Specialist loft conversion company in Ealing, Touchstone Lofts
Over 1,000 lofts converted since 1989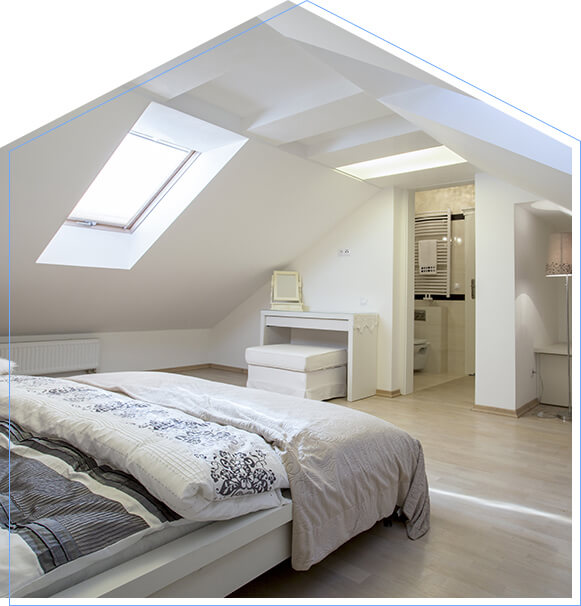 Are you putting your loft to good use? While it can seem worthwhile to use your loft as a storage space, you could get so much more from your Ealing property. There's a lot of wasted space above your head that's just waiting to be put to better use. As an experienced design and build loft conversion company, we can help you to achieve this. All our bespoke loft conversions are tailored to your home, requirements, and budget, giving you a beautiful new living space that's perfect for your new home.
You'll find our work within a number of Ealing properties, including homes on Popes Lane, Blakesley Avenue, and Mount Park Road where we've helped local families to make the best use of the space in their homes. As we're already familiar with Ealing and its local landmarks such as Ealing Cricket Club and Haven Green, we'd be happy to take on new projects in the area.
If you'd like to see how we can make a difference within your home, call us on 0800 881 8194 to arrange a free quote and design consultation. This consultation will include a free, no obligation design for your loft conversion that would normally be valued at £600.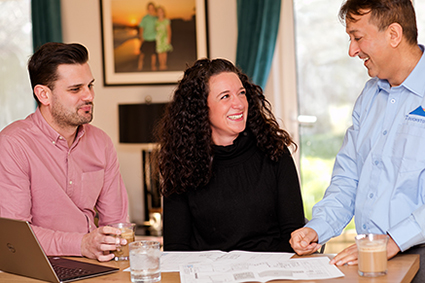 Award-winning loft conversions
We have been recognised for outstanding quality craftsmanship and excellent customer service by the Federation of Master Builders in their Master Builder of the Year Awards, Southern Region.
We are also finalists in the 'Best Loft Conversion' category in the 2020 Homebuilding & Renovating Awards.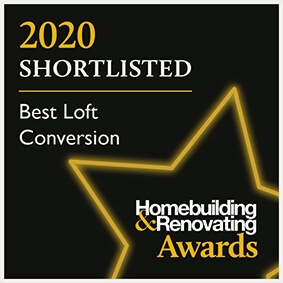 How will a bespoke loft conversion make difference to your Ealing home?

Increase your living space
Transforming the unused space above your head means that you can put it to good use for your growing family and their needs.

Boost the value of your home
Investing in your home lets you benefit twice – once from the extra living space and again if you decide to sell up.

Save money on moving costs
Finding a way to get more out of your current property will allow you to avoid hefty moving costs. Spend your money on your family, not on estate agents and legal fees.

Create something new
Adding a new living space to your home isn't an opportunity that arises often. Why not take advantage and create a home cinema or brilliant guest bedroom – the choice is yours.
Creating a loft conversion that is tailored to you and your property
With more than 30 years' experience in the loft conversion industry, we have the skills to create a beautiful, bespoke conversion that will make a genuine difference to your home. We will send one of our experienced surveyors to visit you so that we can determine your requirements and can discuss the types of loft conversion that would be the best fit for your property and budget. Then, by taking this information into account, we'll produce a free, no obligation design for your loft conversion that will improve your home and meet all your requirements. So, whether you're concerned about storage space and natural light or you're more interested in luxurious options like underfloor heating or a Juliet balcony, you'll receive a bespoke design that covers everything you're looking for.
What can we do for your home in Ealing?
To discuss the ways in which a loft conversion could improve your Ealing home, call 0800 881 8194 to ask us any questions. Or, if you prefer, arrange a free quote and design consultation; every consultation includes a free, no obligation design that would normally be valued at £600.
Transform your home with a stunning loft conversion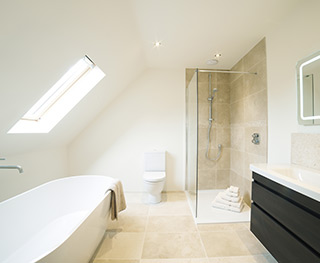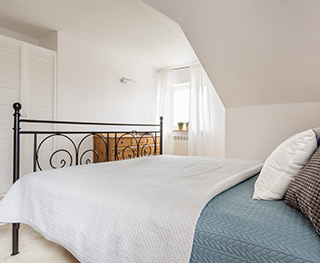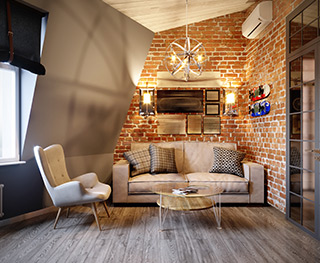 We'll find a way, even when space is in short supply
Having worked within a range of different properties, from houses and maisonettes through to premises above shops and even barn conversions, we're confident that we can convert any roof space into additional living space. Our experience means that we're particularly adept at converting low pitch roofs that other companies would struggle to fit a building regulations compliant living space within. The usual strategies for these conversions, raising the ridge height of the roof or lowering the floor, are extremely disruptive and may not even be feasible. Instead, we've developed alternate approaches using the skills that we've built up after spending more than 30 years' experience in the industry.
If the ridge height of your roof is only 2m and you'd like to see what the options are for your low pitch roof, arrange your free quote and design consultation by calling 0800 881 8194.
From consultation to completion
– our expert team can help
Our full design and build service takes the hassle out of having your loft converted. We'll complete all the work for your bespoke loft conversion in-house, including any electrical, plumbing and heating work, so that you don't have to look for any other tradesmen. And because we've successfully worked within the industry for more than 30 years, you'll have peace of mind knowing that everything will be completed to the high standard that that we've established for ourselves. We'll also manage your project through to its completion, making sure that everything proceeds according to schedule and creating a convenient point of contact for any of your questions.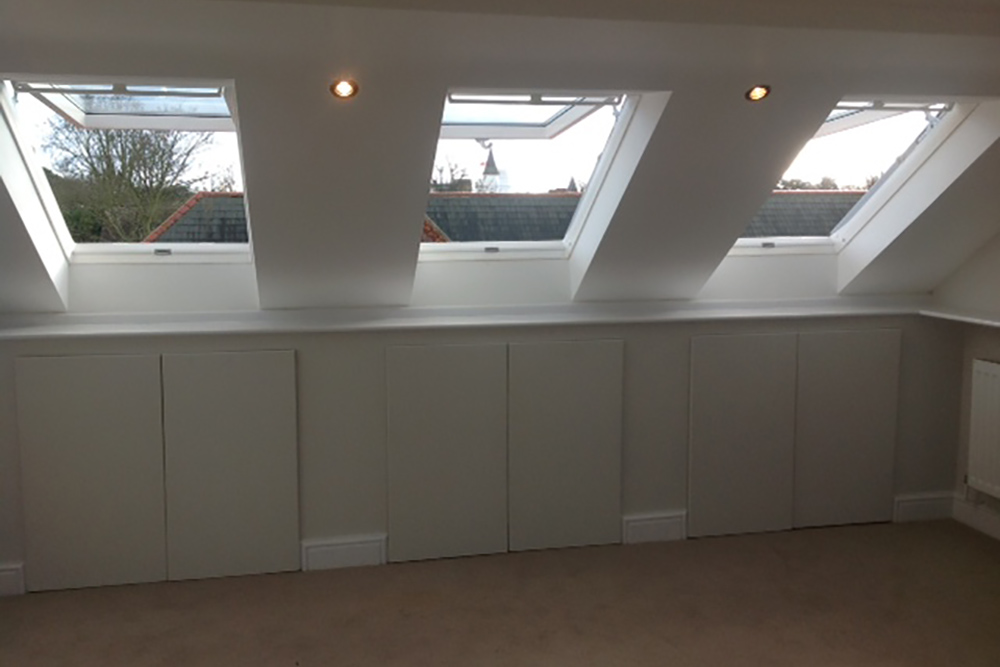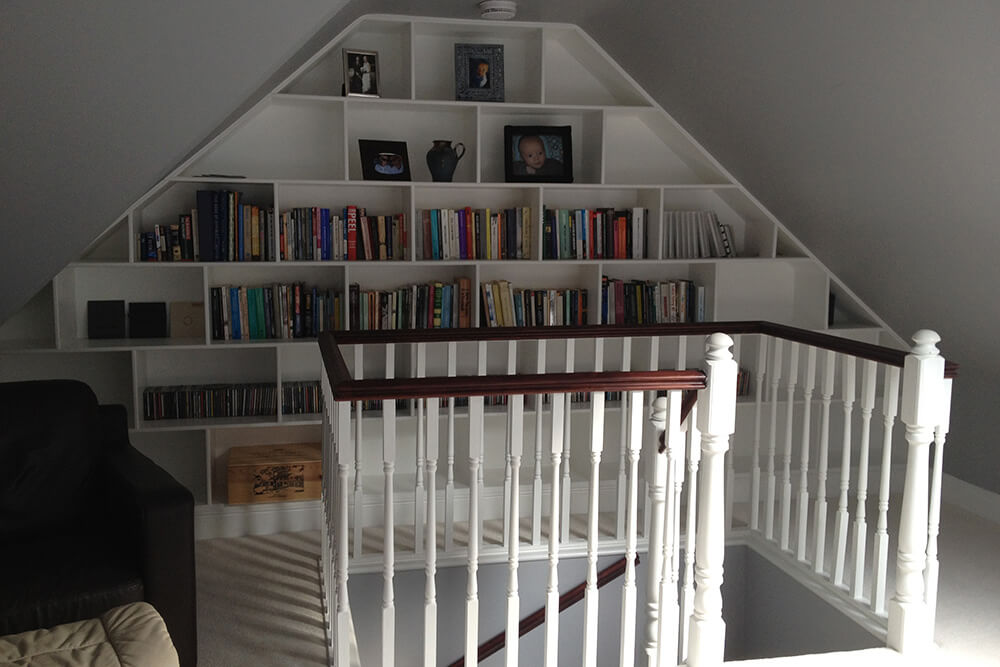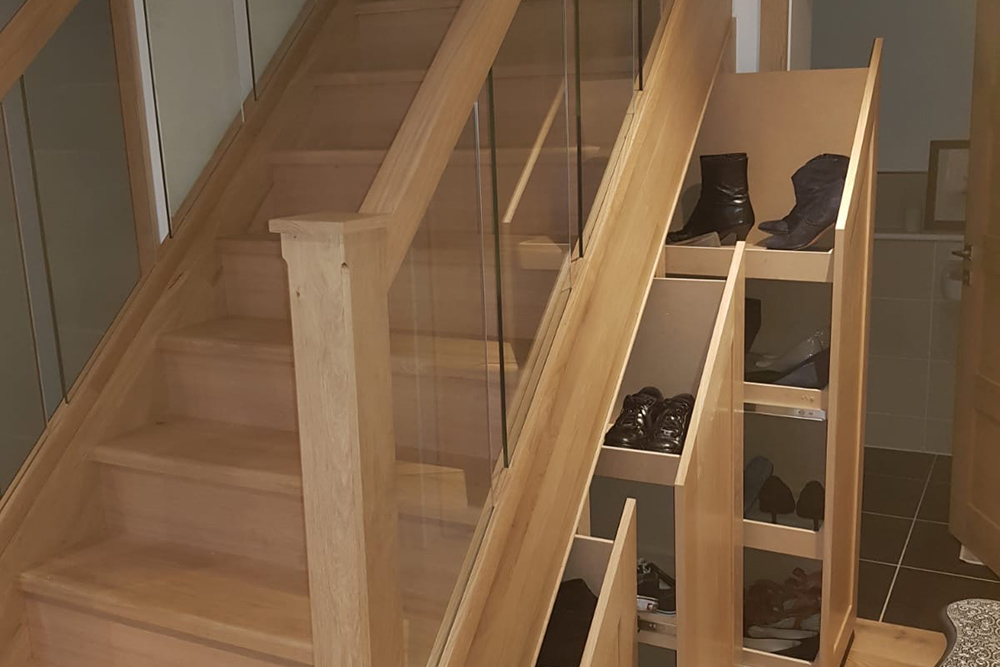 Let's get started
If you'd like to see what we can do for your home in Ealing, arrange your free quote and design consultation. Every consultation includes a free, no obligation design that would normally be valued at £600. To get in touch, call us on 0800 881 8194 or send us a message.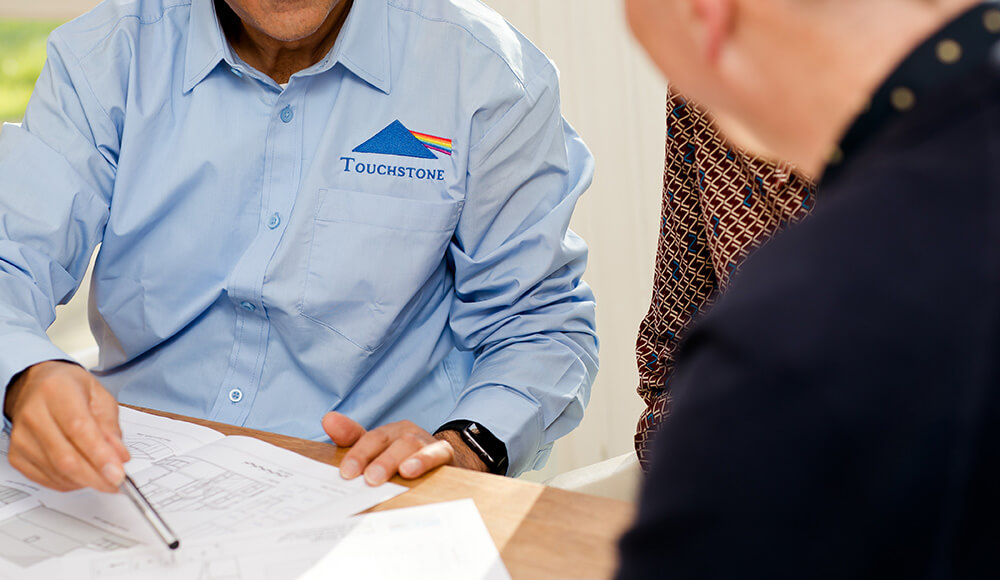 Supporting you through the planning process
We can provide a helping hand if you need to apply for planning permission. Our team has completed thousands of successful planning permission applications in the past, resulting in a 98% planning success rate. During your free quote and design consultation we'll discuss your permitted development rights and we'll establish whether your proposed loft conversion will require planning permission. Then, if you do need to submit an application, we'll offer our expertise so that you're spared the time and stress of a drawn-out process. Where necessary, we can also help you to obtain a Party Wall Agreement with your neighbours.
Visit our show house and reimagine your loft
You can examine the different options for your loft conversion by taking a trip to our 2000 square foot show house. This show house contains a number of carefully chosen displays that cover every aspect of the loft conversion process, giving you an insight into both design and technical considerations. You'll be able to take a look at different Velux windows and blinds, options for storage, and en-suite bathrooms to see what your loft conversion could look like and, if you'd like, we can also sit down together to discuss the technical requirements such as fire safety measures, types of insulation, and electrical specifications. To find out more details and to arrange an appointment, call 0800 881 8194.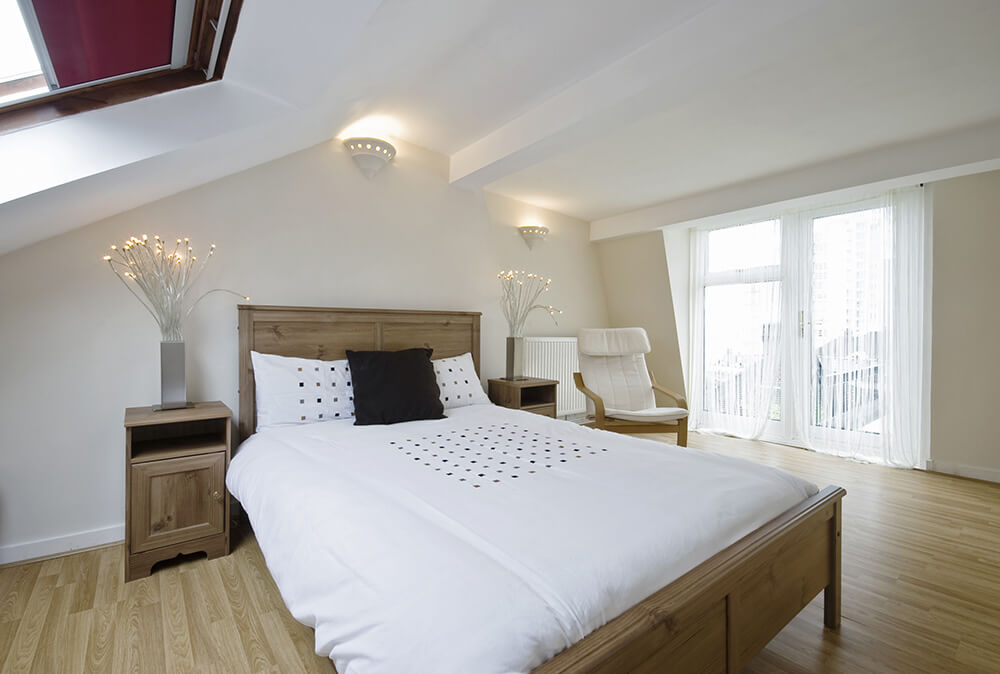 Protecting the appearance of your home
Altering the appearance of your home with a loft conversion can seem like a risk, that's why we make sure that the design of your loft conversion is a focus from the very start. As experienced loft conversion designers, we understand how important it is to pay close attention to the details; your finished loft conversion will take into account elements such as the placement of your windows, the position of the dormer in your roof, and the type and colour of the existing tiles, to create a result that enhances the look of your home. Our bespoke loft conversions are designed to blend into the rest of your property and to reflect the character of the surrounding properties on your street.
How long does a loft conversion take?
Depending on the size and type, most loft conversions take around 12 weeks.
Will I need to move out during the project?
No – it's safe to carry on living inside the property. We work from the scaffolding before the stairs go in. Any disruption you experience will mainly come from noise.
Where will you place our new staircase?
We will be able to fit your staircase around your existing layout and will find an option to suit you. If possible, we will try to fit your new staircase over the existing staircase so that it fits seamlessly within your property.
Do I need planning permission for a loft conversion?
This depends on your location and type of property – all flats require planning, but if you live in a house that isn't in a designated area, then permitted development is usually used and no planning is required. There are many other factors to take into account and one of our surveyors can advise further.
How much does a loft conversion cost?
Most cost between £30,000 and £50,000. This depends on the size and type – bigger and more complicated jobs take longer and therefore will cost more. See pricing information for further details.
What is a party wall agreement and do I need one for a loft conversion?
A party wall agreement (PWA) is required if you have a semi-detached or a terraced property and you are working within or near your neighbour's boundary. We can advise when the surveyor visits.
Does a loft conversion add value to a home?
Yes – it will add from 20% to 30% upwards depending on the size, design and type.
How much head height do you need for a loft conversion?
If you have a clear head height of 2m then a loft conversion may be possible. Our surveyor will need to assess this to confirm.

What's possible with your loft conversion?
These are some of the build possibilities you might want to consider for your loft conversion:
What can be achieved with a dormer loft conversion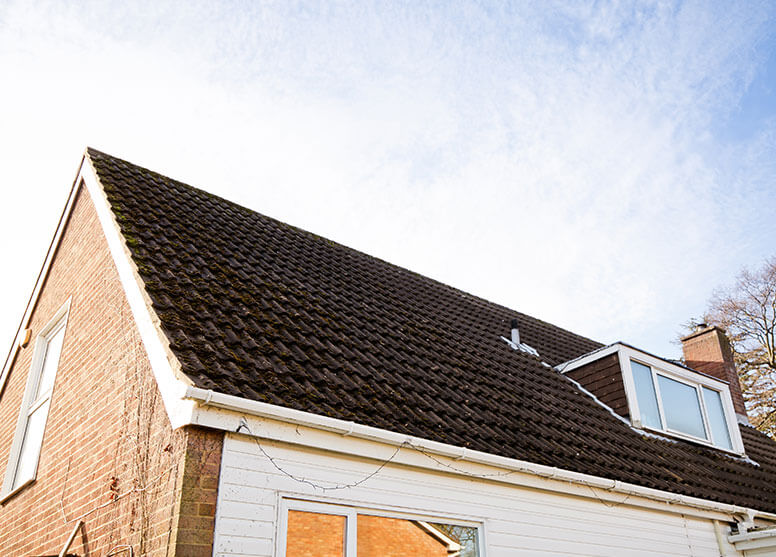 Case study Loft conversion in Ealing
The opportunity to create more space
Already a three-storey property, there was scope to add a dormer and extend in the eaves making a fabulous master suite bedroom.
How we can achieve a conversion like this for your home
The client had a large property and wanted to extend further to create more space. There was scope to add a pitched roof dormer and extend into the eaves.
We had been recommended by a friend of the client whose loft we had recently converted.
Planning permission was required so our architect prepared a scheme for the client to approve and planning was obtained eight weeks later.
Stairs were already in place but the client was unhappy with the stair furniture plus they were old and worn and required a facelift.
We discussed various spindle and handrail designs resulting in all being replaced from the ground floor to the loft with better quality, sturdier furniture.  The design was period, and our stair partners reproduced a new period style spindle that really brought the stairs alive.  We also replaced many treads and repaired the squeaks on the existing stairs.
The overall loft conversion design was modern with a period feel.
Large Velux windows flooded light into the bedroom and stairs, and the dormer had large wooden windows fitted -  custom-made from our partner window company.
The en-suite included a bath with shower with simple rippled off white tiles.
We also fitted a wooden floor for the loft and took care of all the decoration.
Specialists in home extensions
Are you considering extending your property, look no further, whether you are looking for a ground floor rear extension, side return extensions or even a double storey extensions, our 30+ years' experience in the property conversion business with service you well, take a look at our extension options here.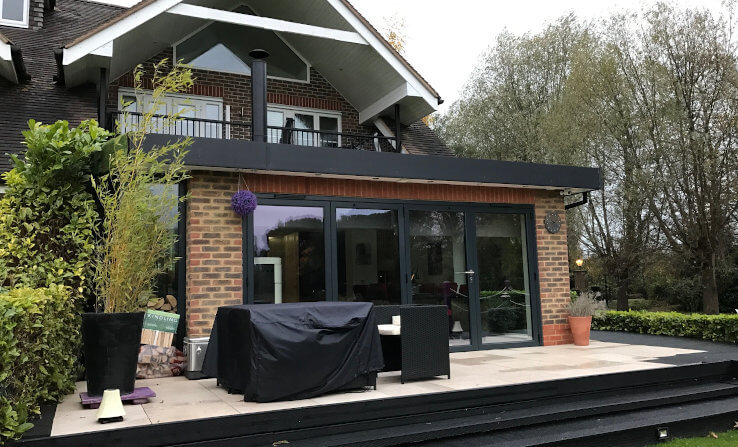 Looking to transform your loft?
Call us on 0800 881 8194 to arrange your free quote and design consultation.