Specialist loft conversion company in Barnes, Touchstone Lofts
Over 1,000 lofts converted since 1989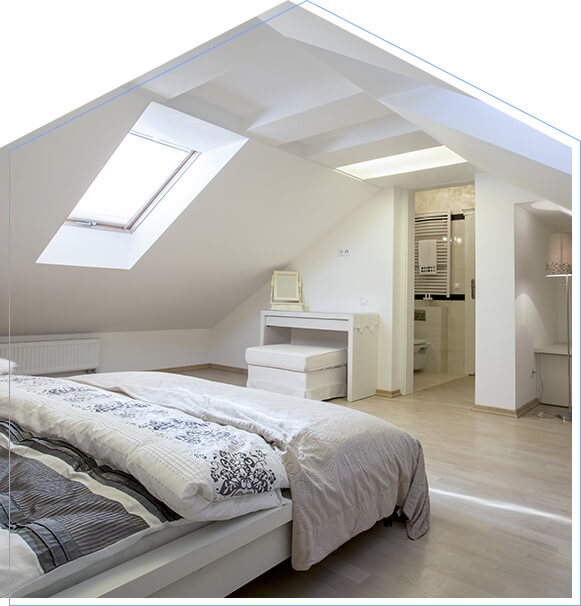 We can help you make the most of your home in Barnes, with a professional loft conversion that is designed to meet your needs in full. We have years of experience working in the Barnes area, and have most recently been working in Arundel Terrace, SW13, Glebe Road, Cambridge Road and Westmoreland Road. Know the Barnes Rugby Football Club? Maybe you're familiar with the Olympic Studios? (We certainly love seeing a classic film or two there.) We've carried out loft conversions in many of the surrounding areas – we know Barnes inside out.
Talk to us about getting your own loft conversion completed in Barnes. Call 0800 881 8194 to book in a free quote and design consultation. We are the experts you need to help you with your project.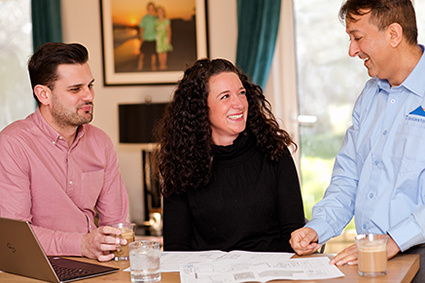 Award-winning loft conversions
We have been recognised for outstanding quality craftsmanship and excellent customer service by the Federation of Master Builders in their Master Builder of the Year Awards, Southern Region.
We are also finalists in the 'Best Loft Conversion' category in the 2020 Homebuilding & Renovating Awards.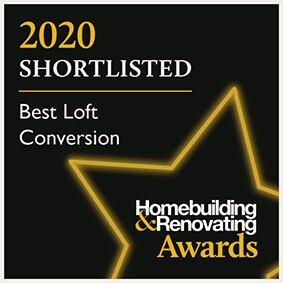 Helping you transform your home in Barnes
Touchstone Lofts are here to help you transform your Barnes-based home. We have over 30 years' experience in the loft conversion industry and we pride ourselves on both the efficiency and quality of our work.
One of the things our customers value the most is the time we take to go through their projects with them. Every loft conversion follows a bespoke process, from the planning through to the build. You will have all the details you need from the beginning and we'll draw up plans together to ensure your needs are met.
Learn more about our services
Ask us a question about your loft conversion in Barnes. Call 0800 881 8194 or send a message, and we'll get back to you soon.
Transform your home with a stunning loft conversion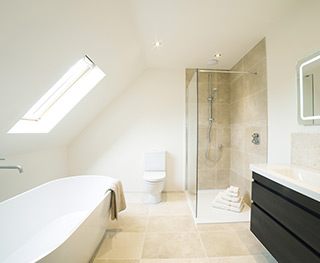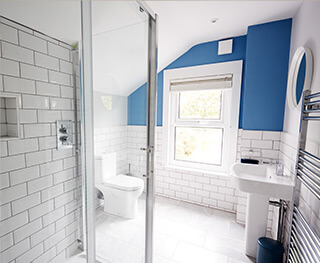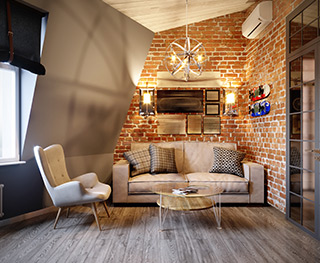 Reasons to convert your loft
These are some of the main reasons why people choose to convert their lofts:

Additional space.
Everyone wants to enjoy their home as much as possible. You might be in a position where your family home is getting too small, or you might be downsizing but would love just that little bit of extra space. Your loft can be for living in, not just for storing junk.

Additional value on your property.
Loft conversions can add extra value to your property, so they're an investment rather than an expense. We find that on average, loft conversions add around 20% to the value of a property, which can be reassuring for you if you decide to sell in future.

No need to move.
Many people we meet love their homes, but just aren't getting enough from them anymore. If this sounds like you, then a loft conversion can help you to get the most out of your space, without the need for you to leave your beloved home.

Get true value for money.
Loft conversions are very good value for money – especially when you consider the value they could add to your property as well. It's a significantly cheaper process than moving house, what with all the expenses involved in a move.
How can Touchstone Lofts help?
We are the go-to loft conversion company, helping you through every stage of the process. We can take care of everything in house, so you don't have to arrange different designers, another company to plan your project, and then yet another company to carry out the build. We take care of everything and if subcontractors are needed, we will ensure they are reliable and work to our high standards. We keep your project professional, well managed and on track.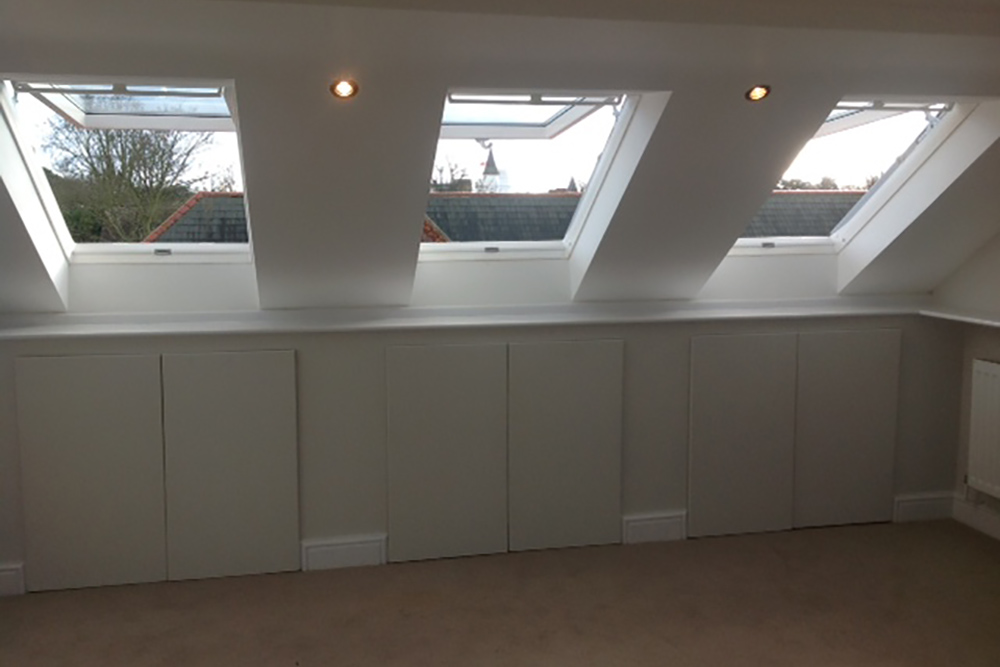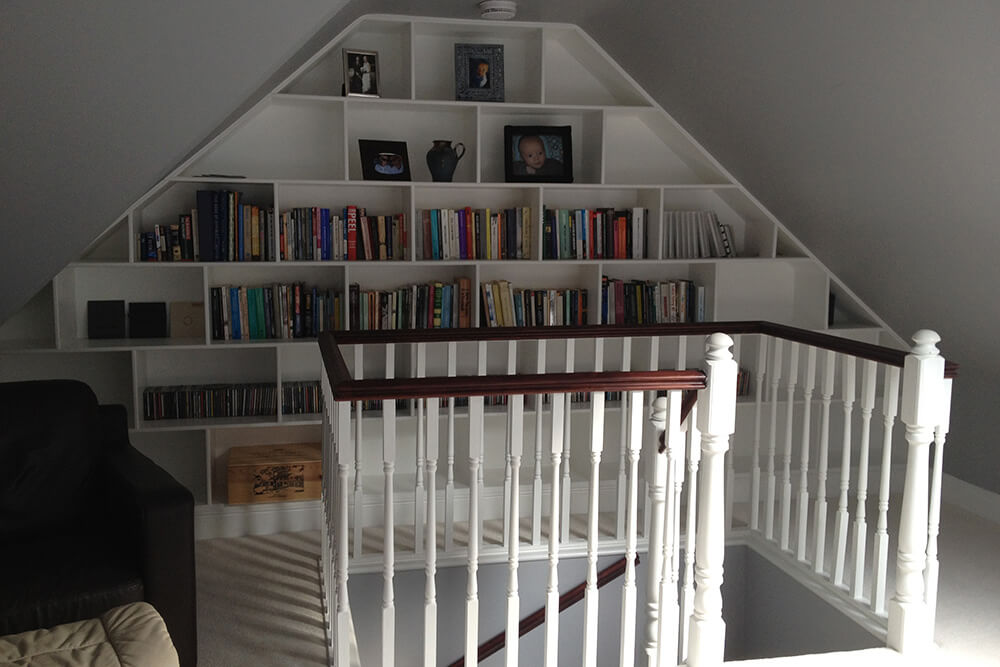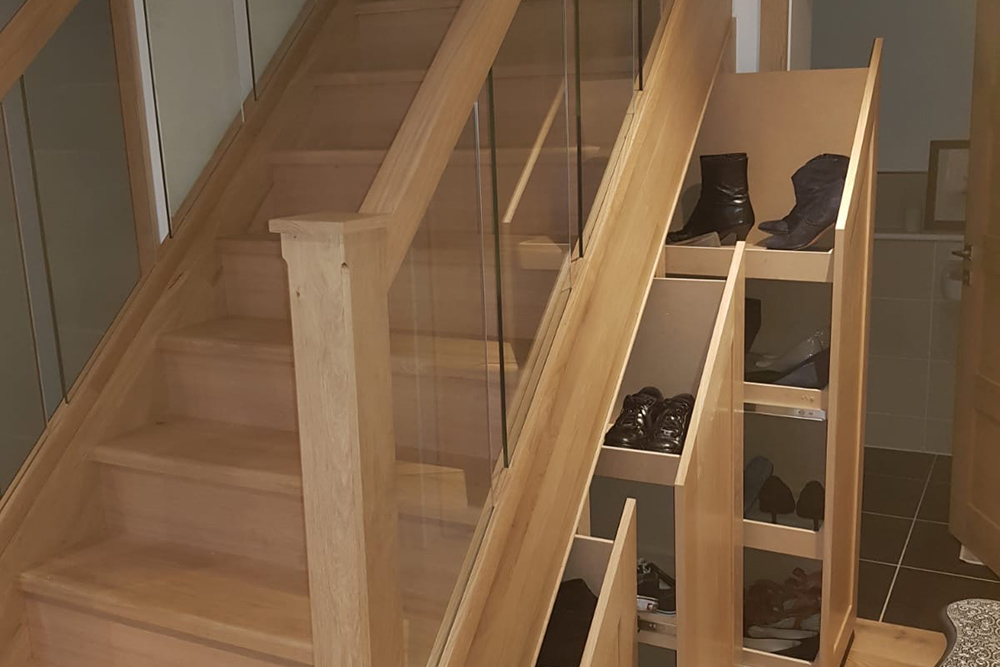 Arrange a quote and design consultation – for free!
We give you full quotations upfront, along with a free design consultation that is usually £600. To get the process started and take advantage of your no obligation consultation, call 0800 881 8194 or send us a message.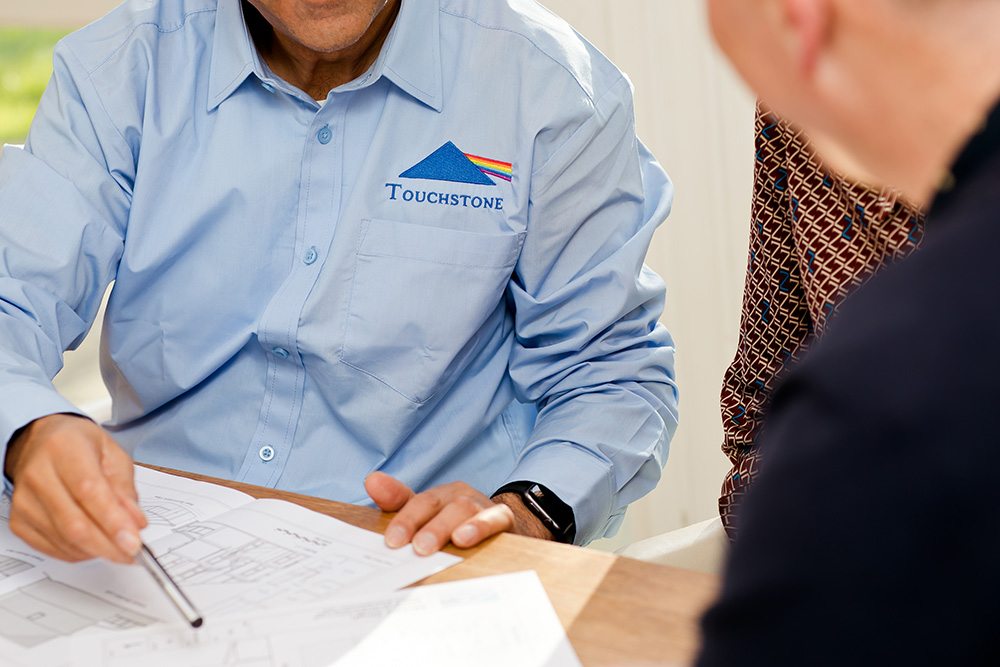 No need to be concerned if you're short on roof space
We find more sophisticated solutions than other loft conversion companies. One of our areas of expertise is converting low pitch roofs, without having to raise ridge height or lower the loft floor. This means we can complete your project without pushing costs up – and it's more likely to be approved by the council. We have even converted a loft where the initial ridge height was just two metres. We pride ourselves on being true craftsmen.
Talk to us if you have concerns about a roof with a low pitch. Chances are we've worked on a loft just like yours elsewhere in Barnes. Call 0800 881 8194. Our consultations are carried out by an experienced surveyor and you will get a design worth £600, free of charge.
Why choose Touchstone Lofts?
30+ years' experience.
We are a highly skilled team with years of loft conversion knowledge under our belts. We put this to great use working on properties in the Barnes area. Our team can work on some of the most challenging homes.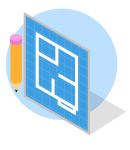 We can do everything.
We take care of the entire process, from designs and consultations to completing the actual build. You will have a dedicated project manager running the process for you, who will make sure it causes minimum disruption to your everyday life. High standards are guaranteed.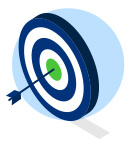 Skilled designers.
We include a £600 design service free of charge – not something that every loft conversion company can do for you. We take your whole home into account, designing a loft conversion that will be perfect for it in terms of the space and the aesthetics. You will love it, and your neighbours will be happy with it too.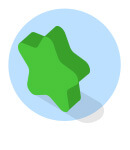 Experts in our field.
We have a planning success rate of 98% – not bad at all! We help save you the time and stress often associated with obtaining planning consent, ensuring there are no complications along the way. We can take care of planning permission, Party Wall Agreements and anything else needed to satisfy building regulations.
Explore loft conversions with our show house
Getting a loft conversion is a big decision to make for your home. Come and visit our show house, where you can look at the different options in person and explore them first hand. See how a Velux window might look, think about staircases and look at some of the most innovative storage options around.
Book your appointment to view our show house. Call 0800 881 8194.
How long does a loft conversion take?
Depending on the size and type, most loft conversions take around 12 weeks.
Will I need to move out during the project?
No – it's safe to carry on living inside the property. We work from the scaffolding before the stairs go in. Any disruption you experience will mainly come from noise.
Where will you place our new staircase?
We will be able to fit your staircase around your existing layout and will find an option to suit you. If possible, we will try to fit your new staircase over the existing staircase so that it fits seamlessly within your property.
Do I need planning permission for a loft conversion?
This depends on your location and type of property – all flats require planning, but if you live in a house that isn't in a designated area, then permitted development is usually used and no planning is required. There are many other factors to take into account and one of our surveyors can advise further.
How much does a loft conversion cost?
Most cost between £30,000 and £50,000. This depends on the size and type – bigger and more complicated jobs take longer and therefore will cost more. See pricing information for further details.
What is a party wall agreement and do I need one for a loft conversion?
A party wall agreement (PWA) is required if you have a semi-detached or a terraced property and you are working within or near your neighbour's boundary. We can advise when the surveyor visits.
Does a loft conversion add value to a home?
Yes – it will add from 20% to 30% upwards depending on the size, design and type.
How much head height do you need for a loft conversion?
If you have a clear head height of 2m then a loft conversion may be possible. Our surveyor will need to assess this to confirm.

What's possible with your loft conversion?
These are some of the build possibilities you might want to consider for your loft conversion:
What can be achieved with a dormer loft conversion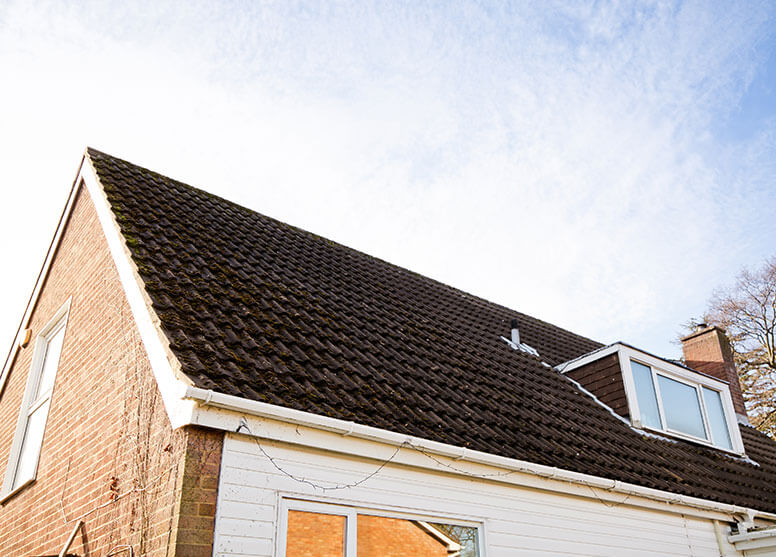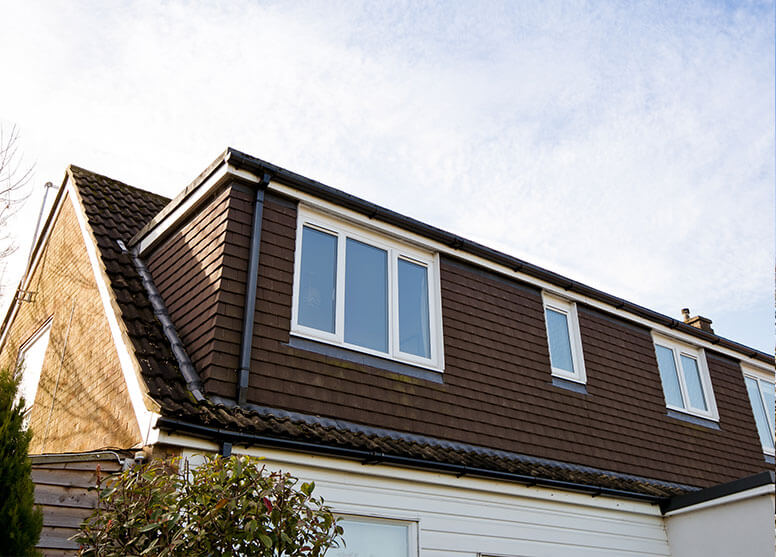 Case study Loft conversion in Barnes
The opportunity to create more space
The client Kieran Prendeville, who was in the famous television series That's Life contacted Touchstone Lofts for his rear dormer flat roof loft conversion at his home in Barnes on Arundel Terrace. Being from a consumer action programme he was hot on quality and customer service.
How we can achieve a conversion like this for your home
Mr Prendeville wanted a bedroom with en-suite.  The surveyor proposed a Mansard loft conversion with large windows to the rear dormer and the front elevation to maximise the light into the rooms.
A fixed price contract was agreed.
The property was next door to a block of flats so the party wall issue was complicated.  We put him in touch with an expert party wall surveyor who conducted the matter for him.
The customer was keen to lose no room from the first floor accommodation to make room for the stairs to the loft conversion, and the architect designed the loft so this request was adhered to.
A bespoke design for the loft was tailored to the specific and personal need of the client.
The structural engineer prepared the structural drawings for the construction teams.
As the conversion was a permitted development, no planning permission was required and a letter of lawful development was applied for.
A large rear window with a Juliette Balcony was fitted along with a French door.
The result was a room that was fresh, bright and very roomy with the extended Mansard dormer.
We fitted a wooden floor and took care of all the decoration.
The en-suite had a bath and fitted furniture for storage, and the tiling was on off-white colour.
The final result was fantastic.  Fresh, bright rooms flooded with light.
The customer was delighted as we had exceeded his expectations, a challenging customer satisfied.
Specialists in home extensions
Are you considering extending your property, look no further, whether you are looking for a ground floor rear extension, side return extensions or even a double storey extensions, our 30+ years' experience in the property conversion business with service you well, take a look at our extension options here.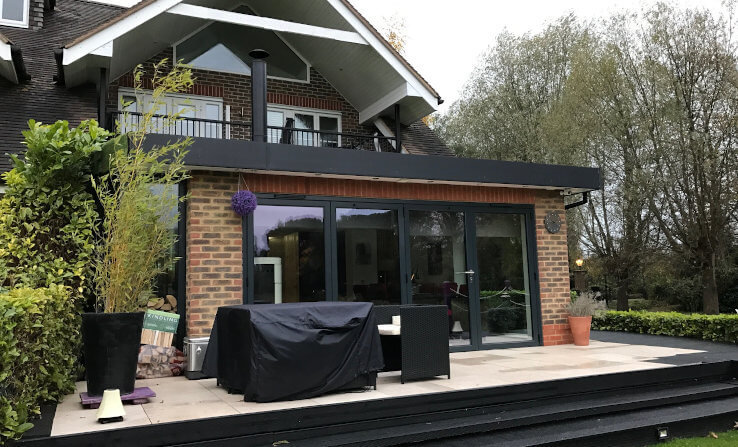 Looking to transform your loft?
Call us on 0800 881 8194 to arrange your free quote and design consultation.