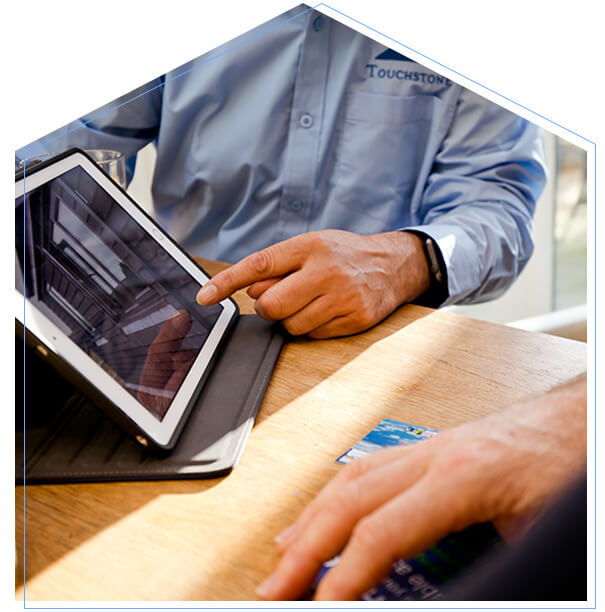 Specialists in home, kitchen, and side return extensions
If you are considering a loft conversion, you may be looking to extend your property at the same time? Extending your home is often a more affordable way to create the open plan living space filled with natural light, that is so sought after by modern day homeowners.  Loft conversions are a big commitment, so it is understandable why so many of our customers decide to carry out kitchen extensions and other home improvement projects simultaneously, to minimise disruption and reap the benefits of having the entire project managed by one company.
Whether you are looking for a ground floor rear extension, side return extension or even a double storey extension, our 30+ years 'experience in the property conversion business will serve you well.
Permitted Development rights allow you to extend your home with few planning obstacles
Changes in planning legislation, and specifically in the Permitted Development regulations, now allow homeowners the right to build larger rear single-storey extensions without necessarily needing to apply for planning permission in order to start extension projects making the decision whether to extend or move even easier for many families.
What are the advantages of extending your home?
It's cost effective
Even after your expenditures (such as architects fees, a property survey, planning permission – if you need it, building regulations checks) extending your home should still be a considerably more cost effective option than moving home.  Particularly if you are considering a two-storey addition to your property.
Extending your home now has fewer planning obstacles to overcome
Changes to Permitted Development regulations means that it is now very likely that you will NOT need planning permission for your extension.  We will check this all for you and advise accordingly.  However, if it is deemed necessary to submit architectural plans for approval, or for permitted development letters of lawful development, we can complete this for you.
Add more living space without the hassle of relocating
Why wouldn't you want to have extra space without the long and stressful process of selling, buying, and moving?  If your location is perfect, you will not want to risk losing it to create a bigger kitchen, dining area or downstairs loo, if you don't have to.
Increase the value of your property
Extending your home is not always about creating space, many customers simply want to add value to their home.  In locations where space is at a premium, simply adding floor space will add value.  However, good design and build, layout and functionality of homes is also becoming increasingly important and the modern open plan plot offered by a tasteful extension will generate added value.
No need to make significant changes to your life
If you're happy with where you are, then extending will save you from having to change schools for your children, change jobs or adding commuting time if you're moving further from your workplace.  As well as the possibility of moving further away from your family and friends.
Get inspired –
start dreaming of your perfect property
Contact us today to find out all your options and ask us to add an en suite into your designs. Loft conversion designs are worth £600, but we offer them free of charge. Talk to our expert surveyors for designs, ideas and inspiration.
The types of extensions we specialise in
Side return (sometimes called infill ground floor) extensions
Many 19th and early 20th century (Victorian) properties have an original brick 'extension' to the rear that are particularly common on a terraced house.  A side return extension infills the space alongside the original 'extension' (the passage to the rear and side of a property, commonly between two houses) and is a popular way of transforming and extending a property while making good use of a typically disused part of your outside area and eliminating the need to lose garden space.
We can also extend the rear elevation of this kind of property in order to create side and rear ground floor extensions.
Side and front extensions
For this particular project we needed to obtain planning permission as the extension is forward to the line of the property.  We also added a side and double storey extension.
Rear extensions
For this project we were required to create a pitched roof, single storey extension to the rear of the property.
Side return with L-shaped loft extension
For this project, we produced a side return extension to provide the home with additional space, along with an L-shaped loft extension that increased the roof height, accommodating for a spacious and bright bedroom-suite on the new, third floor of the property.
Other examples of extensions to the rear of properties:
Why choose Touchstone Lofts for your house extension?
The majority of our business comes from customer recommendations which speaks volumes for our professionalism and reliability in terms of our work, as well as the friendly, approachable nature of our whole team of experts.
We can take care of every element of your extension and loft conversion project from the design, planning, architectural stages right through to the build, decoration, finish, and final inspection of your renovation by building control.   There is no need for you to hire a Project Manager or hire tradespeople, having one contractor managing all elements will ensure costs are kept to a minimum.
Our 1,000+ loft conversions/house extensions to date means that we have the whole process down to a fine art and when we leave your property, your extension will look and feel like it has always been a part of your home – a seamless addition.  Plus, our wealth of experience has deemed us as planning permission experts with 98% of the plans submitted to the local authority being approved first time.  If your particular extension does require planning, you can rest assured of a good outcome.
Since our humble beginnings in 1989, we have carried out many house extensions with many happening at the same time as a loft conversion.  We spend a lot of time working with our clients to make sure we understand their needs and wants, and clients are involved in every step of the process to ensure we achieve the desired outcome.