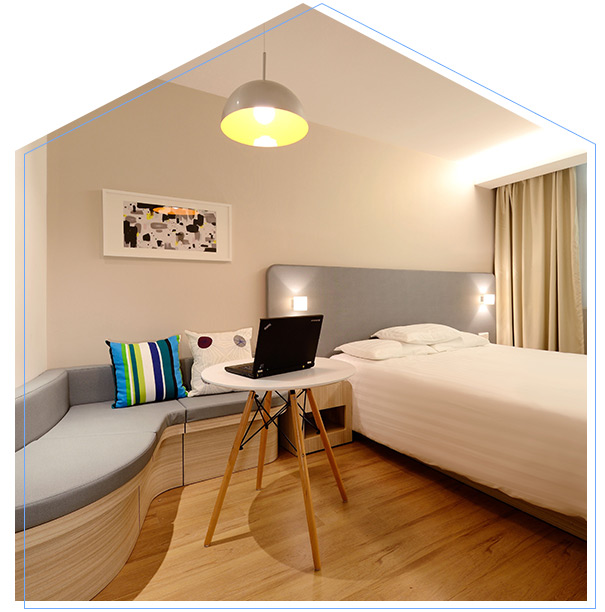 Mansard dormer loft conversions are built along the whole roof plane, creating what is almost a whole new floor. They offer maximum space and head height – they're especially popular in London, where they can be seen across the city on terraced and period properties. Mansard loft conversions are elegant and stylish and can enhance your way of life.
Want to know more about mansard dormer loft conversions? Contact our team to discuss your options and find out how we can help you.
Call 0800 881 8194
What is a mansard dormer loft conversion?
This particular style of dormer is named after Francois Mansart, who introduced classicism into the French Baroque style. Conjuring up images of elegant Parisian buildings, this type of loft conversion delivers on charm and style. It also happens to be one of the most spacious options, creating maximum head height so the space appears more like an additional storey than a loft room.
Above the 72° wall, the roof will be flat. Gables often consist of brickwork, but they can also be created from a wooden structure clad in slate.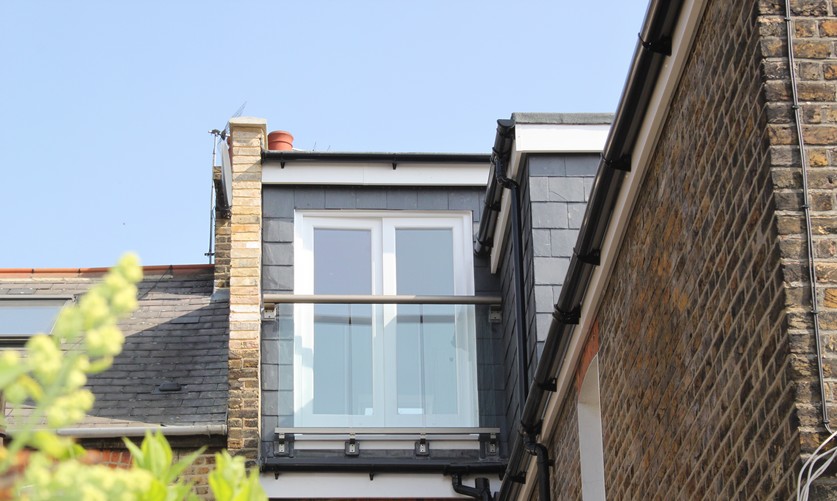 Is a mansard dormer loft conversion the perfect option for your property?
Mansard loft conversions are most often carried out on terraced and period properties. However, they can work with most buildings – they are suitable for flat roofs with no pitch, as well as inverted roofs. Mansards are regularly built in London, helping homeowners to maximise space while retaining the elegance of their properties. L-shaped mansards are also a possibility, giving you even more space if your property allows for it. Our surveyor will be able to let you know what's possible.
How much does a mansard dormer loft conversion cost?
How long will it take to build?
Prices for a mansard dormer loft conversion start from around £48,000 – generally, they are 20% more expensive than standard dormers due to the extra brickwork. The construction will take around 8-12 weeks to complete.
Talk to our team to get exact prices and to see what's possible with your loft space. Our design appointments are worth £600, but we offer them for free, giving you the helping hand you need to get your project started. All appointments are no obligation and are carried out by a qualified surveyor. Book your design visit today.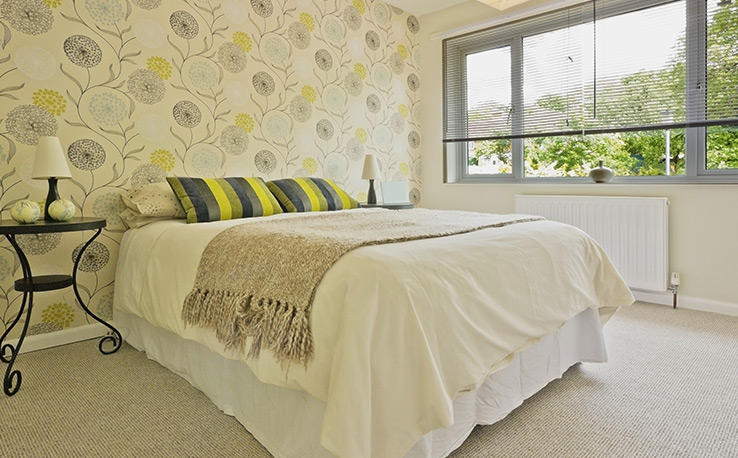 Transforming your home with a mansard dormer loft conversion
Think a mansard dormer loft conversion might be the option for you? Here are some of the key points to consider:
Will I need planning permission
for a mansard dormer loft conversion?
Mansard dormer loft conversions may require planning permission, as significant structural alterations and extensions are being carried out. You may also need to negotiate a party wall agreement with your neighbours. We can help you with the entire design and planning process – 98% of our plans are approved first time around.
Mansard dormer head height
The minimum head height of a loft conversion is 2.2m once completed. This is usually easy to achieve with a mansard dormer loft, as the whole roof plane is extended across, giving maximum head height to the space inside.
Building regulations for loft conversions
All loft conversions require building regulations approval.
The following will be examined when your conversion is complete:
Structural stability
The roof
Headroom
Insulation
Fire safety
Soundproofing
Plumbing and heating
Staircase design and safety
Electrical works
Windows and glass
Flashings around windows and dormer/existing roof
It's useful to work with a loft conversion company like us, who can offer an all-round service and ensure all aspects of the process are fully taken care of. We know building regulations inside out and create plans and designs that will be fully compliant. This makes the process simpler and quicker for you.
Inspiration for your mansard dormer loft conversion
See some of the options that can help you personalise your loft space:
Mansard loft conversion
– before and after
BEFORE

AFTER

Mansard loft conversion on a terraced house
Find your perfect loft conversion
Explore the different loft conversion types and the additional services we can offer.
Find the option to suit your property and lifestyle.