Specialist loft conversion company in Hertfordshire, Touchstone Lofts
Over 1,000 lofts converted since 1989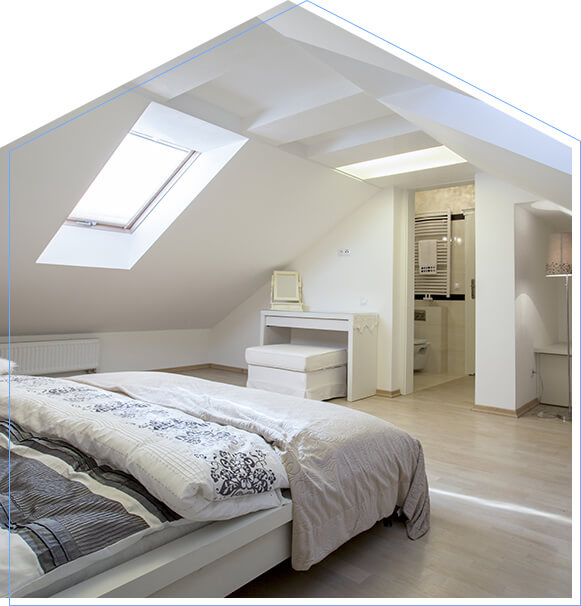 The decision between relocating or extending your current home is one that we all find ourselves considering. A choice that is occasionally overlooked, however, is the decision to convert your loft into a practical living space. With a close-knit team that has transformed homes all over the areas of Hertfordshire, from Warner Bros. Studios to the Rhodes Arts Complex, we will work with you to enhance your Hertfordshire home and give you the space which you have dreamed about.
If you are interested in converting your loft and live in the Hertfordshire area, arrange a free quote and design consultation with us by calling us on 0800 881 8194.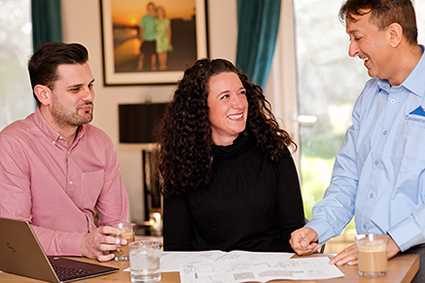 Award-winning loft conversions
We have been recognised for outstanding quality craftsmanship and excellent customer service by the Federation of Master Builders in their Master Builder of the Year Awards, Southern Region.
In addition, we are proud to have been recognised as finalists in the 'Best Loft Conversion' category in the 2020 Homebuilding & Renovating Awards.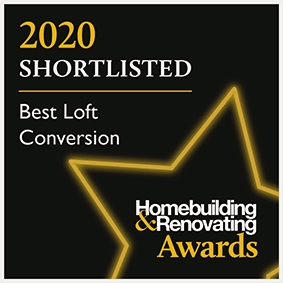 Arrange your free quote and design consultation
We can design and build the perfect loft conversion for your Hertfordshire home. Call 0800 881 8194, or send us a message to get started. Every consultation includes a free, no obligation design for your loft conversion that would normally be valued at £600.
Types of loft conversions for Hertfordshire homes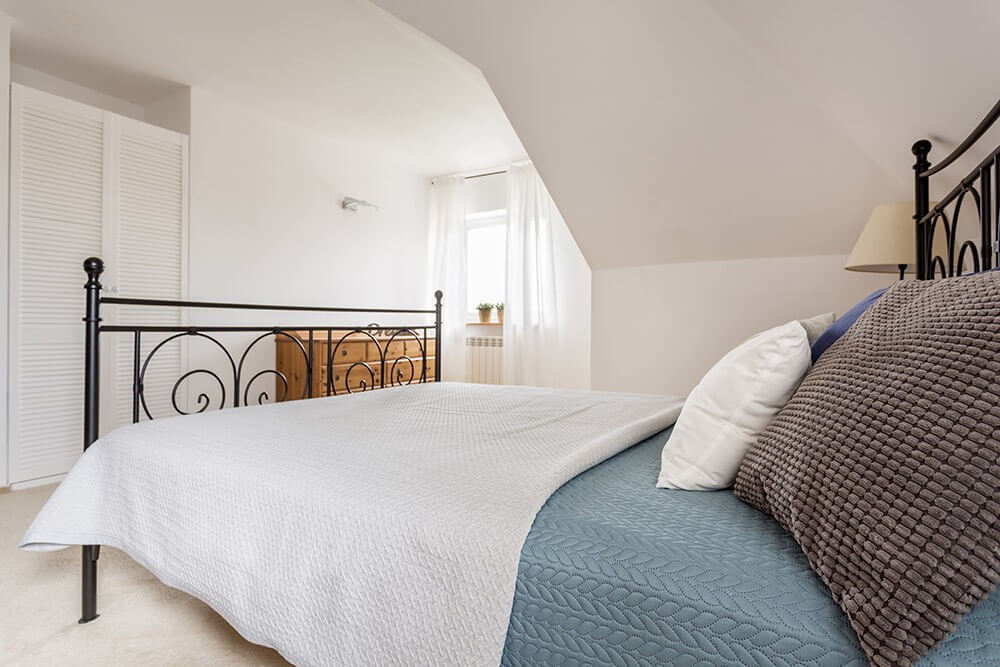 How can we transform your Hertfordshire home?
As loft conversion specialists, we will work with you to plan, design and build your custom designed loft space. We will bring to life a design tailored to you for your own unique outcome. Whether you are looking to convert your semi-detached, detached or terraced home or your barn, school premises or office, we will use our 30+ years of experience to ensure that the process runs smoothly from beginning to end, no matter what size or shape roof we are to work with.
Transform your Hertfordshire home with a stunning loft conversion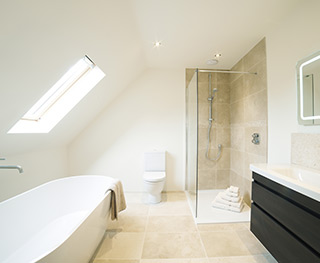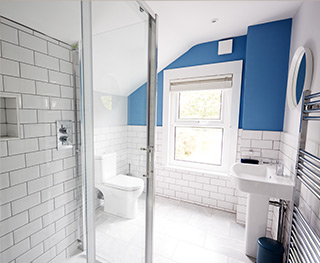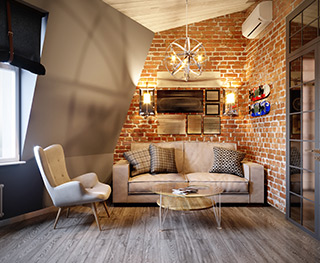 Contact us
For any questions or queries you may have about converting your Hertfordshire loft, call 0800 881 8194 where we will be happy to help.
Storage inspiration for your loft conversion in Hertfordshire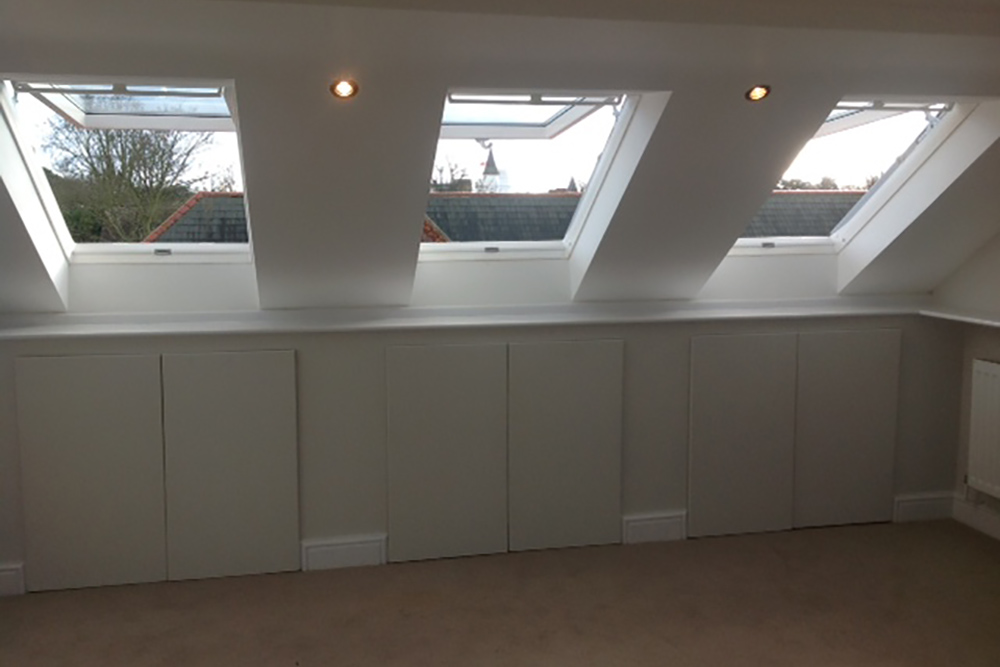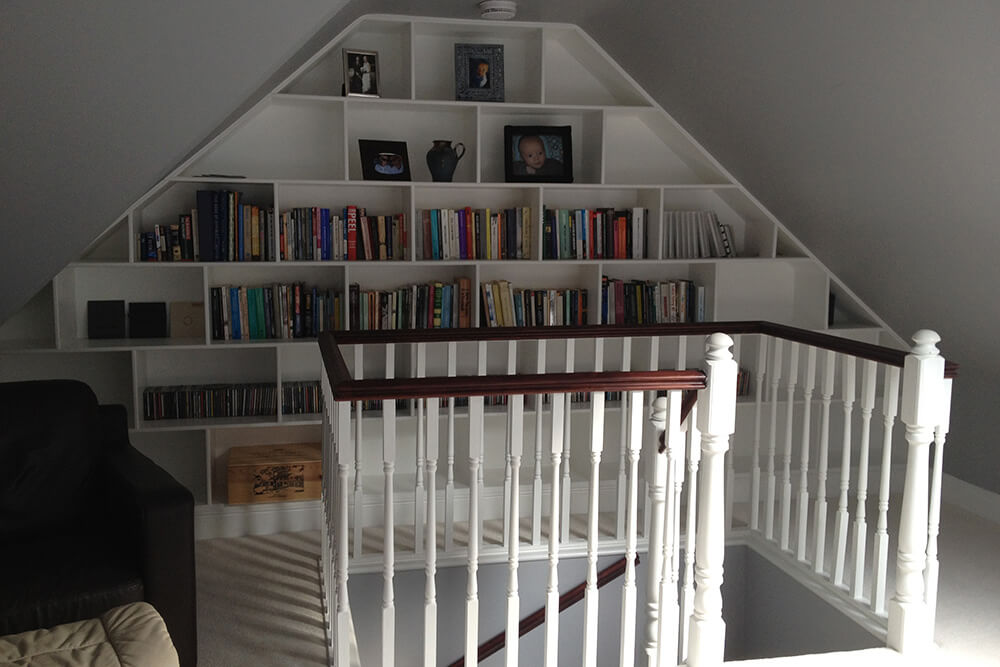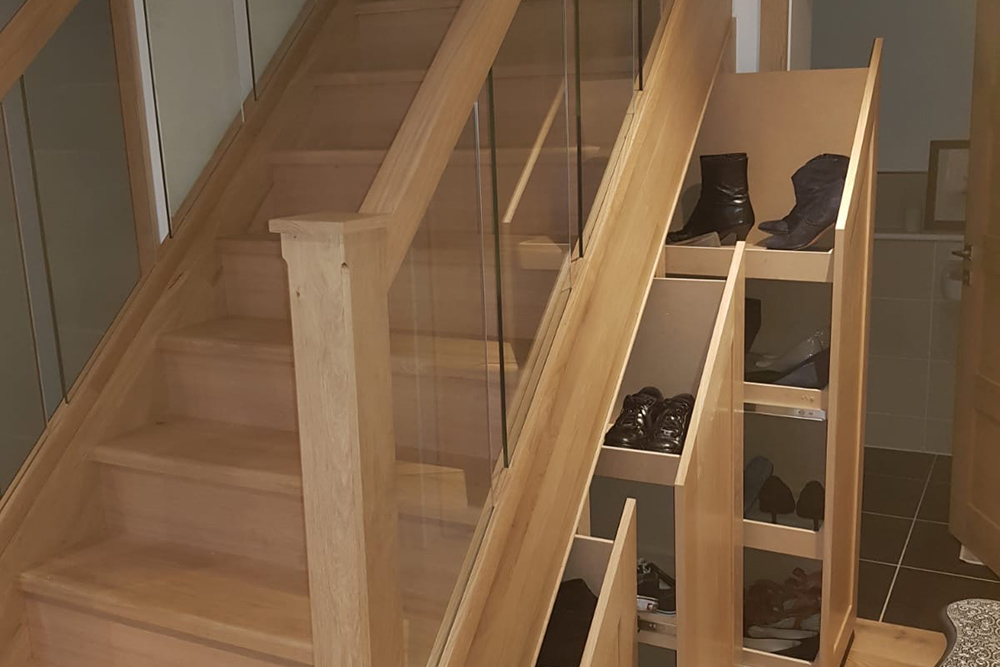 How you can make the most out of your space in Hertfordshire?
Velux
As one of the most straightforward loft conversion types, it also proves to be the most economical. Without changing the shape of your roof, the Velux windows can be fitted onto any gradient and will allow natural light into the new space, reducing the amount of artificial lighting you would need to have installed. As the roof remains unchanged, there is usually no need for planning permission.
Single Flat Roof Dormer
As the most popular choice, this conversion will allow enough space for a bedroom and en-suite up to 50m3. Most commonly used on terraced or semi-detached properties, this loft extension is suitable for all house types and planning permission is not usually required as this is a permitted development.
Gabled Dormer
If your Hertfordshire home has a pyramid style roof or is on a conservation area, a rear hip to gable dormer may be possible depending on planning permission.
L-Shaped Dormer
Commonly occurring in Victorian terraced and semi-detached houses, the already sectioned loft can be transformed into two bedrooms and a bathroom totalling 70m3. By adding an additional storey to your home without expanding your footprint and are making a great investment in your Hertfordshire home.
Mansard Dormer
Popular in Victorian flat-roofed terraced houses, these loft conversions typically have brick gables and a 70° front face of the dormer. Without being overbearing and working with a flat roof type, they are by far one of the most spacious and eye-pleasing loft conversion types.
Hip to Gable
A hip to gable conversion enhances your home by adding a much larger roof space to work with, creating a spacious loft conversion. Once again, it is unlikely to require planning permission as this type of conversion is classed as a permitted development.
Low Pitched Lofts
At Touchstone Lofts, we pride ourselves in converting a loft where others can't.  Architects and other builders would usually dismiss a low pitched loft, but by using our previously used, tested and successful strategies we will be able to complete your conversion to a high standard. As expected, this type of conversion would be more technical and will require planning permission in most instances.
Pitched Roof Dormers
Pitched roof dormers are available in a range of styles, providing greater freedom when tailoring your loft conversion to your property and requirements. In order to be pleasing to the eye from the outside, a small amount of space inside the loft is compromised, but the overall look is less noticeable to passersby, which is ideal if you are looking to hold up an attractive and elegant image of your Hertfordshire home.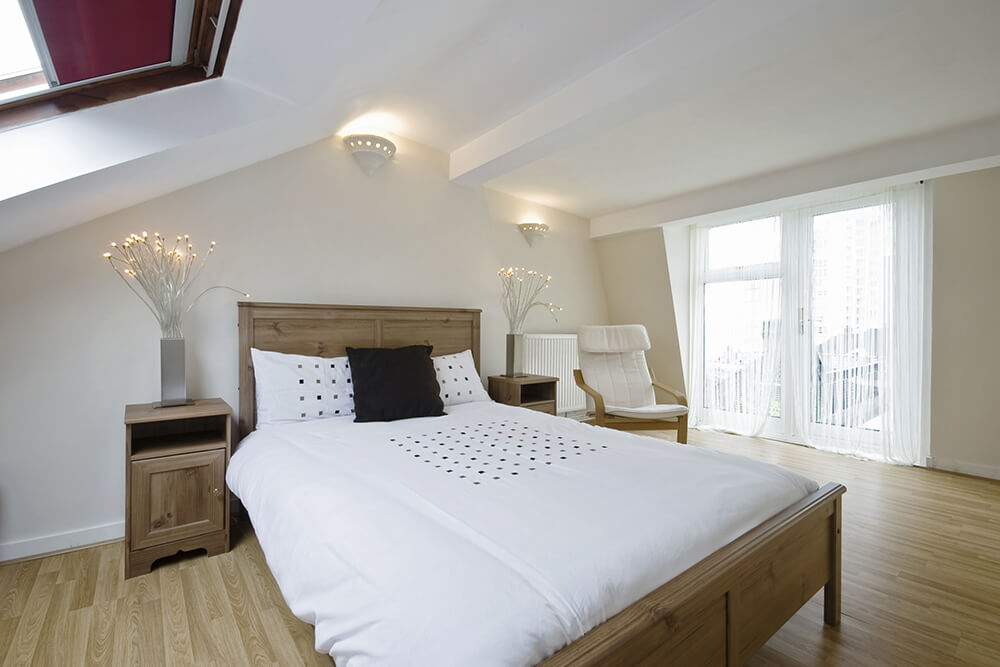 How does the loft conversion process in Hertfordshire work?
We provide a fully inclusive, one-stop service, meaning you won't need to worry about seeking any other trades. From designing and building, through to plumbing and tiling, we will do it all. We will initially meet with you at your home so that we can hear your requirements and ideas and can pass on our thoughts on what is possible with your loft shape. We will sketch up a free design, usually costing £600, to give you a preview of how your home will look at the end of the process and give a ballpark quote. We aim to have every loft converted and completed to a high standard no matter how complex. You will be able to continue living in the property throughout the process and we will carry out the work with minimum disruption and mess.
How long does a loft conversion take?
Depending on the size and type, most loft conversions take around 12 weeks.
Will I need to move out during the project?
No – it's safe to carry on living inside the property. We work from the scaffolding before the stairs go in. Any disruption you experience will mainly come from noise.
Where will you place our new staircase?
We will be able to fit your staircase around your existing layout and will find an option to suit you. If possible, we will try to fit your new staircase over the existing staircase so that it fits seamlessly within your property.
Do I need planning permission for a loft conversion?
This depends on your location and type of property – all flats require planning, but if you live in a house that isn't in a designated area, then permitted development is usually used and no planning is required. There are many other factors to take into account and one of our surveyors can advise further.
How much does a loft conversion cost?
Most cost between £30,000 and £50,000. This depends on the size and type – bigger and more complicated jobs take longer and therefore will cost more. See pricing information for further details.
What is a party wall agreement and do I need one for a loft conversion?
A party wall agreement (PWA) is required if you have a semi-detached or a terraced property and you are working within or near your neighbour's boundary. We can advise when the surveyor visits.
Does a loft conversion add value to a home?
Yes – it will add from 20% to 30% upwards depending on the size, design and type.
How much head height do you need for a loft conversion?
If you have a clear head height of 2m then a loft conversion may be possible. Our surveyor will need to assess this to confirm.

What's possible with your loft conversion in Hertfordshire?
These are some of the build possibilities you might want to consider for your loft conversion:
Explore our 2,000 square foot showhome
If you are curious to see how a loft conversion could work for you, visit our showhome and spark your imagination. With 2,000 square feet of display space filled with a variety of useful examples, such as staircases, bathrooms and our range of Velux windows, you will be leaving with a mind full of ideas to put into a plan for your own bespoke loft conversion. To find out more, or to book an appointment with us, call 0800 881 8194.
What can be achieved with a dormer loft conversion in Hertfordshire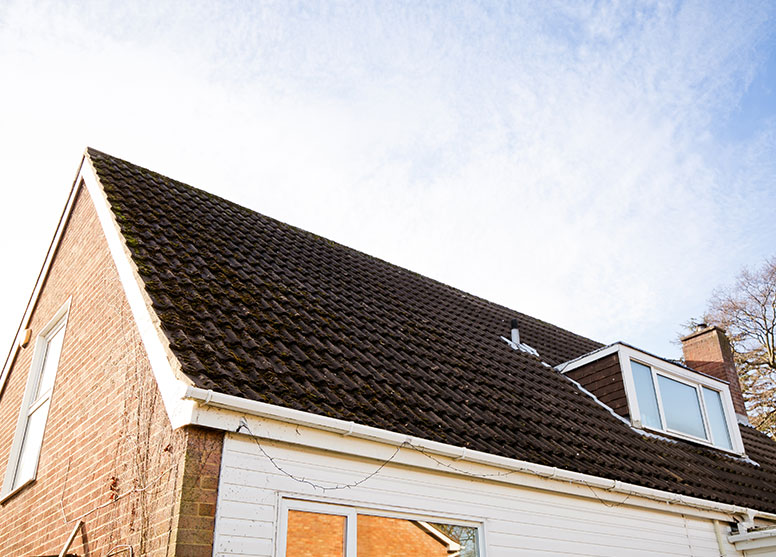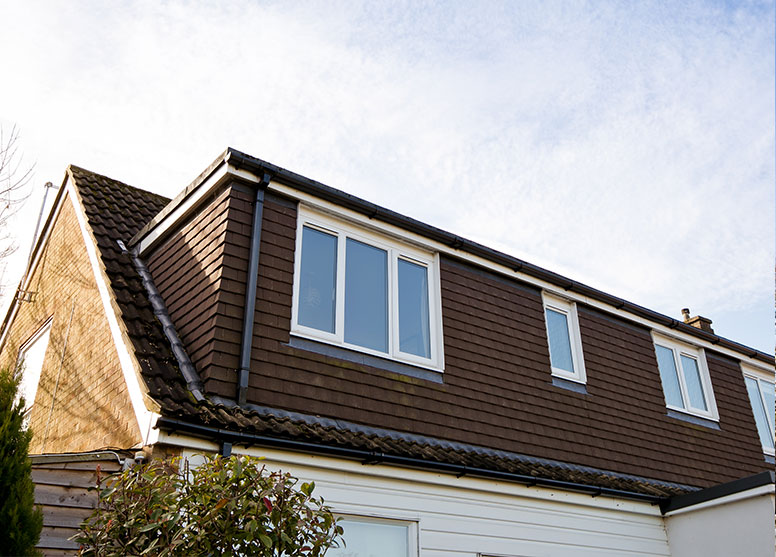 Specialists in home extensions
Are you considering extending your property, look no further, whether you are looking for a ground floor rear extension, side return extensions or even a double storey extensions, our 30+ years' experience in the property conversion business with service you well, take a look at our extension options here.
Since 1989, we have converted lofts all over England and the South East, including London, Essex, Surrey, Kent, Sussex, Hertfordshire, Berkshire, Bedfordshire, Buckinghamshire, Hampshire, Oxfordshire, the West Midlands, Warwickshire, Staffordshire, Leicestershire, and Northamptonshire. To find out how a loft conversion can transform your property, call 0800 881 8194.
We cover all of these areas in Hertfordshire