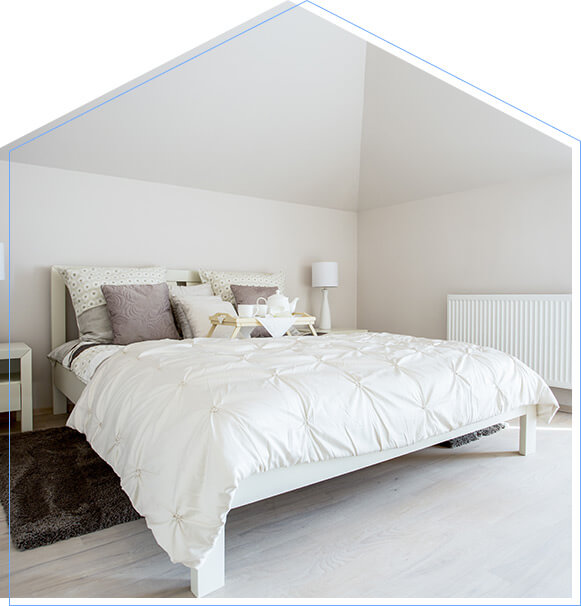 Many homes are short of space, especially in London. If you're struggling with the space you have but you're reluctant to move, a dormer loft conversion could be the answer. The main benefit of a dormer loft is the additional headroom. Stairs can easily be added in, and there's plenty of space for an en suite, which needs full headroom to allow for a shower. It's one of the cheapest ways of adding the most value to your property.
Want to know more about dormer loft conversion? Contact our team to discuss your options and find out how we can help you.
Call 0800 881 8194
What is a dormer loft conversion?
To create this type of loft conversion, a dormer-box type structure is added to the roof, where the walls are at a 90° angle to the floor. This allows for higher headroom, maximising the available capacity within the roof. A dormer loft conversion is versatile and will work with a variety of roof pitches and property types. It is possible to install one in many different positions: at the rear of a property, the side, the front, or on top of a flat roof.
The dormer structure is fixed to the existing roof, with a wooden beam structure and a steel frame when required. There is also the option to use blocks and brick gables, as calculated by the structural engineer. The structure is then clad with ply and breathable membranes, with a flat roof made of Rubber or GRP with a 20 year non leaking guarantee. Matching concrete or slate tiles are used to ensure the dormer blends in with the existing building. To finish, plastic or wood facias are fitted, along with gutters and downpipes. Windows and Velux rooflights can be installed as natural light solutions.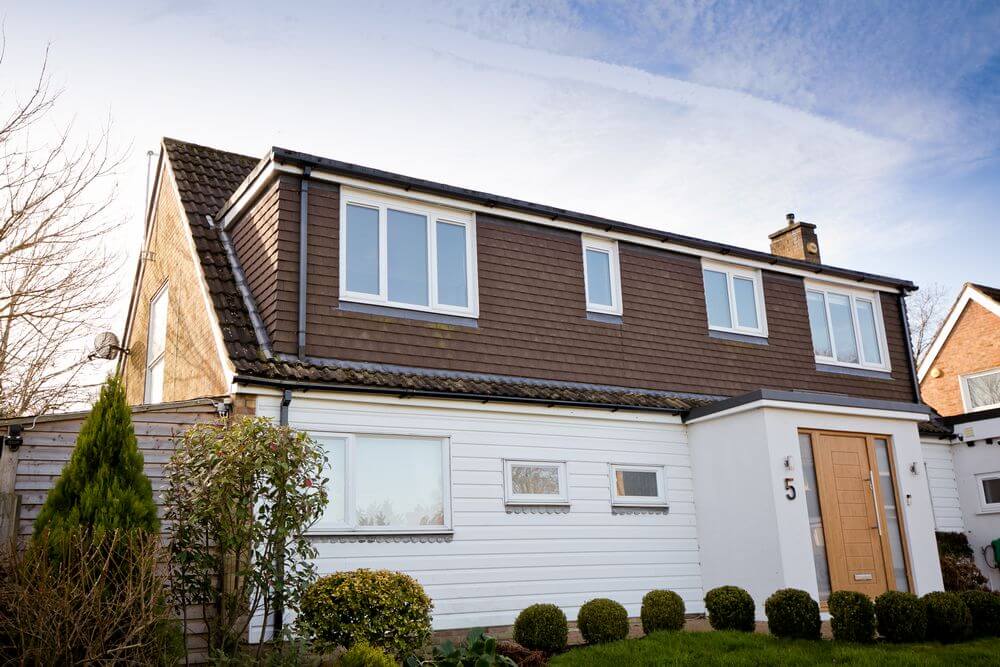 Is a dormer loft conversion the ideal choice for your property?
There are seven main types of dormer loft conversion – variations in their design and construction make them suitable for different styles of property:
Flat roof dormer
This is the simplest go-to option when no planning permission is required.
Pitched roof dormer
The dormer itself has a pitched roof. This option is popular with bungalows.
Double pitched roof
Two pitched roof dormers are installed side by side. This is the required approach in conservation areas, or when planning permission is needed.
Mono-pitch dormer
The roof is angled from the ridge to the edge.
The brick gables and the front of the dormer are angled at 70°. This is a popular option in London.
Two flat roof dormers are joined and angled at 90° to each other. This is a popular option for Victorian terraced properties.
Low ridge dormer
A flat roof dormer is built to create head and floor space where ridge height is challenging.

How much does a dormer loft conversion cost?
How long will it take to build?
The average cost of a dormer loft conversion is £35,000-£55,000. All loft conversions vary in duration, and are dependent on a lot more than the type of conversion – on average a loft conversion will take about 12 weeks. There are many factors that can affect cost and completion time – the only way to know what's required is to have a survey carried out. Request your free, no obligation design appointment now – this service is worth £600.
Transforming your home with a dormer loft conversion
A dormer loft conversion can work for various types of property. These are some key points for you to consider when deciding how to transform your home.
Will I need planning permission
for a dormer loft conversion?
Under permitted development, you can build a loft conversion with up to 50m³ of additional volume added to your roof structure (for a detached or semi-detached property or 40m³ for a terraced property).
In most cases, you won't need planning permission for a dormer loft conversion.
Dormer head height
The usual minimum head height is around 2m – 2.2m. However, we've successfully converted lofts with just a 1.9m head height. Don't be put off by a challenging loft space – talk to the experts.
Building regulations for loft conversions
Once the loft conversion is complete, it will need building regulations approval.
The following will be examined:
Structural stability
The roof
Headroom
Insulation
Fire safety
Soundproofing
Plumbing and heating
Staircase design and safety
Electrical works
Windows and glass
Flashings around windows and dormer/existing roof
When you work with a loft conversion company like us, you know all of this will be in hand. We can complete all aspects of your loft conversion project, from planning to construction, ensuring it will be fully compliant with building regulations.
Inspiration for your dormer loft conversion
See some of the options that can help you personalise your loft space:
From blueprint to reality:
Before and After Dormer Loft Conversion Snapshots
BEFORE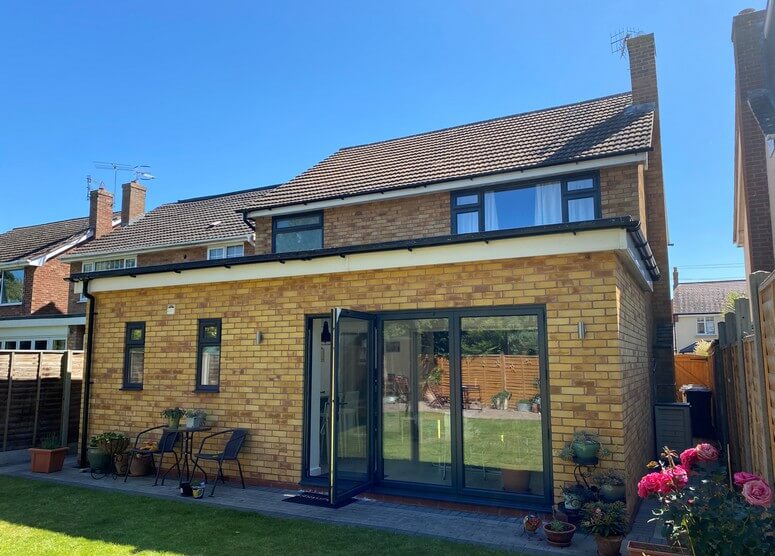 AFTER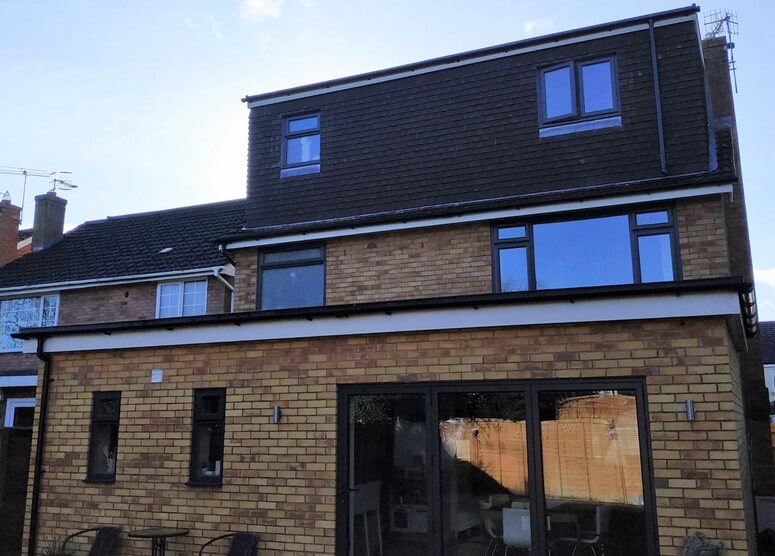 Semi-detached house with dormer loft conversion
BEFORE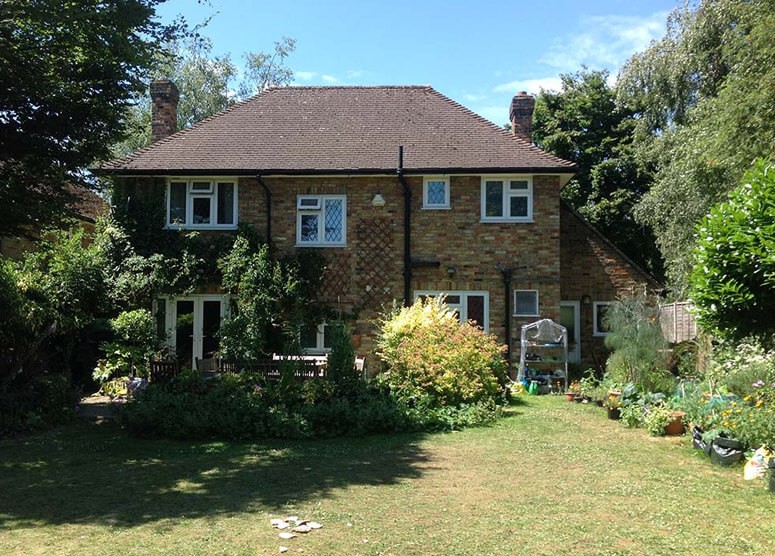 AFTER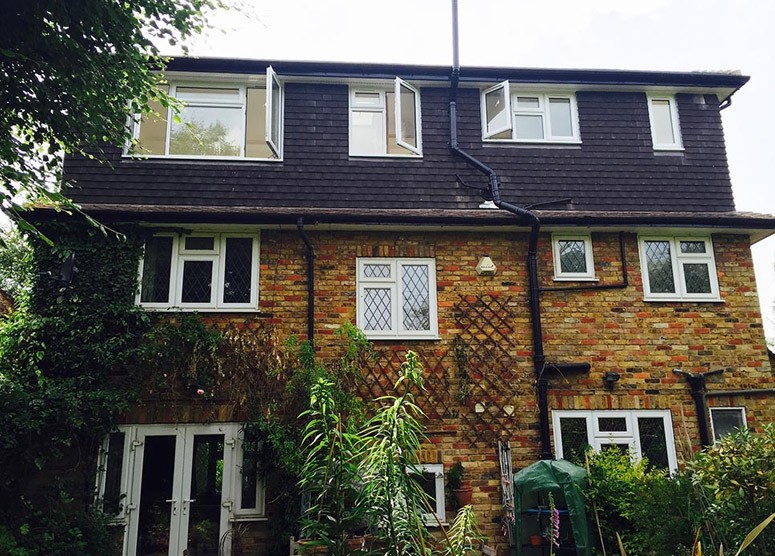 Detached house with dormer loft conversion
Find your perfect loft conversion
Explore the different loft conversion types and the additional services we can offer.
Find the option to suit your property and lifestyle.