Specialist loft conversion company in Chiswick, Touchstone Lofts
Over 1,000 lofts converted since 1989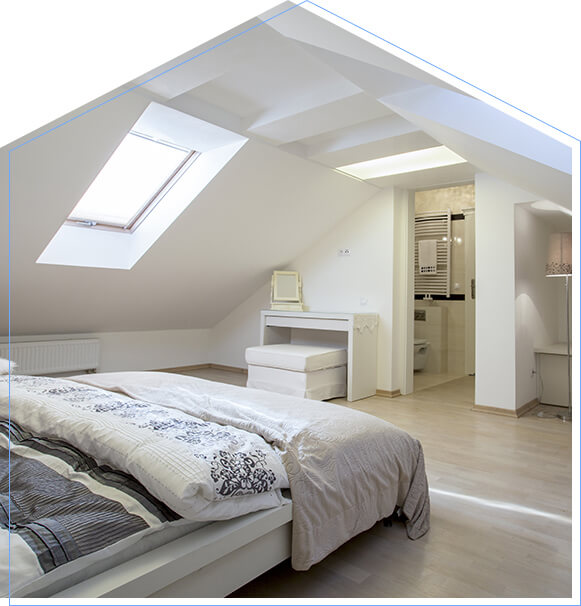 Is your home in Chiswick running out of space? Our team of loft conversion specialists can help. We are a well-respected design and build loft conversion company with more than 30 years' experience in the industry. All our conversions are entirely bespoke and are created with your property, needs and budget in mind. So, if it's space you're after, we can transform the wasted space above your head into a beautiful new living space that you and your family can put to good use.
Our team is familiar with the Chiswick area, having worked on several local properties in the past, including houses in Corney Road, Barrowgate Road, and Hartington Road. This work has made a real difference to these homes and has meant that, whether you're up by the Gatehouse or you're closer to Dukes Meadows, we're confident that we'll be able to design and build your perfect loft conversion.
To see what we can do for your home in Chiswick, arrange a free quote and design consultation by calling 0800 881 8194. Every consultation includes a free, no obligation design for your loft conversion that would normally be worth £600.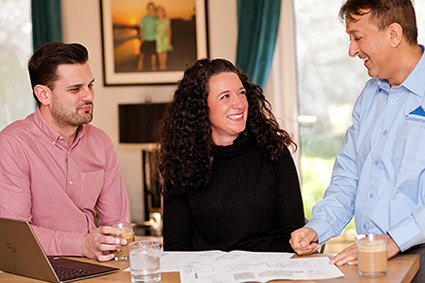 Award-winning loft conversions
We have been recognised for outstanding quality craftsmanship and excellent customer service by the Federation of Master Builders in their Master Builder of the Year Awards, Southern Region.
We are also finalists in the 'Best Loft Conversion' category in the 2020 Homebuilding & Renovating Awards.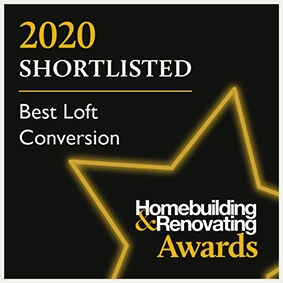 Creating your perfect loft conversion
We don't provide a generic 'one-size-fits-all' service. Instead, we'll work closely with you to design and build the perfect loft conversion for you and your property. From bespoke storage solutions and Velux skylights through to luxurious options such as Juliet balconies and underfloor heating, our expert team will create a beautiful new living space that accommodates all your requirements and enhances your home inside and out. There are many different types of loft conversion that we can build and, based on your property, requirements, and budget, we'll determine the ideal type of loft conversion for you.
Transform your home with a stunning loft conversion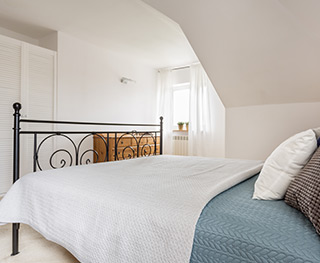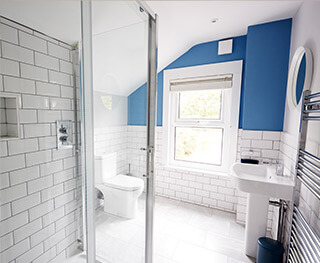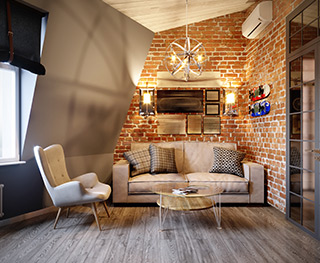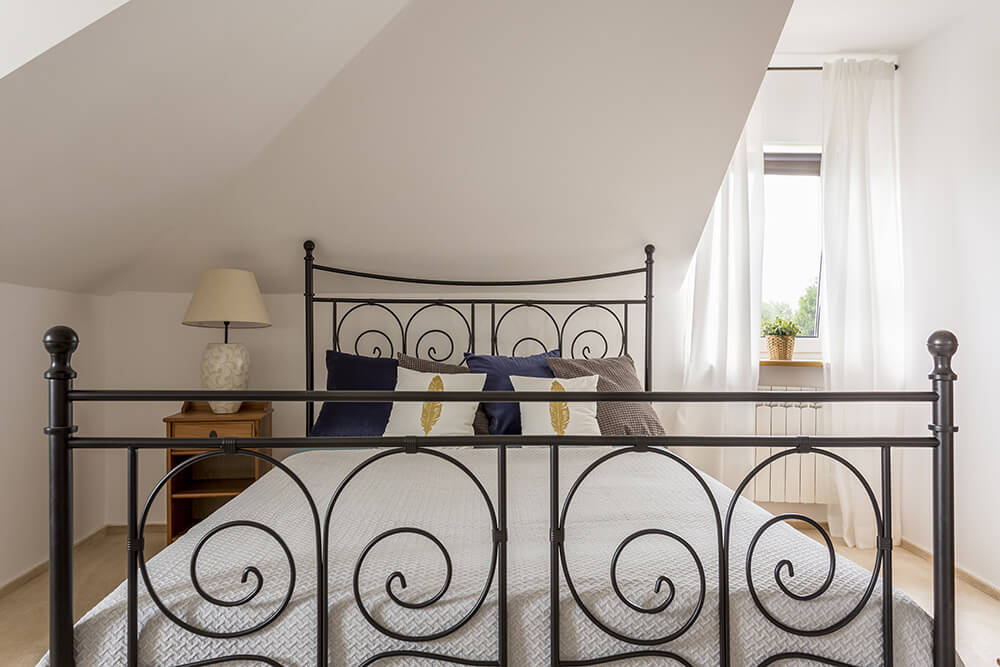 More space, less hassle
We provide a full design and build service that covers every stage of the loft conversion process. With more than 30 years' experience in the industry, we have the expertise needed to manage your project from start to finish and to complete all the work in-house. Working with us makes the process of converting your loft as convenient for you as possible. You'll know that all the work on your loft conversion will be completed to our high standards and, with a dedicated project manager in place, you'll know exactly who to direct any questions towards.
How can we enhance your Chiswick home?
To see what the possibilities are for your home in Chiswick, arrange a free quote and design consultation by calling 0800 881 8194, or sending us a message. Every consultation includes a free, no obligation design for your loft conversion that would normally be worth £600.
What will a loft conversion do for your Chiswick home?

Add living space
Can you afford to waste the space in your loft by leaving it for storage? A loft conversion will maximise the living space within your home, creating the space that your growing family needs and getting the most from your property.

Invest in your home
A loft conversion will add at least 20% to the value of your home, making it an excellent investment. You'll benefit from the additional living space and, if you do decide to sell the property in the future, you'll find that potential buyers appreciate the investment as well.

Avoid moving costs
Moving to a new property can be prohibitively expensive due to the additional costs that need covering. Making the best use of the space in your current property is a cost-effective alternative that ensures that your money goes towards your family, not stamp duty and legal fees.

Seize the opportunity
What will you do with your new living space? Converting your loft provides a fantastic opportunity to create a completely new living space within the home that you love. Whether you want to add a guest bedroom, an office, or a home cinema – grasp the opportunity with both hands.
Your next steps
To see what the options are for your Chiswick home, arrange a free quote and design consultation by calling 0800 881 8194. We'll arrange a visit to your home so that we can determine your requirements and identify the options that are the best fit for your property.
This visit will be conducted by one of our experienced surveyors who will provide you with their expert advice and a no obligation design for your bespoke loft conversion that would normally be worth £600. It will not be a sales visit. Instead, we will use the visit to determine:
Which type of loft conversion is the best fit for your property, budget, and requirements
The current condition of your roof
If your proposed loft conversion will require planning permission
If any changes will need to be made to your electrical, plumbing, or heating systems
The fire safety measures that will need to be in place
What the arrangements will be for storing materials and removing rubbish during the conversion process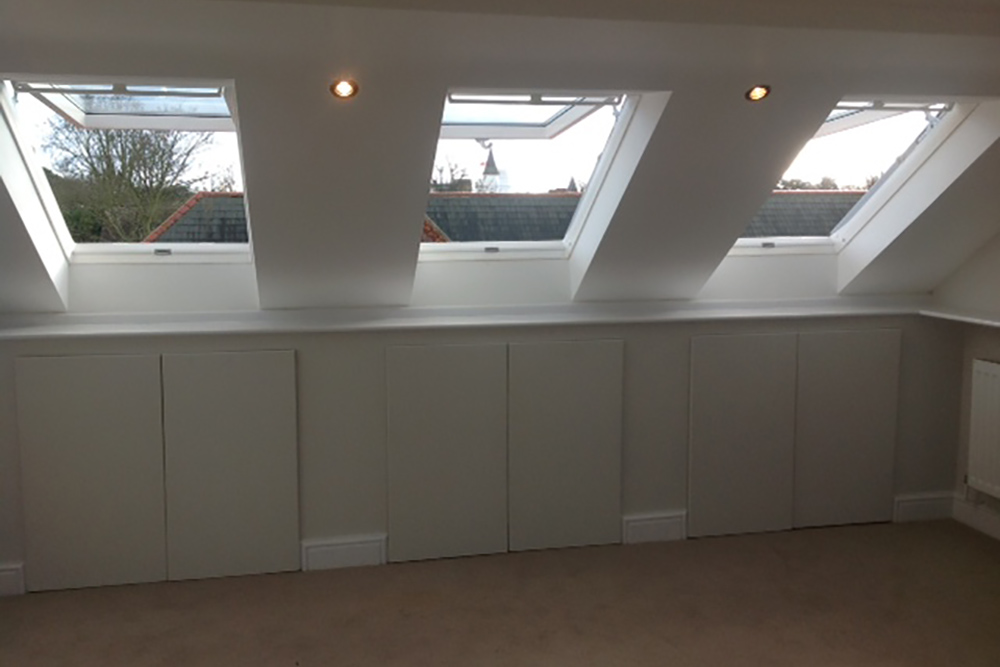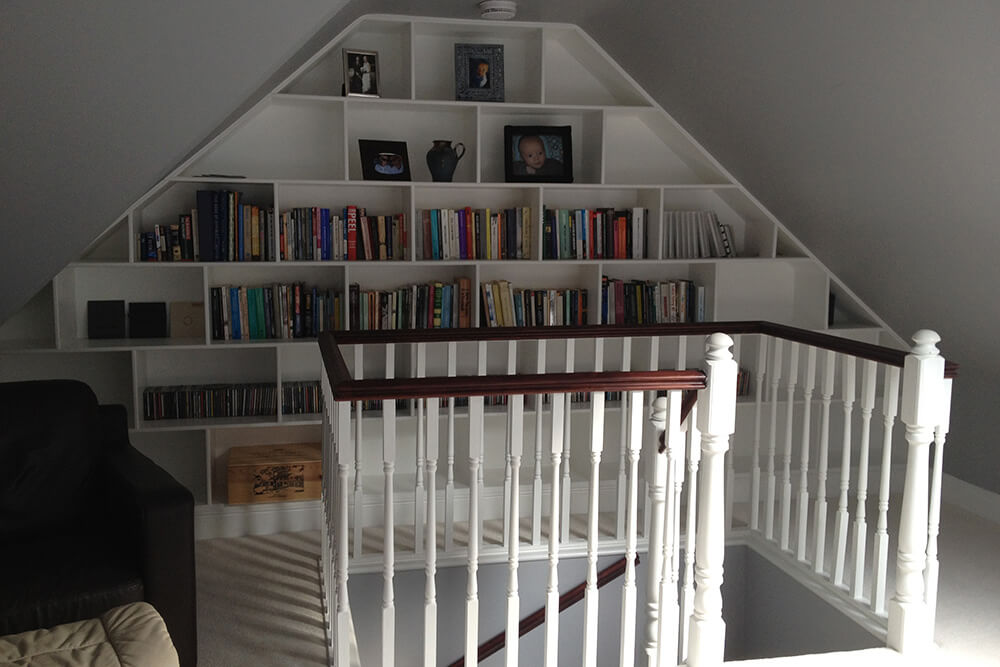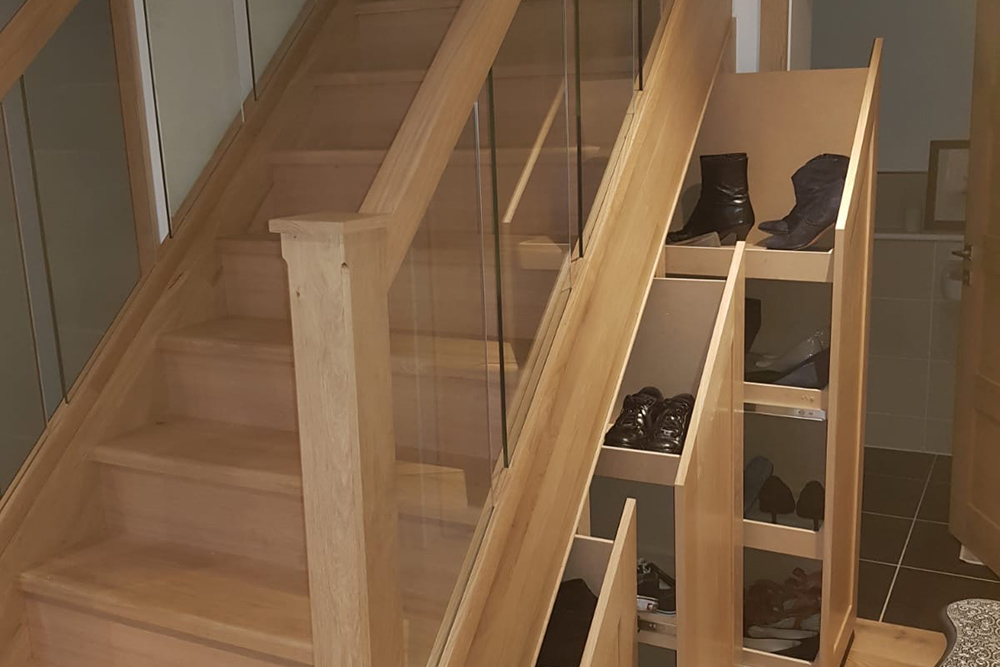 Interested?
Let's get the process started
Arrange your free quote and design consultation and we'll help you to get the most from your Chiswick home. All our consultations include a free, no obligation design that would normally be worth £600. To get in touch, call us on 0800 881 8194, or send us a message.
A helping hand when it comes to planning
We are loft conversion specialists with more than 30 years' experience in the industry. We'll help you to understand your permitted development rights and, if your loft conversion requires planning permission, we can help you with this process. Our experience in this area means that we have a 98% planning success rate, saving you the time and stress of a drawn-out application process. We will also determine if you require a Party Wall Agreement with your neighbours before work can begin and, if necessary, we'll advise you on this process.
Design that makes a difference
We will design your loft conversion with the care and attention that your home deserves, making sure that its appearance is a priority from the very start of the process. Our experienced team pays attention to all the details, taking the position of the dormer in the roof, the windows, and the colour and type of any surrounding tiles into account so that the finished extension blends seamlessly into your roof. We also consider the surrounding properties when designing your loft conversion to make sure it's well received by your neighbours as well as by your family.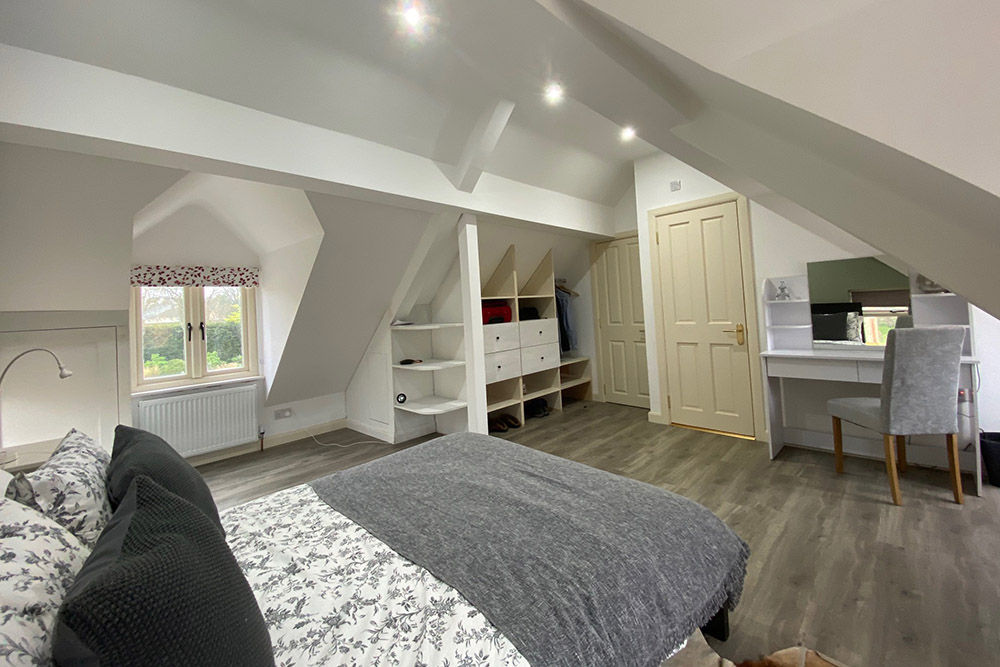 See what's possible at our show house
We maintain a 2000 square foot show house so that you can examine the different options for your loft conversion first-hand and can make an informed decision about which ones are the best fit for you. Our displays cover a number of different areas, from design elements such as storage, bathrooms, and Velux windows, through to technical considerations such as types of insulation and fire safety measures. With so many different options to explore, we're confident that you'll find everything you need for your perfect loft conversion. To find out more details and to arrange an appointment, call 0800 881 8194.
How long does a loft conversion take?
Depending on the size and type, most loft conversions take around 12 weeks.
Will I need to move out during the project?
No – it's safe to carry on living inside the property. We work from the scaffolding before the stairs go in. Any disruption you experience will mainly come from noise.
Where will you place our new staircase?
We will be able to fit your staircase around your existing layout and will find an option to suit you. If possible, we will try to fit your new staircase over the existing staircase so that it fits seamlessly within your property.
Do I need planning permission for a loft conversion?
This depends on your location and type of property – all flats require planning, but if you live in a house that isn't in a designated area, then permitted development is usually used and no planning is required. There are many other factors to take into account and one of our surveyors can advise further.
How much does a loft conversion cost?
Most cost between £30,000 and £50,000. This depends on the size and type – bigger and more complicated jobs take longer and therefore will cost more. See pricing information for further details.
What is a party wall agreement and do I need one for a loft conversion?
A party wall agreement (PWA) is required if you have a semi-detached or a terraced property and you are working within or near your neighbour's boundary. We can advise when the surveyor visits.
Does a loft conversion add value to a home?
Yes – it will add from 20% to 30% upwards depending on the size, design and type.
How much head height do you need for a loft conversion?
If you have a clear head height of 2m then a loft conversion may be possible. Our surveyor will need to assess this to confirm.

What's possible with your loft conversion?
These are some of the build possibilities you might want to consider for your loft conversion:
What can be achieved with a dormer loft conversion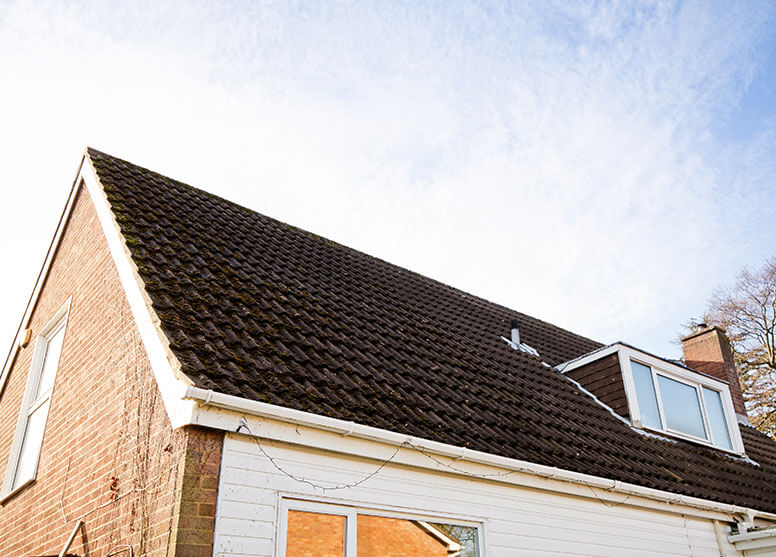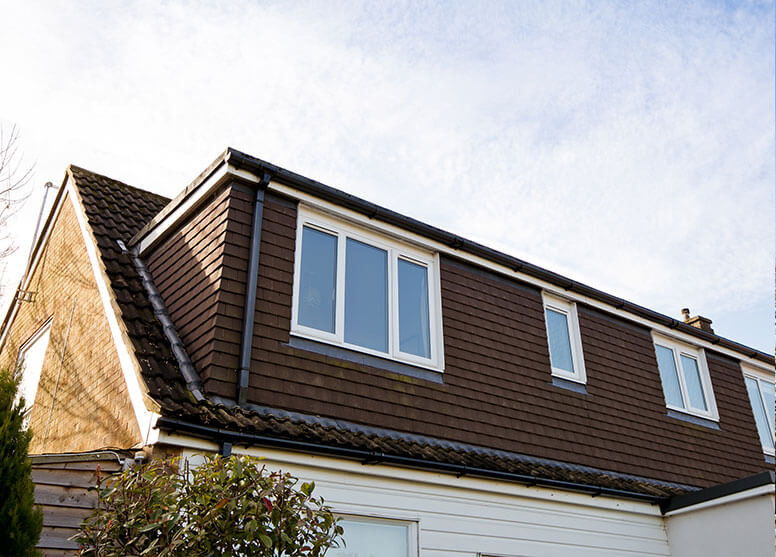 Case study Loft conversion in Chiswick
The opportunity to create more space
A very large loft space existed over the clients' first floor maisonette on Hartington Road, Chiswick.  Arranging access into the loft space was the challenge.  Planning permission was also required along with the required permission from the housing committee who ran the estate.
How we can achieve a conversion like this for your home
After being awarded the contract our architect prepared layouts for the client who approved them, and we sent the drawings into Hounslow planning for approval.
The structural engineer prepared structural plans.
Once we had planning permission, we erected the scaffold and worked from the outside.
The client was away in Italy for most of the conversion liaising with us via email.  Steels were fitted and the floor structure and walls were strengthened.
Six Velux windows were fitted and the plumber and electrician carried out first fixing.  We fitted Recticel, Ecotherm polyisocyanurate insulation with Rockwool insulation used in the floor and slopes.
Gyproc plasterboards were fitted.
A new boiler was fitted by Touchstone lofts.
After plastering, the second fixing was completed and we fitted a wooden floor to the loft and created lots of storage in the eaves.
The client was delighted and recommended us to many of the locals.  We converted a further three maisonettes in the local area.
Specialists in home extensions
Are you considering extending your property, look no further, whether you are looking for a ground floor rear extension, side return extensions or even a double storey extensions, our 30+ years' experience in the property conversion business with service you well, take a look at our extension options here.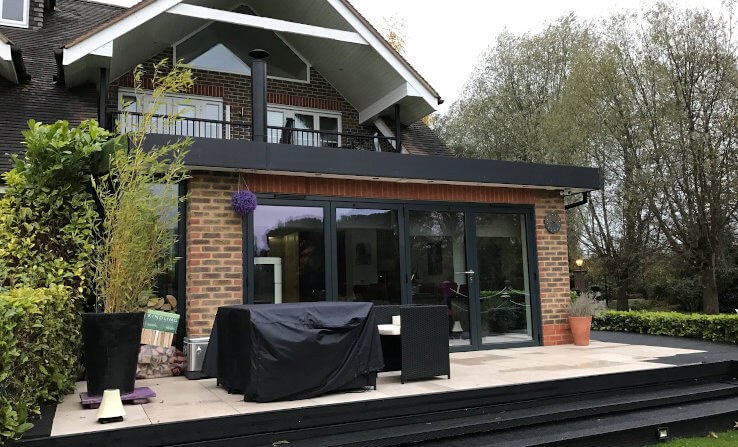 Looking to transform your loft?
Call us on 0800 881 8194 to arrange your free quote and design consultation.