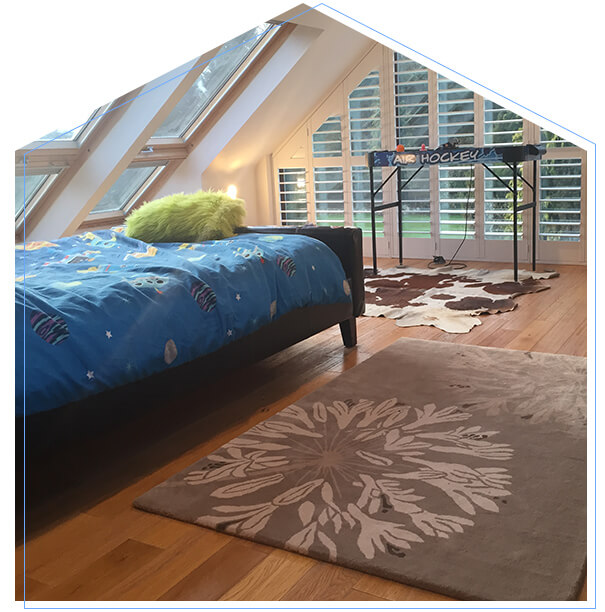 After the 1960s, most domestic roofs were built with a prefabricated trussed rafter construction. These can be more difficult to convert into living space than a purlin roof, meaning some loft conversion companies struggle. You need to select a specialist loft conversion company for the project – our expert team at Touchtone Lofts can easily convert your trussed rafter roof space into living space.
Want to know more about trussed roof loft conversions? Contact our team to discuss your options and find out how we can help you.
Call 0800 881 8194
What is a trussed roof loft conversion?
A trussed roof loft conversion changes the structure of the roof, removing the supporting truss beams and replacing them with steel supports. You will need an expert structural engineer to complete the calculations and draw up plans, making sure the roof retains its structural integrity. An experienced construction team like ours will then be able to follow the plans, ensuring the build is a success. We have the knowledge you need – these are some of the hurdles we have overcome on previous projects:
Shallow foundations
Non supporting internal walls
Homes built with a concrete structure, a concrete block structure, or unusual types of block work
No lintels, or worn out supports over windows – this is a common oversight by many builders and can cause problems with windows or cracks in the roof
Trussed roof loft conversions can also be completed in timber frame homes – this can be a more difficult process as there is often only one layer of brick and support is limited. We have the expertise in house to create a suitable loft conversion solution for many different types of property.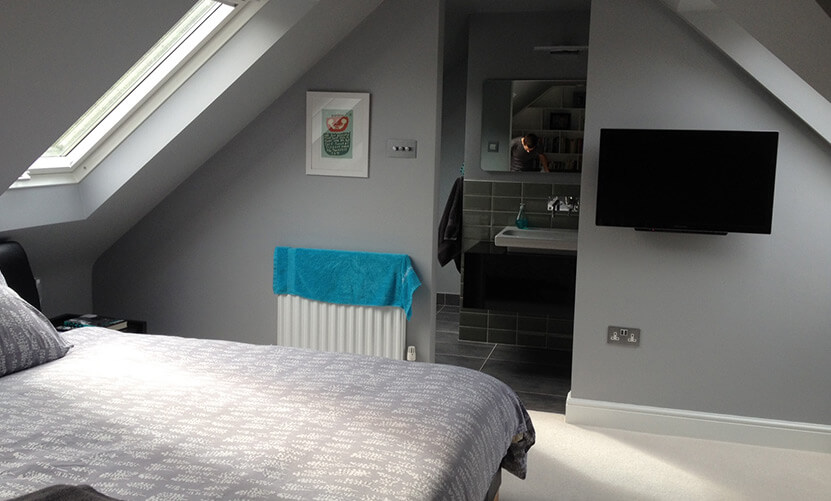 How do I know if I have a trussed roof?
If you have a property built in or after the 1960s, it's likely you have a trussed roof. You can tell by looking at the structure of the roof inside your loft. A purlin roof has horizontal beams supporting it from the inside. A trussed roof has wooden beams placed in triangular sections, forming a 'W' shape within the loft.
How much does a trussed roof loft conversion cost?
How long will it take to build?
It is very difficult to price trussed roof loft conversions without a survey, as they require more structural work. The amount of work needed will also affect the timescales. Please get in touch to claim your free design appointment (usually charged at £600) – we can advise you further once we've assessed your property in person.
Transforming your home with a trussed roof loft conversion
A trussed roof can minimise loft space and make it more difficult to use. Claim your space back by converting it into part of your home – here are some points to consider before you begin:
Will I need planning permission
for a trussed roof loft conversion?
You won't normally need planning permission for this type of loft conversion, unless you extend the roof space. We will be able to advise you further when you enquire.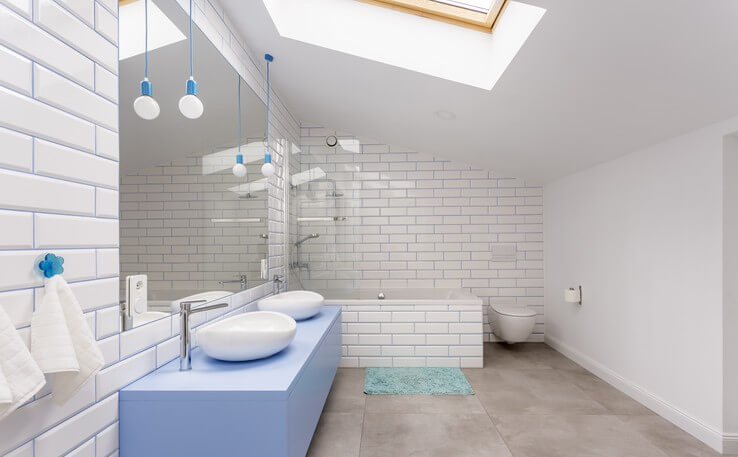 Trussed roof loft height
You will need around 2.4m-2.6m of head height for a trussed roof loft conversion. Please just talk to us if you don't have this much height available – we offer solutions for difficult loft conversions and will help you find a way to work around it.
Building regulations for trussed roof loft conversions
As a trussed roof loft conversion changes the structure of your loft space, it's very important it complies fully with building regulations.
The following points will be examined to gain approval:
Structural stability
The roof
Headroom
Insulation
Fire safety
Soundproofing
Plumbing and heating
Staircase design and safety
Electrical works
Windows and glass
Flashings around windows and dormer/existing roof
Working with Touchstone Lofts will save you the difficulty of going through the process alone – we're here to help and advise you on building regulations from the start.
Inspiration for your trussed roof loft conversion
See some of the options that can help you personalise your loft space:
Trussed loft conversion
– before and after
BEFORE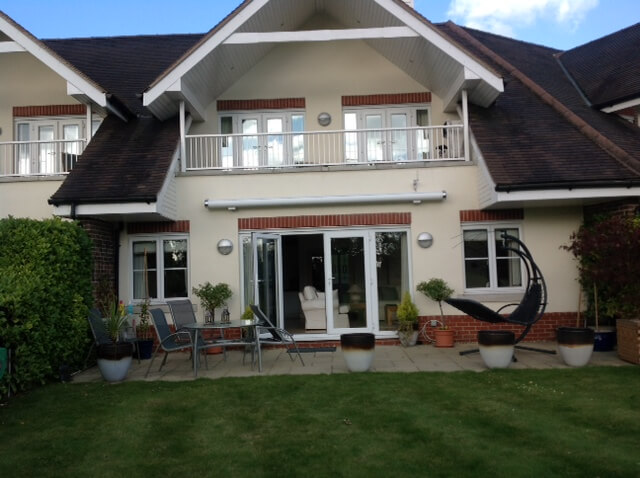 AFTER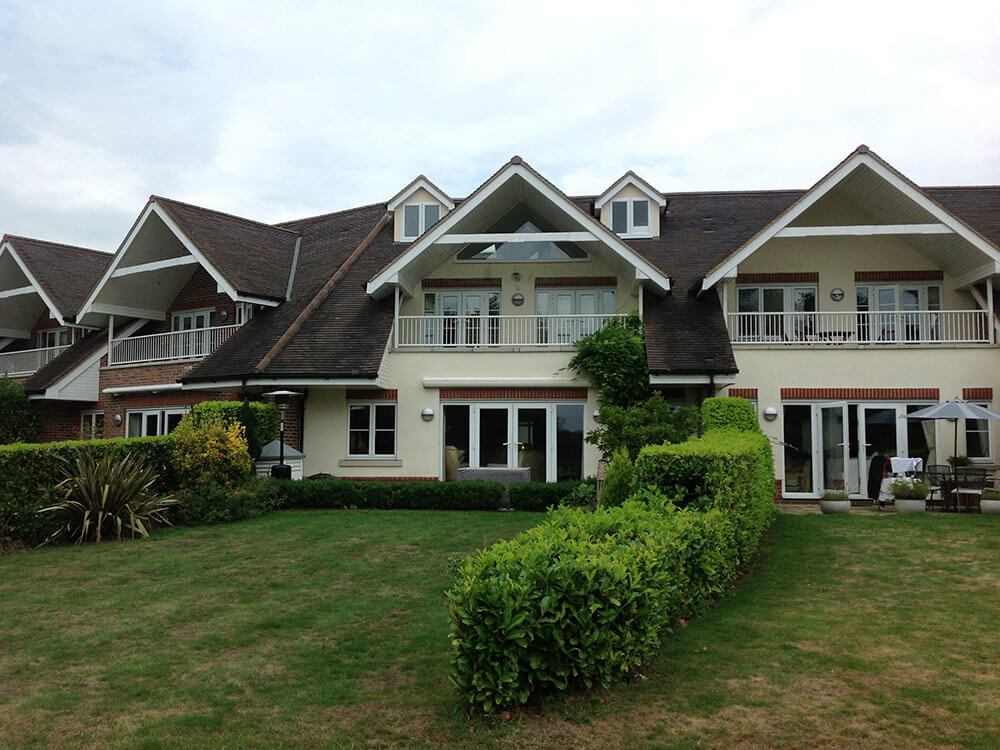 Find your perfect loft conversion
Explore the different loft conversion types and the additional services we can offer.
Find the option to suit your property and lifestyle.