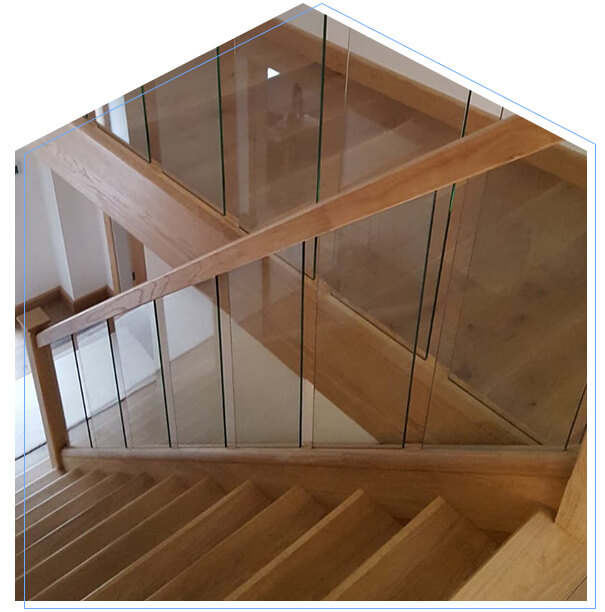 The staircase is an important part of your loft conversion and there are a number of regulations surrounding its installation. It's important you work with a loft conversion company that can advise you on the appropriate building regulations and install a suitable staircase for your property.
Want to talk to the experts about your loft conversion and find out about suitable staircase options?
Call 0800 881 8194
Your loft conversion staircase options
Your staircase will be designed and made so it is bespoke to your loft conversion. It will be designed when the floor structure is in place, in consultation with you.
These are the main staircase options that will be available for your new loft conversion:
Straight stairs
Single wind
Double wind
The normal width of a staircase will be 700-850mm but it's possible to make it 650mm if necessary. We will be able to fit your staircase around your existing layout and will find an option to suit you.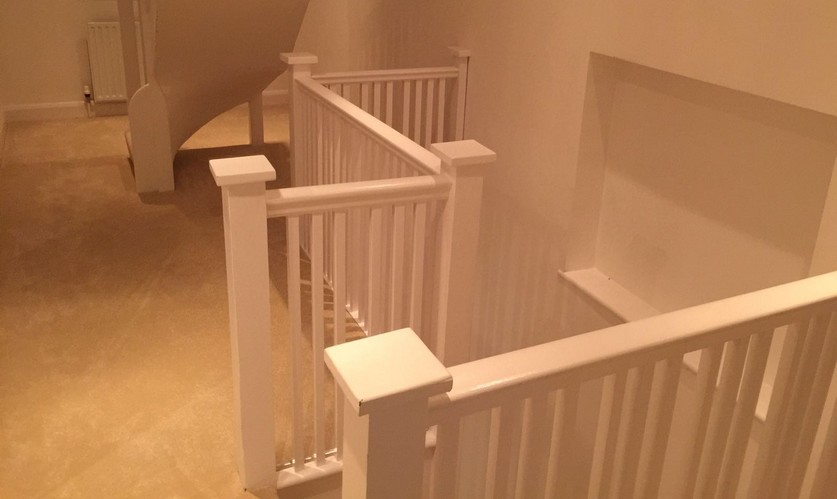 Get inspired
Talk to us about your loft conversion. There are many options – you just need an expert to tell you what's possible. To get started, we will carry out a free survey and produce a design. This service is worth £600, but we're offering it to you for free. This gives you the time to discuss your loft conversion with an expert so they can tell you more about what can be done. It's no obligation – you have as much time as you need to think about whether you'd like to go ahead with a conversion.
Get in touch to claim your free loft conversion design appointment.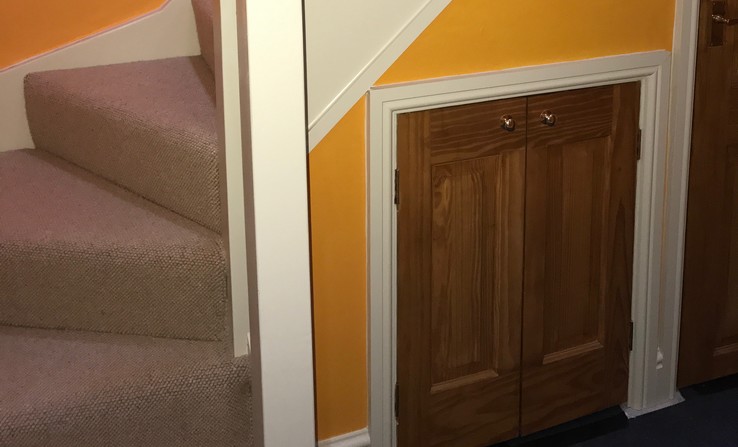 Loft conversion staircases and building regulations
Staircases need to comply fully with building regulations in order for the loft conversion as a whole to be approved. These are some of the main considerations:
Handrails and headroom – minimum distances will need to be met
Vertical spindles – a 99mm gap is needed between them
Rise, angle and head clearance – 2m is standard
Landing areas – these need to be a minimum size before the staircase and at the top of the stairs