Specialist loft conversion company in Brentford, Touchstone Lofts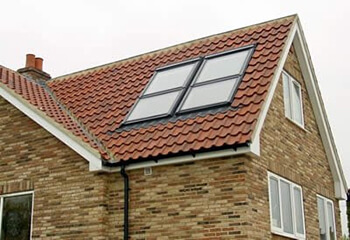 Hip To Gable Conversion
Hip to Gable conversions are popular among Brentford homeowners with semi-detached or detached properties, end of terraces, and bungalows. The existing sloping roof is turned into a flat gable to increase available space. Depending on various factors, a hip to gable extension may or may not require planning permission. We can help you with this and apply on your behalf.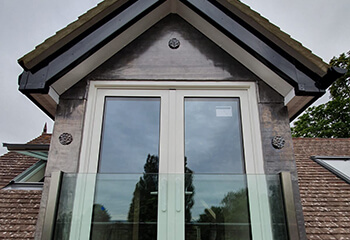 Dormer Conversion
Dormer loft conversions are the most common type requested by Brentford residents. With a dormer conversion we extend the existing roof vertically to create extra floor space and headroom. To achieve this, it is important that at least half of the current floor space has a ceiling height of at least two metres or higher. Dormers usually do not require planning permission.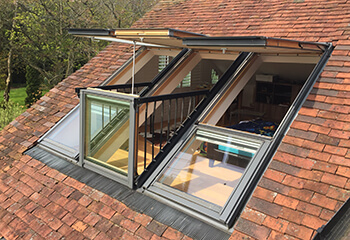 Velux Conversion
A Velux, or roof light loft conversion in Brentford is the most simple and economical type available. With a Velux, the roof remains unchanged, other than the installation of attractive flush Velux windows to give plenty of natural light. Typically, a Velux attic conversion does not need planning permission as the roof structure remains unchanged. This is the perfect solution if you want minimal outlay and disruption.
Brentford is located in the west of London and part of the London Borough of Hounslow. It is a town with a multicultural core situated around 40 minutes using public transport from central London. Since 1965, it has been part of greater London, while formerly considered a county town in Middlesex.
With a rich ethnic diversity, you will find a great choice of shops, restaurants and activities in Brentford, and the Brentford Market presents artisan produce from local suppliers and delicious street food. The market takes place every Sunday, from 10am to 2pm.
The average house price in Brentford is just £533,062, making it one of the most economical areas of Greater London.
Why Choose Touchstone To Convert Your Brentford Loft?
Touchstone Lofts have done many loft conversions in Brentford to a variety of property types.
With over two decades of experience working in the loft conversion industry, Touchstone Lofts have converted every type of loft imaginable from small terraced properties to one-story bungalows and even luxurious manors. We employ experts in house design and take care of all planning applications and can furthermore attend to your plumbing and heating requirements.
We believe in co-ordinated and personal hands on approach, with every project being handled by a highly skilled and experienced project manager who can offer the best advice and guidance on your loft conversion.
FREE Quote
If you would like an extra room or two in your Brentford home, don't hesitate to get in touch. We offer a free no obligation quote for all loft conversions, so contact us today and we will arrange a visit.
Specialists in home extensions
Are you considering extending your property, look no further, whether you are looking for a ground floor rear extension, side return extensions or even a double storey extensions, our 30+ years' experience in the property conversion business with service you well, take a look at our extension options here.