House buyer loft conversion feasibility services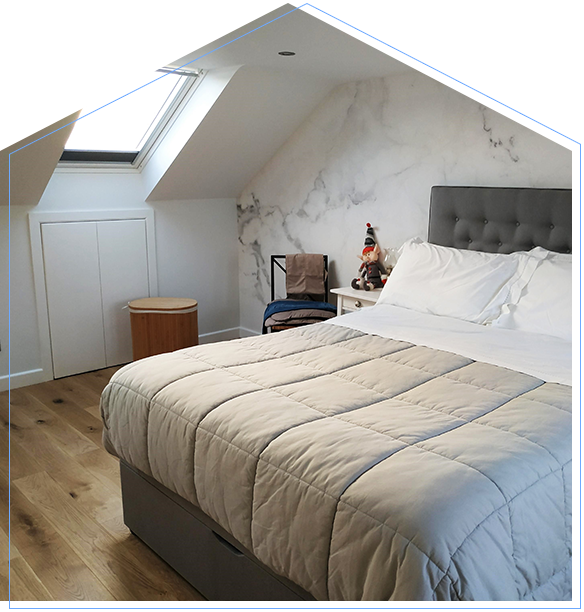 As your loft conversion experts we will tell you what is possible
Our loft conversion feasibility study is a service we offer anyone looking to buy a house, with a view to convert the loft. Our professional surveyors will carry out a full assessment of the property you want to buy and document exactly what can be achieved when undertaking a loft conversion to achieve your dream property.  We include an initial design and building control requirements so you can understand all the elements involved and visualise the potential for your existing loft space and just how feasible converting it would be before you go ahead and start planning.
We can manage your planning application from beginning to end
If there is a need for planning approval for your planned loft conversion, then our experienced team of architects and technicians will produce all the required drawings for submission and liaise closely with your local planning department. We will execute and manage the whole process for you.
How will our loft conversion feasibility services help me?
If you are currently looking to buy a property with a view to convert your loft, you will undoubtedly have lots of questions you need answers to before making an offer. Can the loft on the property I want to buy be converted? What type of loft conversion would be possible? Will there be room for an en suite or an additional bedroom? Will I require planning permission? How much will it cost? Having the answers to all these questions before buying a house will enable you to make an informed, considered and realistic decision.
For homeowners, having the insight on what can be achieved with a property could make the difference between buying with a view to add extra space (and value) to a more affordable home, or investing in a larger more expensive property with their desired space readily available. It is also useful to determine how profitable a loft conversion on your property would be if you were to sell at a later date.
(This service does not include boundary issues, interior design services, such as kitchen design, bathroom design or fitted cupboard design).
If you decide to progress your plans, following our report on feasibility, you may wish to benefit from our planning application service.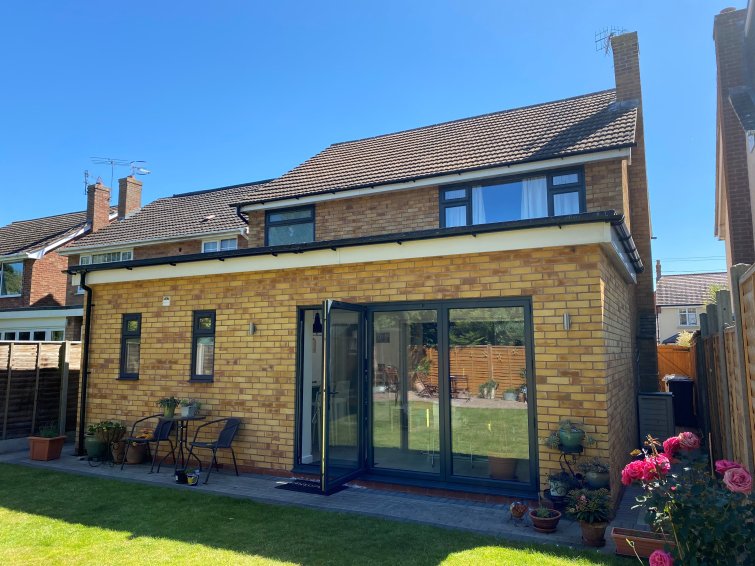 Our feasibility service includes:
Design meeting 
A one hour design meeting with our architectural consultant (via Zoom or Teams). They will chat through all your requirements and share drawings with you of the various designs that are available for your project.
A measured survey of the existing building
We will measure and photograph the entire property. We will record as much information as possible such as, the position of load bearing walls, head height, drainage, gas and electrical supplies.
Prepare drawings
We will then prepare existing and proposed elevations, and sections where required and will send these to you for approval via email in PDF format.
Prepare amended drawings
If you require amendments, we will ask you to email us setting out clearly the changes required (with a basic sketch if possible). We will then amend the architectural drawings or advise you where the amendments are not possible.
Cost of feasibility service:  £500 – £700, depending on your location and the works required.
Our planning application service includes:
Prepare drawings and submit to local planning 
Once you have agreed and confirmed your final design scheme, we can prepare the necessary architectural drawings suitable to submit to your local authority planning department and include any added information required such as a flood risk assessment, design & access statements or Community Infrastructure Levy (CIL). Requirements of the Party wall Act will be complied with (this would be notifiable works, Party Walls Surveyor (PWS) costs not included but we can arrange for PWS if required).
We will then send the planning drawings to local planning, from which you will receive an email with a reference number and a payment request for the required fee (to be paid directly to them).
Prepare the construction package
Once planning has been obtained, we will prepare construction drawings and relevant construction details, together with a technical construction specification with the relevant structural calculations and details for the building works. This cannot be prepared until planning has been obtained as planners may ask for changes to the scheme.
Prepare the scheme for building regulations approval.
The construction package can then be sent to an independent building control company who will register the work and provide a quote for their building control services.
Cost of planning application service: Full planning will cost between £2,500 – £3,000 +VAT.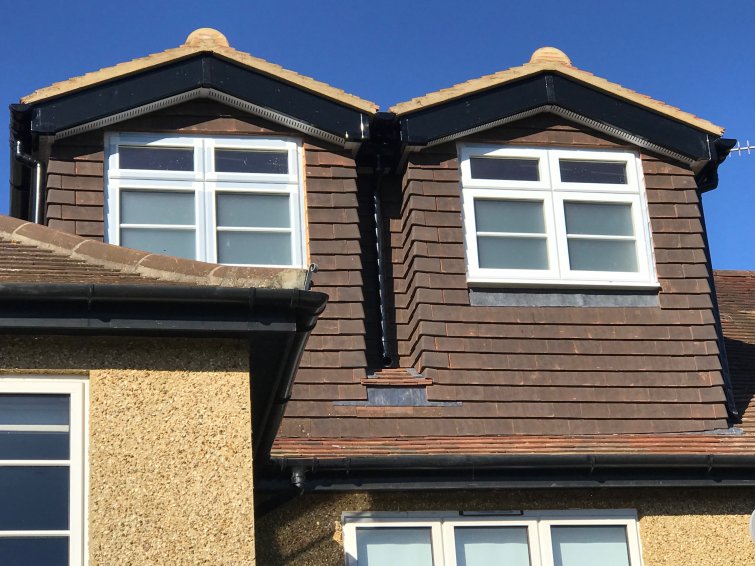 Why choose Touchstone Lofts for your loft conversion services?
We understand that viewing a property with a vision of converting the loft can be a daunting prospect, particularly the countless technical building regulations that factor into it which many homeowners may not know about or understand.
At Touchstone Lofts, we have over 30 years of experience in designing and planning loft conversions and can advise on every element of a conversion project.  Our expert loft conversion architectural service, together with our unrivalled knowledge and expertise in the industry, means we can offer trusted planning advice and clear, detailed, drawings highlighting exactly what you can achieve.
In short, we know how to build lofts, we understand the structural engineering involved, which enables us to create beautifully designed loft spaces that not only meet customer requirements but meet the constraints held by the local planning department too.  In fact, in our 30 years in the business, 98% of our planning applications have had a successful outcome.
If you are considering your home improvement options prior to a new house purchase and need a little help with the vision and technicalities, or maybe you are thinking of buying a listed property in a conservation area and are not sure if you will be allowed to convert the loft into the living space you desire?  No matter the challenge, we can do the hard work for you.  One of our Surveyors can carry out a loft conversion feasibility survey to ensure you have the expertise, answers, and all related information you seek before signing the dotted line on that dream property, we will even manage and complete the entire planning process for you if required.