Specialist loft conversion company in Winchester, Touchstone Lofts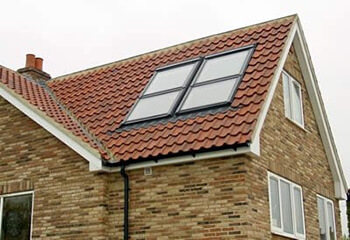 Hip To Gable Conversion
Hip to Gable conversions are popular among Winchester homeowners with semi-detached or detached properties, end of terraces, and bungalows. The existing sloping roof is turned into a flat gable to increase available space. Depending on various factors, a hip to gable extension may or may not require planning permission. We can help you with this and apply on your behalf.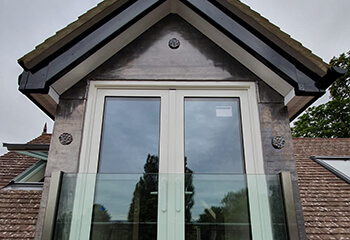 Dormer Conversion
Dormer loft conversions are the most common type requested by Winchester residents. With a dormer conversion we extend the existing roof vertically to create extra floor space and headroom. To achieve this, it is important that at least half of the current floor space has a ceiling height of at least two metres or higher. Dormers usually do not require planning permission.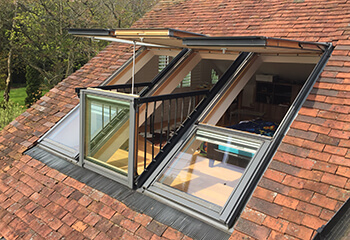 Velux Conversion
A Velux, or roof light loft conversion in Winchester is the most simple and economical type available. With a Velux, the roof remains unchanged, other than the installation of attractive flush Velux windows to give plenty of natural light. Typically, a Velux attic conversion does not need planning permission as the roof structure remains unchanged. This is the perfect solution if you want minimal outlay and disruption.
Winchester is a historic city in Hampshire one hour from London. Winchester has one of Britain's most amazing cathedral. It was voted by Halifax bank as one of UK's best places to live. Winchester was voted for best quality of life in terms of average earnings, health, happiness and low crime.
Winchester dates back to the Iron age, the Romans built there regional capital here, followed by William the conqueror, who built palaces and castles here.
Jane Austin is buried here and John Keats lived here for a short time.
These days Winchester is simply a great place to live and work. It has great shops with a great independent portfolio of traders in amongst the national chains. Hambledon square is the main shopping area.
Winchester foodie scene is thriving, with a range of excellent restaurants. Rick Steins first restaurant outside of London was in Winchester.
Winchester college is a renowned school, being of England's oldest public school.
House Prices in Winchester
Winchester is an expensive place to live with average prices being £555,000. Flats are around £220,000 and desirable semi detached and detached can be ranging from £800,00 up to £2,000,000.
With the price of property so high loft conversions are an effective way to add additional room to your home.
Touchstone Lofts in Winchester
Touchstone lofts are experts in loft conversions and have been converting lofts for over 25 years. We can take care of all drawings and planning permissions, if required. Most loft conversions are "Permitted developments", that is- no planning permission is required.
With our in house planning team, our own loft teams, electricians, plumbers etc, we can take care of whole process for you.
Specialists in home extensions
Are you considering extending your property, look no further, whether you are looking for a ground floor rear extension, side return extensions or even a double storey extensions, our 30+ years' experience in the property conversion business with service you well, take a look at our extension options here.