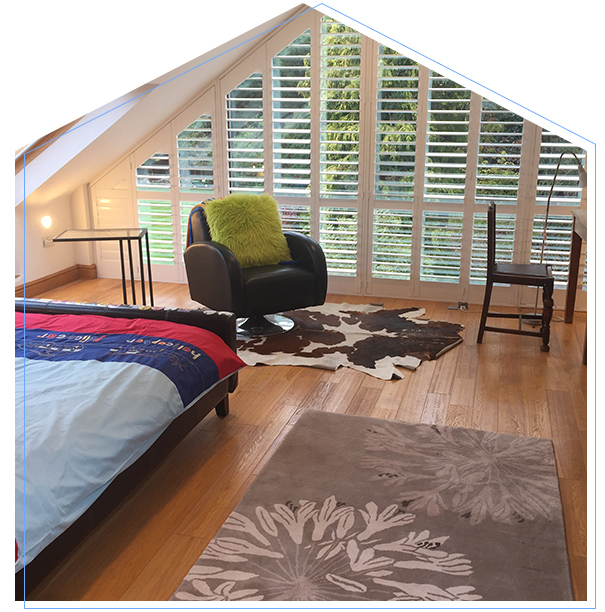 Using our skills and expertise, we can often find solutions to convert lofts where there is very little headroom available. It's important that the conversion still complies with building regulations, and that you have a practical, usable space at the end of the process. This is why you need to work with a loft conversion company like us – we are experts in our field and can find innovative ways to maximise your loft space.
Want to know more about low pitch roof loft conversions? Contact our team to discuss your options and find out how we can help you.
Call 0800 881 8194
Low pitch roof loft conversions – what solutions can we offer?
We focus on offering solutions that are as simple as possible, with minimal building work and the most minor structural alterations. This keeps the cost down and shortens the length of the build, making low pitch roof loft conversions available to most homeowners.
If you need a more drastic solution, there's the option to raise the ridge or lower the existing ceilings. However, these require major works and we will always try our very best to offer other solutions first. In the vast majority of cases, we can find a way to make your loft conversion work. And for many types of conversion, you won't even require planning permission.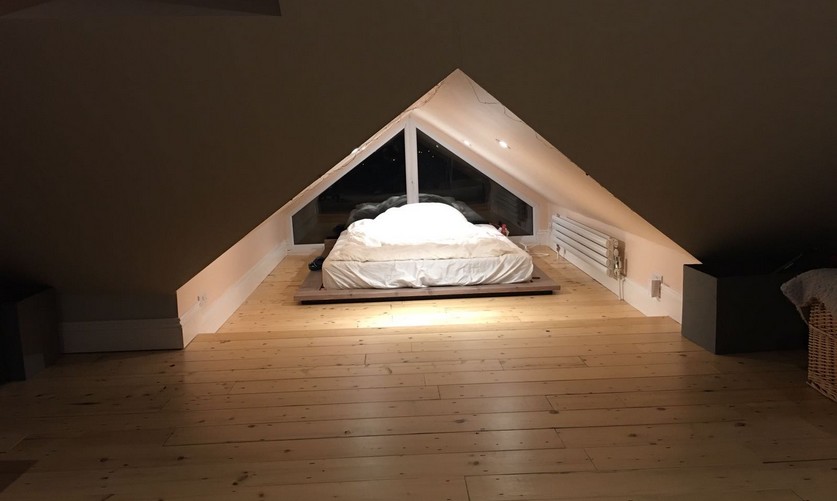 How much does a low pitch roof loft conversion cost?
How long will it take to build?
Prices for simple loft conversions start from around £24,000. A low pitch roof loft conversion may cost more, depending on the structural alterations that are needed.
Talk to our team and find out exactly what's possible with your loft. We offer free design appointments, worth £600 – they're the perfect way to talk to a qualified surveyor, who will visit your property, assess your space and draw up architectural designs. This appointment doesn't mean you have any obligation to go ahead with a conversion, so you've got nothing to lose. We use facts, not sales techniques.
Book your FREE* architectural design appointment. *Visit fees for low pitched loft conversions start from £250 plus VAT.
What kinds of loft conversion can we build with a low pitch?
These are the main types of loft conversions available to you if you have a low roof pitch:
a dormer-box structure is added to the roof, where the walls are at a 90° angle to the floor. This can be a great way to add headroom.
the hip of a sloping roof is turned into a gable end and the ridge is extended, creating space for a loft conversion.
Rooflight or Velux loft conversions
there's no need for extensive building work. Rooflight or Velux loft conversions use the space you have.
trussed roofs that are supported with wooden beams can still be converted. You just need a specialist loft conversion company like us.
L-shaped dormer loft conversions
an L-shaped loft conversion uses two dormers, which are joined together to form the distinctive L shape.
Mansard dormer loft conversions
mansard dormer loft conversions have a 72° wall, making them feel more like an additional storey than a loft room.
The type of loft conversion we can complete will depend entirely on your roof and your loft. Our surveyor will be able to give you further details and let you know about all the possible options.
See some of the options that can help you personalise your loft space:
Low pitch roof loft conversion
– before and after
BEFORE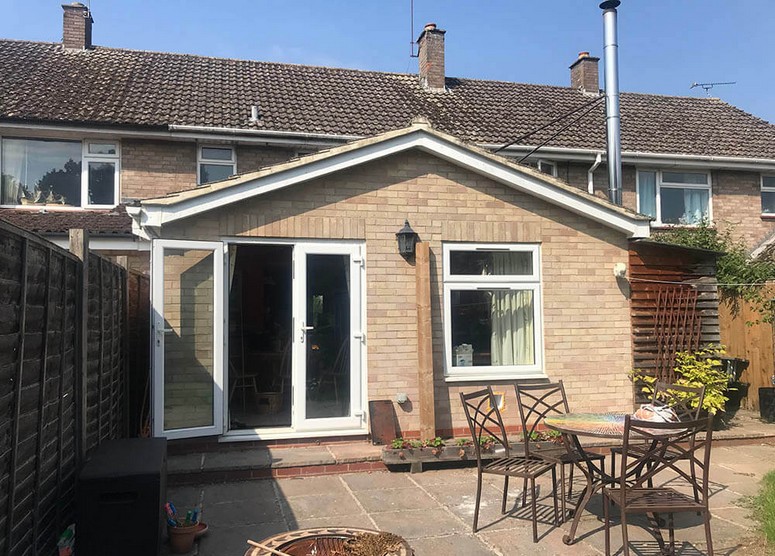 AFTER

Low pitched roof loft conversion on a semi-detached house.