ARCHITECTURAL DESIGN AND PLANNING
Touchstone Lofts is a design and build company, meaning we can take care of your whole project from beginning to end. This makes it simpler for you – and as we're so specialised in what we do, we can offer you expert advice and will ensure your loft conversion is perfectly designed around your requirements.
We take care of the whole process from beginning to end. It's simpler for you as you have one point of contact – you don't have to liaise with or source multiple contractors. We can do it all.
Find out how we can help you design and plan your loft conversion.
Talk to us on 0800 881 8194
Creating your dream home –taking care of the whole process
As a design and build loft conversion company, we can take care of the whole process for you. This includes:
Carrying out a free survey and consultation, listening carefully to your wishes
Producing a full architectural design, so you can start imagining your beautiful new loft space
Gaining a letter of lawful development if you don't need planning permission
Taking care of the process if planning permission is required – this normally takes around 8-12 weeks
You won't have to find multiple contractors and skilled specialists. You'll have one single point of contact throughout, meaning we get to know you, your requirements, and what you really need from your loft conversion.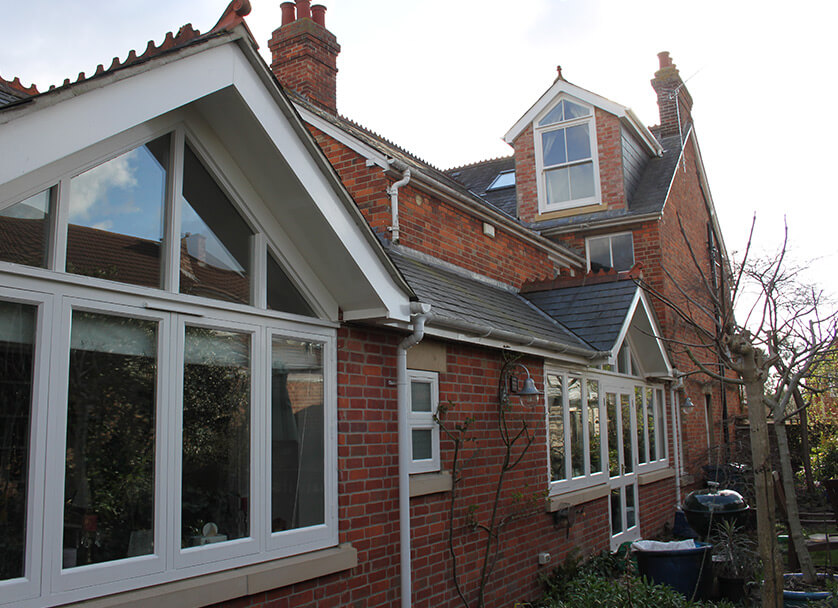 Free architectural designs
– worth £600
We've worked in the loft conversion industry for more than 30 years and in this time, we find that our clients always want to know exactly what is possible with their particular loft space. The only way we can answer their questions is to carry out a survey and produce a design, so we offer this service for free. It's the perfect way for you to kickstart the process, find out all the options, and explore the possibilities with an expert loft conversion company.
Our architectural designs are carried out by a fully qualified surveyor, who can bring all their knowledge and expertise to the table. This process works for us: giving tailored, personal advice shows we're trustworthy and experienced from the start. And it works for you too: you'll know exactly what we can achieve with your loft and will be able to make an informed decision. As skilled architectural designers, we find innovative solutions and make recommendations you didn't even know were possible, thinking outside the box and giving you more options.
Take advantage of your free design appointment with a qualified surveyor.
Planning permission without the stress
Our clients often wonder whether they will need planning permission for their loft conversions. The most common answer is no – but it's not always that simple. In some cases, you may find that you need planning permission. These are the two most common reasons:
You are planning a large loft conversion that exceeds the volume allowed under permitted development rules (40m³ for a terraced property and 50m³ for a detached or semi-detached property).
Your property is in a conservation area. If this is the case, you will need to meet specific regulations. We can advise you further depending on your individual circumstances.
In most cases, loft conversions don't require planning permission, making the design and build process fast and efficient.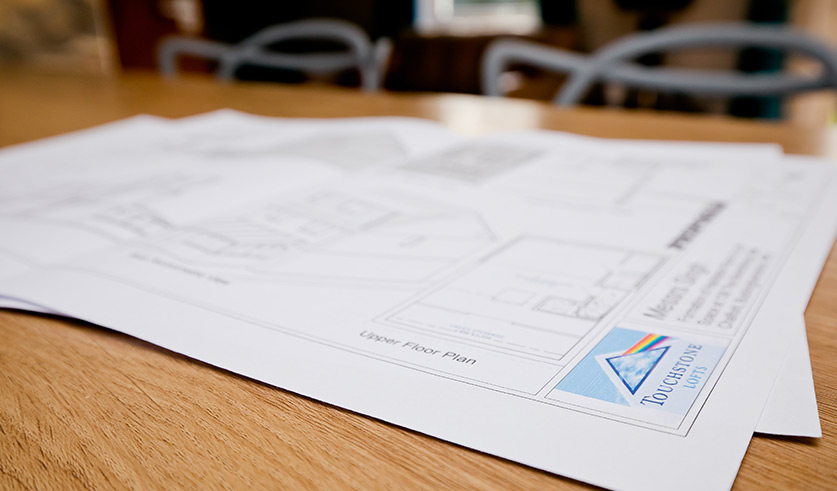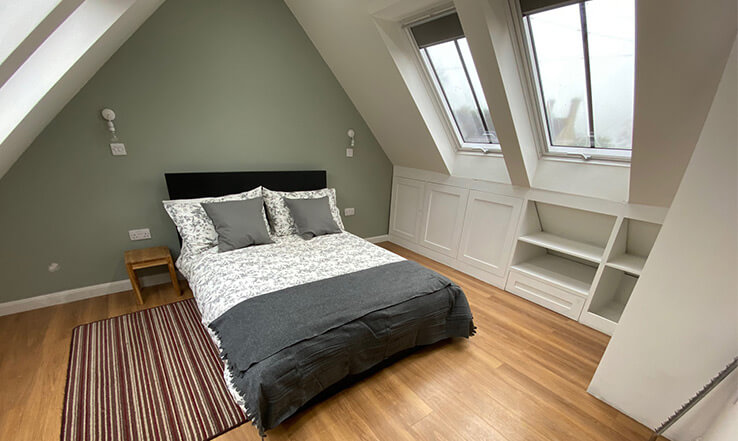 98% of plans approved first time
We can take care of the planning process for you – we regularly work with planning departments. In fact, we already have experience dealing with over 30 different planning departments in England. We know the process, we know what's required and we know what is likely to be approved. This is why we have such a strong track record, with 98% of our plans getting the go-ahead first time.
Even if you don't require planning permission and can complete your loft conversion under permitted development rights, you will still need a letter of lawful development. We can apply for this on your behalf and ensure all paperwork is in place ready for your loft conversion to begin.
The benefits of using a specialist loft conversion design and build company
We would always advise our clients to use a specialist loft conversion company for both design and build. These are some of the key reasons why we fit the bill:
We're more specialised than architects 
We are loft conversion experts, meaning we have specialist knowledge of lofts and roof structures. Architects usually cover many bases – they can't rival our level of expertise. We've found solutions where many architects haven't and architects often use us for their loft conversion customers – we regularly get leads from architecture practices.
Everything is taken care of by us 
It's much simpler for you when you choose to work with a company that can do it all. We take care of all the architectural designs and plans, and then we complete the building work as well. By this stage, we know your plans inside out and can execute them perfectly.
We know planning regulation
We've worked with more than 30 planning departments in England and we know what is required to get plans approved. This allows us to create designs and plans that tick all the right boxes – 98% of our plans are approved first time.
We have the resources to offer you a free design
Our design service is carried out by a skilled surveyor and is worth £600 – but we're happy to set up these appointments for free. We're a well-resourced company, able to offer more to our clients without pushing up the prices.
We don't like saying no
We find solutions where other loft conversion companies can only find problems. This is thanks to our many years of experience and our thorough knowledge of design and planning – we can work around restrictions to find options that are more likely to be approved.
Be inspired: your loft is full of surprises
See some of the options that can help you personalise your loft space: