Specialist loft conversion company in Wandsworth, Touchstone Lofts
Over 1,000 lofts converted since 1989
Get the most out of your Wandsworth home with a loft conversion. There are plenty of beautiful homes in the area, and we have carried out projects throughout Wandsworth. Knoll Rd SW18 is often a hive of activity for us, where we have completed loft conversions in its beautiful terraced homes. There's plenty of scope to convert lofts in Wandsworth – you might also spot us working close to Swanage Road, Santos Road and Melody Road, or towards the top end of the borough near South Thames College. And not to forget the beautiful areas surrounding the imposing Academy of Live & Recorded Arts – if you're lucky enough to live nearby, we can help you find the full potential in your home.
If you are a Wandsworth resident and you would like to free up more space by converting your loft, please call 0800 881 8194 – we would love to arrange a free design consultation for you.
Award-winning loft conversions in Wandsworth
We have been recognised for outstanding quality craftsmanship and excellent customer service by the Federation of Master Builders in their Master Builder of the Year Awards, Southern Region.
We are also finalists in the 'Best Loft Conversion' category in the 2020 Homebuilding & Renovating Awards.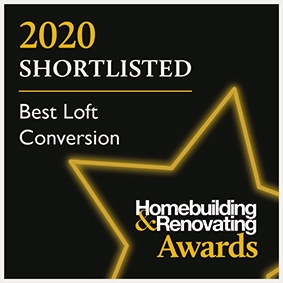 How can we transform your Wandsworth home?
We have over 30 years of experience transforming homes in and around Wandsworth and other London boroughs. Customers love working with us because of our attention to detail. We begin a project by:
Sitting down with you to plan your loft conversion
Drawing up plans and creating a design, helping you envision the end result
Making sure you are 100% happy before we go ahead
We can help and advise on any aspect of the project, whether you want to know if you can have an en suite in your dormer, or you need solutions for more natural light in your mansard conversion.
Want to know more?
Find out everything you need to know about a loft conversion in Wandsworth. Call us on 0800 881 8194 or send us a message and we'll reply ASAP.
Transform your home with a stunning loft conversion in Wandsworth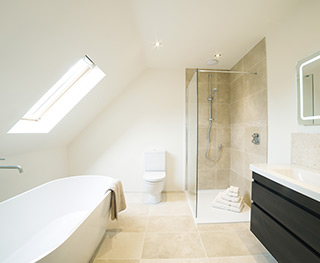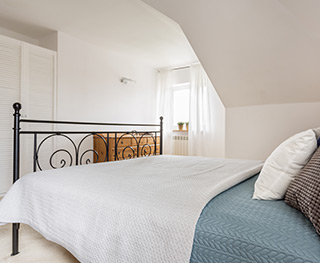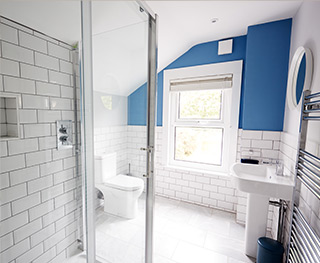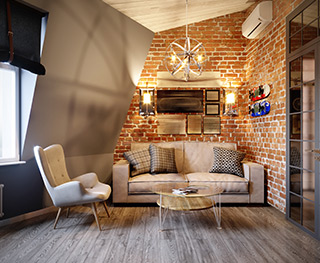 Reasons to convert your loft in Wandsworth

More space.
Ensure you make the most of all the space your Wandsworth home can offer. Perhaps you've downsized and would love a little extra space? Or maybe you have a growing family? Lofts can be turned into an integral part of your home, offering more than a space to store boxes. Make your loft more valuable.

A higher value home.
Did you know that a loft conversion can increase the value of your Wandsworth property? It's the perfect long-term project, giving you more space now while you also consider the future. You could increase the value of your home by around 20%, just by converting the loft space.

Value for money.
It's expensive to move house and there are many fees you have to pay – stamp duty can be prohibitive in some areas of Wandsworth. A loft conversion can help you improve your way of life without needing to move. Stay in the area you love, whilst giving yourself some more space to live.

No need to move.
You see, there are so many possibilities when you convert your loft space in Wandsworth. It could be a bathroom, a home office, a cinema, a guest bedroom… or a better bedroom for you. It's your home, after all! Take full advantage of the space and enjoy your property more.
How can we help with loft conversions in Wandsworth?
We are loft conversion in Wandsworth experts, here to help you through the whole process. Our customers find it reassuring working with us, as we take care of everything in house, including planning, designs and building work. Our team can take care of the plumbing, electrics and heating too, completing them to our high standards across the board – this saves you work, as you won't have to find individual contractors. We fully manage your project to keep it moving quickly, meeting the deadlines we set and answering any questions you have throughout.
Storage inspiration for your loft conversion in Wandsworth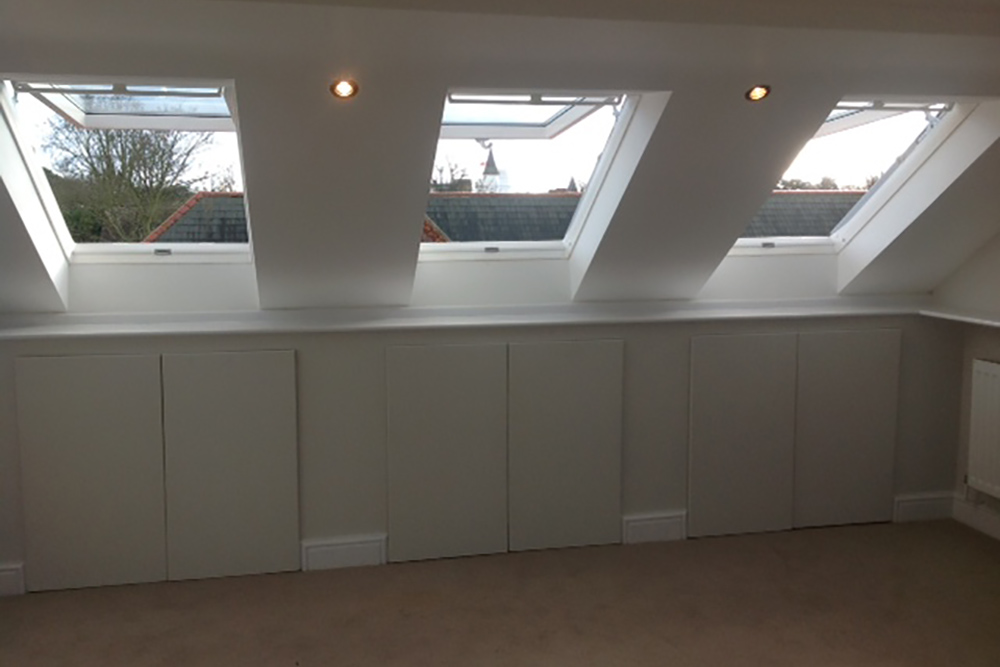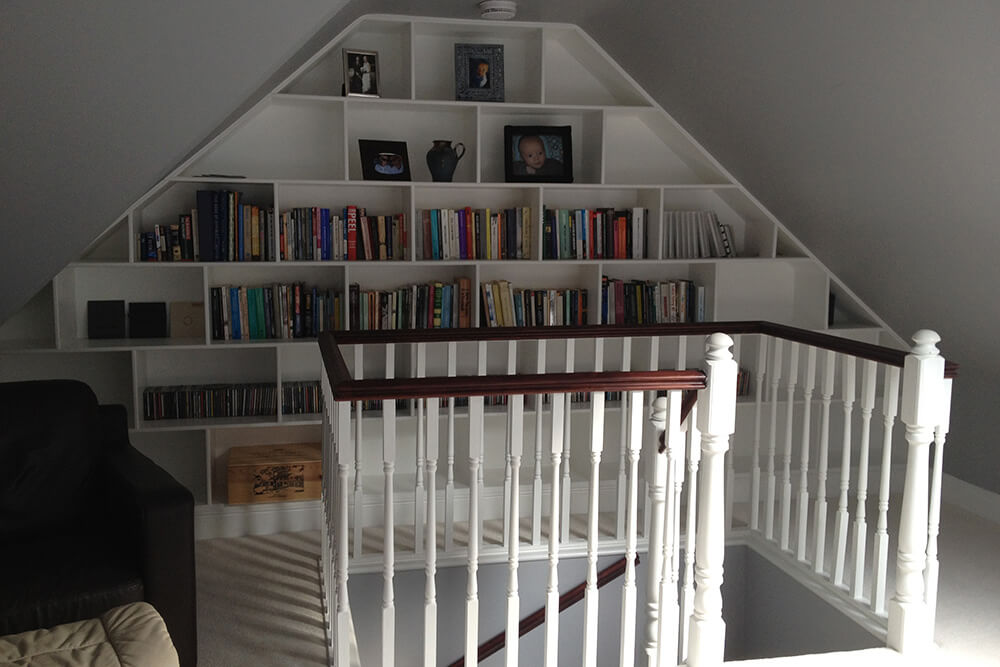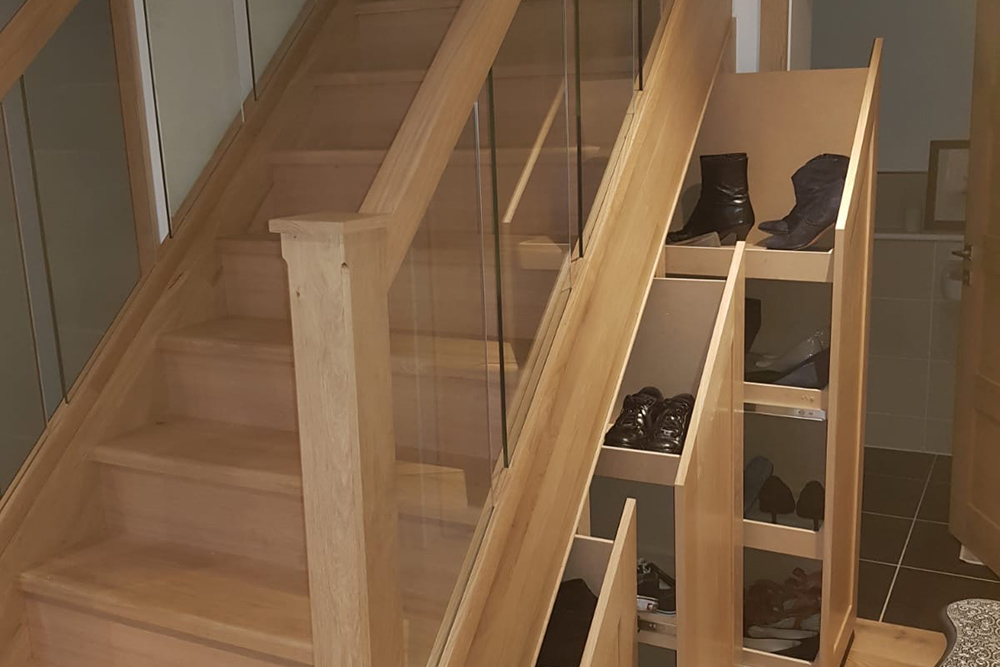 Free quote and design!
We offer free consultations, including a no obligation loft conversion design valued at £600.
Get in touch with us and let's work towards your perfect loft conversion together. Call 0800 881 8194 or send us a message.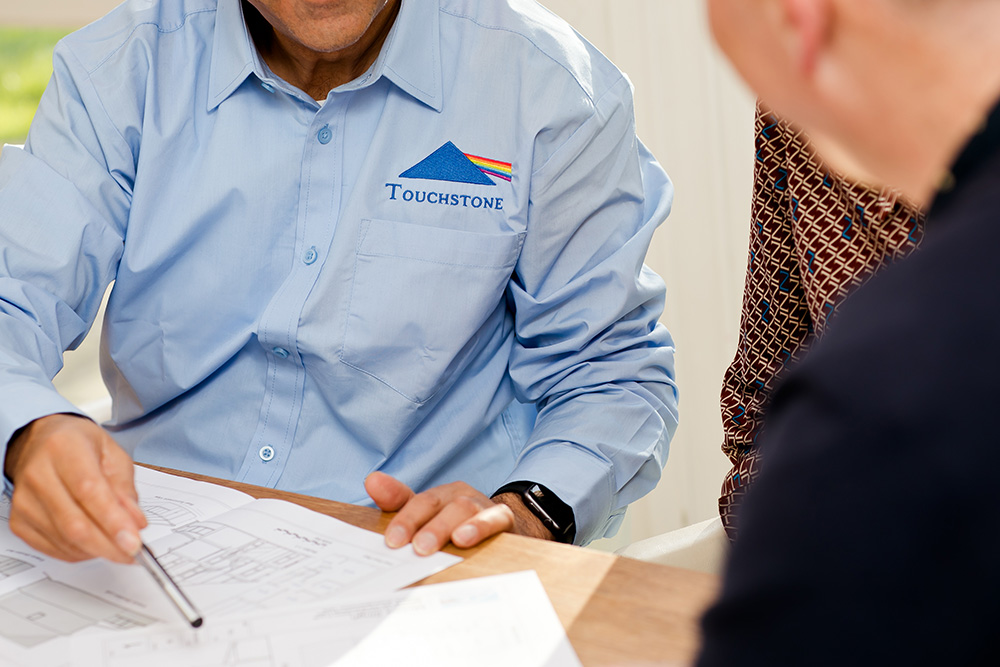 Don't let a low pitch roof in Wandsworth put you off
A low pitch roof might be a problem for some loft conversion companies, but we have solutions. Our expertise has seen us convert roofs with an initial ridge height of just 2m! Your new loft conversion in Wandsworth will be fully compliant with all relevant building regulations and we have options that don't involve raising the ridge height or lowering the floor. A surveyor will carry out your initial consultation and will inform you of all available solutions for your loft.
Arrange a free quote and design consultation by calling 0800 881 8194. Claim your free, no-obligation design worth £600!
Why choose Touchstone Lofts to work on your Wandsworth home?
Over 30 years of experience
You can rely on our experience 100%. We've helped homeowners in the most challenging situations, including obtaining planning permission and designing around low roof spaces.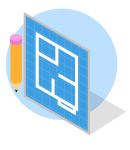 Full project management included
It's important your project lives up to our high expectations. We will take every step to make sure we transform your Wandsworth home and make it beautiful, and we will put an efficient process in place.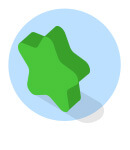 Loft conversion knowledge
We have a 98% success rate with planning permission, overcoming obstacles and preventing complications. We can take care of Party Wall Agreements and make sure your Wandsworth loft is compliant with building regulations.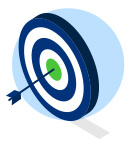 Design expertise
We focus on the design of your loft conversion, getting it right from the start. Whilst we make sure your loft conversion in Wandsworth is perfect inside, we also focus on the outside, making sure it blends in with your existing building.
Explore our show home
We have a show house for you to explore, showcasing the different kinds of loft conversion we can carry out. Explore 2,000 square feet of displays, including different room types and various kinds of window. To enquire, call 0800 881 8194.
How long does a loft conversion in Wandsworth take?
Depending on the size and type, most loft conversions in Wandsworth take around 12 weeks.
Will I need to move out during the project?
No – it's safe to carry on living inside your Wandsworth property. We work from the scaffolding before the stairs go in. Any disruption you experience will mainly come from noise.
Where will you place our new staircase?
We will be able to fit your staircase around your existing layout and will find an option to suit you. If possible, we will try to fit your new staircase over the existing staircase so that it fits seamlessly within your property.
Do I need planning permission for a loft conversion in Wandsworth?
This depends on your location and type of property – all flats require planning, but if you live in a house that isn't in a designated area, then permitted development is usually used and no planning is required. There are many other factors to take into account and one of our surveyors can advise further.
How much does a loft conversion in Wandsworth cost?
Most cost between £30,000 and £50,000. This depends on the size and type – bigger and more complicated jobs take longer and therefore will cost more. See pricing information for further details.
What is a party wall agreement and do I need one for a loft conversion?
A party wall agreement (PWA) is required if you have a semi-detached or a terraced property and you are working within or near your neighbour's boundary. We can advise when the surveyor visits.
Does a loft conversion in Wandsworth add value to a home?
Yes – it will add from 20% to 30% upwards depending on the size, design and type.
How much head height do you need for a loft conversion in Wandsworth?
If you have a clear head height of 2m then a loft conversion in Wandsworth may be possible. Our surveyor will need to assess this to confirm.

What's possible with your loft conversion in Wandsworth?
These are some of the build possibilities you might want to consider for your loft conversion in Wandsworth:
What can be achieved with a dormer loft conversion in Wandsworth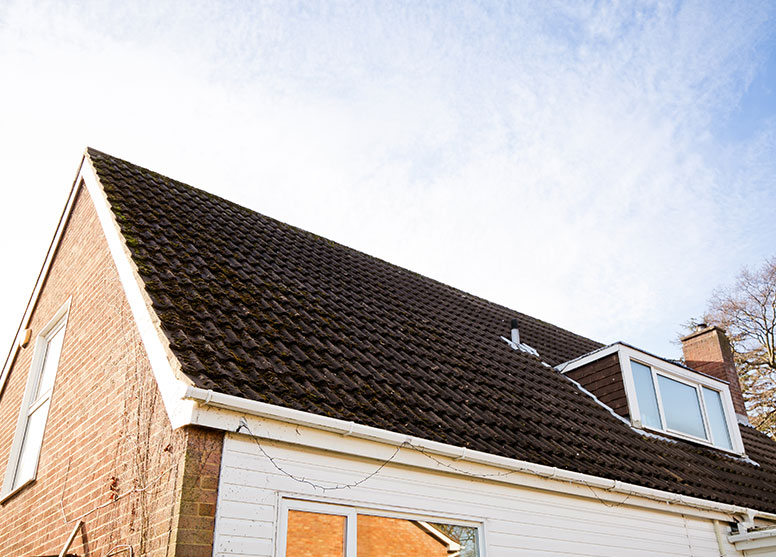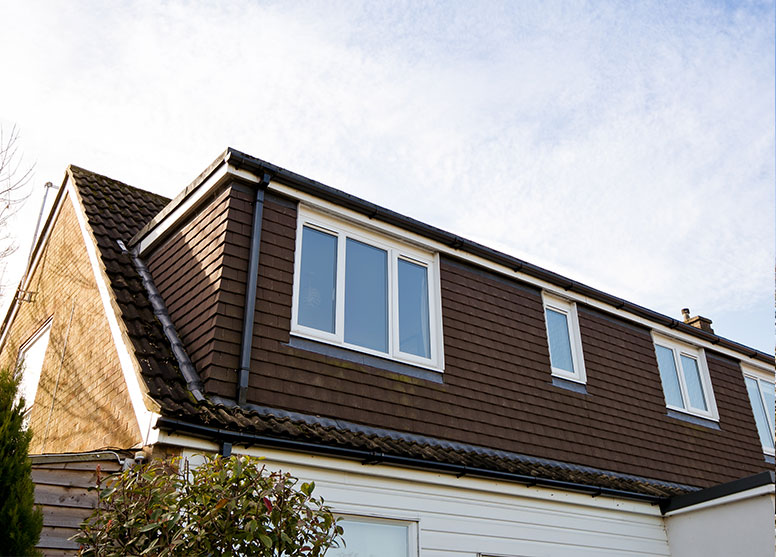 Case study Loft conversion in Wandsworth
The opportunity to create more space
Knoll Road has great loft spaces.  The client wanted a large bedroom with spacious en-suite.
The brief at the initial meeting was to create a high quality loft conversion with large dormer window, and a Juliette Balcony with privacy frosted glass.
How we can achieve a conversion like this for your home
We were delighted to be instructed on our second loft conversion within a month in Wandsworth, this time on Knoll Road.
The client required party wall agreements for both neighbours which we assisted with.
The scaffold was erected on the front and rear elevation.  All works were done from the outside and the client did not need to move out of the property while the loft works were ongoing.
The initial works were fitting the steels and the floor construction.
Once these were completed the dormer was built and made watertight. Natural slates were fitted to the face and cheeks.
Insulation used was Rockwool for heat retention and sound insulation. Recticel and Ecotherm Polyisocyanurate (or PIR) insulation was used for heat retention.  These insulation types also protect the loft conversion from heating up in the summer.
A common complaint from loft conversion homeowners is the excessive heat in lofts.  These are common in lofts where the incorrect insulation has been used.
A building regulation officer oversees the whole project, from the plans initially produced by the structural engineer to three visits during the loft conversion process.
A qualified electrician and plumber did all the first fixing followed by the fitting of Gyproc plasterboards by the plastering team.
The plumbing second fix took a week as fitted furniture was scheduled to be built and fitted.  Following this, the electrician returned and fitted lights, socket and an extractor to the en-suite. The whole property was fitted with a smoke detection system to comply with building regulations.
Finally, the carpenter returned for the second fix which included skirting and architraves, hanging doors, fitting the floor, storage and all the snagging.  We also covered the decoration for the client.
The final loft conversion was to a very high quality with a fresh and bright feel.
Specialists in home extensions
Are you considering extending your property, look no further, whether you are looking for a ground floor rear extension, side return extensions or even a double storey extensions, our 30+ years' experience in the property conversion business with service you well, take a look at our extension options here.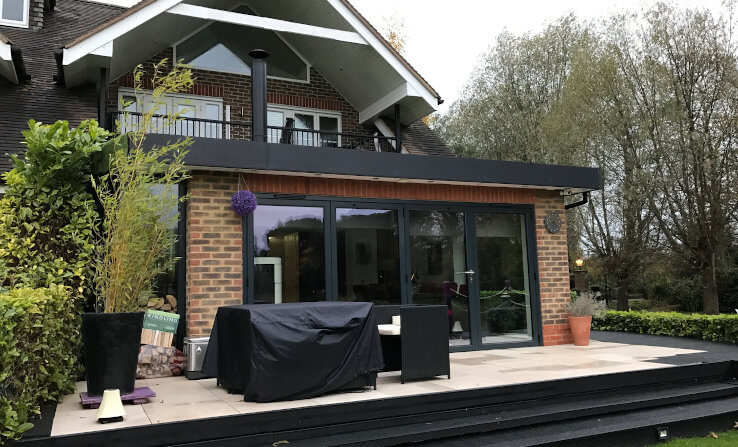 Looking to transform your loft?
Call us on 0800 881 8194 to arrange your free quote and design consultation.