Specialist loft conversion company in Enfield, Touchstone Lofts
Over 1,000 lofts converted since 1989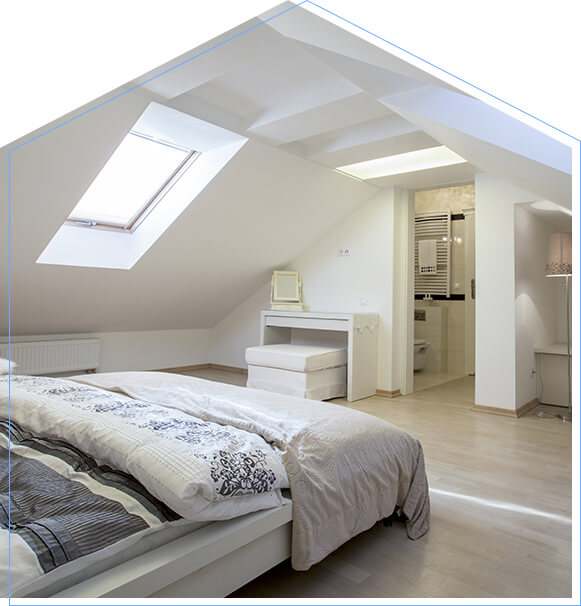 We are specialists in loft conversions, working all over the Enfield area to help homeowners maximise their space. If you live near Parsonage Lane, there's a good chance you'll have seen us in the area, working on loft conversions in semi-detached homes. We've also completed recent projects on Halifax Road and Tenniswood Road, where the homeowners were so grateful to our team, they made us sausage sandwiches every day! Luckily we could walk them off with a lunchtime stroll around the garden at Capel Manor College…
We set our standards high and we know our loft conversions add real value to properties. We even reckon we could design and build a loft conversion fit for Forty Hall… If you'd like to arrange a free quote for your loft conversion project in Enfield, please don't hesitate to get in touch. Call 0800 881 8194 or email [email protected] and speak to one of our experienced surveyors.
Award-winning loft conversions
We have been recognised for outstanding quality craftsmanship and excellent customer service by the Federation of Master Builders in their Master Builder of the Year Awards, Southern Region.
We are also finalists in the 'Best Loft Conversion' category in the 2020 Homebuilding & Renovating Awards.
How will a loft conversion help improve your Enfield home?

Add more space
Lofts have so much value – they're more than just a space to store boxes. Convert your loft and make the most of the space you already have.

No need to move
Remain in the area of Enfield that you love – a loft conversion can give you more space, so you don't have to move. It's far cheaper than all the moving fees.

Increase your home's value
If you do decide to sell in future, your loft conversion can work to your advantage. The average loft conversion can increase a property's price by 20%.

Make your home a space to suit you
Your loft space can work around you and your lifestyle. Whether you need an additional guest bedroom, a study, or you fancy a new bedroom for yourself, we can help.
What are your options?
Every loft is different and will come with its own limitations and possibilities. To find out your options, get a free design from our surveyors, usually valued at £600. Call 0800 881 8194, email [email protected] or fill in our form to take advantage of this amazing offer.
How can we improve and enhance your loft space?
For starters, we've got more than 30 years of experience in loft conversions. There are very few situations we won't have come across during our time in the industry, so if you want a company with the skills and expertise needed to convert your loft, you've come to the right place. We can offer you advice and support, and we will create unique designs for all loft conversions, making sure they're exactly what residents want and need. You'll love your conversion from Touchstone Lofts.
Transform your home with a stunning loft conversion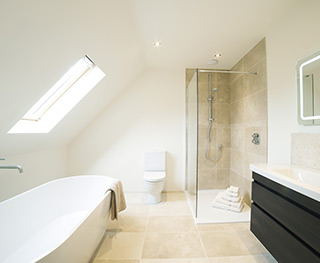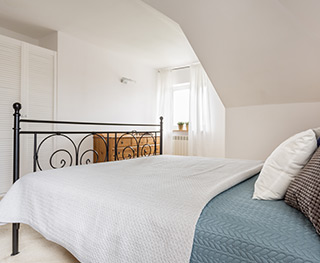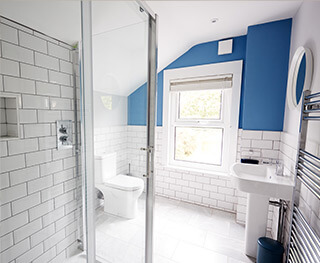 Considering a loft conversion in Enfield? This is what you should do
Contact us! We'll set up an initial appointment and arrange a design free of charge. We normally charge £600 for this service, as an experienced surveyor comes to your home, but we are currently waiving these charges.
Call us on 0800 881 8194 or email [email protected] to arrange your free appointment.
This is what we will discuss:
The condition of your roof and how much work might be needed
The different types of loft conversion you can have
Permitted development and planning permission
Electrics, heating systems and plumbing
Any alterations needed to accommodate your loft conversion
How you'd like to use the room, plus built in storage you may need
You're invited to visit our show house
See examples of loft conversions in person at our show house. You can look at the various types of conversion available and get some inspiration for your own project. See storage examples, windows, Velux skylights, different layouts, and more. Please book an appointment beforehand so we can make sure a member of staff is available – call 0800 881 8194 or email [email protected].
Bespoke storage solutions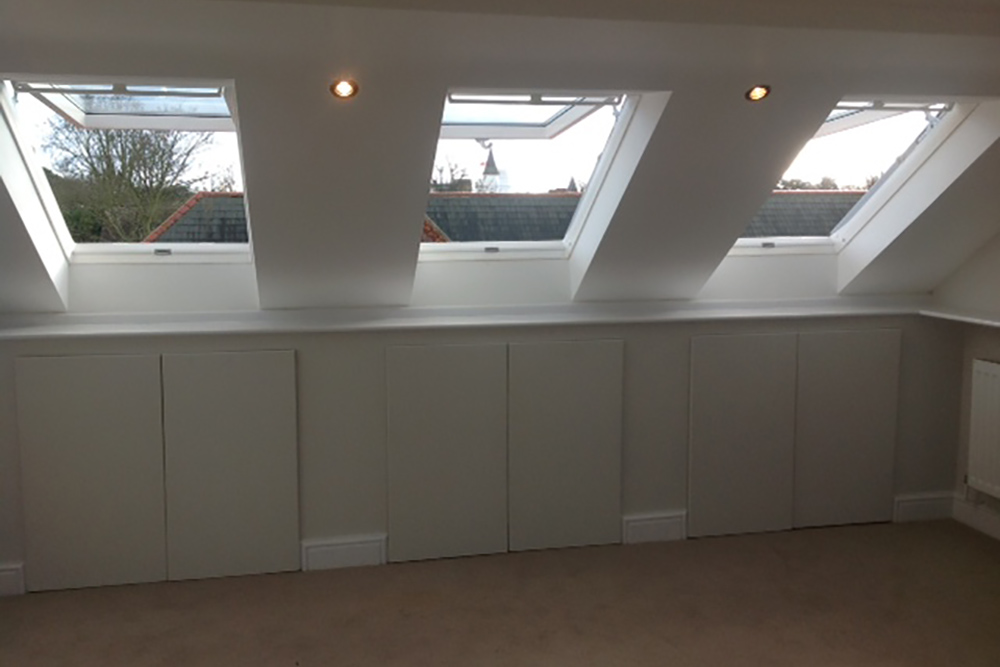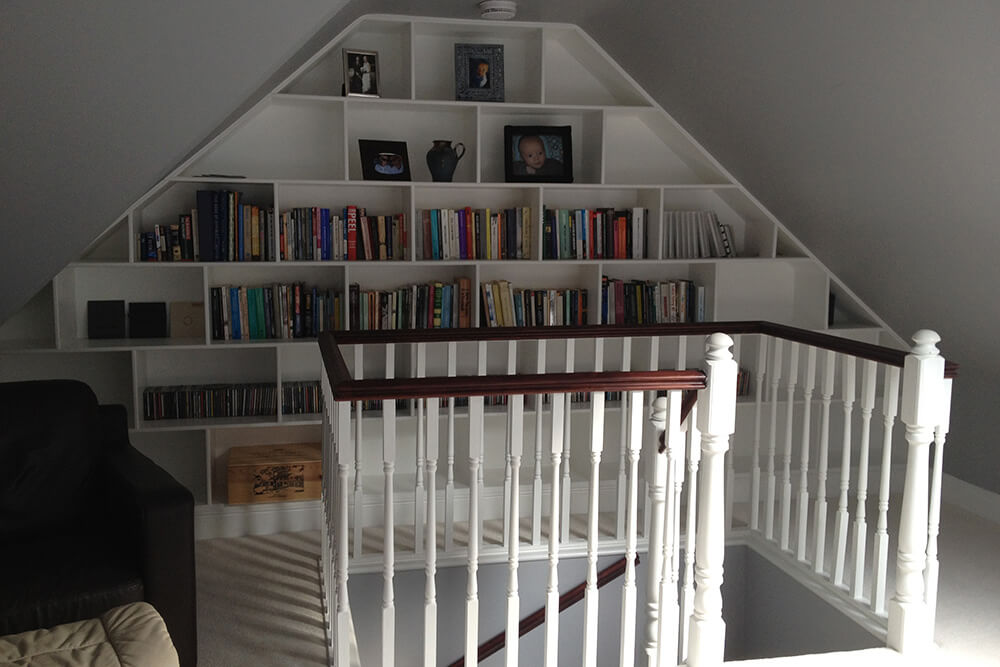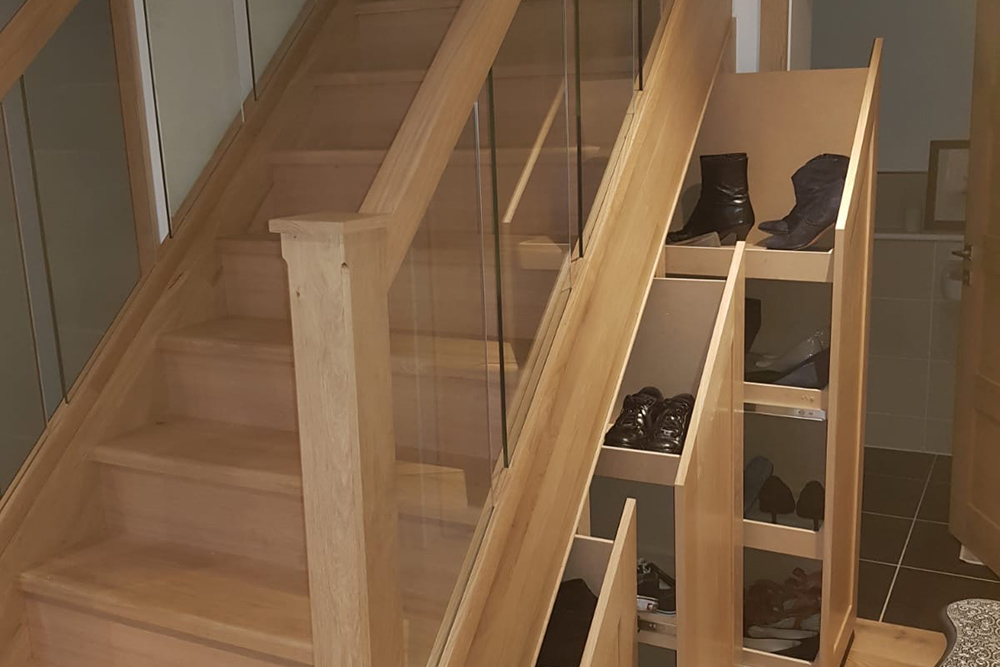 Start the process
Arrange a free design consultation worth £600 – get in touch now to secure yours. Call us on 0800 881 8194, email [email protected], or get in touch via our contact form.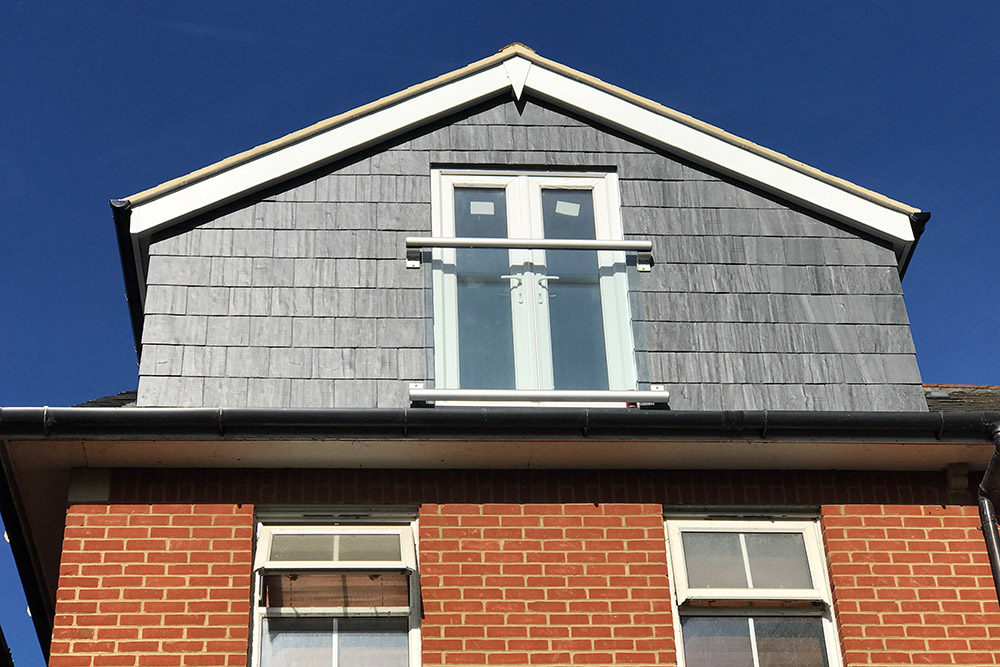 The perfect loft conversions for everyone
We design loft conversions around everyone, including your neighbours. It's important they're happy, as complaints could hold up the project, or even call it off. We make sure we don't fundamentally alter the appearance of the property, using roof tiles and brickwork that blends in. Our designers consider how your loft conversion will fit in with your neighbour's property and whether it will be overlooked at all so we can take everything into account and design a considerate, sympathetic structure.
If you'd like us to design a loft conversion for your home in Enfield, call us on 0800 881 8194 or email [email protected].
Why choose Touchstone lofts?
More than 30 years' experience – there's little we haven't come across
Planning expertise – we have a 98% success rate
Able to accommodate awkward spaces
Can work with low roof pitches and ridge heights
Full project management – no stress for you
Expert designers – we put you first
We have all the knowledge and expertise in house to make sure your loft conversion is a complete success.
With our years of expertise, few other loft conversion companies in Enfield could rival our service.
How long does a loft conversion take?
Depending on the size and type, most loft conversions take around 12 weeks.
Will I need to move out during the project?
No – it's safe to carry on living inside the property. We work from the scaffolding before the stairs go in. Any disruption you experience will mainly come from noise.
Where will you place our new staircase?
We will be able to fit your staircase around your existing layout and will find an option to suit you. If possible, we will try to fit your new staircase over the existing staircase so that it fits seamlessly within your property.
Do I need planning permission for a loft conversion?
This depends on your location and type of property – all flats require planning, but if you live in a house that isn't in a designated area, then permitted development is usually used and no planning is required. There are many other factors to take into account and one of our surveyors can advise further.
How much does a loft conversion cost?
Most cost between £30,000 and £50,000. This depends on the size and type – bigger and more complicated jobs take longer and therefore will cost more. See pricing information for further details.
What is a party wall agreement and do I need one for a loft conversion?
A party wall agreement (PWA) is required if you have a semi-detached or a terraced property and you are working within or near your neighbour's boundary. We can advise when the surveyor visits.
Does a loft conversion add value to a home?
Yes – it will add from 20% to 30% upwards depending on the size, design and type.
How much head height do you need for a loft conversion?
If you have a clear head height of 2m then a loft conversion may be possible. Our surveyor will need to assess this to confirm.

What's possible with your loft conversion?
These are some of the build possibilities you might want to consider for your loft conversion:
What can be achieved with a dormer loft conversion