Specialist loft conversion company in Sevenoaks, Touchstone Lofts
Over 1,000 lofts converted since 1989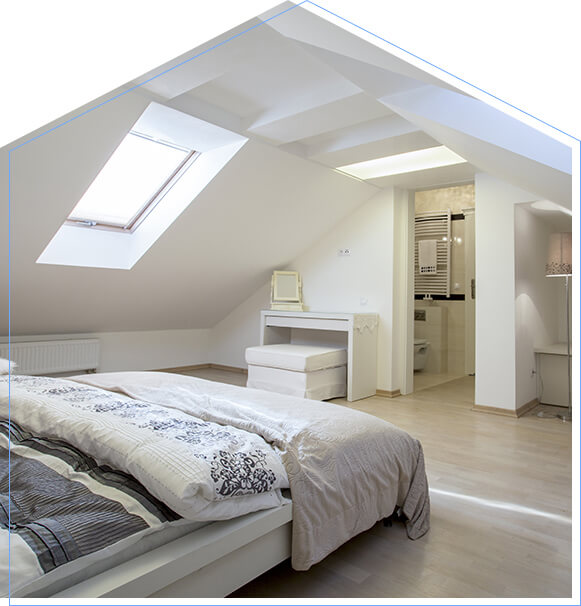 Enhance your Sevenoaks home and create additional space with a bespoke loft conversion custom designed and built to compliment your property and exceed your expectations. Our experienced team have successfully delivered projects throughout Sevenoaks from the Stag Theatre right down to Bradbourne lakes. We have worked extensively across the Sevenoaks area with our work being found in many of the local roads such as Brittains Lane, Granville Road and Vine Avenue. The wide variety of properties we have transformed has allowed us to gain a valuable insight into the diversity of local architectural styles and construction methods.
If you live in Sevenoaks and you're interested in converting your loft, call us on 0800 881 8194 to arrange a free quote and design consultation. We are loft conversion specialists who can help your property achieve its full potential.
How can we transform your Sevenoaks home?
We are an award winning and accredited specialist loft conversion company who were established in 1989 and have been delivering bespoke loft conversions ever since. Our work ranges from straightforward terrace properties to more complex projects that require up to 12 months of design and planning to deliver.
Our bespoke design and build process is tailored to your individual needs with every project being unique and all delivered with a close eye for detail.
Want to find
out more?
If you're interested in a loft conversion in Sevenoaks, get in touch and ask us any questions – we're always happy to help.
Call 0800 881 8194 or send us a message.
Transform your home with a stunning loft conversion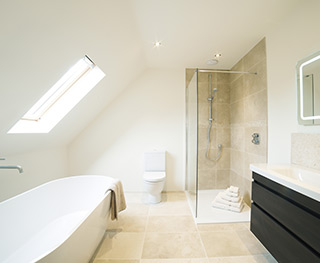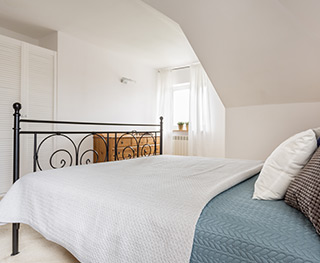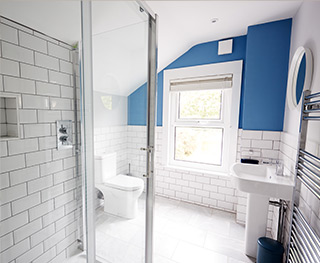 Why should you convert your loft?

Maximise your space
Enhance your home without increasing your footprint. By using the existing space in your home, you can expand the size of your living area without losing that valuable garden space. With our assistance and careful planning, we will work with you to create sleek storage spaces or perhaps add an extra bathroom, a games room or a bedroom to your property.

Add value to your home
Whether you are considering a relocation in the near future, or planning to stay in your home for the long run, converting your loft space can increase the value of your home by approximately 30%, no matter when you decide to sell, enabling you to invest in the future of your family and home life. As well as the financial benefit, a loft conversion will also add that all important curb appeal and become a selling point for potential buyers, with the extra living space and no loss of outdoor space.

Cost-effective upgrade
When looking at your options of a larger living space, costs will always play a big part in your decision. With a loft conversion, you will have no need to worry about the wasted costs of moving to a new area. With only a small level of noise, dust and disruption in your home, you are also able to continue living in the property while the work is being carried out, so there's no need to rent elsewhere to allow any space or time for us to complete the job.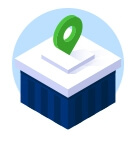 Stick with what's familiar
By extending into the loft, you are able to create the new living space you are looking for while staying in the area that you love. By not having to relocate and search for new jobs or schools for the family, the process of expanding the size of your home will be an easier transition for everyone. And, by adding a much-loved Juliet balcony to your loft space, you will be able to enjoy the spectacularly green views of Sevenoaks as you have never seen them before, all from the comfort of your own home.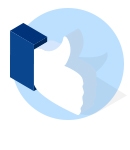 Get it right first time
It's easy to choose the wrong design for your loft conversion, with steep staircases, awkward corridors and boxy rooflines. We pride ourselves in understanding the best way to design in sympathy with your home, complimenting the existing architecture and making your loft conversion function as well as it looks.
How can we help?
You can be confident that our turn key service will cover every stage of the conversion process for you. From the planning and approval, to the electric, heating, and plumbing work, right up to the full completion of the renovation. Throughout the entire process, we will work as a team, keeping your specific ideas and preferences in mind and ensuring that we meet your expectations. Our unparalleled customer care means that we will be on hand to assist with any queries you have or adjust any last-minute plans. We will use a sympathetic design approach to match the language of your home and ensure that the loft conversion matches the feel of the rest of the house.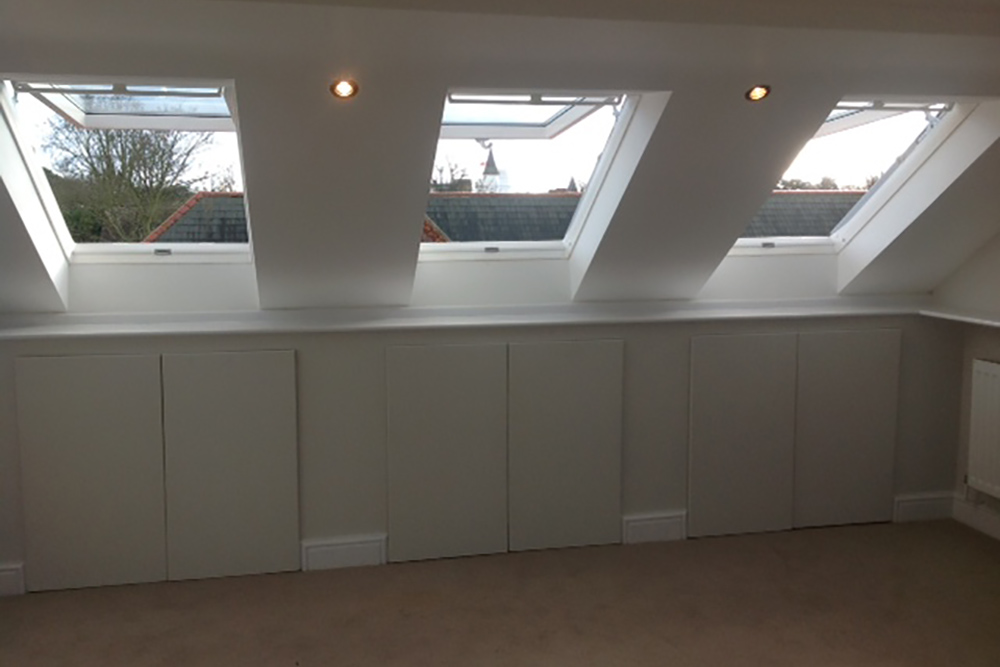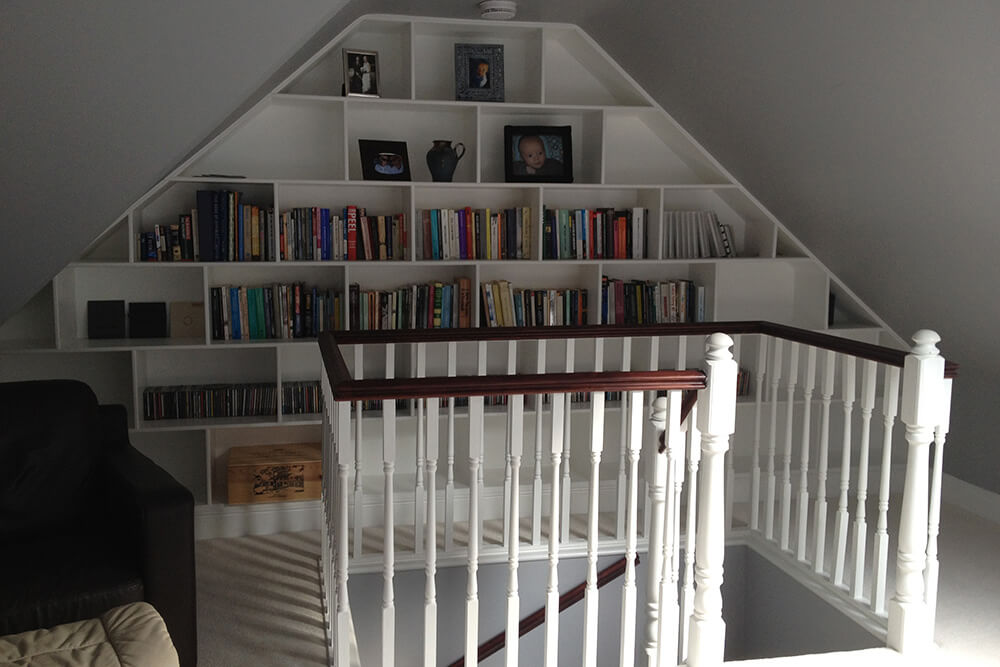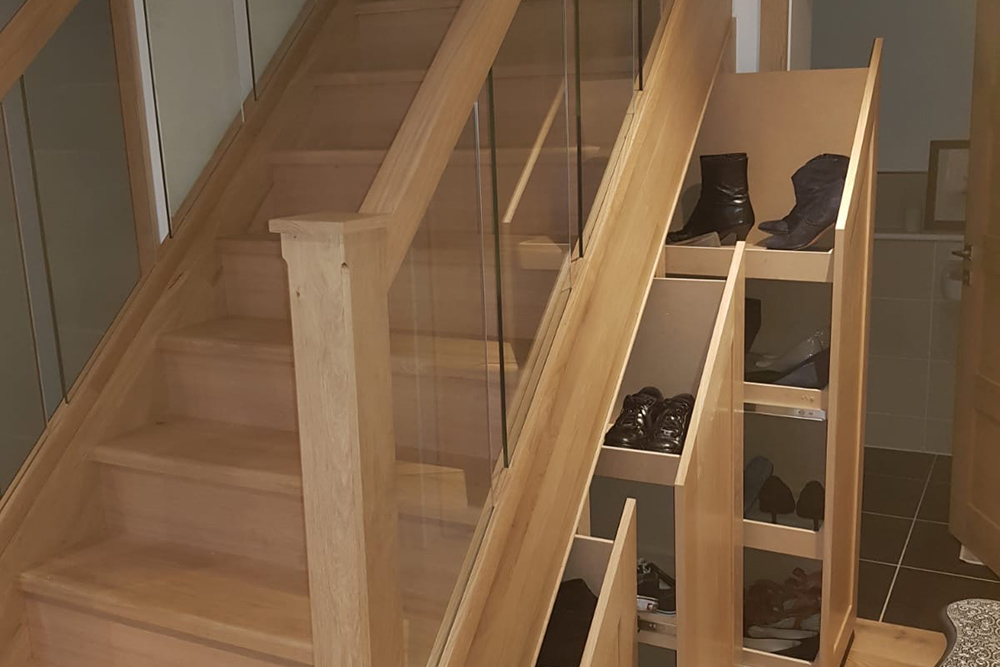 Arrange your free quote and design consultation
Call 0800 881 8194 to arrange your no obligation consultation to kick start your loft conversion and increase the space in your Sevenoaks home. This consultation will include a £600 design, free of charge.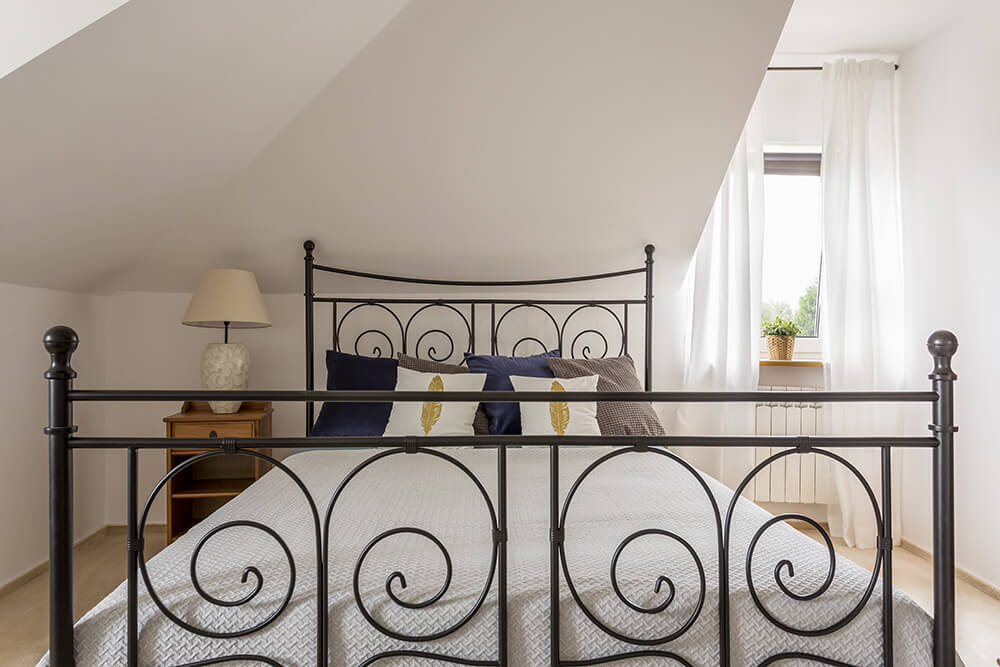 Worried about your low pitch roof? We have the answer
It is often the case that some homeowners find it impossible to comply with the building regulations set by their local council without causing major disruption to their home. We have a 98% success rate in gaining permission and approval for loft conversions without needing to change the dimensions of any other rooms in the house to accommodate the new space. On previous jobs, our level of knowledge has enabled us to create a living space in the loft where the ridge height of the roof was just 2m.
To see what we can do for your low pitch roof, arrange your free quote and design consultation by calling 0800 881 8194. Each consultation is carried out by an experienced surveyor and includes a free, no obligation design that would normally be valued at £500.
Why choose Touchstone Lofts to work on your home in Sevenoaks?
More than 30 years' experience
As award winning loft conversion specialists, we pride ourselves on being able to build your dream loft conversion. We work as a close-knit team, sharing our knowledge and using our skills to create successful projects for our clients, while always following the design specifications closely. With experience converting a wide variety of loft spaces into liveable areas, we are capable of handling projects that other companies may fall behind on. With 30 years of experience behind us, we are confident that we will be able to work with you to bring your loft conversion dreams and ideas to life.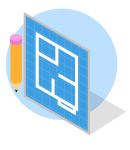 One stop service
Our aim is to make the conversion as easy for you as possible. We carry out all the work from start to finish in-house, so you won't need to worry about finding electricians, plumbers or any other trades. We only use high quality materials and finishes so we guarantee that our work will be completed to the highest standards. All our work also comes with a 10-year guarantee.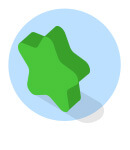 Expertise
By having a project manager on site at all times, we can ensure that the work progresses steadily with minimal stress or aggravation to yourself or disruption to your home. As well as a dedicated project manager, you will also have access to a team with a 98% planning success rate. By having no more than five members of the team on site at any time, each person has the space to work effectively while also being able to discuss and work together to overcome possible hurdles that they may come across during the project.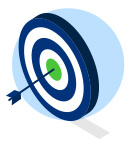 Design focus
Our team will work closely with your designs to bring your ideas to life. We know exactly how to achieve the results that our customers require by working closely with them and understanding the look and feel of their home before the build takes place. We will ensure that we continue that same look and feel into the loft space, keeping the home feeling cohesive. Our loft conversions will be pleasing to the eye from both the inside and the outside of the house, keeping you and your neighbours content.
Explore our 2,000 square foot showhome
If you are curious to see how a loft conversion could work for you, visit our showhome and spark your imagination. With 2,000 square feet of display space filled with a variety of useful examples, such as staircases, bathrooms and our range of Velux windows, you will be leaving with a mind full of ideas to put into a plan for your own bespoke loft conversion. To find out more, or to book an appointment with us, call 0800 881 8194.
How long does a loft conversion take?
Depending on the size and type, most loft conversions take around 12 weeks.
Will I need to move out during the project?
No – it's safe to carry on living inside the property. We work from the scaffolding before the stairs go in. Any disruption you experience will mainly come from noise.
Where will you place our new staircase?
We will be able to fit your staircase around your existing layout and will find an option to suit you. If possible, we will try to fit your new staircase over the existing staircase so that it fits seamlessly within your property.
Do I need planning permission for a loft conversion?
This depends on your location and type of property – all flats require planning, but if you live in a house that isn't in a designated area, then permitted development is usually used and no planning is required. There are many other factors to take into account and one of our surveyors can advise further.
How much does a loft conversion cost?
Most cost between £30,000 and £50,000. This depends on the size and type – bigger and more complicated jobs take longer and therefore will cost more. See pricing information for further details.
What is a party wall agreement and do I need one for a loft conversion?
A party wall agreement (PWA) is required if you have a semi-detached or a terraced property and you are working within or near your neighbour's boundary. We can advise when the surveyor visits.
Does a loft conversion add value to a home?
Yes – it will add from 20% to 30% upwards depending on the size, design and type.
How much head height do you need for a loft conversion?
If you have a clear head height of 2m then a loft conversion may be possible. Our surveyor will need to assess this to confirm.

What's possible with your loft conversion?
These are some of the build possibilities you might want to consider for your loft conversion:
What can be achieved with a dormer loft conversion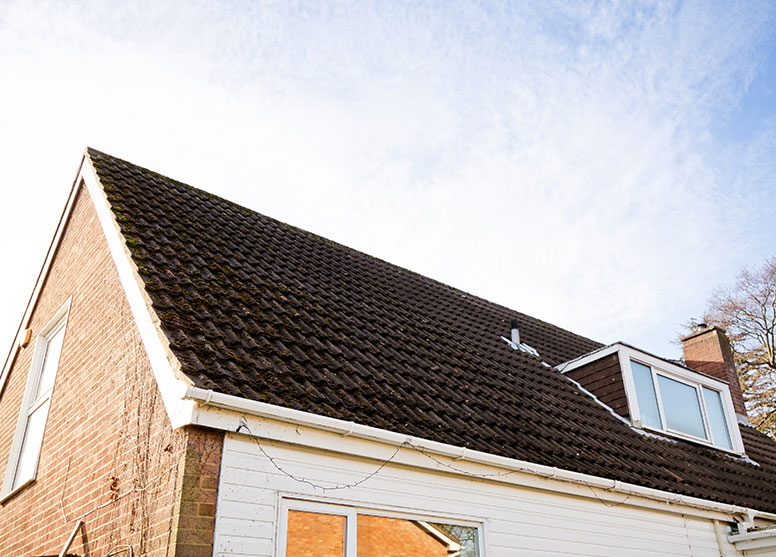 Specialists in home extensions
Are you considering extending your property, look no further, whether you are looking for a ground floor rear extension, side return extensions or even a double storey extensions, our 30+ years' experience in the property conversion business with service you well, take a look at our extension options here.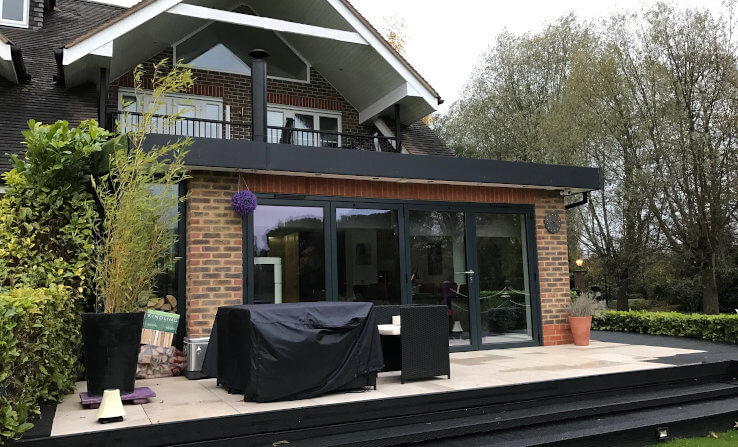 Since 1989, we have converted lofts all over England and the South East, including London, Essex, Surrey, Kent, Sussex, Hertfordshire, Berkshire, Bedfordshire, Buckinghamshire, Hampshire, Oxfordshire, the West Midlands, Warwickshire, Staffordshire, Leicestershire, and Northamptonshire. To find out how a loft conversion can transform your property, call 0800 881 8194.