Specialist loft conversion company in Twickenham, Touchstone Lofts
Over 1,000 lofts converted since 1989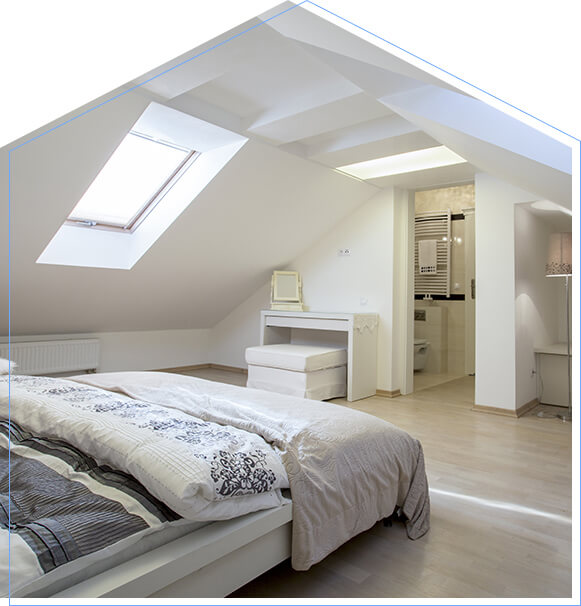 Get more from your home in Twickenham with a bespoke loft conversion that has been designed and built according to your needs. Our team of experienced loft conversion experts have worked for years and has completed a number of projects throughout the area. From a house in Riverview Gardens that was just around the corner from Strawberry Hill House and Radnor Gardens, through to homes in Fifth Cross Road and Montrose Avenue, you'll find our loft conversions within family homes throughout Twickenham.
If you'd like to arrange a free quote and design consultation for your home, call 0800 881 8194. Our previous work has taught us about the different properties in the area and, as several of our team members are keen rugby fans, we love having the opportunity to work so close to Twickenham stadium and the Twickenham Stoop.
Award-winning loft conversions
We have been recognised for outstanding quality craftsmanship and excellent customer service by the Federation of Master Builders in their Master Builder of the Year Awards, Southern Region.
We are also finalists in the 'Best Loft Conversion' category in the 2020 Homebuilding & Renovating Awards.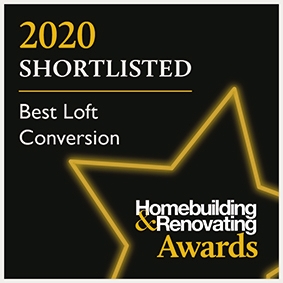 How will a loft conversion enhance your home?

Turn wasted space into living space
The loft is too useful to be left as a storage space. Converting your loft is the ideal way to create additional living space for your growing family or to get the most out of a property that you're downsizing into.

Boost the value of your home
Loft conversions are a great way to increase the value of your property on the housing market. The additional living space that they create means that, typically, a loft conversion adds 20% to the value of a home.

Allow you to avoid expensive moving costs
The costs of moving into a new property quickly add up. With estate agents, stamp duty, and legal fees to cover, as well as the costs of any home improvements, maximising the space in your current property tends to be a better option.

Add an exciting new space to your home
From offices and home cinemas, through to brilliant master and guest bedrooms, there are many ways to transform the space in your loft. A loft conversion is a rare opportunity to create a brand-new space within your home. What would you do?
What are the loft conversion options for your home?
To find out more about what we can do for you and your Twickenham home, call 0800 881 8194 to arrange a free quote and design consultation. Or, if you'd prefer, send us a message and we'll be in touch with you soon. Our consultations include a free, no obligation design from one of our experienced surveyors that would normally be worth £600.
What can we do for your loft?
All our loft conversions are bespoke and are designed and built so that they fulfil the needs of you and your property. This means that there will be some types of loft conversion that are better suited to your home than others. With more than 30 years' experience in the industry, we're able to advise you on these decisions so that your loft conversion is the perfect fit for your property. Once we've designed your ideal loft conversion, we'll be able to carry out all the work ourselves, guaranteeing that it'll meet our high standards and saving you the hassle of finding additional tradespeople.
Transform your home with a stunning loft conversion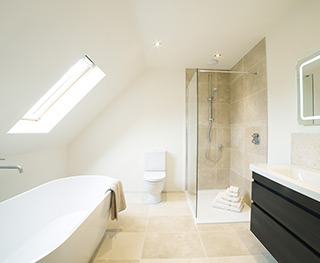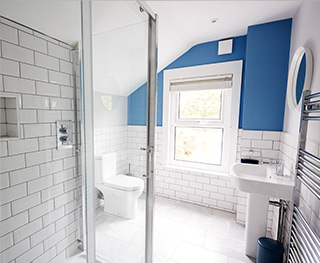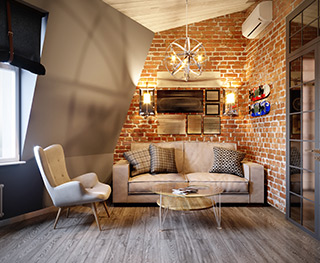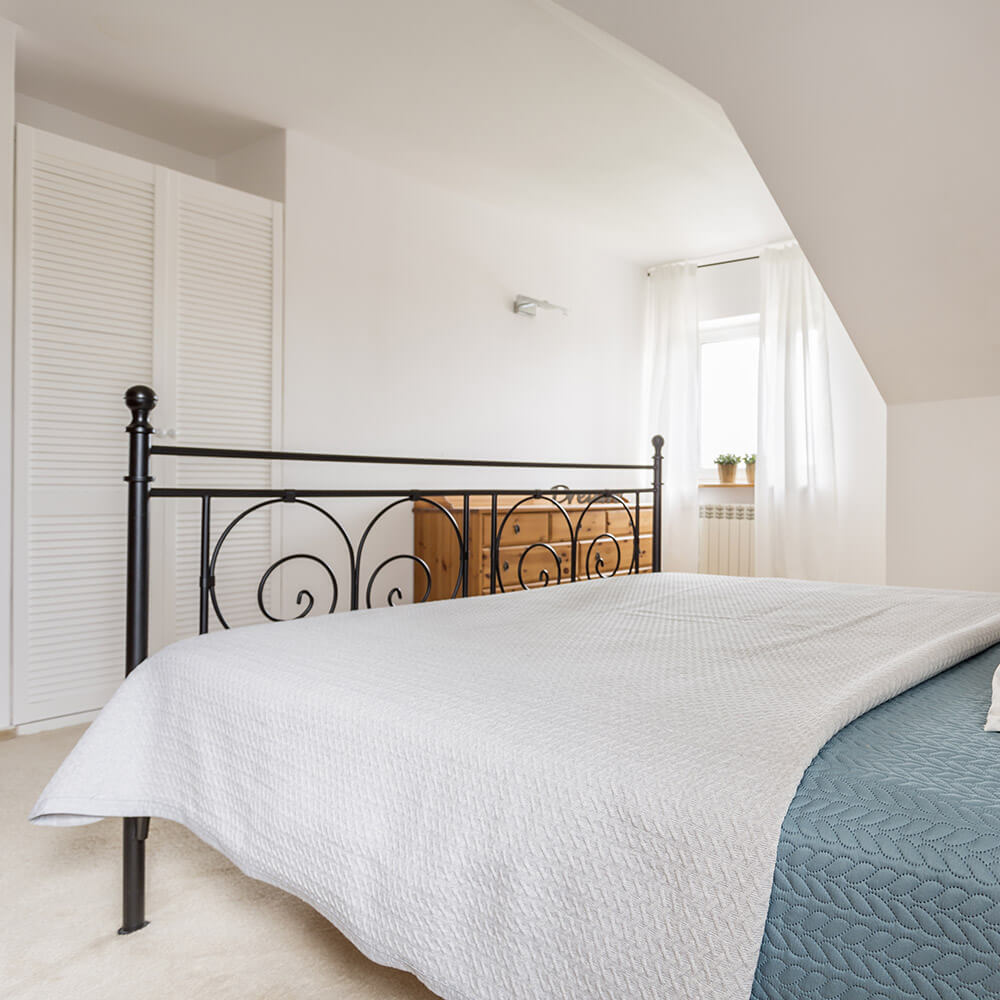 Want to transform your home with a loft conversion? Here's what will happen next
If you'd like to see what we can do for your Twickenham home, call 0800 881 8194 to arrange a free quote and design consultation. We'll visit your home so that we can discuss your requirements and determine the most suitable options for your loft conversion.
In order to form a complete impression of your needs, we'll discuss a number of topics during this visit, including:
The type of loft conversion that is best suited to your property
Whether your conversion will count as a permitted development or if planning permission will be required instead
The need for any alterations to your electrical, plumbing, or heating systems, such as replacing or relocating your boiler
The fire safety measures that will be required to make sure that the conversion complies with building regulations
We'll also assess the condition of your roof and will discuss practical considerations such as the position of any scaffolding, rubbish removal, and material storage.
Take a trip to our show house
We're confident that we can design and build your perfect loft conversion. That's why we maintain a 2000 square foot show house that lets you examine the different options that we offer. From storage solutions and bathrooms, through to Velux windows and blinds – you'll see first-hand what the different aspects of your loft conversion could look like and you'll be able to make an informed decision on the options that are right for you. We'll even be able to sit down together to discuss some of the technical considerations such as insulation options and different fire safety measures. To arrange an appointment at our show house, call 0800 881 8194.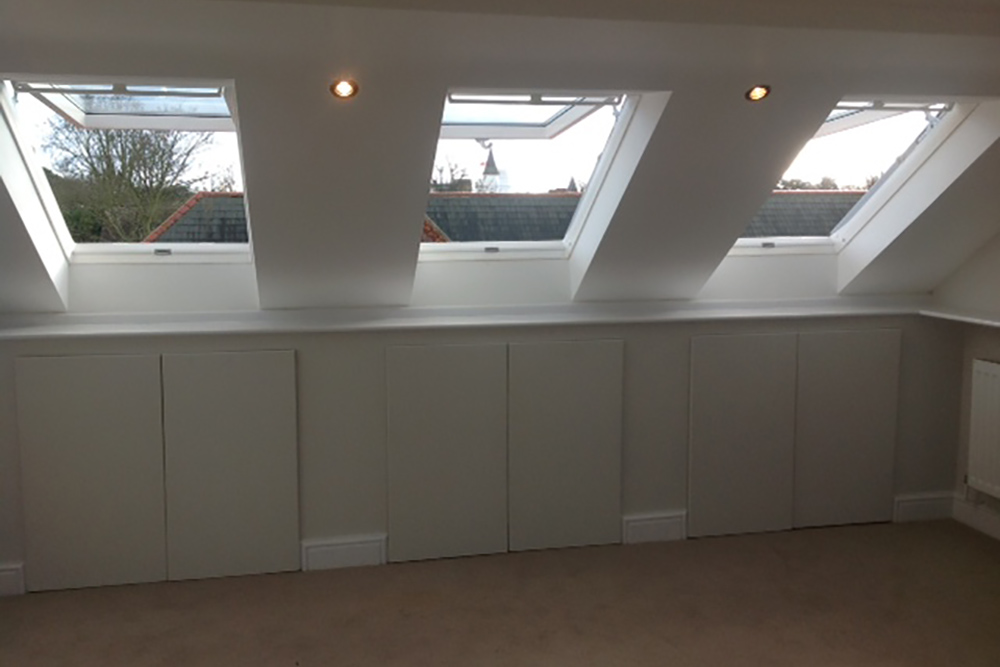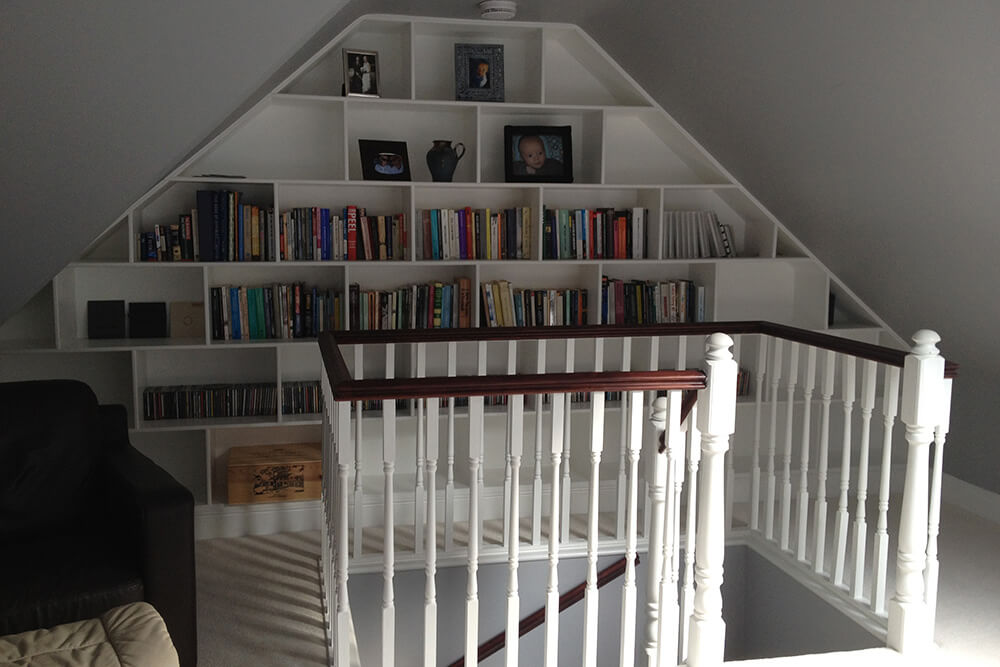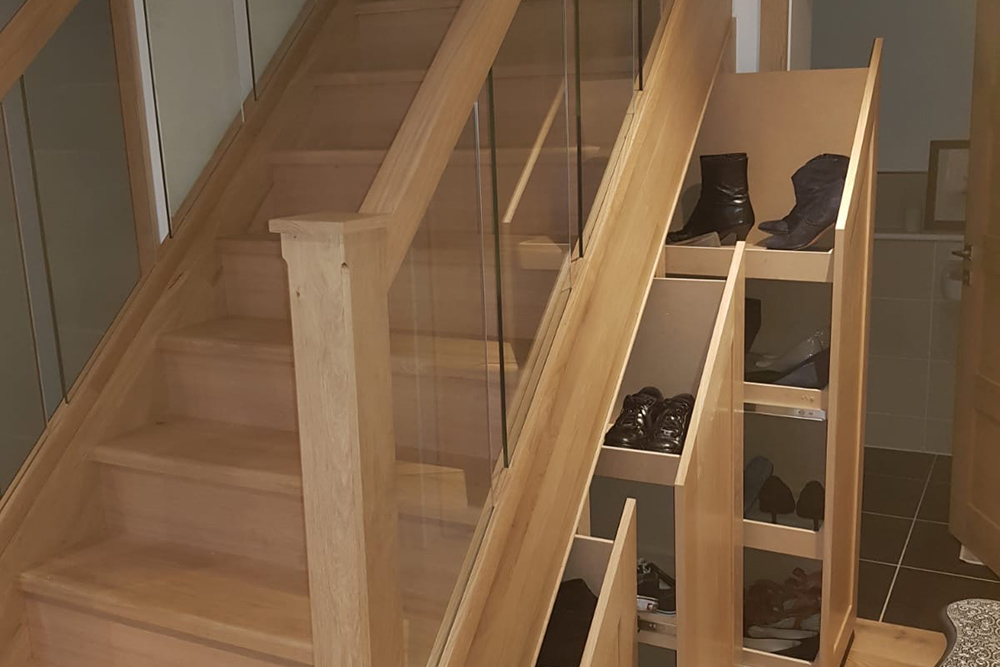 Let's get started
Arrange your free quote and design consultation and we'll help your Twickenham home to achieve its full potential. To get in touch, call us on 0800 881 8194 or send us a message. Our consultations include a free, no obligation design that would normally be worth £600.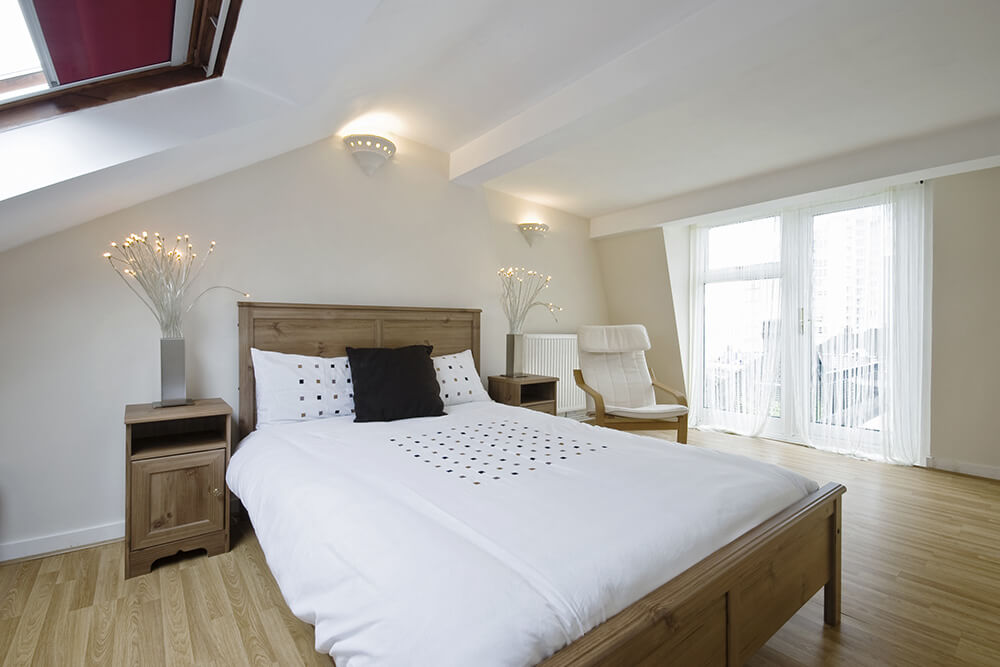 Happy family, happy neighbours
As a design and build loft conversion company, we take the appearance of your loft conversion seriously. By making the design of your loft conversion a focus from the very start of the process, we ensure that end result enhances the internal and external appearance of your home. By considering elements such as the position and size of any windows, the location of the dormer in the roof, and the colour and type of any surrounding tiles, we'll create a loft conversion that adds to the look of your home and retains the character of the surrounding properties.
If you'd like us to design a loft conversion for your home in Twickenham, call us on 0800 881 8194 so that we can arrange your free quote and design consultation.
What sets Touchstone Lofts apart?
Expertise
With more than 30 years' experience converting lofts, we have the skills and expertise needed to make your loft conversion a success. Not only are our loft conversions completed to a high standard, we're also able to take on projects that other companies are unable to handle. In particular, we are industry experts when it comes to converting low pitch roofs, having successfully completed projects in the past where the initial ridge height of the roof was just 2m.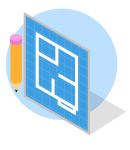 We do it all
We will complete all the work for your loft conversion in-house, guaranteeing that it meets our high standards and fully complies with building regulations. Our one stop service ensures that the loft conversion process is as convenient and hassle free as possible; we'll manage the project from start to finish and will carry out any electrical, plumbing and heating work, so that you don't need to find any other trades.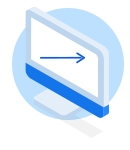 98% planning success rate
Our team has an excellent track record when it comes to dealing with planning permission applications and other administrative processes. As experienced loft conversion specialists, we'll help you to understand your permitted development rights and, if necessary, we'll be able to assist you with planning permission applications and Party Wall Agreements. Our expertise in these areas will save you time and stress.
How long does a loft conversion take?
Depending on the size and type, most loft conversions take around 12 weeks.
Will I need to move out during the project?
No – it's safe to carry on living inside the property. We work from the scaffolding before the stairs go in. Any disruption you experience will mainly come from noise.
Where will you place our new staircase?
We will be able to fit your staircase around your existing layout and will find an option to suit you. If possible, we will try to fit your new staircase over the existing staircase so that it fits seamlessly within your property.
Do I need planning permission for a loft conversion?
This depends on your location and type of property – all flats require planning, but if you live in a house that isn't in a designated area, then permitted development is usually used and no planning is required. There are many other factors to take into account and one of our surveyors can advise further.
How much does a loft conversion cost?
Most cost between £30,000 and £50,000. This depends on the size and type – bigger and more complicated jobs take longer and therefore will cost more. See pricing information for further details.
What is a party wall agreement and do I need one for a loft conversion?
A party wall agreement (PWA) is required if you have a semi-detached or a terraced property and you are working within or near your neighbour's boundary. We can advise when the surveyor visits.
Does a loft conversion add value to a home?
Yes – it will add from 20% to 30% upwards depending on the size, design and type.
How much head height do you need for a loft conversion?
If you have a clear head height of 2m then a loft conversion may be possible. Our surveyor will need to assess this to confirm.

What's possible with your loft conversion?
These are some of the build possibilities you might want to consider for your loft conversion:
What can be achieved with a dormer loft conversion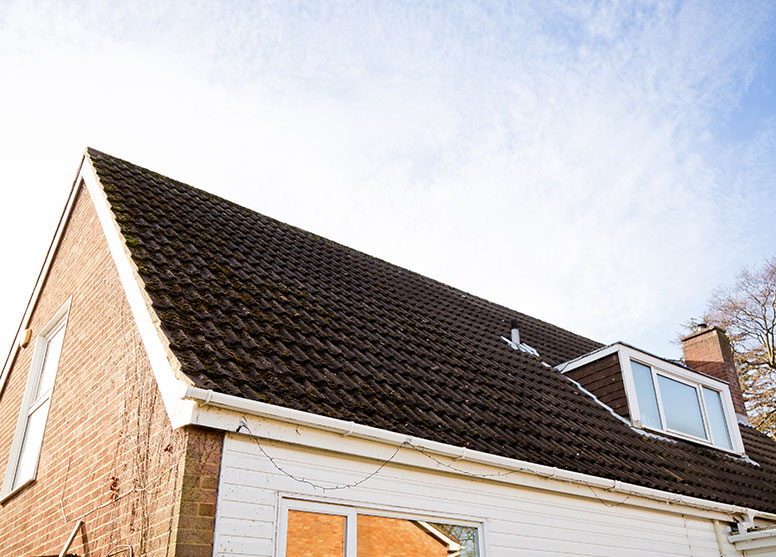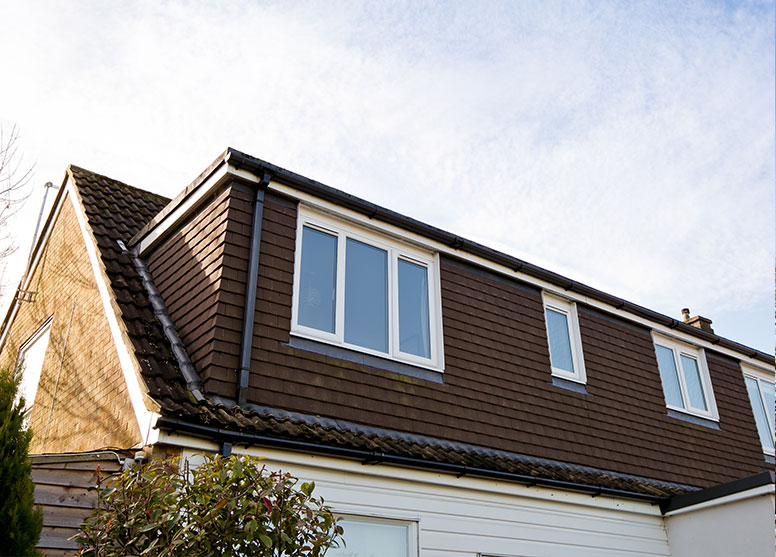 Case study Loft conversion in Twickenham
The opportunity to create more space
The property had an existing hipped roof with good head height for a loft conversion.  In order to maximise the size of the loft conversion a hip to gable conversion was required.
How we can achieve a conversion like this for your home
A hip to gable conversion was necessary due to the roof of the property being angled at one side.  The surveyor provided a sketch drawing whilst on site to show the client where the roof could be made bigger and how the hip to gable would ensure the stairs were viable over the existing stairs – this element was a game changer for our client.
A week after the contract was agreed, a surveyor arrived and from his measurements the architect produced a detailed scheme for the client to agree the layouts.
Velux windows on the front slope and dormer windows for the rear were agreed at the outset of the project.
Once we had obtained a letter of lawful development from Planning, the start date was agreed for the conversion.  Scaffolding was erected and a crane arrived for the delivery of steels onto the scaffold.
All works were completed from the scaffold allowing the client to live in the property whilst works were carried out. The only disturbance for the client was when the stairs are fitted in week four of the conversion.
The loft team were finished and out in six weeks, steels were fitted and then the floor structure was made.  The dormer was then built, ply lined and tiled, and the roof system was fitted to make it watertight.  Stud walls were built and fireproofed, and stairs were fitted. Plumbers and electricians completed first fixing followed by the fit of the windows.
We used Rockwool insulation for the floor, and Recticel and Ecotherm (a polyisocyanurate or PIR) insulation for the walls and roof.
Gyproc plasterboard was fixed and all walls were ready for the plastering team.
Once plastered, second fix electrics, plumbing and carpentry were carried out and the project was completed.
A great master bedroom with en-suite was achieved with a very light, airy, warm, private and peaceful feel.
Specialists in home extensions
Are you considering extending your property, look no further, whether you are looking for a ground floor rear extension, side return extensions or even a double storey extensions, our 30+ years' experience in the property conversion business with service you well, take a look at our extension options here.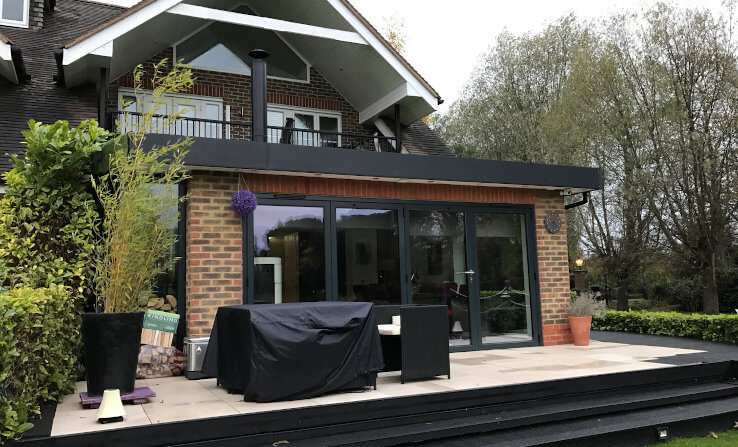 Looking to transform your loft?
Call us on 0800 881 8194 to arrange your free quote and design consultation.