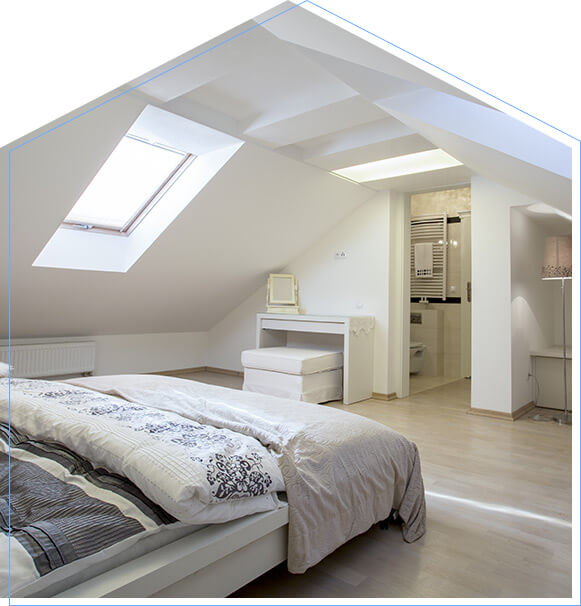 Touchstone Lofts – Loft conversions specialist
We are one of the oldest specialist loft conversion companies in the UK – since 1989 we've converted more than 1,000 lofts throughout England and the South East, including London, Essex, Surrey, Kent, Sussex, Hertfordshire, Berkshire, Bedfordshire, Buckinghamshire, Hampshire, Oxfordshire, the West Midlands, Warwickshire, Staffordshire, Leicestershire, and Northamptonshire. We work with a diverse range of properties to breathe new life into lofts, helping homeowners to make better use of their space. Lofts have so much potential, and we can create anything from en suites and bedrooms, to terraces and bespoke storage. With our team on your project, you can create more space to live without having to move out of the home you love.
Got a question? We can answer it for you, giving you any information you require.
Call 0800 881 8194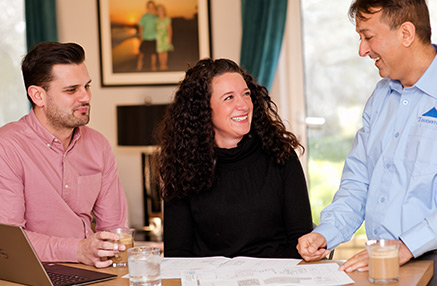 Award-winning loft conversions
We have been recognised for outstanding quality craftsmanship and excellent customer service by the Federation of Master Builders in their Master Builder of the Year Awards, Southern Region.
We are also finalists in the 'Best Loft Conversion' category in the 2020 Homebuilding & Renovating Awards.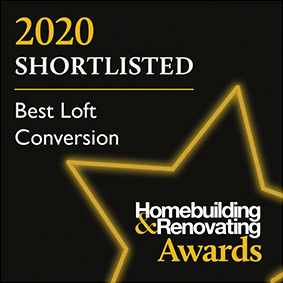 How can we help improve your loft?
We use our skills and experience to transform our clients' London homes – and lives.
Here's how we do it:

30+ years' experience
We are one of the oldest specialist loft conversion companies. With a wealth of knowledge behind us, we can offer innovative solutions for all types of properties in London.

Full design and build service
Everything is completed by us – we are your one point of contact. You don't need to work with other trades. We offer the full, all-round service for your loft conversion in London.

Free surveys*
We offer free, no obligation surveys worth £600. Our surveyor visits your home and draws up designs, so you know what's possible and can make an informed decision about whether to progress.

Bricks and mortar company
We're not just an online company. We're a well-established bricks and mortar company with a showroom for you to explore. Clients trust us and our reputation.

Up to Ten-years guarantee
All our work is backed up by a Home Improvements Guarantee, covering your deposits, work in progress and completed work. We've been thoroughly vetted for approval.
* Our drawings relate to a scaled hand drawn sketch layout plan to indicate the potential space available in your loft and does not constitute CAD architectural plans. Quotes and drawings for complex projects may be chargeable.
Claim your free loft
design appointment
Claim your free design appointment – you've got nothing to lose. It's worth £600, but we offer this service free of charge. Discover the possibilities, explore the options and find a loft conversion that will suit your way of life. Contact us to set up your free appointment.
Transform your home with a stunning loft conversion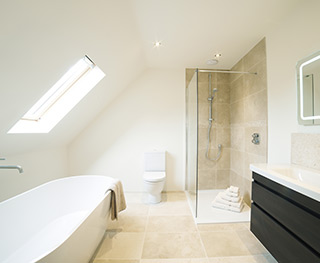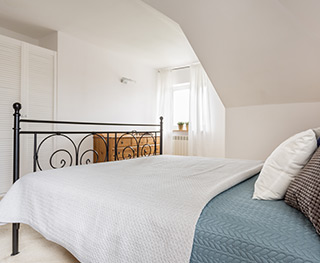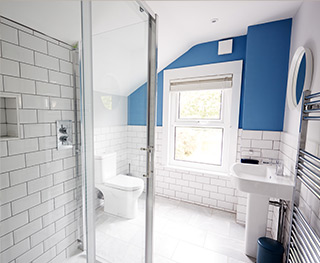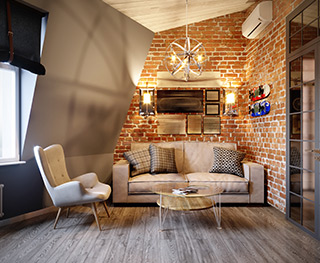 98% of loft conversion plans approved first time
We're your all-round loft conversion company, here to help you every step of the way. We're experts in planning and design – we can tell you if your loft conversion can be completed under permitted development, or whether you will need planning permission. If you do need planning permission, we will work with your local authority to obtain it for you (and 98% of our plans are approved the very first time). It helps that we know building regulations inside out and have a skilled structural engineer on board, so we can offer bespoke advice, whatever your situation might be.
How long does a loft conversion take?
Depending on the size and type, most loft conversions take around 12 weeks.
Will I need to move out during the project?
No – it's safe to carry on living inside your property. We work from the scaffolding before the stairs go in. Any disruption you experience will mainly come from noise.
Where will you place our new staircase?
We will be able to fit your staircase around your existing layout and will find an option to suit you. If possible, we will try to fit your new staircase over the existing staircase so that it fits seamlessly within your property.
Do I need planning permission for a loft conversion?
This depends on your location and type of property – all flats require planning, but if you live in a house that isn't in a designated area, then permitted development is usually used and no planning is required. There are many other factors to take into account and one of our surveyors can advise further.
How much does a loft conversion cost?
Most cost between £40,000 and £60,000. This depends on the size and type – bigger and more complicated jobs take longer and therefore will cost more. See pricing information for further details.
What is a party wall agreement and do I need one for a loft conversion?
A party wall agreement (PWA) is required if you have a semi-detached or a terraced property and you are working within or near your neighbour's boundary. We can advise when the surveyor visits.
Does a loft conversion add value to your home?
Yes – it will add from 20% to 30% upwards depending on the size, design and type.
How much head height do you need for a loft conversion?
If you have a clear head height of 2m then a loft conversion may be possible. Our surveyor will need to assess this to confirm.
What's possible with your loft conversion?
These are some of the build possibilities you might want to consider for your loft conversion:
What can be achieved with a dormer loft conversion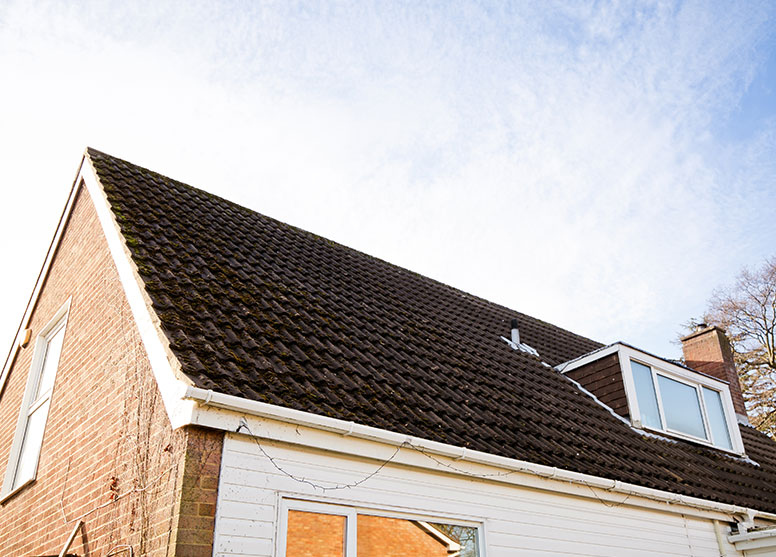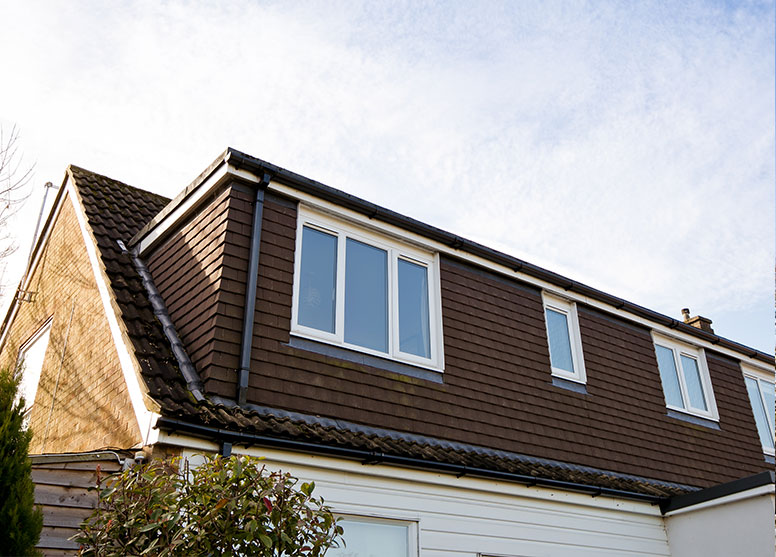 Specialists in home extensions
Are you considering extending your property, look no further, whether you are looking for a ground floor rear extension, side return extensions or even a double storey extensions, our 30+ years' experience in the property conversion business with service you well, take a look at our extension options here.