Award winning loft conversion company in Lambeth, Touchstone Lofts
Over 1,000 lofts converted since 1989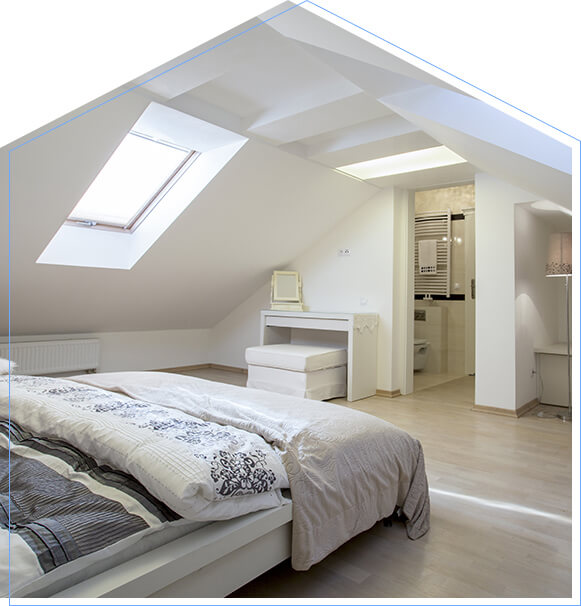 Choosing and trusting the right people to convert your Lambeth loft is an important choice to make for the safety of your home as well as daily family life. At Touchstone Lofts, we work in a sympathetic and non-intrusive way within the boundaries of your home. With no more than five team members on site at any given time, we will be sure to keep your home from feeling overcrowded and overruled. We have transformed over 1,000 homes across Lambeth, with our work being seen in the areas of Clapham Common to Tulse Hill, each of which the homeowner has placed the reputation of their home into our trustworthy hands. Completing each job only to the highest standards with the newest and most robust materials, you will not be disappointed.
If you are interested in a loft conversion for your Lambeth property, get in touch with our team by calling 020 7870 1117 to arrange your free design visit and quote.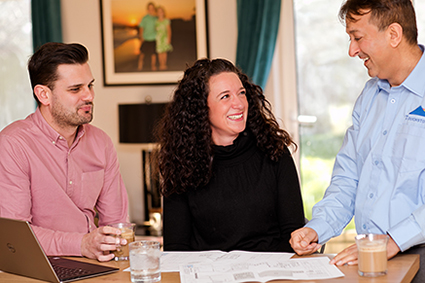 Award-winning loft conversions
We have been recognised for outstanding quality craftsmanship and excellent customer service by the Federation of Master Builders in their Master Builder of the Year Awards, Southern Region.
In addition, we are proud to have been recognised as finalists in the 'Best Loft Conversion' category in the 2020 Homebuilding & Renovating Awards.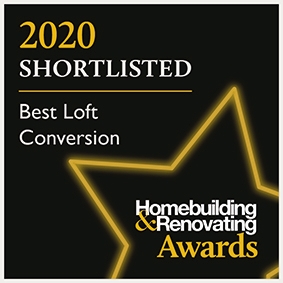 Claim your free loft design appointment
Claim your free design appointment – you've got nothing to lose. It's worth £600, but we offer this service free of charge. Discover the possibilities, explore the options and find a loft conversion that will suit your way of life and your Lambeth home. Contact us to set up your free appointment.
You can either call us on 020 7870 1117, or complete the form below:
Types of loft conversions for Lambeth homes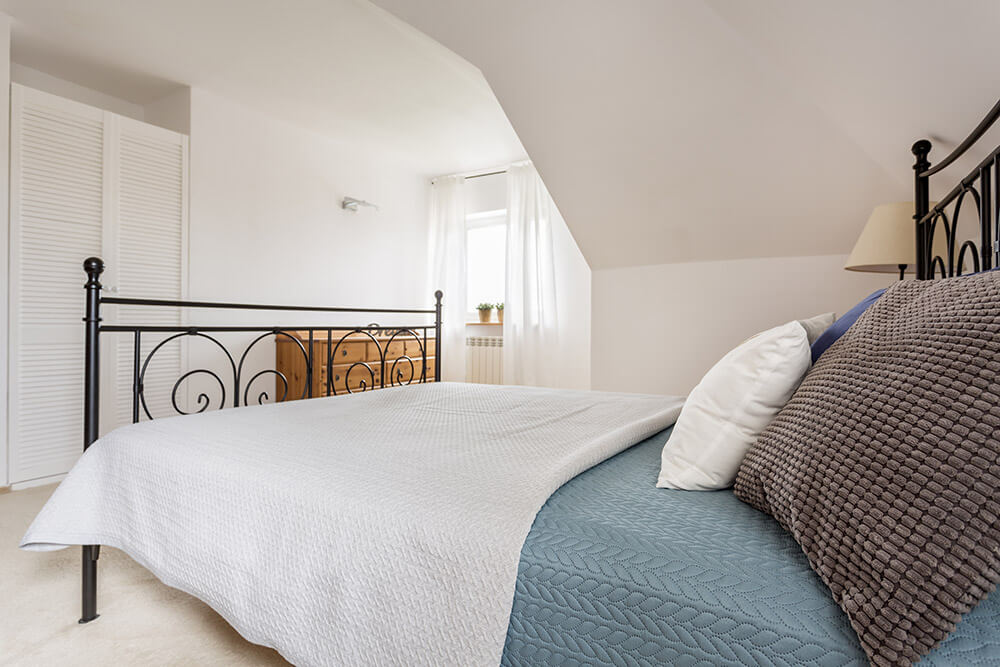 How we can transform your Lambeth loft
As an award-winning loft conversion company, we are confident in our design, build and delivery service. Our specialist team consists of experts in all of the required areas to make your loft conversion the highest quality in Lambeth.
Following your design plans, we will create your dream space within the new third storey of your home which you will treasure and be proud of. We will transform your dreams into a functional reality. Your project manager will be on hand to ensure that the timings and budget are kept to throughout the conversion process.
Knowing the area of Lambeth confidently, we will be able to assess your home and complete any necessary planning permission forms correctly before sending them to Lambeth council. With a 98% success rate in gaining planning approval, your dream is almost in sight. Once approval has been granted, our team will get to work on transforming your home into that highly sought after, larger family property.
Whether your detached, semi-detached, bungalow or terrace house requires a hip to gable, mansard or dormer loft conversion, we will do it all. There is no obstacle too big to stop us from revolving your dreams to a reality.
Transform your Lambeth home with a stunning loft conversion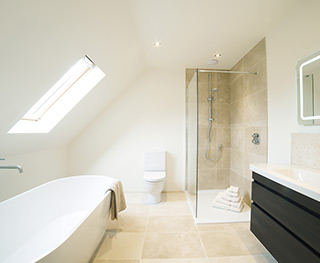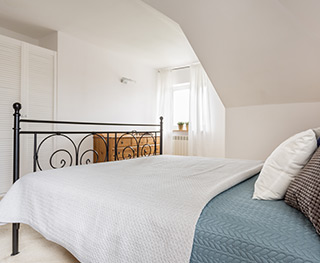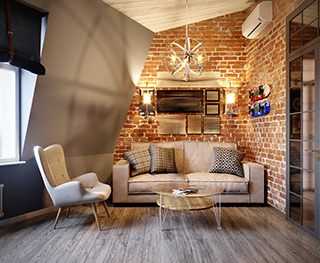 Want to find out more?
If you are considering converting your Lambeth loft, get in touch with us. Call 020 7870 1117, or send us a message.
Storage inspiration for your loft conversion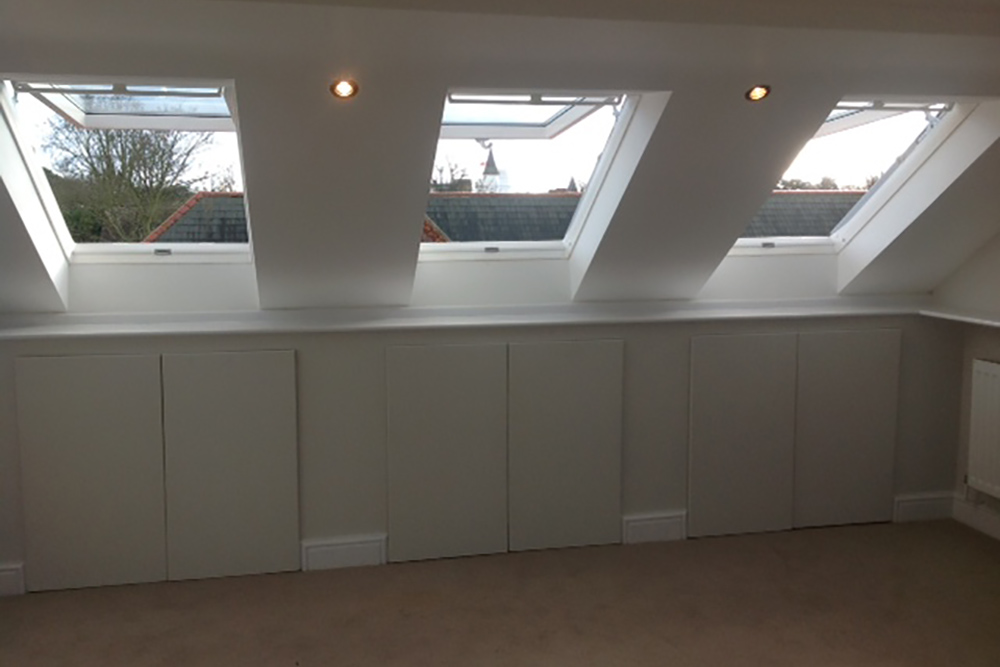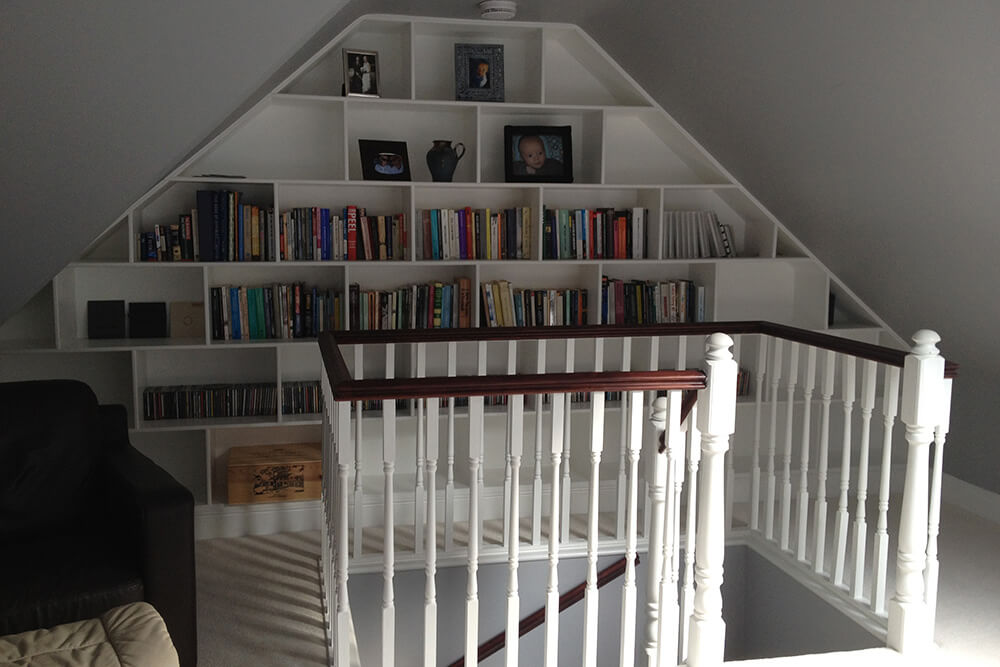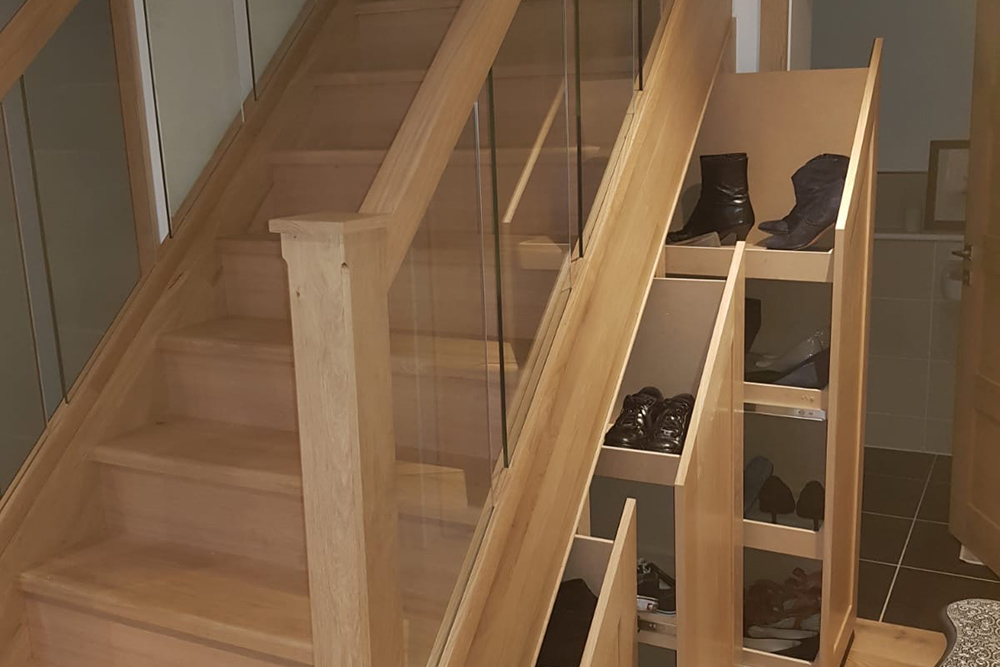 Why our service is unrivalled
Knowledge of Lambeth
When working across Lambeth, we take time to study the local area, construction types, architecture and research into the common planning regulations. Having transformed over 1,000 homes through the area, we are also accustomed to working with a multitude of different sizes, shapes and height levels common to the variety of home styles seen across the borough. With this expertise in hand, we will enhance your home with a creative yet sympathetic design to allow the feel of your home to continue from ground floor level, to the new third storey, whilst also keeping in tone with the architecture around the outside of your home.
The process
Our conversion process is unrivalled. Unlike many, we are one-stop, resulting in all work, from design to installation, being completed in house. Working this way allows us to oversee the entire process, ensure that no detail is missed out and that each part of the job is completed to the highest standard. Throughout the conversion, you will be walked through the build to keep you up to date with the progress, allowing you to see what is happening in real time and make any last minute alterations if you have any new additions.
The guarantee
The level of confidence we have in our materials and conversions is higher than ever, which is why we offer a 10-year guarantee on each loft conversion we complete.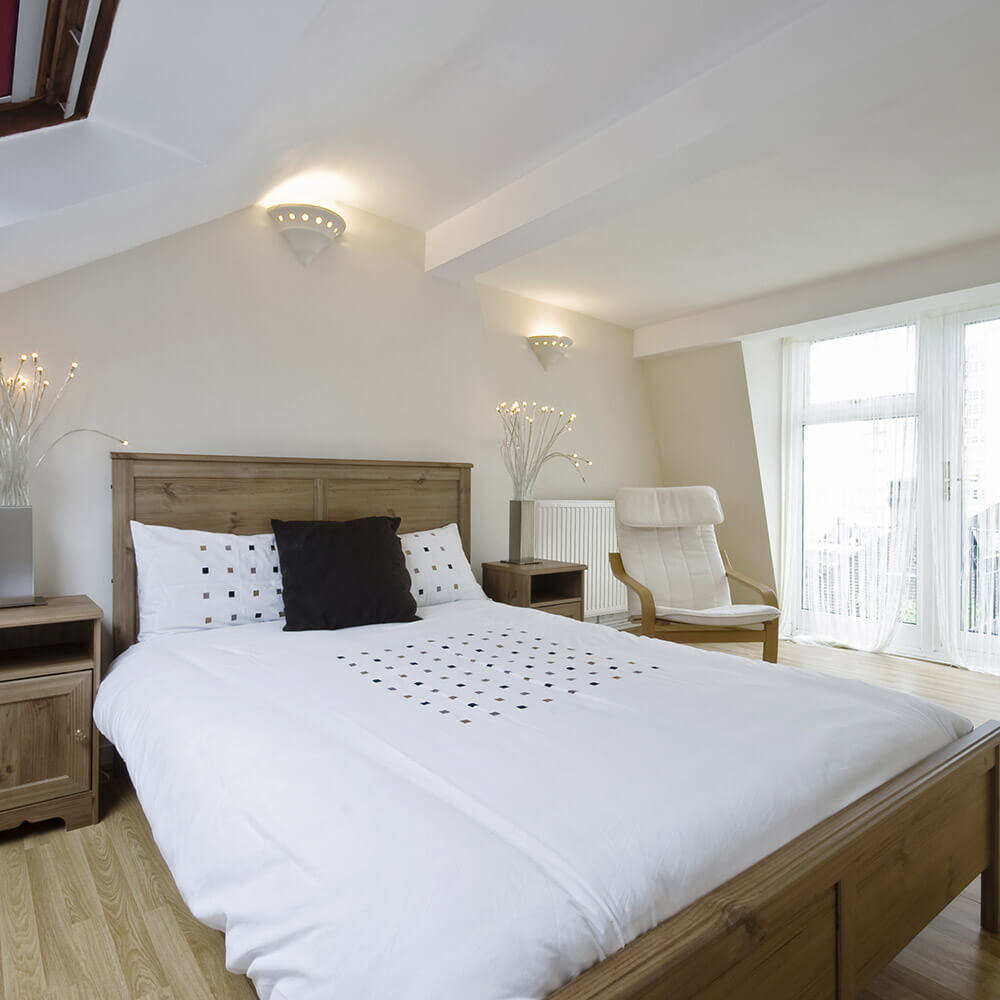 Why you should convert your Lambeth loft?
The additional value
Maximise the space within your home without increasing the size of your property's footprint. The ability to gain one, two or even three extra rooms is all yours. By utilising the wasted space on at top of your home, you are able to bring your dreams of a larger home to life. Our careful and sympathetic planning can give you that extra bedroom, bathroom, games room or studio, adding value to your home as well as your lifestyle. By filling each possible inch of your home and utilising it as functional living space without the loss of valuable garden or driveway space, the value of your home can increase by around 30%.
The lifestyle
Being in such an up and coming location, there is no doubt that you will want to remain living in the heart of Lambeth. If you are looking at moving house, it is unlikely that you will gain the additional living space that you are after without increasing your budget or moving location completely. You are able to extend into the room which already exists within your home, without those additional moving fee costs, giving you the liveable and practical space which you are looking for. You are also able to remain in the heart of your beloved Lambeth with great access into central London and all the hot spots it has to offer. By fitting a series of Velux windows or a Juliette balcony into your conversion, you will be able to take advantage of the great views that Brockwell Park or the streets of Brixton have to offer, whilst relaxing into the safety of your own peaceful hub and away from the hustle and bustle below.
Stick with what you know
By remaining in the same area of Lambeth, the same road and the same home, you are able to keep the neighbours, memories and traditions in your family's day to day life. With no need to relocate, move the children to a new school, find new neighbours for the adults and kids to socialise with, or even a hunt for a new job with less travel, life is able to lose the potential added stresses of relocation. The extra storey of your property will bring a new lease of life to your home which you will be able to enjoy more without those unnecessary costs and stresses.
How long does a loft conversion take?
Depending on the size and type, most loft conversions take around 12 weeks.
Will I need to move out during the project?
No – it's safe to carry on living inside the property. We work from the scaffolding before the stairs go in. Any disruption you experience will mainly come from noise.
Where will you place our new staircase?
We will be able to fit your staircase around your existing layout and will find an option to suit you. If possible, we will try to fit your new staircase over the existing staircase so that it fits seamlessly within your property.
Do I need planning permission for a loft conversion?
This depends on your location and type of property – all flats require planning, but if you live in a house that isn't in a designated area, then permitted development is usually used and no planning is required. There are many other factors to take into account and one of our surveyors can advise further.
How much does a loft conversion cost?
Most cost between £30,000 and £50,000. This depends on the size and type – bigger and more complicated jobs take longer and therefore will cost more. See pricing information for further details.
What is a party wall agreement and do I need one for a loft conversion?
A party wall agreement (PWA) is required if you have a semi-detached or a terraced property and you are working within or near your neighbour's boundary. We can advise when the surveyor visits.
Does a loft conversion add value to a home?
Yes – it will add from 20% to 30% upwards depending on the size, design and type.
How much head height do you need for a loft conversion?
If you have a clear head height of 2m then a loft conversion may be possible. Our surveyor will need to assess this to confirm.

What's possible with your loft conversion?
These are some of the build possibilities you might want to consider for your loft conversion:
Explore our 2,000 square foot showhome
If you are curious to see how a loft conversion could work for you, visit our showhome and spark your imagination. With 2,000 square feet of display space filled with a variety of useful examples, such as staircases, bathrooms and our range of Velux windows, you will be leaving with a mind full of ideas to put into a plan for your own bespoke loft conversion. To find out more, or to book an appointment with us, call 020 7870 1117.
What can be achieved with a dormer loft conversion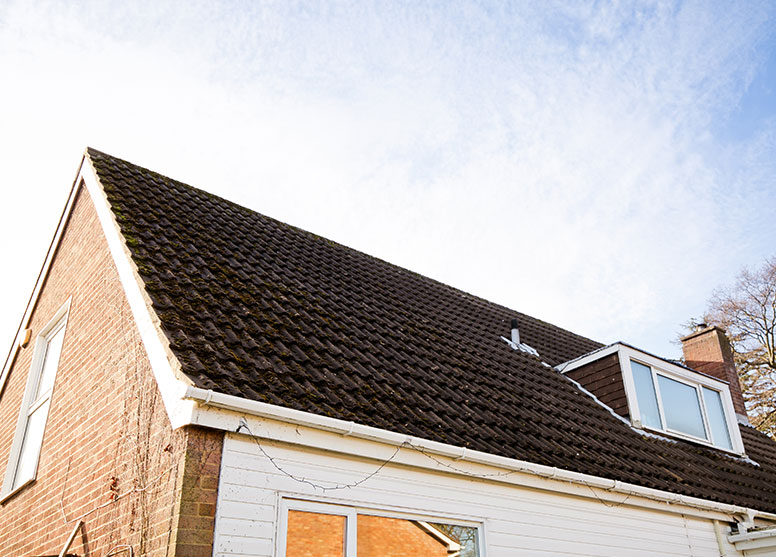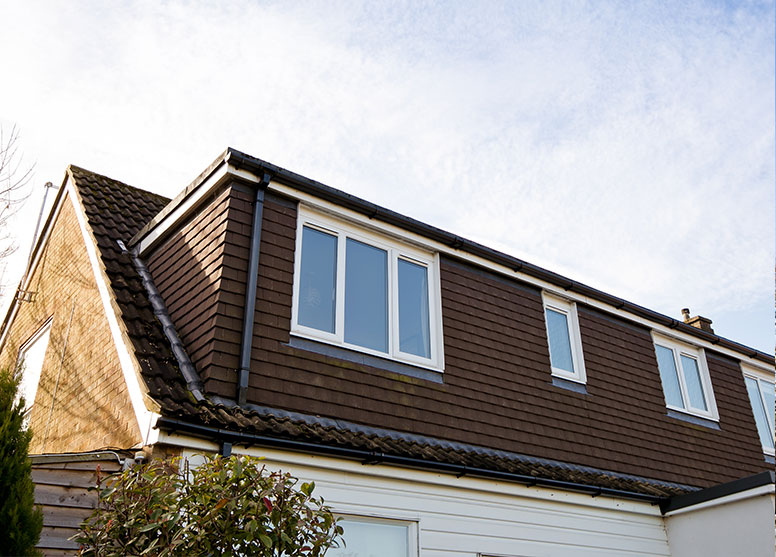 Specialists in home extensions
Are you considering extending your property, look no further, whether you are looking for a ground floor rear extension, side return extensions or even a double storey extensions, our 30+ years' experience in the property conversion business with service you well, take a look at our extension options here.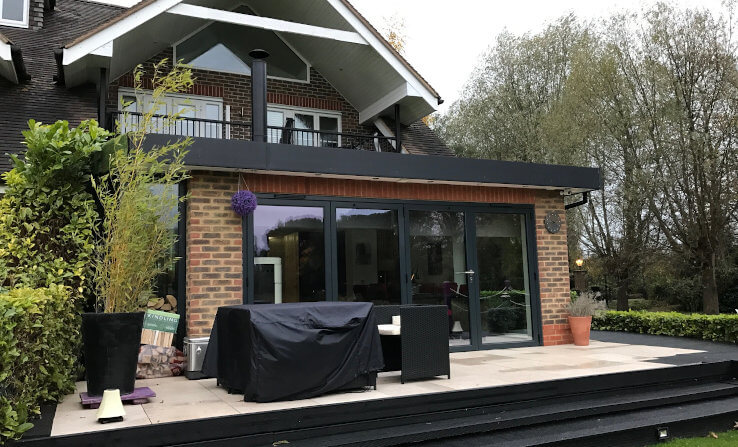 Since 1989, we have converted lofts all over England and the South East, including London, Essex, Surrey, Kent, Sussex, Hertfordshire, Berkshire, Bedfordshire, Buckinghamshire, Hampshire, Oxfordshire, the West Midlands, Warwickshire, Staffordshire, Leicestershire, and Northamptonshire. To find out how a loft conversion can transform your property, call 020 7870 1117.