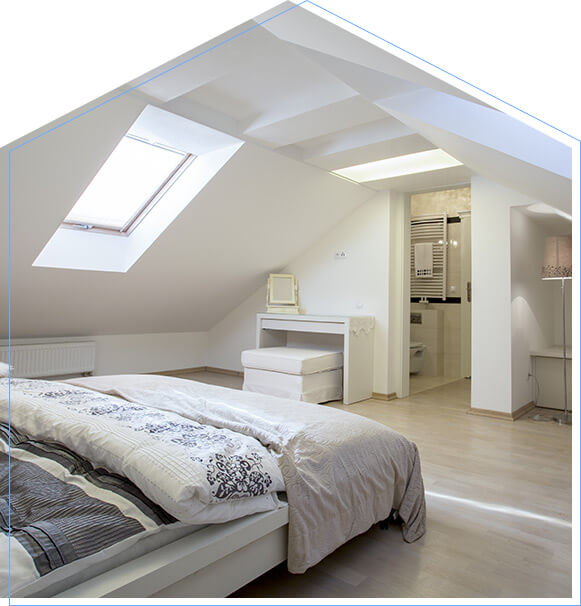 Touchstone Lofts is the reliable, professional choice for any loft conversion project. We are one of the oldest specialist loft conversion companies around, with experience dating back more than 30 years. We offer a wide range of loft conversion services and produce a stunning finish, plus we're friendly and easy to work with. Our approach has seen us go from success to success, and clients regularly recommend us.
Your loft conversion one stop shop
We are your loft conversion one stop shop – there's no need to get other tradespeople involved. We can offer you everything you need for your loft conversion project, all in one place. From planning and designing, to building, to the final inspection by the building regulation officer, we can take care of everything.
Expert designers
Planning experts
Architectural experts
Structural engineers
Experienced builders
Gas Safe registered
Plumbing professionals
Skilled decorators
When we leave your property, your loft conversion is ready to move into. We make the process stress free and give you back your space.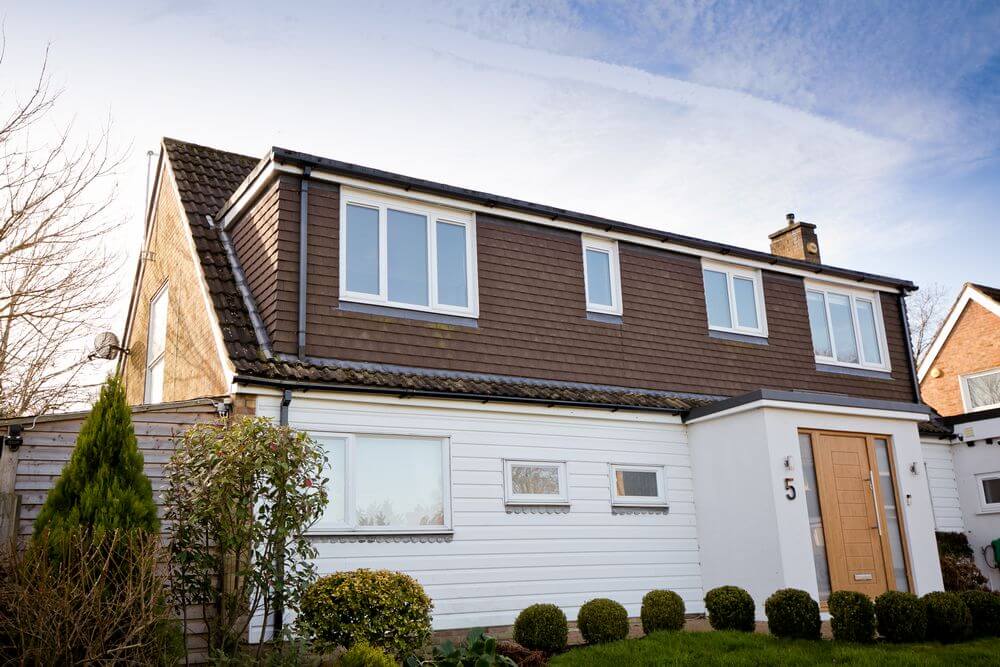 Top five reasons to choose Touchstone Lofts
These are the top five reasons why clients choose us:
30 years' experience
We've completed more than 1,000 loft conversions over the years.
An all-round service
We can do everything in house – we take the pressure off you.
Cost effective
Our prices are competitive and our loft conversions add value.
Client friendly
Our team members are polite, knowledgeable and happy to help.
Planning permission experts
98% of our plans are approved first time.
Free design appointments
worth £600
We offer design appointments to all new potential clients, which allows you to meet one of our experienced surveyors and find out what's possible with your loft conversion. They will talk to you, find out what you are looking for and produce designs that will meet your needs. Our appointments are valued at £600 due to the time our surveyor spends with you and the time they spend drawing up your plans. However, we're happy to offer these appointments free of charge. If there's anything we can do to make the process easier for you, we'll do it.
Want to book your appointment now? You have no obligation to go ahead afterwards. Fill in our form and we'll be in touch to arrange a convenient time.
Helping you achieve the right results
We can confidently claim that we produce the highest quality results around – the finish on all our loft conversions is beautiful and we do all we can to ensure you'll be delighted with the results. Want to get some inspiration first? Come and visit our showhome! You can see what loft conversions are really like and choose the elements you'd like for your own project.
Want to know what people think of our work? Take a look at our reviews and find out what it's like to have your loft converted by us.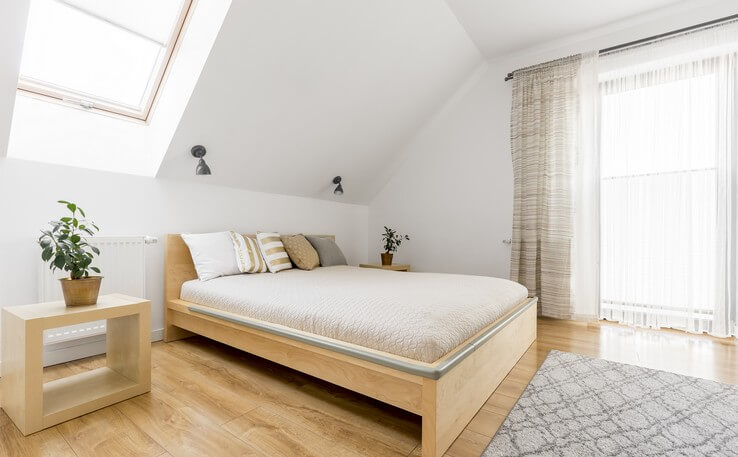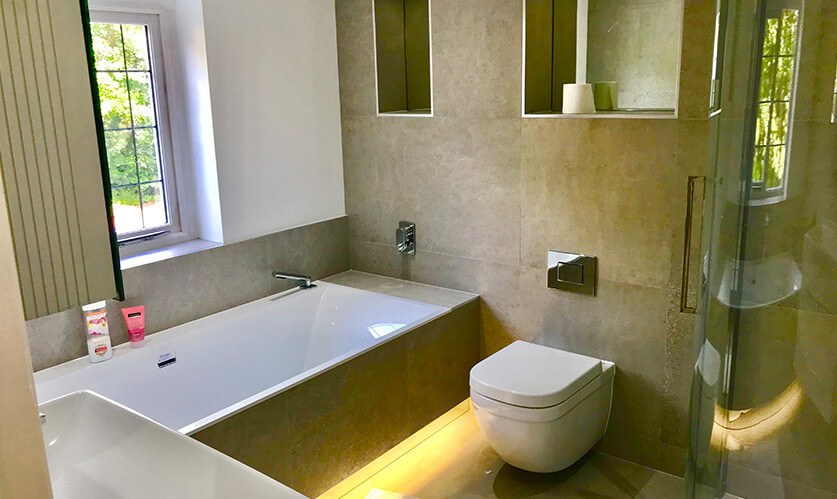 Beautiful loft conversions to enhance your way of life
We consider aesthetics carefully, looking for ways to enhance the appearance of your home inside and out. Creating a beautiful finish is our forte and we pride ourselves on making all dormers look like a true part of the home. We take everything into consideration, working holistically to complete the conversion to the highest standard.
Stair design that enhances the internal layout
Great dormer design – no ugly dormers
Facias to match surrounding colours
Quality tiles that match existing roofing
Beautiful windows and rooflights
Flashings that are Code 4 lead, or tin – never plastic
Quality plumbing