Specialist loft conversion company in Hampton, Touchstone Lofts
Over 1,000 lofts converted since 1989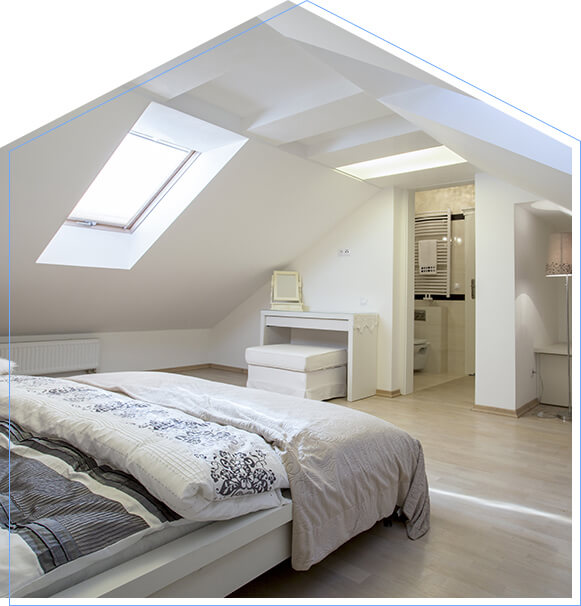 If you're looking for a loft conversion in Hampton, we're the perfect people to help. We've worked in many areas in and around Hampton already – we love a visit to Hampton Hill Theatre. Whether you live in a terraced home along Oldfield Road, a large home on Wensleydale Road, or a Mock Tudor property on Broad Lane, we can design and build a loft conversion for you. The only time we'll struggle is if you live aboard Fred Karno's houseboat Astoria – you'd struggle to find loft space there! For other types of home, we can most certainly find a loft conversion solution to meet your needs.
We can help you transform your home in Hampton. We offer every potential customer a free architectural design appointment, normally worth £600. Arrange yours now – don't miss out. Call 0800 881 8194.
Award-winning loft conversions
We have been recognised for outstanding quality craftsmanship and excellent customer service by the Federation of Master Builders in their Master Builder of the Year Awards, Southern Region.
We are also finalists in the 'Best Loft Conversion' category in the 2020 Homebuilding & Renovating Awards.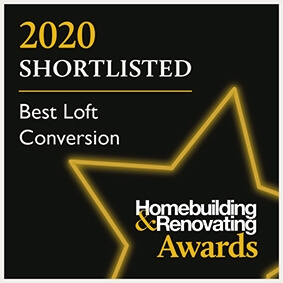 How do we create your ideal loft conversion in Hampton?
The secret is in creating a bespoke space that is designed to our customers' needs. We can offer you whatever you need to make your space your own, with Velux windows for more daylight, built-in storage, and innovative designs that make the best use of your space. Whatever it is you would like, talk to our team.
Transform your home with a stunning loft conversion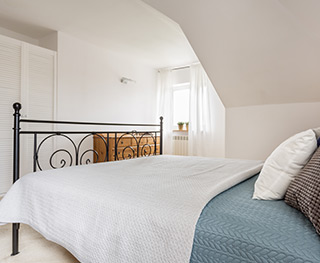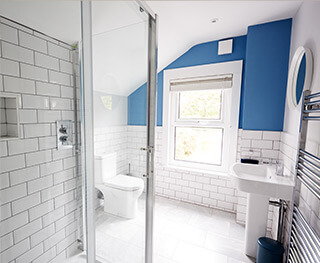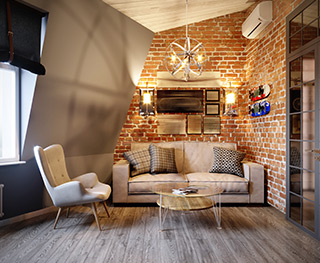 Loft conversion expertise – making the process simple
We use our 30 years of loft conversion expertise to make the process as quick and simple for you as possible. We manage the project in full, ensuring you have a dedicated project manager who can answer any questions and keep you informed about progress. With us managing your project, you know that every aspect of the work will be completed to the very highest standards.
How can we create your perfect home in Hampton?
Discover the possibilities – contact us today. We'll be happy to arrange a free design, usually valued at £600. Call 0800 881 8194 or send us a message.
The benefits of a loft conversion

More living space
Don't waste the space up in your rafters. Turn it into a beautiful loft conversion. Make full use of your property, whether you have a large family or you're treating yourself to some additional space.

Higher value homes
On average, a loft conversion adds at least 20% to the value of a home. This reassures many homeowners that their investment will pay off in future.

No moving costs.
Moving house is pricy. You have to pay for estate agents to market your home initially, then there are legal fees, stamp duty and many other costs. Avoid these by improving your current home instead.

A space that's truly your own
Your loft conversion can be anything you like. We've designed conversions to be games rooms, cinema rooms, bedrooms, bathrooms… the choice is yours.
Let's go!
Ask us for your free design appointment. Call 0800 881 8194.
Our surveyor will visit your home, where we will be able to see your loft space in person. We can then talk to you about the following:
The type of loft conversion that will meet your needs and budget
The best type of loft conversion for your current home
How much work will need doing to your roof
Planning permission and permitted development
Plumbing, heating systems, and structural work
Fire safety and health and safety
Accessibility and logistics
Want storage that's a perfect fit?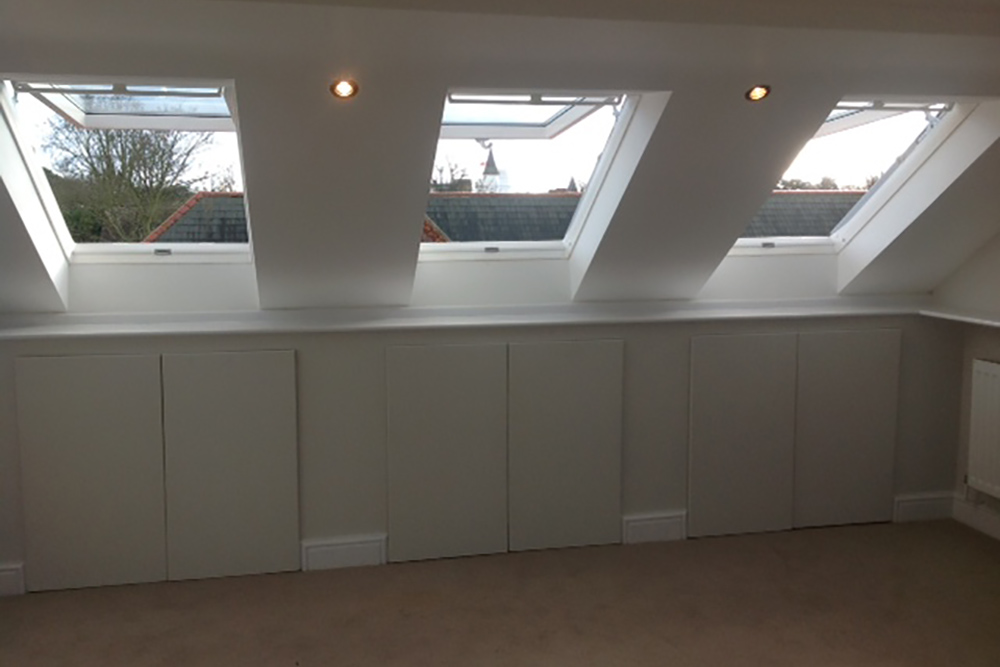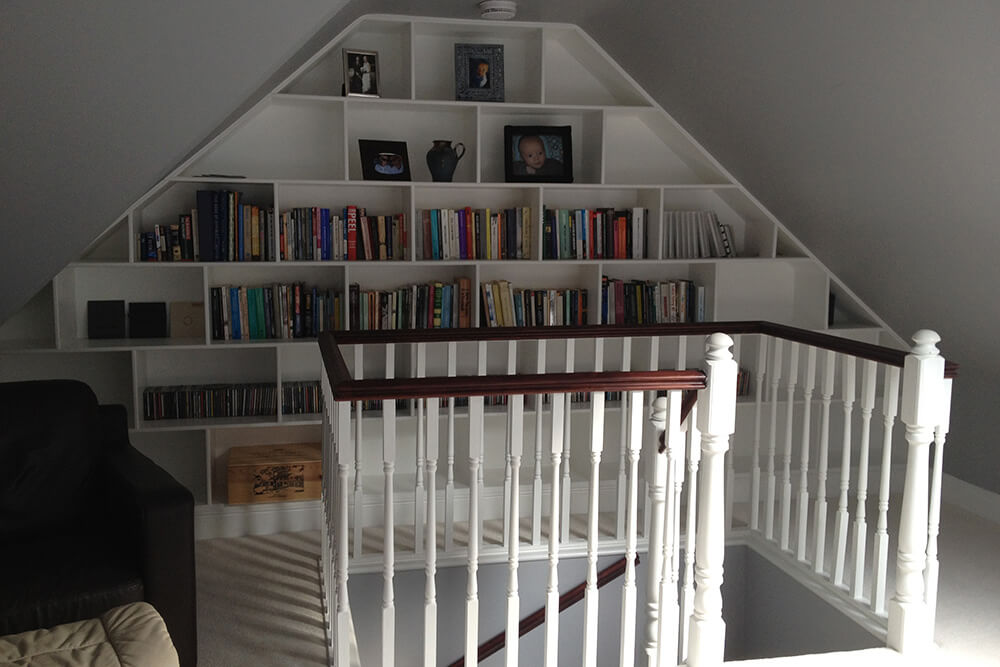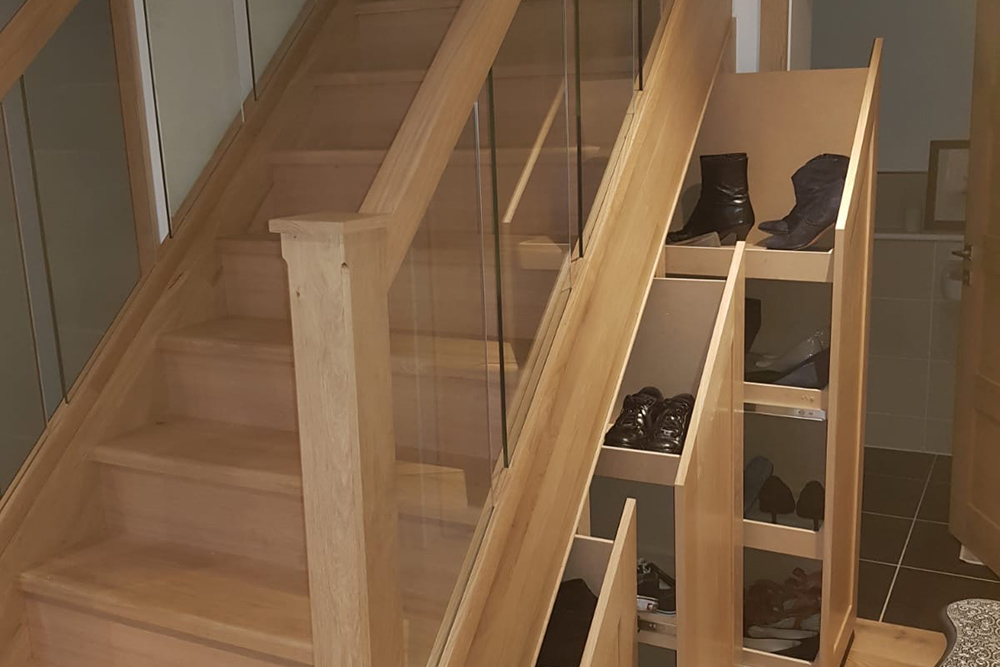 Talk to us about your loft
Book in your free design consultation with us. We want to help you fall in love with your Hampton home all over again. To get in touch, call 0800 881 8194, or send a message over to our team.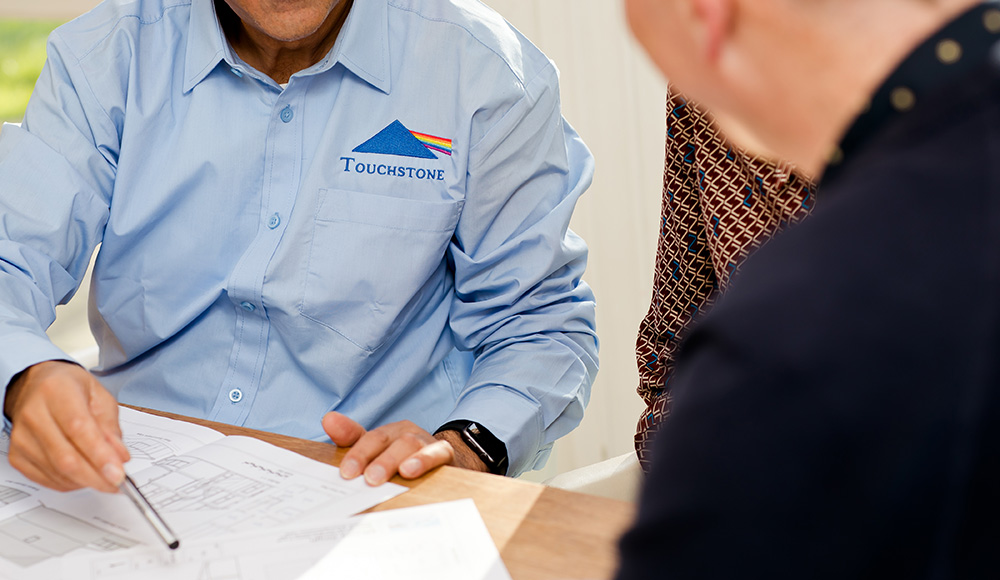 A helping hand with your planning
We have a 98% success rate with our planning applications, something that homeowners find so valuable. We're very experienced and know the regulations that need to be met, so we will design a conversion that is much more likely to be approved. We will see whether you need a Party Wall Agreement with your neighbours and will do all the legwork when obtaining your approval.
Explore our show house
Our show house is 2,000 square feet in size and is filled with examples of loft conversions. It's the perfect place to visit at the beginning of your journey, showing you what is possible and giving you some inspiration. Our displays showcase the different styles of loft conversion, such as Velux and dormer, as well as showing you how different rooms might be presented and laid out. There will be an expert on hand to talk to you, so come armed with your questions, whether you want to know about insulation or you're concerned about having a low roof pitch. Call 0800 881 8194 to arrange your appointment.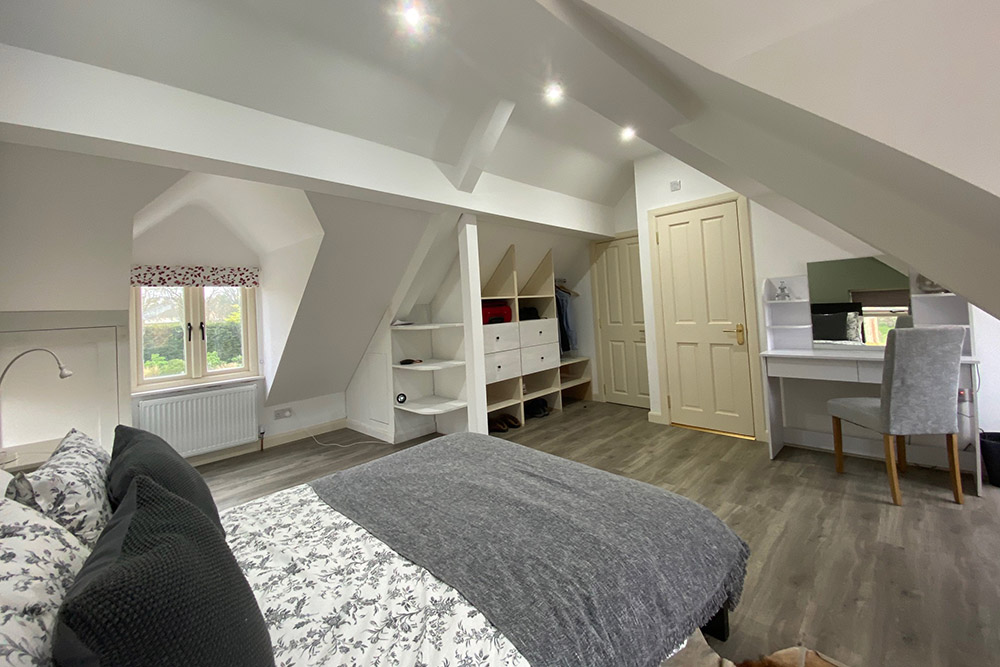 Designing a home for your future
Our designs are sympathetic to existing homes and surrounding properties, which is very important when obtaining planning consent. We carefully consider features that will affect neighbours, such as Velux skylights and windows that could overlook other properties. We also make a point of using complementary brickwork and roof tiles. Don't let design and planning hold up your project. Talk to the experts at Touchstone Lofts.
How long does a loft conversion take?
Depending on the size and type, most loft conversions take around 12 weeks.
Will I need to move out during the project?
No – it's safe to carry on living inside the property. We work from the scaffolding before the stairs go in. Any disruption you experience will mainly come from noise.
Where will you place our new staircase?
We will be able to fit your staircase around your existing layout and will find an option to suit you. If possible, we will try to fit your new staircase over the existing staircase so that it fits seamlessly within your property.
Do I need planning permission for a loft conversion?
This depends on your location and type of property – all flats require planning, but if you live in a house that isn't in a designated area, then permitted development is usually used and no planning is required. There are many other factors to take into account and one of our surveyors can advise further.
How much does a loft conversion cost?
Most cost between £30,000 and £50,000. This depends on the size and type – bigger and more complicated jobs take longer and therefore will cost more. See pricing information for further details.
What is a party wall agreement and do I need one for a loft conversion?
A party wall agreement (PWA) is required if you have a semi-detached or a terraced property and you are working within or near your neighbour's boundary. We can advise when the surveyor visits.
Does a loft conversion add value to a home?
Yes – it will add from 20% to 30% upwards depending on the size, design and type.
How much head height do you need for a loft conversion?
If you have a clear head height of 2m then a loft conversion may be possible. Our surveyor will need to assess this to confirm.

What's possible with your loft conversion?
These are some of the build possibilities you might want to consider for your loft conversion:
What can be achieved with a dormer loft conversion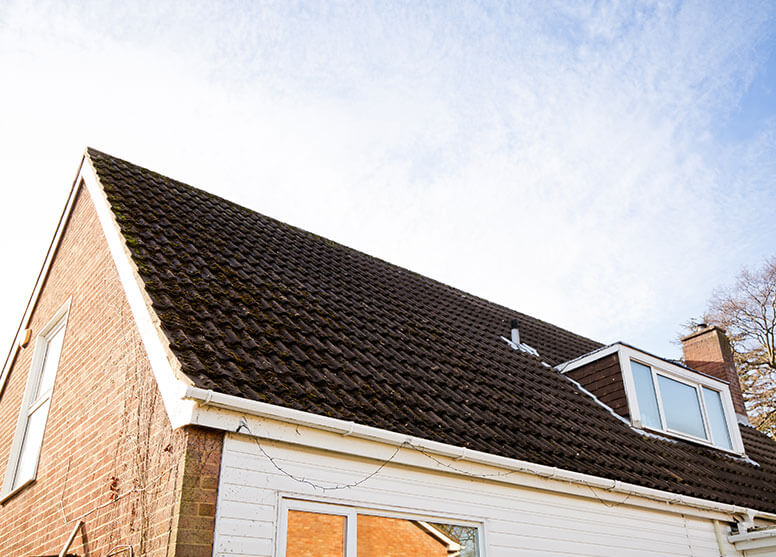 Case study Loft conversion in Hampton
The opportunity to create more space
The brief: here was for a bedroom and en-suite.  The low ridge heights on Oldfield Road properties make a rear flat roof dormer a necessity.
How we can achieve a conversion like this for your home
Our clients had approached us after visiting the Homebuilding & Renovating Show at Excel in East London.  After being told by other loft conversion specialists that a loft conversion on their property was not possible due to the low ridge height, our client contacted us on the back of recommendations from friends that we were low ridge loft conversion experts.
Our Touchstone Lofts surveyor visited the clients and undertook extensive measurements and photos during his survey.  After the survey he confirmed to the client that a loft conversion was viable at their property.
This loft conversion could be done without:
Lowering the first-floor ceilings.
The need for planning permission.
Raising the ridge on the main roof.
The loft conversion could be done within the existing lofts space under permitted development and the only thing needed was a letter of lawful development that was sought from the local planning department.  A rear flat roof dormer would be required to make the loft conversion viable.
The general schedule of works looked like this:
Architect produced detailed drawings for client approval
Once approved drawings are sent to planning for a letter of lawful development (this takes around eight weeks)
Meanwhile the structural engineer prepared detailed plans ready for the construction team
Scaffolding was erected and materials including steels were delivered on the scaffold directly
Steel and floor structure constructed
Dormer constructed, tiles fitted, made watertight
Insulation and stairs fitted
Plumbing and electrical first fixing carried out
Plaster-boarding and then plastering team arrives
Second fix electrical, plumbing and carpentry completed
Snagging and decoration
The customer was delighted with the final outcome and had a regulation compliant loft conversion consisting of an internal head height of two metres.
Specialists in home extensions
Are you considering extending your property, look no further, whether you are looking for a ground floor rear extension, side return extensions or even a double storey extensions, our 30+ years' experience in the property conversion business with service you well, take a look at our extension options here.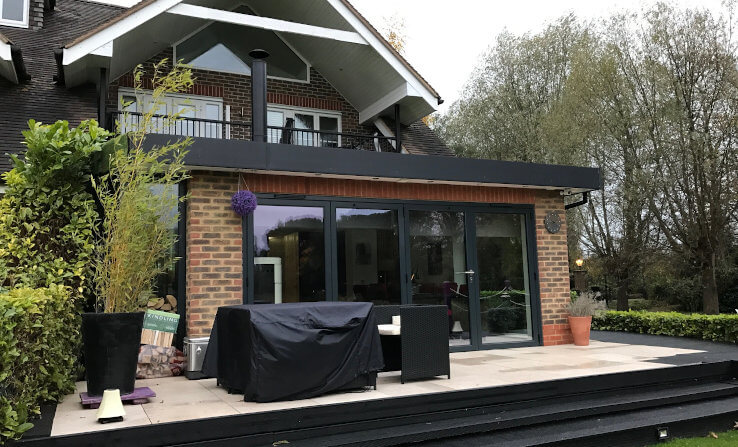 Looking to transform your loft?
Call us on 0800 881 8194 to arrange your free quote and design consultation.