Premium Loft Conversions in Caterham, Touchstone Lofts
Over 1,000 lofts converted since 1989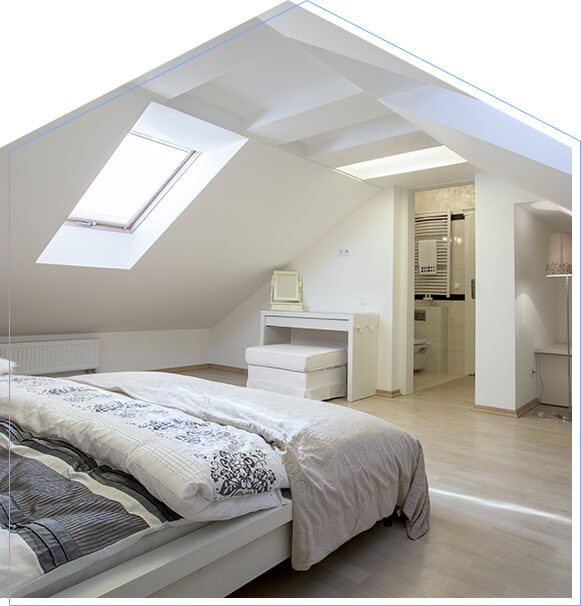 Touchstone Loft provides high-quality loft conversion services to homeowners in Caterham. Our industry-certified architects, builders, and planners offer cutting-edge design solutions to maximise the quality of your living space.
We will work closely with you to bring your design ideas to life and ensure the highest quality standards. Our highly skilled tradesmen will make sure your project runs smoothly, while a designated project manager will be with you every step of the way to answer all your queries. We bring a wealth of skill and knowledge to ensure your bespoke project is delivered on time and on budget.
We can help your property fulfil its potential and create that unique living space you have been dreaming of. If you would like to speak about this in more detail, give us a call on 0800 881 8194 to arrange a free design consultation and quote.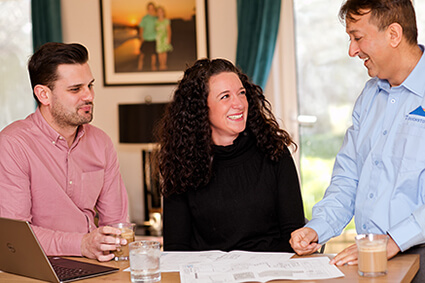 Award-winning loft conversions
We offer a full package from initial design through to completion. Our outstanding quality craftsmanship and excellent customer service has been recognised by the Federation of Master Builders in their Master Builder of the Year Awards, Southern Region. We are also finalists in the 'Best Loft Conversion' category in the 2020 Homebuilding & Renovating Awards.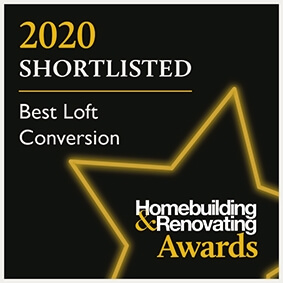 Claim your free loft design appointment
Claim your free design appointment – you've got nothing to lose. It's worth £600, but we offer this service free of charge. Discover the possibilities, explore the options and find a loft conversion that will suit your way of life. Contact us to set up your free appointment.
You can either call us on 0800 881 8194, or complete the form.
Types of loft conversions for Caterham homes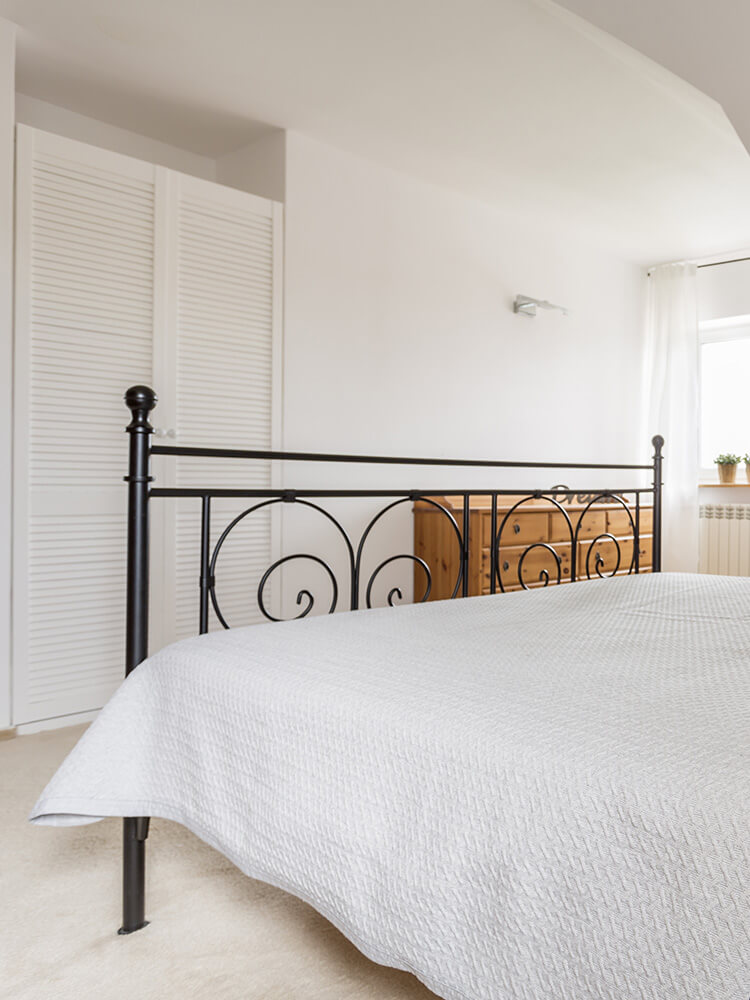 Pros of a loft conversion
Space-saving
Converting your loft can increase the size of your property with the addition of a study, a bedroom, a home theatre, or even a playroom for the kids.
Less expenses
Loft conversions are often simpler and more affordable than a conventional extension or moving house.
Significant value
Whether you're looking to maximise space or sell in the future, a conversion will add value to your home, even more so if you use it to build an extra bedroom or bathroom.
Applying for a planning permission
As a design and build loft conversion company, we can manage the whole process for you. This includes securing the necessary planning permit.
First, we'll determine whether you have permitted development rights. If not, you'll need to secure planning consent before we start any work.
We'll handle your planning consent application.
If needed, we'll prepare the designs to be submitted to the local authority.
We can also help you draft and review Party Wall Agreements in case you need one.
Transform your Caterham home with a stunning loft conversion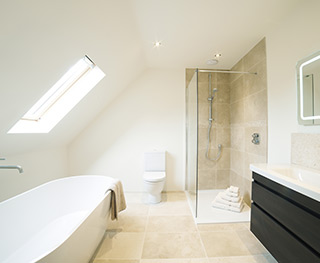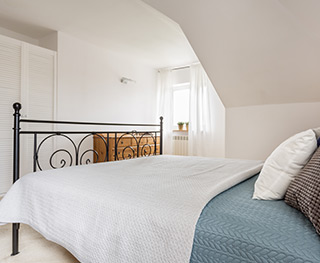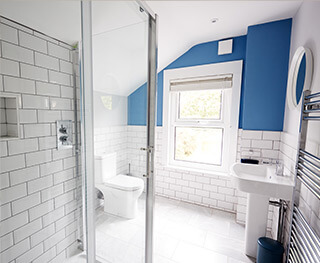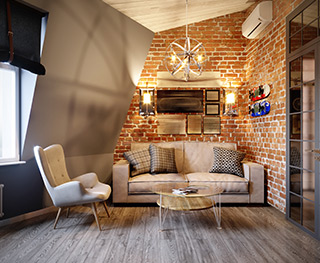 Want to find out more?
If you are considering converting your Caterham loft, get in touch with us. Call 0800 881 8194, or send us a message.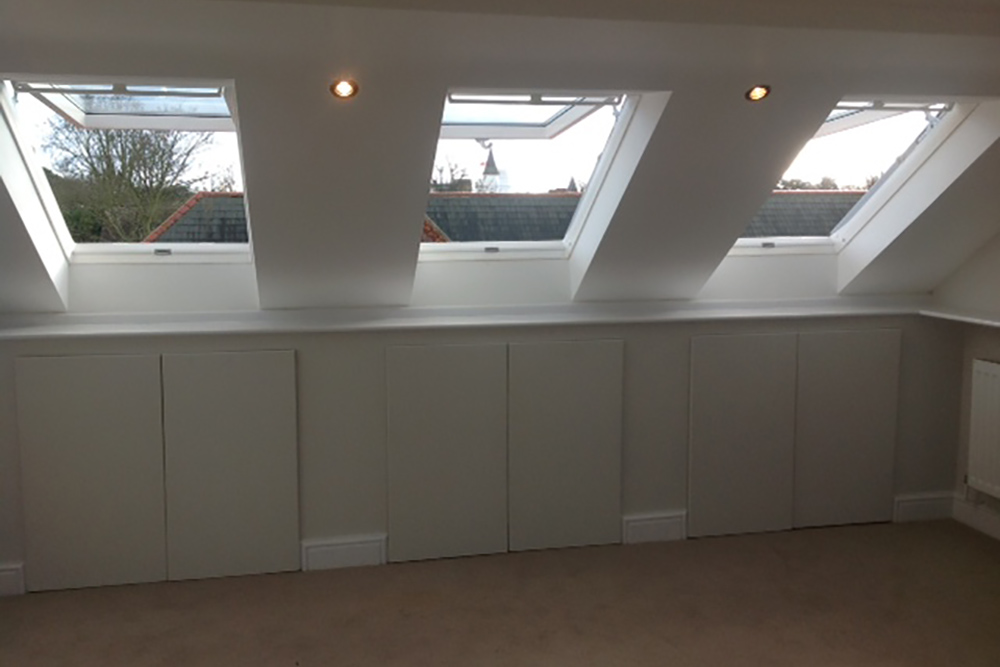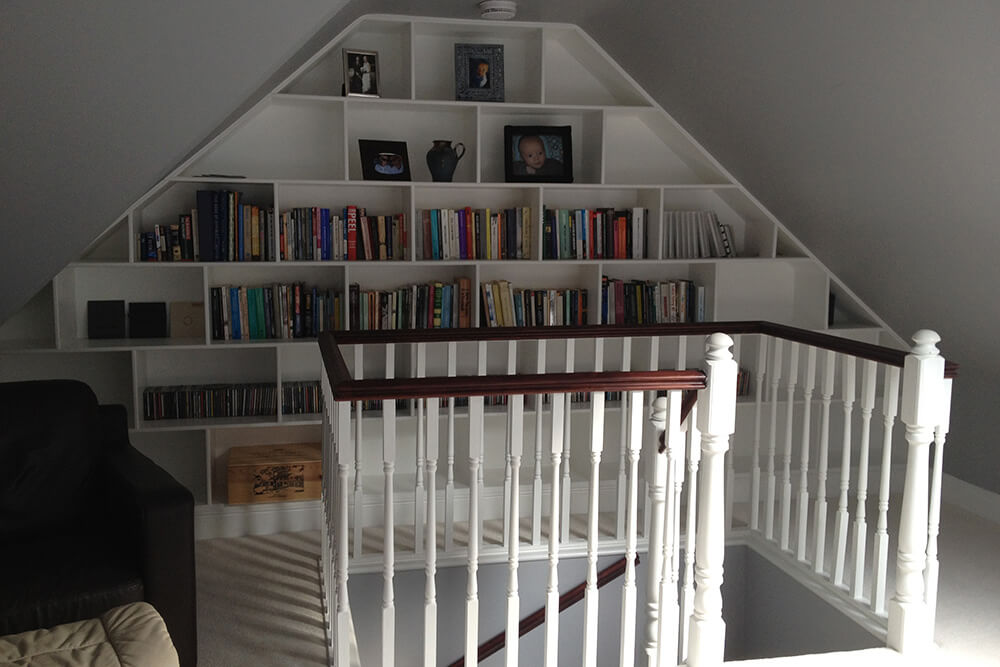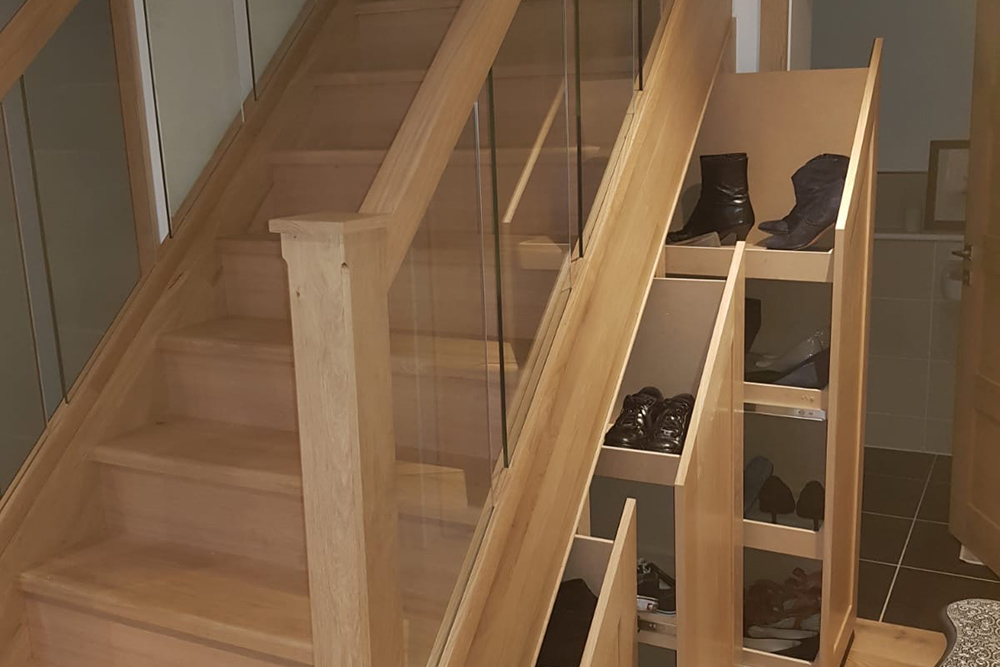 What do you need to know about a loft conversion for your Caterham home?
What type of loft is right for your home?
Do you have a hip to gable roof, a low pitch eave or have a reduced head height loft? Do you need a dormer conversion, a Velux solution or a flat roof extension? Whatever your concerns or worries, let us answer them with a bespoke design solution that considers all of the technical requirements suited specifically to your conversion.
Is planning permission difficult to process?
Are you confused by planning approval, party wall agreements, building control or fire regulations? Our expert team understand exactly what is and isn't required for your loft conversion and will walk you through each process step by step.
How long will the whole process take?
Whilst some loft conversions can be completed within weeks, we have delivered some complex conversions that have taken many months of planning, design, and construction. Our experienced team will assess your needs during the initial consultation and quickly provide you with an accurate schedule for completion of your new loft conversion.
What does it all cost?
Every design is bespoke and every requirement is unique. Once we have assessed your needs and inspected your home during the initial meeting, we can quickly provide you with accurate, realistic and robust budgets, along with a free design. We will show you a range of options to help fit your all-important budget and make the most of each allowance.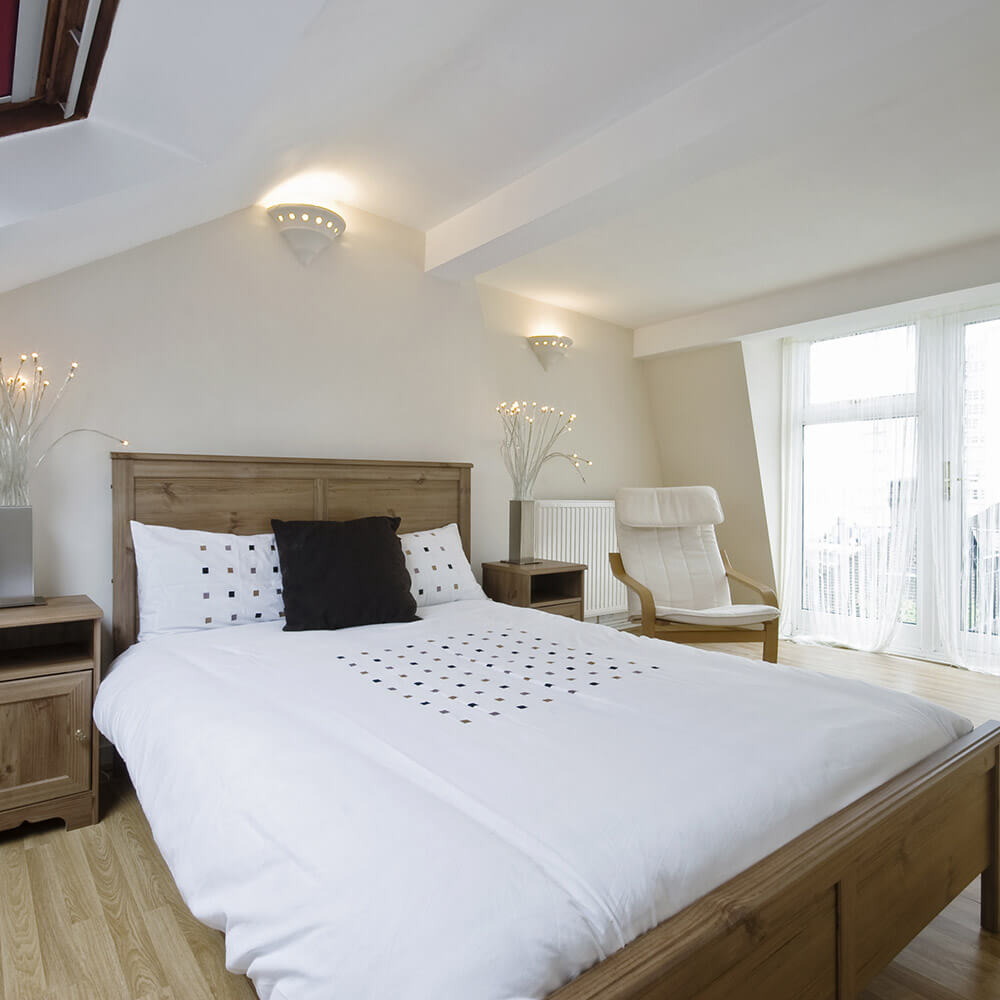 Why work with us
At Touchstone Lofts, have all the skills required to plan, manage and execute your dream loft.
Experienced team. We're proud to have fulfilled more than 1,000 loft conversions since 1989.
Competitive pricing. No surprise fees. We offer seamless solutions at affordable rates.
Client-centric approach. We're always on hand to discuss any aspect of the project. Your loft conversion is protected by a ten-year guarantee for your peace of mind.
Planning permission specialists. 98% of our plans are approved the first time which means you can breathe easy knowing your project is in qualified hands.
Book your free design consultation
We will provide you with a personalised and quality service from conception to completion.
To kickstart your project, one of our skilled surveyors will assess your property for free. We'll then present a free, no-obligation design proposal that otherwise costs £600. After which we will give you the structural calculations and begin securing local building approvals.
Call us on 0800 881 8194 to get your free quote and design consultation.
How long does a loft conversion take?
Depending on the size and type, most loft conversions take around 12 weeks.
Will I need to move out during the project?
No – it's safe to carry on living inside the property. We work from the scaffolding before the stairs go in. Any disruption you experience will mainly come from noise.
Where will you place our new staircase?
We will be able to fit your staircase around your existing layout and will find an option to suit you. If possible, we will try to fit your new staircase over the existing staircase so that it fits seamlessly within your property.
Do I need planning permission for a loft conversion?
This depends on your location and type of property – all flats require planning, but if you live in a house that isn't in a designated area, then permitted development is usually used and no planning is required. There are many other factors to take into account and one of our surveyors can advise further.
How much does a loft conversion cost?
Most cost between £30,000 and £50,000. This depends on the size and type – bigger and more complicated jobs take longer and therefore will cost more. See pricing information for further details.
What is a party wall agreement and do I need one for a loft conversion?
A party wall agreement (PWA) is required if you have a semi-detached or a terraced property and you are working within or near your neighbour's boundary. We can advise when the surveyor visits.
Does a loft conversion add value to a home?
Yes – it will add from 20% to 30% upwards depending on the size, design and type.
How much head height do you need for a loft conversion?
If you have a clear head height of 2m then a loft conversion may be possible. Our surveyor will need to assess this to confirm.

What's possible with your loft conversion?
These are some of the build possibilities you might want to consider for your loft conversion:
Explore our 2,000 square foot showhome
If you are curious to see how a loft conversion could work for you, visit our showhome and spark your imagination. With 2,000 square feet of display space filled with a variety of useful examples, such as staircases, bathrooms and our range of Velux windows, you will be leaving with a mind full of ideas to put into a plan for your own bespoke loft conversion. To find out more, or to book an appointment with us, call 0800 881 8194.
What can be achieved with a dormer loft conversion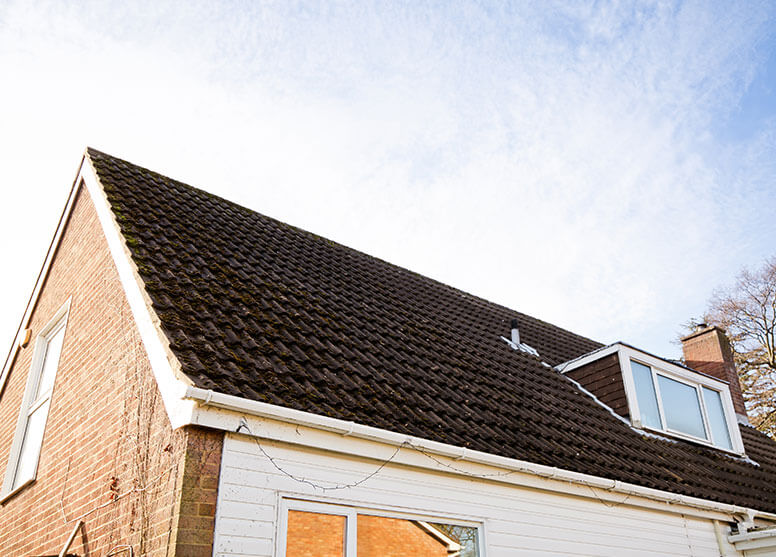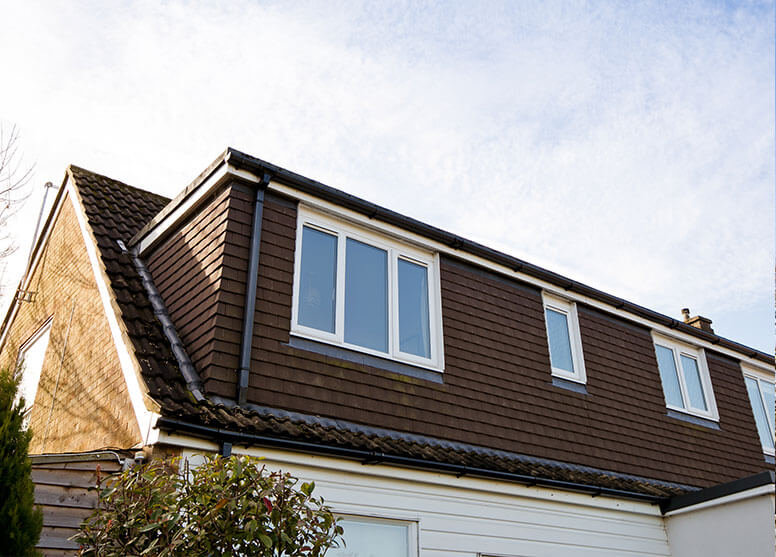 Specialists in home extensions
Are you considering extending your property, look no further, whether you are looking for a ground floor rear extension, side return extensions or even a double storey extensions, our 30+ years' experience in the property conversion business with service you well, take a look at our extension options here.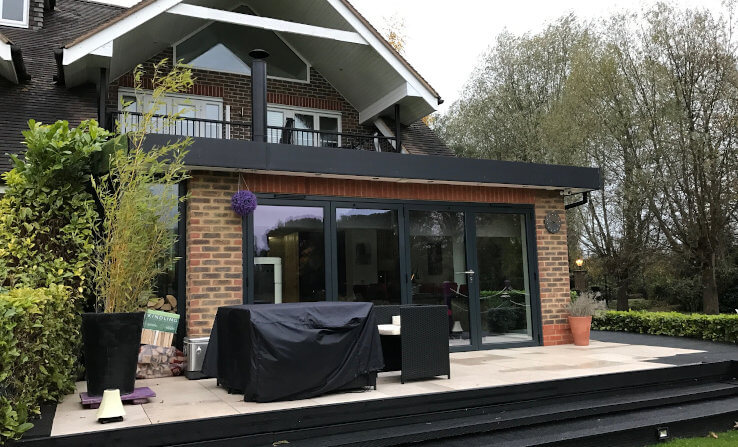 Looking to transform your loft?
Call us on 0800 881 8194 to arrange your free quote and design consultation.