Specialist loft conversion company in Surrey, Touchstone Lofts
Over 1,000 lofts converted since 1989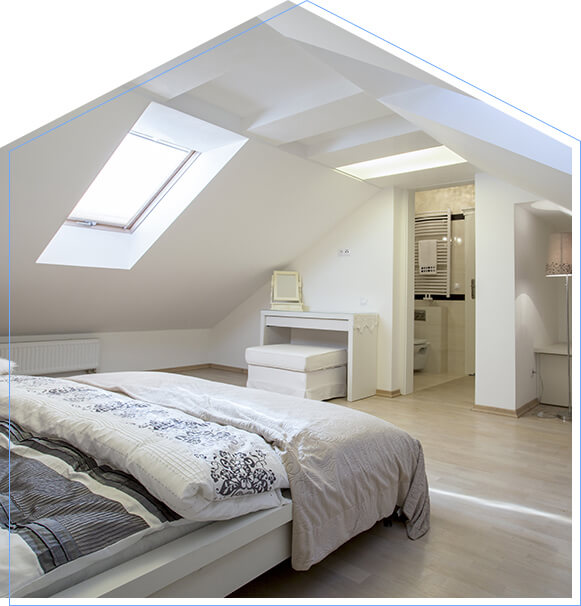 Surrey – a county full of surprises. Nestled in South East England, Surrey is a beautiful, scenic spot, and a great place for a family to settle. There is a lot of call for loft conversions in Surrey and our team are often kept busy working in the area, helping people to get the most out of their homes. After all, property prices in Surrey are high and people are often reluctant to move.
Surrey is a great place for families, with attractions such as Waverley Abbey, and the Haslemere Educational Museum. We meet many families who enjoy the quality of life in Surrey, but want just that little bit of additional space. Recent projects for us have included St Georges Rd GU9, Farncombe GU7, Brocks Drive GU2, Friars Gate GU2, and Curling Vale GU2. We have helped people to do some truly remarkable things with their homes – and all they did was call upon our expert team to lend them a hand.
We love working with homeowners in Surrey – get in touch and see how we could free up more space for you. We're currently offering our £600 design service free of charge! Don't miss out. Call 0800 881 8194, to get the process started.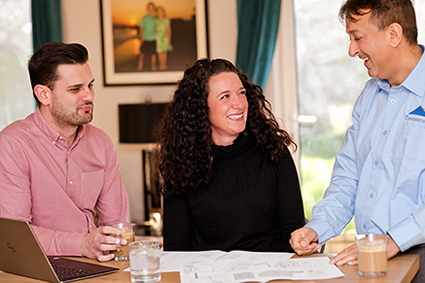 Award-winning loft conversions in Surrey
We have been recognised for outstanding quality craftsmanship and excellent customer service by the Federation of Master Builders in their Master Builder of the Year Awards, Southern Region.
We are also finalists in the 'Best Loft Conversion' category in the 2020 Homebuilding & Renovating Awards.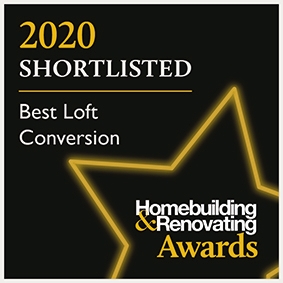 What are the key reasons for getting a loft conversion in Surrey?
Everyone can benefit from having more space. A loft conversion in Surrey can be the answer – these are the main reasons why people choose to have one:

More space, less hassle.
A loft conversion in Surrey lets you make use of space up in the rafters that wouldn't be accessible otherwise. Create a new bedroom, a cinema room, a home office, or anything else you like. Your new space can be your own.

Stay in your Surrey home you love.
There's no need to move – stay right where you are, with the additional space a loft conversion in Surrey can give you. Avoid costs like surveys, commission and stamp duty – invest in a loft conversion instead.

A higher selling price for your Surrey property.
Many people decide to sell up further down the line. If this is you, then you can expect to add around 20% to your home's price with a loft conversion in Surrey. It's a simple way to increase value.
Types of loft conversion in Surrey
There are many different types of property in Surrey, which means we need to be skilled in creating all different types of loft conversion. We are also used to designing conversions around tight spaces, including ones with a low ridge height. Don't be put off if your space is small or headroom is limited – we can often create loft conversions in Surrey without any major structural alterations. We are your project managers as well as your designers and builders, making sure the loft conversion process goes to plan.
Transform your Surrey home with a stunning loft conversion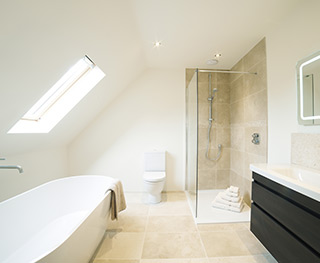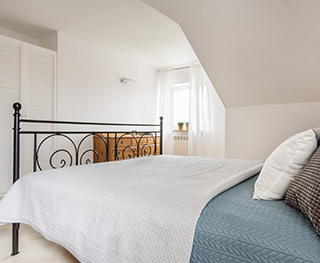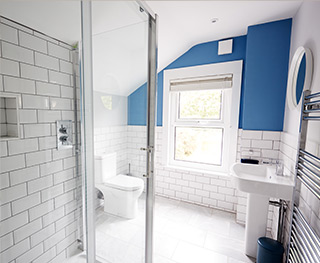 Claim your free loft design appointment in Surrey
Get a design and full consultation for free, usually valued at £600. Call 0800 881 8194, or send us a message. Our surveyor will visit your home and create bespoke loft conversion designs for you.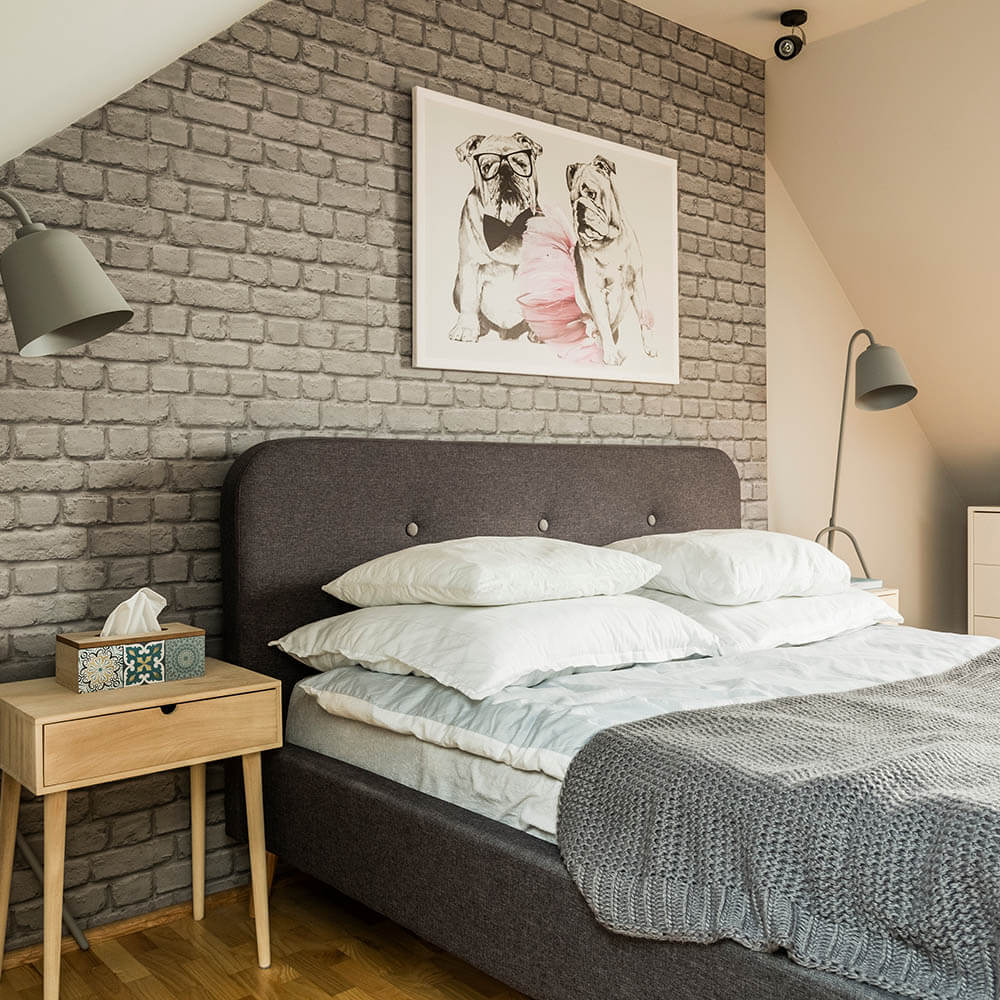 Why choose Touchstone Lofts for your loft conversion in Surrey?
More than 30 years' experience. Our experience means we can create tailored, sophisticated solutions. Don't feel let down by your home. Make sure of all it has to offer, with our help.
A show house for you to explore. Come and pay us a visit and see the different kinds of loft conversion in person. Come and be inspired.
Project management. The last thing you want is to be going between companies, trying to pull together a project and manage different contractors. We do all that for you – we will be your eyes and ears throughout.
98% planning application success. Our designs gain planning consent 98% of the time, because we really know what we're doing. We create designs that local authorities will approve, and that your neighbours are happy about as well.
A more practical use of your space. We create realistic and practical designs, and we will talk to you about the practicalities along the way. Want better insulation? We can help. Need a fire safety system? We'll install it. Want to understand permitted development? Just ask!
Get the loft conversion process started in Surrey
Let's talk about your Surrey loft conversion in person. Our surveyors can give you tailored advice and help you transform your home – they're not sales people, they're designers. Ask us all your questions. Put us to the test.
Contact Touchstone Lofts
Contact us to book in your consultation and get a free loft conversion design in Surrey. Call 0800 881 8194, or send us a message.
Loft conversion storage ideas in Surrey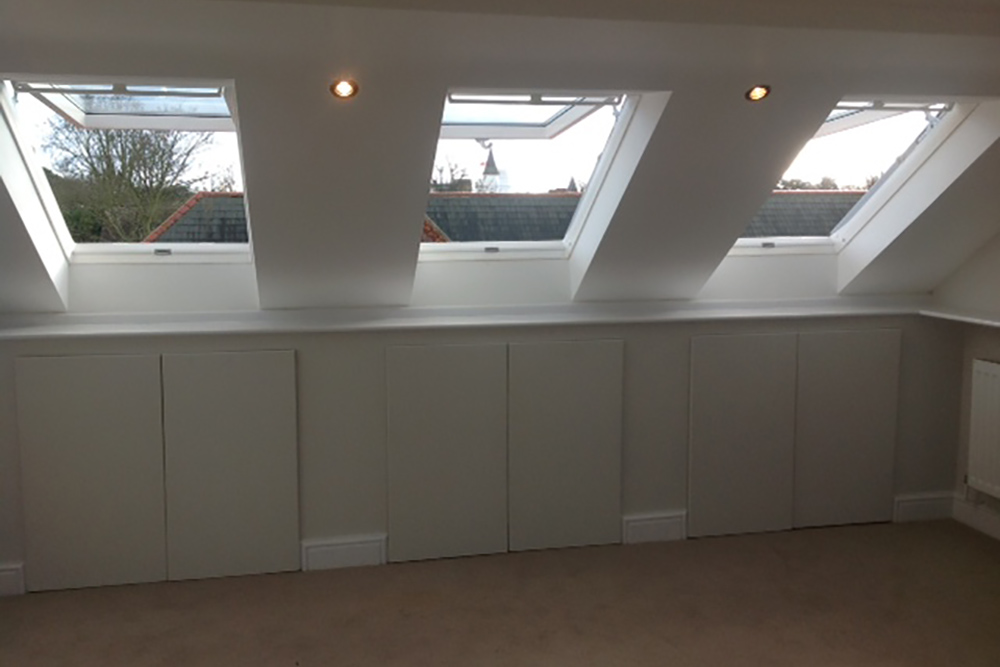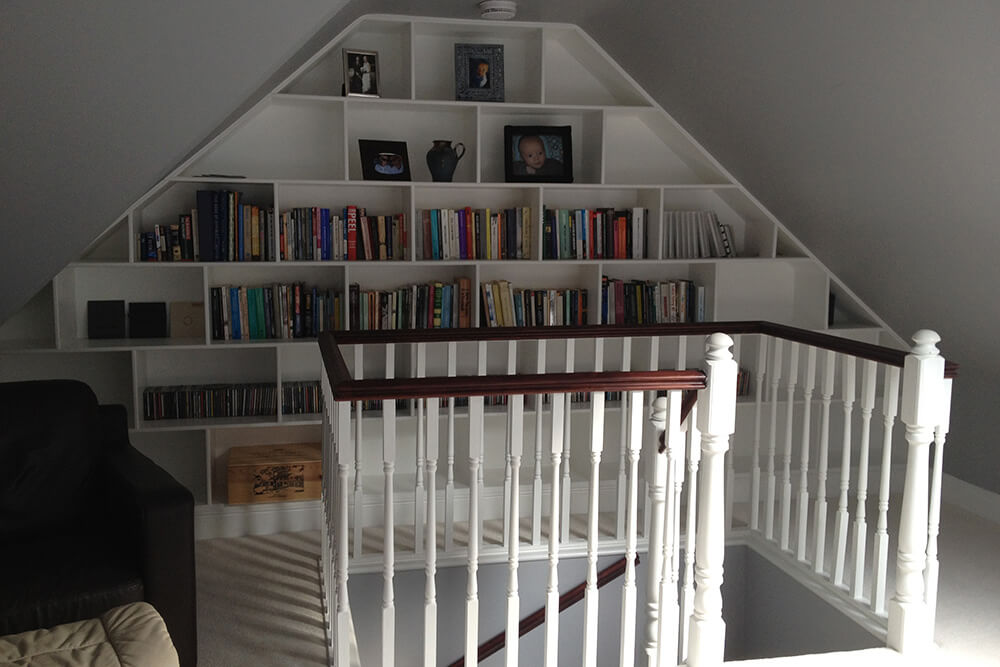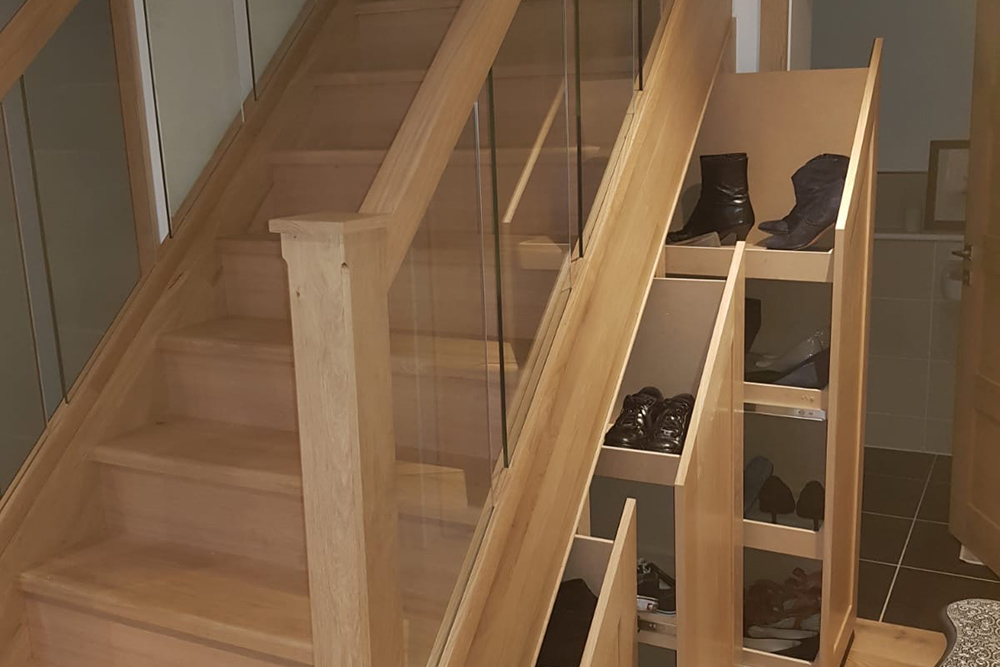 Pay us a visit at our show house
See a dormer loft in person, or understand what a mansard loft really looks like. We have options for you to explore at our show house, and a member of the team will be on hand to answer your questions too. There's 2,000 square feet of space, all dedicated to loft conversions in Surrey, helping you to fully understand your options. See examples of Velux rooflights, blinds, windows, and come away feeling inspired about the possibilities for your own loft conversion in Surrey.
How long does a loft conversion in Surrey take?
Depending on the size and type, most loft conversions in Surrey take around 12 weeks.
Will I need to move out during the project?
No – it's safe to carry on living inside your Surrey property. We work from the scaffolding before the stairs go in. Any disruption you experience will mainly come from noise.
Where will you place our new staircase?
We will be able to fit your staircase around your existing layout and will find an option to suit you. If possible, we will try to fit your new staircase over the existing staircase so that it fits seamlessly within your Surrey property.
Do I need planning permission for a loft conversion in Surrey?
This depends on your location and type of property – all flats require planning, but if you live in a house that isn't in a designated area, then permitted development is usually used and no planning is required. There are many other factors to take into account and one of our surveyors can advise further.
How much does a loft conversion in Surrey cost?
Most cost between £30,000 and £50,000. This depends on the size and type – bigger and more complicated jobs take longer and therefore will cost more. See pricing information for further details.
What is a party wall agreement and do I need one for a loft conversion in Surrey?
A party wall agreement (PWA) is required if you have a semi-detached or a terraced property and you are working within or near your neighbour's boundary. We can advise when the surveyor visits.
Does a loft conversion add value to your Surrey home?
Yes – it will add from 20% to 30% upwards depending on the size, design and type.
How much head height do you need for a loft conversion in Surrey?
If you have a clear head height of 2m then a loft conversion in Surrey may be possible. Our surveyor will need to assess this to confirm.

What's possible with your loft conversion in Surrey?
These are some of the build possibilities you might want to consider for your loft conversion in Surrey:
What can be achieved with a dormer loft conversion in Surrey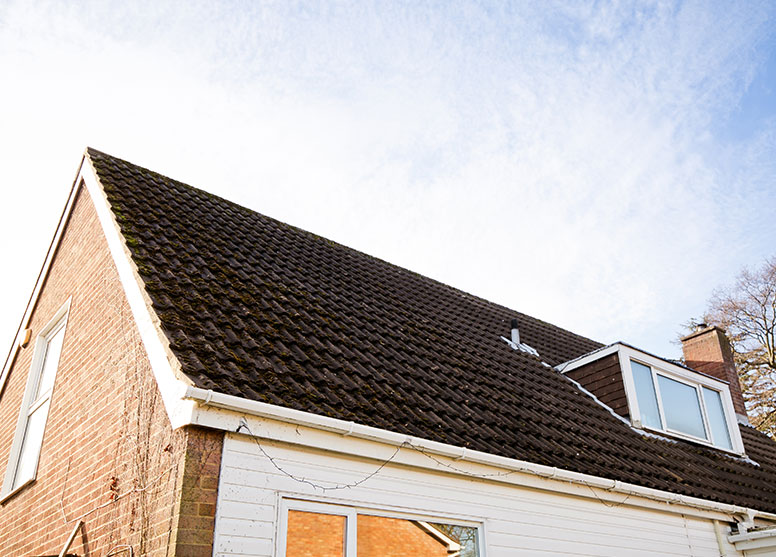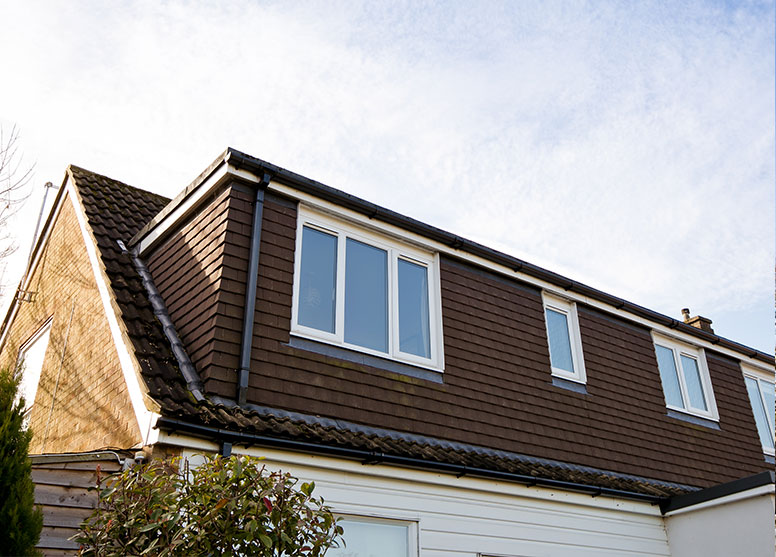 Specialists in home extensions
Are you considering extending your property, look no further, whether you are looking for a ground floor rear extension, side return extensions or even a double storey extensions, our 30+ years' experience in the property conversion business with service you well, take a look at our extension options here.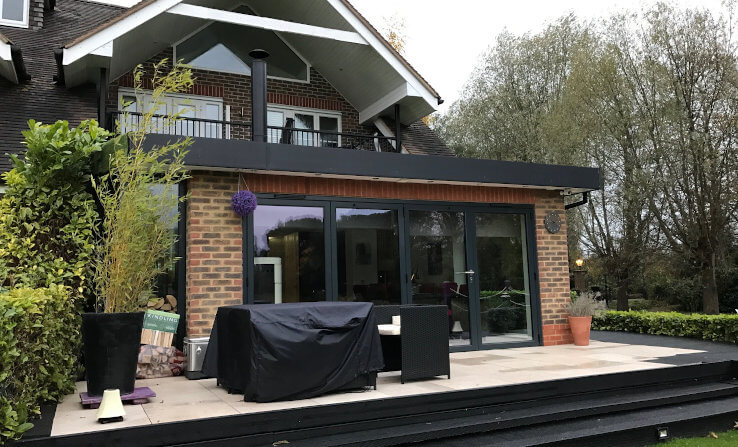 Looking to transform your loft in Surrey?
Call us on 0800 881 8194 to arrange your free quote and design consultation.
We cover all of these areas for loft conversions in Surrey