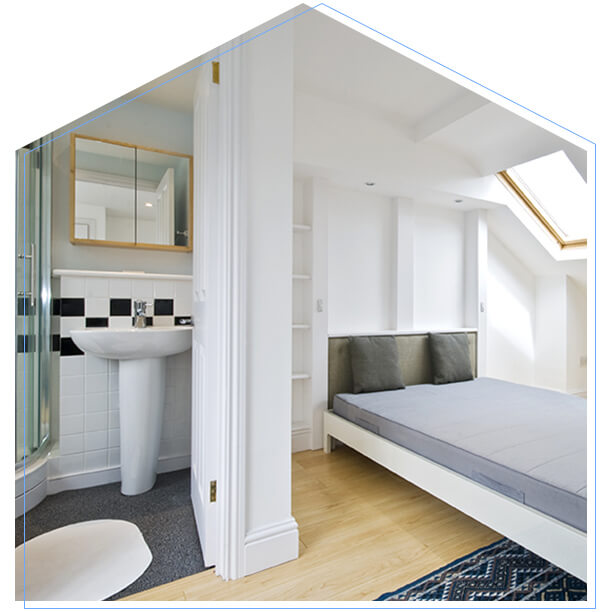 Bungalows offer great loft conversion potential. They have large roof spaces with plenty of possibilities – we can often create two or three bedrooms and a bathroom in the space above a bungalow. This gives you an abundance of new living space, and if you decide to sell up in future, it should significantly increase the value of your home. We've completed many successful loft conversion projects in bungalows – could yours be next?
Want to know more about bungalow loft conversions? Contact our team to discuss your options and find out how we can help you.
Call 0800 881 8194
There's great potential in the roof of your bungalow
Bungalows offer some of the best opportunities for loft conversions – here are just a few of the reasons why:
Their large roof spaces make them ideal for conversion
Huge conversions can be built, with the same square footage as the ground floor
A loft conversion gives a great return on investment by increasing value
Most bungalow loft conversions can be completed under permitted development rights
Solid internal walls make the structural changes easier
Bungalows are usually detached or semi-detached, making access easy
Rooms such as en suites that require additional headroom can be added easily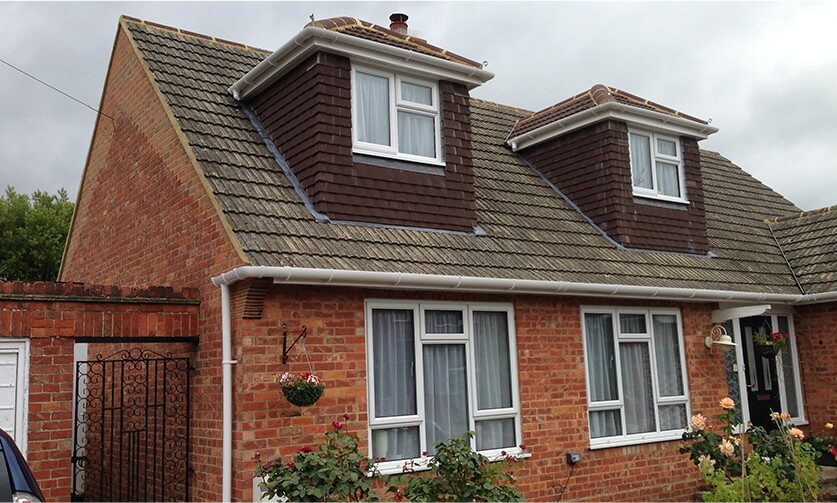 Discover your perfect loft conversion
Get in touch to arrange your free design appointment, usually charged at £600. A qualified surveyor will come out to see your bungalow and can tell you what's possible with your current roof space. Fill in our form and we'll contact you to arrange a suitable time. It's a no obligation service, so if you decide not to go ahead, that's absolutely fine!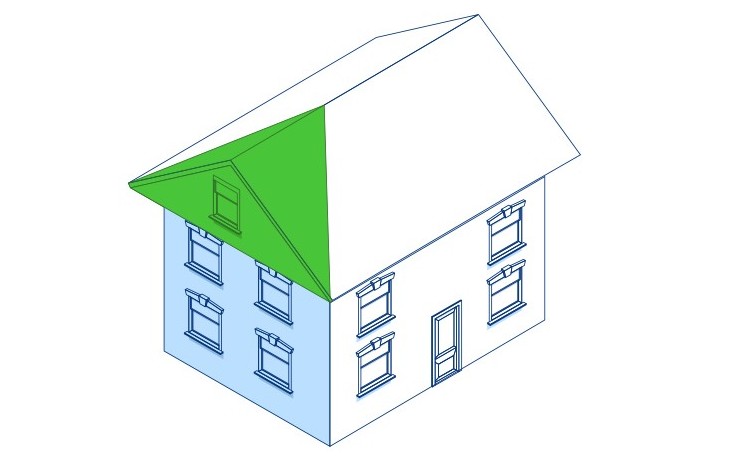 Hip to gable loft conversions
Bungalows that are semi-detached will often have a hipped roof that slopes at the side. This can be turned into a gable end and transformed into a spacious loft conversion with excellent head height.
The average cost of a hip to gable loft conversion is £40,000-£50,000.
Dormer loft conversions
Dormers create an attractive box-like structure that protrudes from the roof, with walls that are at 90° to the floor. This offers very good head height, allowing you to easily have an en suite bathroom in your loft space. You can have a dormer in various positions in your roof and can add more if you'd like a larger room inside.
The average cost of a dormer loft conversion is £35,000-£55,000.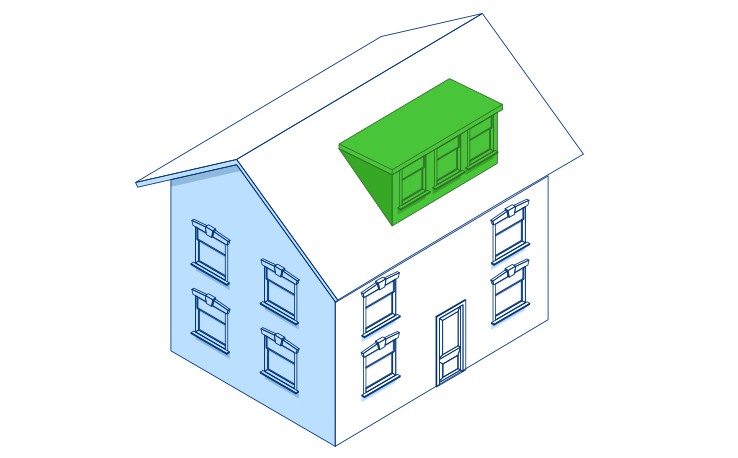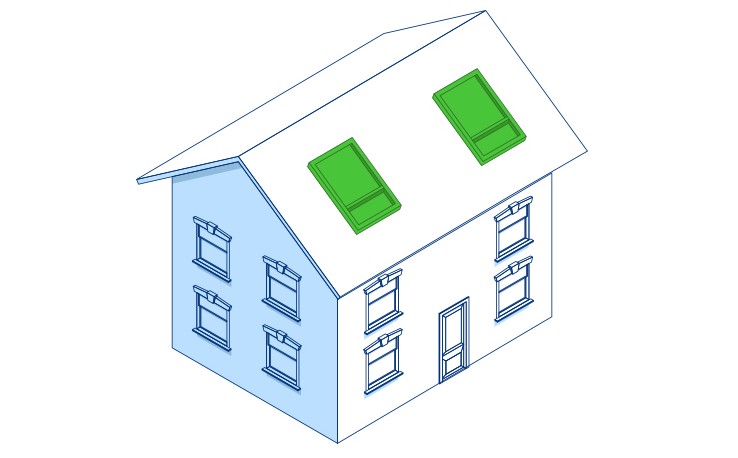 Velux loft conversions
Velux loft conversions don't require structural alterations, they use the space that's already inside your roof. They're suitable for bungalows that already have good head height, so we will work with what you've got. A rooflight or a Velux window is added into the roof to make sure your new room is light and bright.
Velux loft conversions are considerably cheaper, with prices starting from around £24,000.
Mansard loft conversions
Mansard loft conversions can add what feels like a whole new floor to your bungalow. They have a 72° wall that offers excellent head height inside and lends an elegant look to the outside. You can achieve a beautiful, aesthetically-focused bungalow loft conversion when you add a mansard dormer.
Mansard loft conversion prices start at around £48,000.
See some of the options that can help you personalise your loft space:
Bungalow loft conversion
– before and after
BEFORE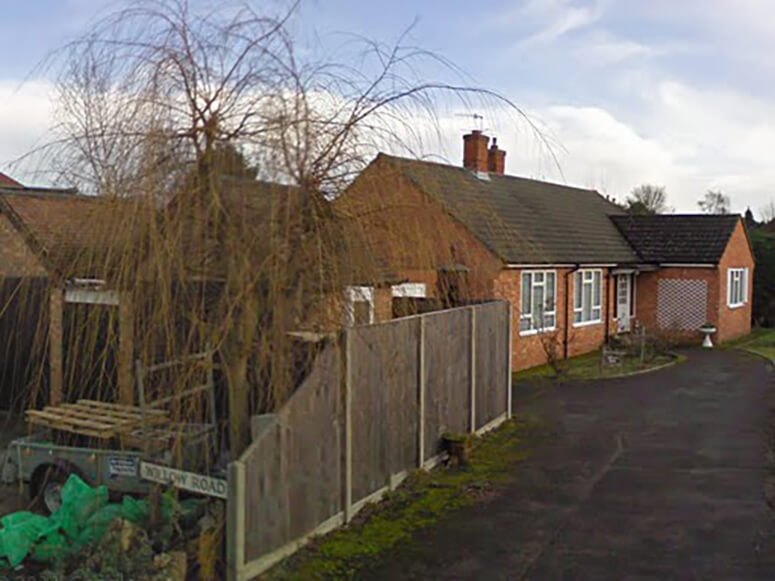 AFTER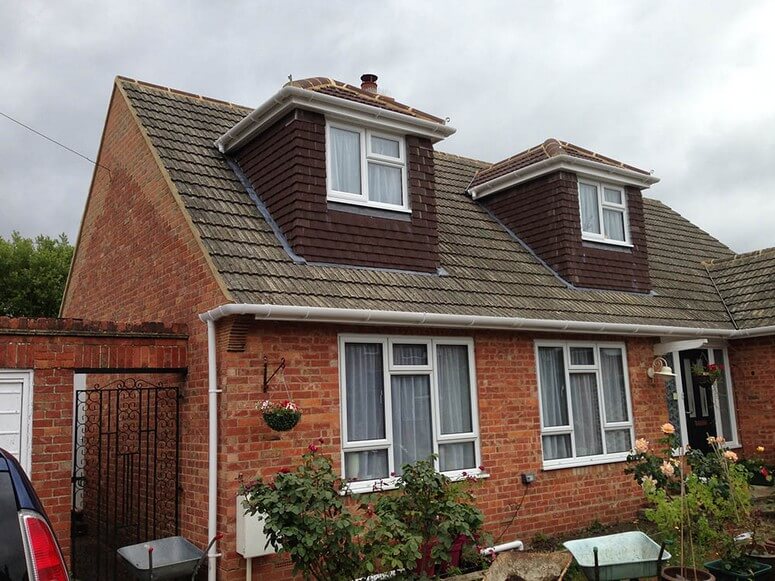 Loft conversion on a bungalow