Specialist loft conversion company in Teddington, Touchstone Lofts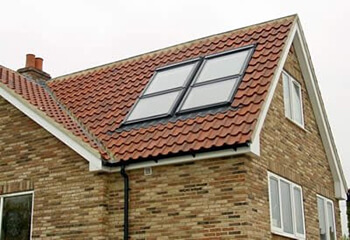 Hip To Gable Conversion
Hip to Gable conversions are popular among Teddington homeowners with semi-detached or detached properties, end of terraces, and bungalows. The existing sloping roof is turned into a flat gable to increase available space. Depending on various factors, a hip to gable extension may or may not require planning permission. We can help you with this and apply on your behalf.
Dormer Conversion
Dormer loft conversions are the most common type requested by Teddington residents. With a dormer conversion we extend the existing roof vertically to create extra floor space and headroom. To achieve this, it is important that at least half of the current floor space has a ceiling height of at least two metres or higher. Dormers usually do not require planning permission.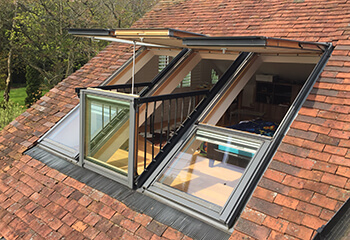 Velux Conversion
A Velux, or roof light loft conversion in Teddington is the most simple and economical type available. With a Velux, the roof remains unchanged, other than the installation of attractive flush Velux windows to give plenty of natural light. Typically, a Velux attic conversion does not need planning permission as the roof structure remains unchanged. This is the perfect solution if you want minimal outlay and disruption.
Teddington is a suburban area in the London Borough of Richmond on the north bank of the Thames, between Hampton Nick and Twickenham.
Teddington is mainly residential but is bisected almost continuous row of shops and offices running from Bushy park to the Thames.
Teddington dates back thousands of years and has a history dating back Saxon and Roman times. Economically Teddingdon improved with the Lock and the railway. Local economy includes Teddington studios and it has a vibrant high street filled with great pubs and restuarants.
Property is very expensive in Teddington and Touchstone Loft have done may loft conversions in Teddington.
Can My Loft Space Be Converted?
If you have a loft space in your roof, the only requirement is some head height and a  loft conversion can be done. There are not many properties that cannot take a loft conversion. In Teddington we have converted lofts where the roof space has been very shallow and the ridge height is only 2m high. Figuring out where the stairs will be located is usually a challenge for those not familiar with loft conversions.
Our consultants are trained to design the stairs to try and limit the loss of any living space and to make the conversion look like the stairs are part of the existing design of the property. The conversion size is dependent on a few factors that include the footprint of the loft-space and the head height in the loft. Space can be added be adding dormers, which effectively steal space from the airspace above your roof. We offer a free feasibility study, which involve sour consultant visiting your property and providing you with a free no obligation quotation.
Experience & Dedicated Expertise
With over 20 years of experience Touchstone Lofts have converted every type of loft from terrace to bungalow to multi-million pound mansions. In house design and architectural expertise, we can conduct all planning applications and we can attend to all your plumbing and heating requirements.
The Award Winning Loft Conversion Specialist
Touchstone Lofts were "Highly commended" for "Outstanding Quality Craftsmanship and Excellent Customer Service" for the "Master Builder of the Year awards 2010. Quite simply this is the most prestigious national award a builder can win in the UK. We were nominated over twelve times and were selected as a winner from over 500 hundred nominations.
How Do I Get A FREE Quote?
We offer a free no obligation quote for a loft conversion, contact us today to arrange a visit.
Specialists in home extensions
Are you considering extending your property, look no further, whether you are looking for a ground floor rear extension, side return extensions or even a double storey extensions, our 30+ years' experience in the property conversion business with service you well, take a look at our extension options here.