Specialist loft conversion company in Essex, Touchstone Lofts
Over 1,000 lofts converted since 1989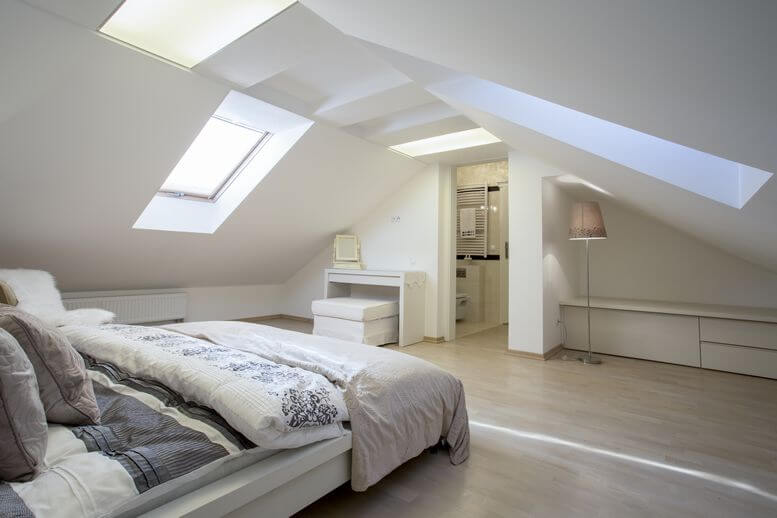 Start living in the Essex home you have always dreamt of by creating additional space and enhancing your home with a bespoke loft conversion. Touchstone Lofts have been designing and building high quality loft conversions across Essex since 1989. Our experienced team know exactly how to design and deliver your dream project with minimum fuss and maximum impact.
We regularly work throughout Essex, from Southend to Saffron Walden, and have generated unrivalled experience of the varied styles of homes and construction methods that exists throughout Essex.
If you live in Essex and you're interested in converting your loft, call us on 0800 881 8194 or email [email protected] to arrange a free quote and design consultation. We are loft conversion specialists who can help your property achieve its full potential.
Award-winning loft conversions
We have been recognised for outstanding quality craftsmanship and excellent customer service by the Federation of Master Builders in their Master Builder of the Year Awards, Southern Region.
We are also finalists in the 'Best Loft Conversion' category in the 2020 Homebuilding & Renovating Awards.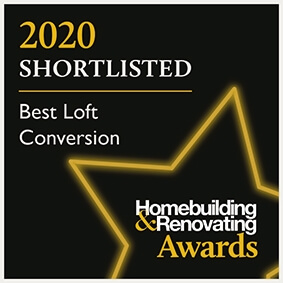 Claim your free loft design appointment
Claim your free design appointment – you've got nothing to lose. It's worth £600, but we offer this service free of charge. Discover the possibilities, explore the options and find a loft conversion that will suit your way of life and your Essex home. Contact us to set up your free appointment.
You can either call us on 0800 881 8194, email us via [email protected] or complete the form.
Types of loft conversion for Essex homes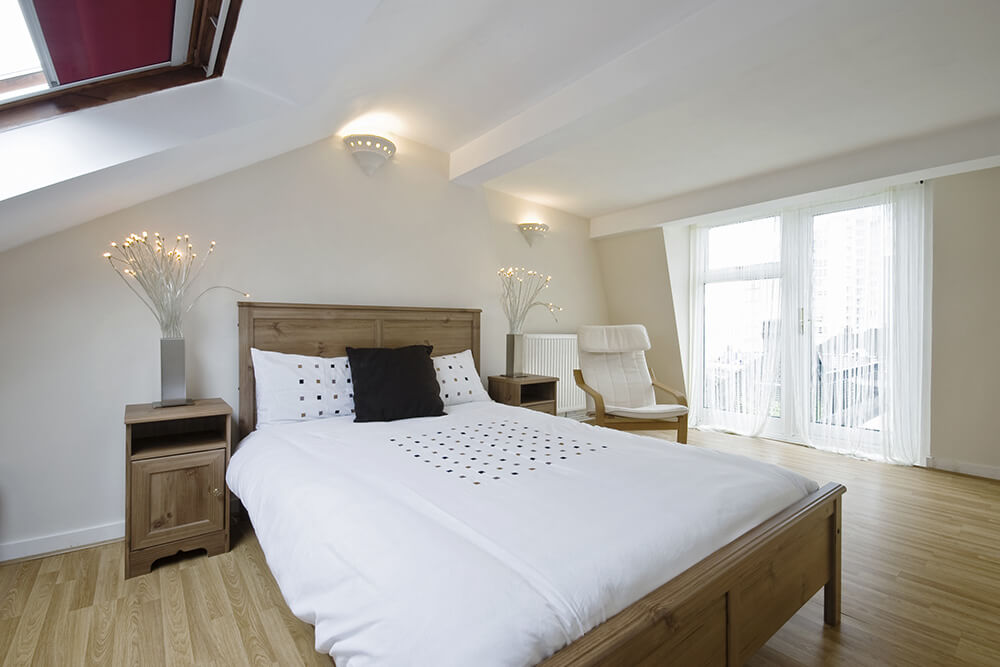 How can we transform your Essex home?
We offer a fully designed and project-managed service that removes stress and focuses solely on delivering your dream at an affordable price.
Over the last 20 years we have won awards and accreditations for our wide variety of unique projects and aim to make you as proud of our work as we are. We have been recognised for outstanding quality craftsmanship and excellent customer service by the Federation of Master Builders in their Master Builder of the Year Awards, Southern Region. We are also finalists in the 'Best Loft Conversion' category in the 2020 Homebuilding & Renovating Awards.
Transform your Essex home with a stunning loft conversion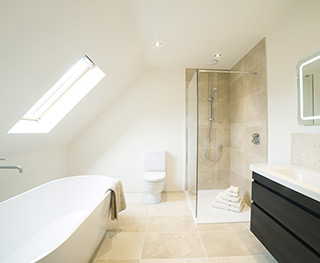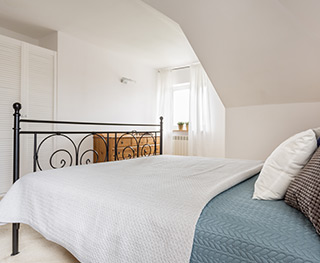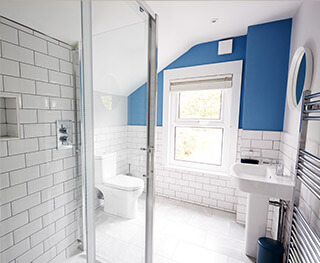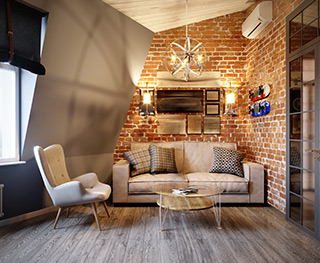 Want to find out more?
Give us a call on 0800 881 8194 or email [email protected] if you are considering a loft conversion for your Essex home. We will be happy to help with any questions or queries you may have.
Storage inspiration for your loft conversion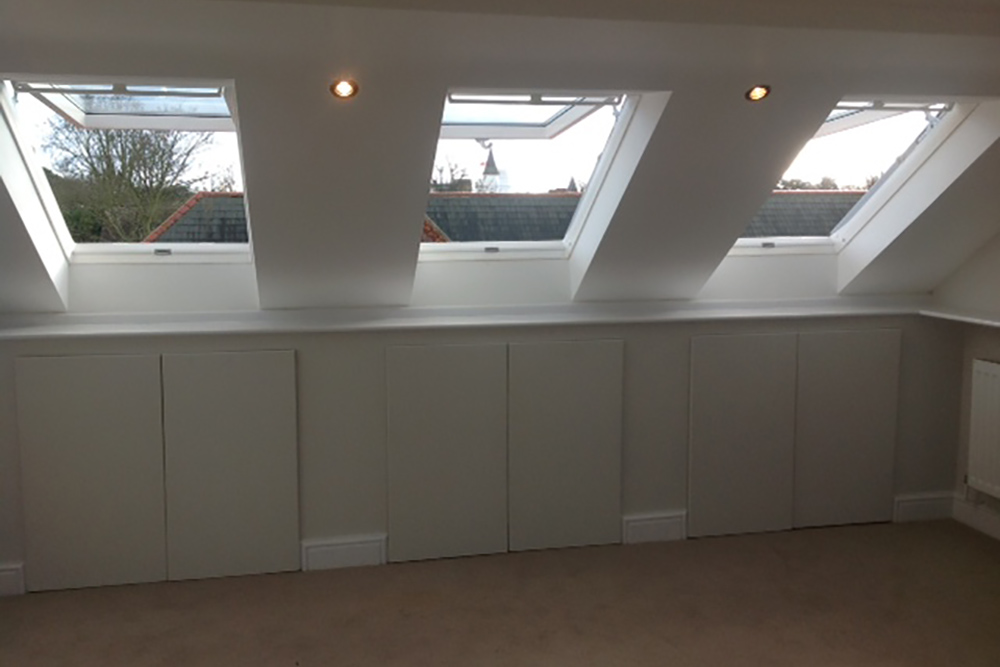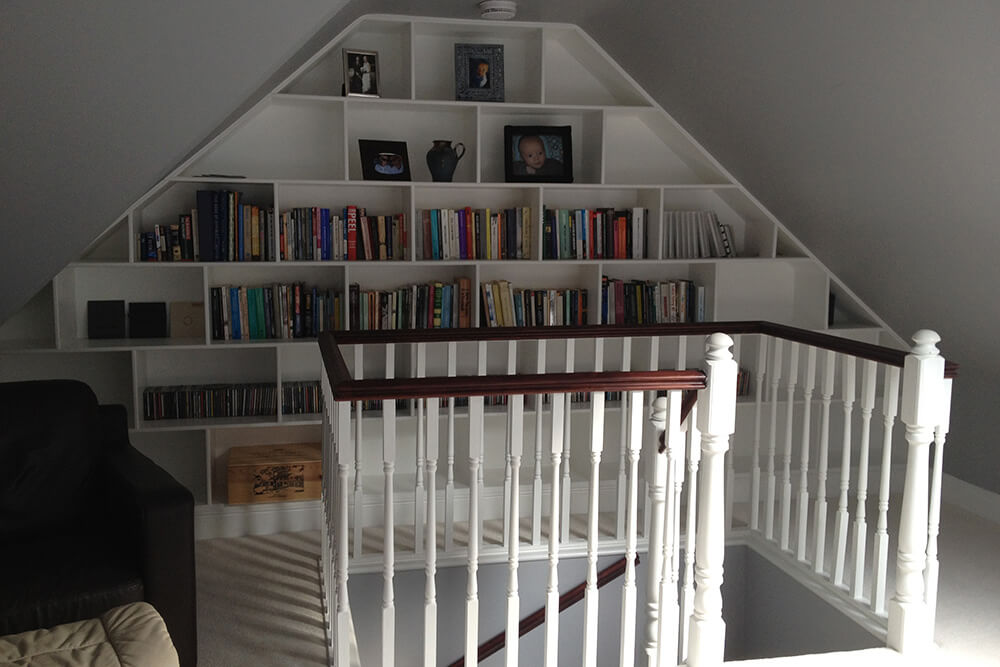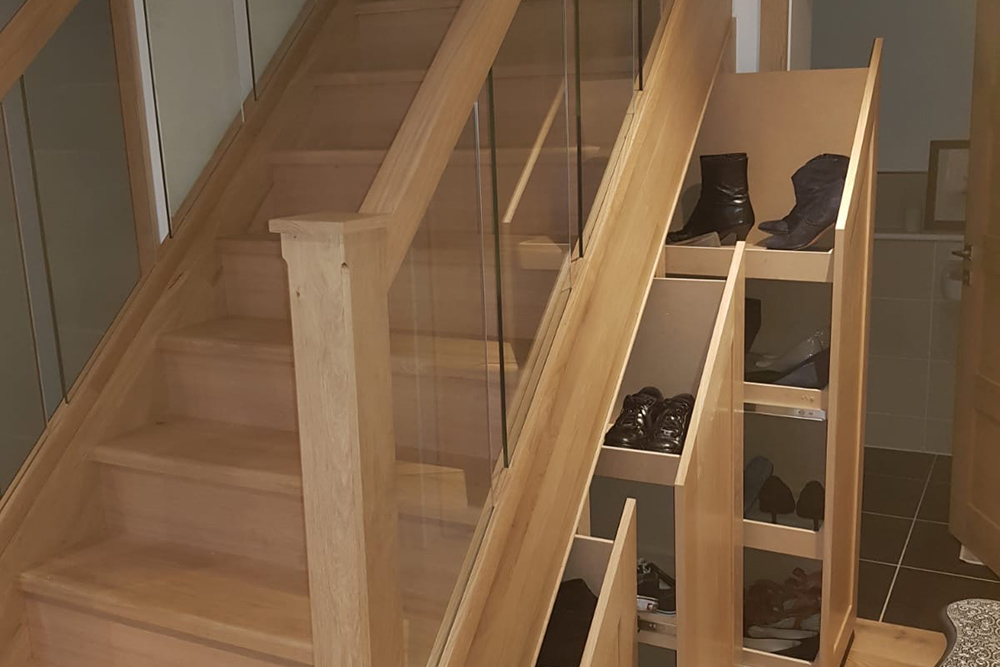 How could a loft conversion work for your Essex home?
Affordability
Converting your loft is one of the most cost-effective ways to increase the amount of space in your home. By using space which already exists, you are stopping yourself from increasing your home's footprint. A loft conversion also allows a high amount of natural light in, decreasing the amount of artificial lighting you would need to have installed.
Enhanced Lifestyle
If you ever dreamt of that large glamorous space within your home, with lots of light, air and open views, then a loft conversion would be the right choice for you. A conversion at the top of your home will create a separate space the games room you never thought you'd have or could create your own Zen space with views across Essex and a ton of natural light. Passers-by will also be unaware of the additional living space to the top of the house, creating privacy for you and your family.
Avoid the hassle of moving
Moving out of the up-and-coming Essex area may not be the ideal choice for you and your family. After all, moving can be expensive and can often provide very little increased space. Creating additional room within the footprint of your existing home is often a far more attractive option. You will also have no need to worry about added costs such as estate agent or stamp duty fees.
Growing family
If your family is growing and your life is becoming busier, the thought of re-locating can be far too stressful. A hassle-free loft conversion could fit easily into your busy life. Our team will be able to work out of sight and out of mind with minimal mess and disruption.
Why choose Touchstone Lofts to work on your home in Essex?
More than 30 years' experience
We are the leading Essex loft conversion specialists. We have the team with the skills and experience to deliver projects which other companies may struggle with; we're particularly adept at converting lofts that have challenging space restrictions.
All inclusive
We don't do surprises! From start to finish we take care of every aspect of the project under a single cost. Designs that often cost over £600 are included, as are project management fees.
Turn-key service
Everything is taken care of by our own team – we don't rely on external contractors. This means that we can control costs as well as quality, while dealing with any challenges quickly and efficiently.
It's all about design
We pride ourselves on enhancing the kerb appeal of your property whilst also providing realistic, usable space that meets your expectations and delivers your dream design.
How long does a loft conversion take?
Depending on the size and type, most loft conversions take around 12 weeks.
Will I need to move out during the project?
No – it's safe to carry on living inside the property. We work from the scaffolding before the stairs go in. Any disruption you experience will mainly come from noise.
Where will you place our new staircase?
We will be able to fit your staircase around your existing layout and will find an option to suit you. If possible, we will try to fit your new staircase over the existing staircase so that it fits seamlessly within your property.
Do I need planning permission for a loft conversion?
This depends on your location and type of property – all flats require planning, but if you live in a house that isn't in a designated area, then permitted development is usually used and no planning is required. There are many other factors to take into account and one of our surveyors can advise further.
How much does a loft conversion cost?
Most cost between £30,000 and £50,000. This depends on the size and type – bigger and more complicated jobs take longer and therefore will cost more. See pricing information for further details.
What is a party wall agreement and do I need one for a loft conversion?
A party wall agreement (PWA) is required if you have a semi-detached or a terraced property and you are working within or near your neighbour's boundary. We can advise when the surveyor visits.
Does a loft conversion add value to a home?
Yes – it will add from 20% to 30% upwards depending on the size, design and type.
How much head height do you need for a loft conversion?
If you have a clear head height of 2m then a loft conversion may be possible. Our surveyor will need to assess this to confirm.

What's possible with your loft conversion?
These are some of the build possibilities you might want to consider for your loft conversion:
Explore our 2,000 square foot showhome
If you are curious to see how a loft conversion could work for you, visit our showhome and spark your imagination. With 2,000 square feet of display space filled with a variety of useful examples, such as staircases, bathrooms and our range of Velux windows, you will be leaving with a mind full of ideas to put into a plan for your own bespoke loft conversion. To find out more, or to book an appointment with us, call 0800 881 8194 or email [email protected]
What can be achieved with a dormer loft conversion
Since 1989, we have converted lofts all over England and the South East, including London, Essex, Surrey, Kent, Sussex, Hertfordshire, Berkshire, Bedfordshire, Buckinghamshire, Hampshire, Oxfordshire, the West Midlands, Warwickshire, Staffordshire, Leicestershire, and Northamptonshire. To find out how a loft conversion can transform your property, call 0800 881 8194  or email [email protected]
We cover all of these areas in Essex
Basildon
Chelmsford
Epping
Harwich
Rochford
Waltham Abbey
Billericay
Chigwell
Grays
Loughton
Saffron Walden
Wickford
Braintree
Clacton
Halstead
Maldon
Southend
Witham
Brentwood
Colchester
Harlow
Rayleigh
Tilbury