Specialist loft conversion company in Chesham, Touchstone Lofts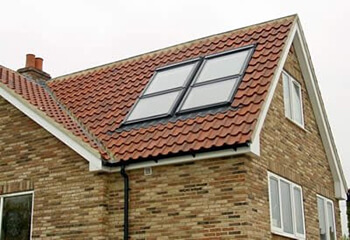 Hip To Gable Conversion
Hip to Gable conversions are popular among Chesham homeowners with semi-detached or detached properties, end of terraces, and bungalows. The existing sloping roof is turned into a flat gable to increase available space. Depending on various factors, a hip to gable extension may or may not require planning permission. We can help you with this and apply on your behalf.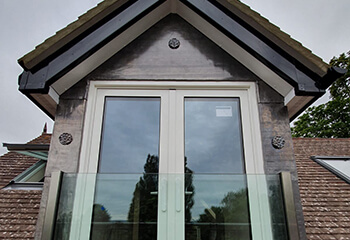 Dormer Conversion
Dormer loft conversions are the most common type requested by Chesham residents. With a dormer conversion we extend the existing roof vertically to create extra floor space and headroom. To achieve this, it is important that at least half of the current floor space has a ceiling height of at least two metres or higher. Dormers usually do not require planning permission.
Velux Conversion
A Velux, or roof light loft conversion in Chesham is the most simple and economical type available. With a Velux, the roof remains unchanged, other than the installation of attractive flush Velux windows to give plenty of natural light. Typically, a Velux attic conversion does not need planning permission as the roof structure remains unchanged. This is the perfect solution if you want minimal outlay and disruption.
Chesham is a market town located just a few miles from the Chiltern Hills, an area of outstanding natural beauty. Chesham also has the advantage that it's situated only around 35 miles drive from the centre of London, and as a result a sought after area by commuters.
Since the 18th and 19th centuries, Chesham has flourished thanks to a thriving manufacturing industry. The market of Chesham also brings many visitors to the area, and has been an attraction since 1257 when King Henry III approved a weekly market royal charter.
Property Prices
Needless to say, with such an appealing landscape, good income opportunities and the close proximity to London, Chesham property prices are high, albeit far cheaper than neighbouring Beaconsfield. A small one-bedroom flat in Chesham will set you back well over £200,000 and the average property price is around £595,000.
If you live in Chesham and need more room in your current home, one way to avoid the considerable expense and upheaval of moving is to expand your existing space with a loft conversion. You will see many period houses in Chesham with conversions if you look up when walking through the town. Period housing tends to be limited in size, and as it is often terraced, so difficult to extend on the ground floor. Therefore, expanding by converting the loft is the perfect straightforward solution to gain additional living room.
Why Choose Touchstone for a Chesham Loft Conversion
Touchstone Lofts have completed many Buckinghamshire loft conversions during the last 20 years, ranging from basic Velux conversions for a home office or guest room, to larger hip to gable conversions, which in some cases provide up to two extra bedrooms and a bathroom. Any type of loft conversion will add considerable value to a Chesham home.
There are many loft and building firms working in and around Chesham –so why choose us?
Touchstone have been in the business of converting lofts for the best part of 30 years. We will do an initial advice and feasibility survey completely free, as well as a free quotation.
Our rates are extremely competitive, and where necessary we can take care of permits on your behalf. Because Touchstone are loft conversion specialists as opposed to general builders, every stage of the work is completed by us. As absolutely no part of the work is outsourced, we can guarantee everything is completed to our consistent high standard.
Contact us today to discuss your Chesham loft extension by filling out our contact form or call 01865 595577.
Specialists in home extensions
Are you considering extending your property, look no further, whether you are looking for a ground floor rear extension, side return extensions or even a double storey extensions, our 30+ years' experience in the property conversion business with service you well, take a look at our extension options here.