Specialist loft conversion company in Tooting, Touchstone Lofts
Over 1,000 lofts converted since 1989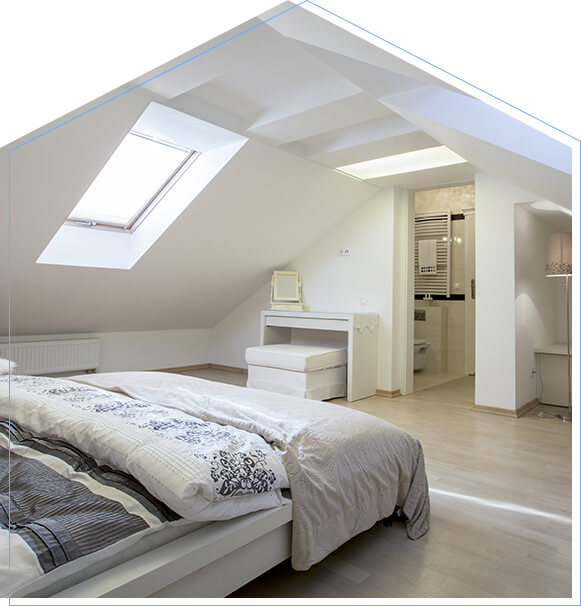 It's always good to have a lovely home to come back to – especially if you're cold and muddy after a run at Tooting Bec Athletics Track & Gym! Make the most of your house in Tooting by converting your loft into practical, usable space. We've recently been working on Smallwood Road SW17 – you might have seen our team transforming loft spaces in typical Tooting terraced homes around the area. We've also worked extensively around the Hereward Road SW17 area, with its stunning period properties, Garratt Terrace, and Edencourt Road. Perhaps you live closer to the Heritage Care Centre, in the north of Tooting. We know that area too, and can help you make the most of your space.
If you'd like to arrange a free design consultation, we'll come out to Tooting to meet you. Call 0800 881 8194. We'll be happy to set up a convenient appointment time.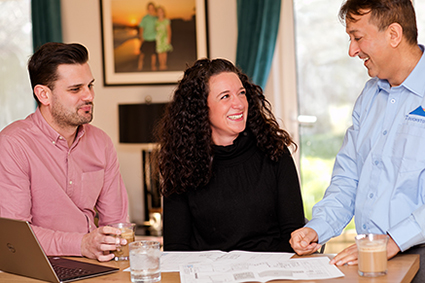 Award-winning loft conversions
We have been recognised for outstanding quality craftsmanship and excellent customer service by the Federation of Master Builders in their Master Builder of the Year Awards, Southern Region.
We are also finalists in the 'Best Loft Conversion' category in the 2020 Homebuilding & Renovating Awards.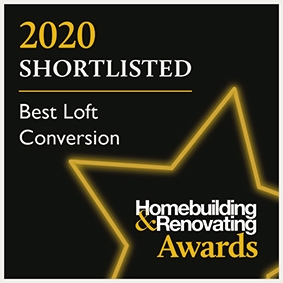 How will a loft conversion benefit your Tooting home?

More usable space
Lofts are already part of your home – they're just waiting to be converted. You don't need an extension. Make your loft work harder for you.

Increase your home's value
The property market is booming in Tooting. If you decide to sell in future, you could get 20% more for your home when you have a high-quality loft conversion.

No need to move
Moving home is expensive and stressful – nobody wants to move if they don't have to. A loft conversion can give you all the space you need, so you don't have to move house.

Make your home your own
There's so much you can do with your loft space. The only limit is your imagination. We've converted lofts to create home offices, bedrooms, bathrooms, cinema rooms, games rooms, and more.
Find out your loft conversion options
See how we can help you improve your Tooting home. Call 0800 881 8194 to arrange a free quote and design consultation with an experienced surveyor – it's normally charged at £600!
How can we improve your loft?
A loft conversion isn't a one-size-fits-all type of project. Lofts are naturally awkwardly shaped, so it takes experience and expertise to make sure they are perfect and deliver all the benefits you'd expect. We have over 30 years' experience of loft conversions, and we can offer you plenty in the way of advice as well. Want more storage? Need a new bathroom? Worried about a low roof pitch? We'll design your loft so it's exactly what you want it to be. Then, we'll get to work on the build. We manage your project in full to make sure all work meets our high standards.
Transform your home with a stunning loft conversion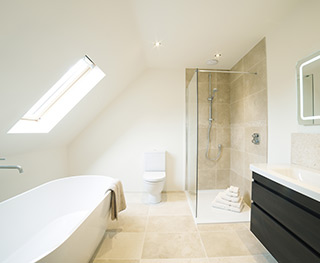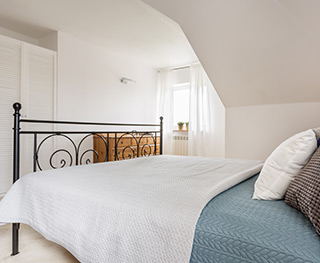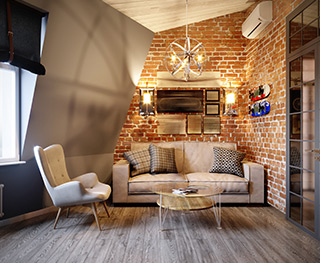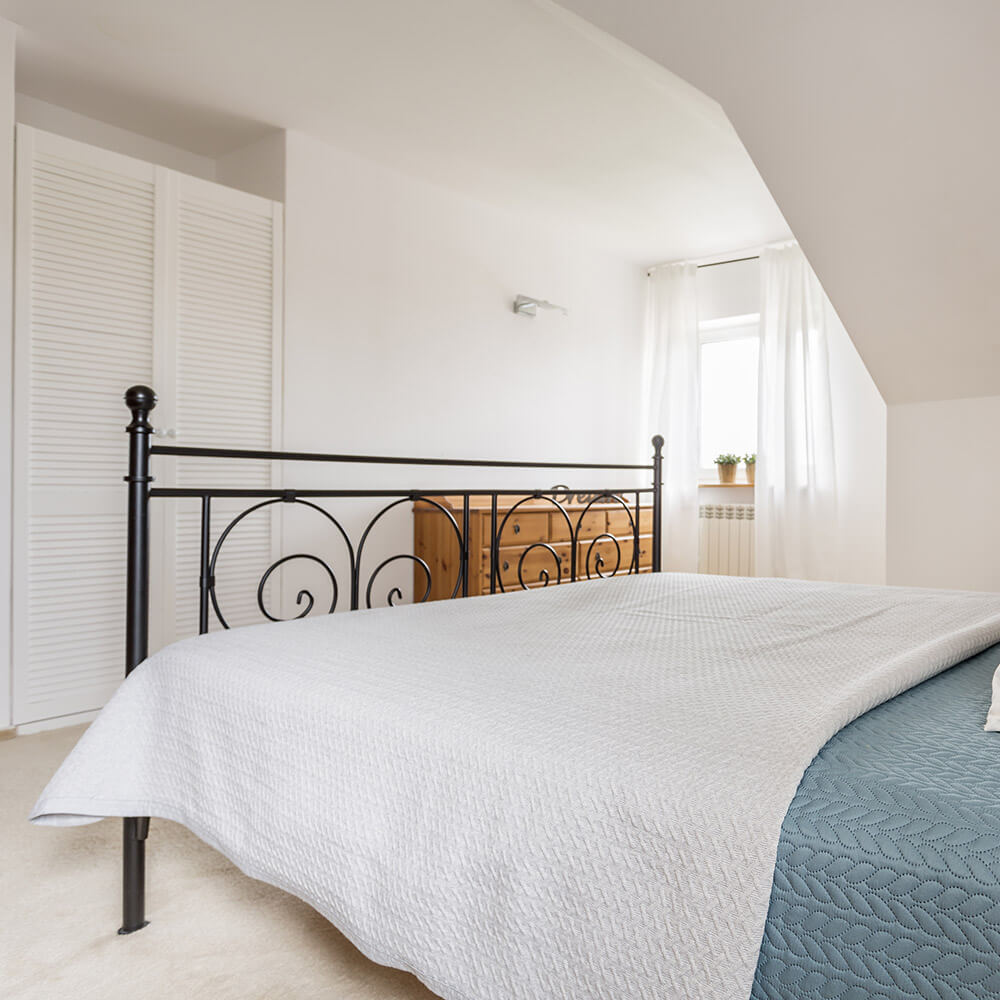 Transforming your Tooting home – the process
Want to see how we can help? Call 0800 881 8194 – we'd love to discuss your options with you and book a free design visit.
At this appointment, we will talk through a number of important options, including:
The types of loft conversion that will be possible for you.
Planning permission required, or whether you can complete a loft conversion with permitted development.
Alterations to electrics, plumbing or heating. For example, we might need to move your boiler.
Fire safety, and overall health and safety.
We will also use this opportunity to think about the practicalities of your project, such as the location of scaffolding and how we will remove rubbish. We'll take a look at your roof to see how much work will be needed on it.
Visit our show house
We have a 2,000 square foot show house available for you to visit, with examples of the different kinds of loft conversions you can select.
See the different layout options you might like, bathroom examples, Velux windows… it's the perfect place to get a little inspiration for your own project. There will be an expert on hand who can sit down with you and explain everything in detail. If you'd like to arrange an appointment, call 0800 881 8194.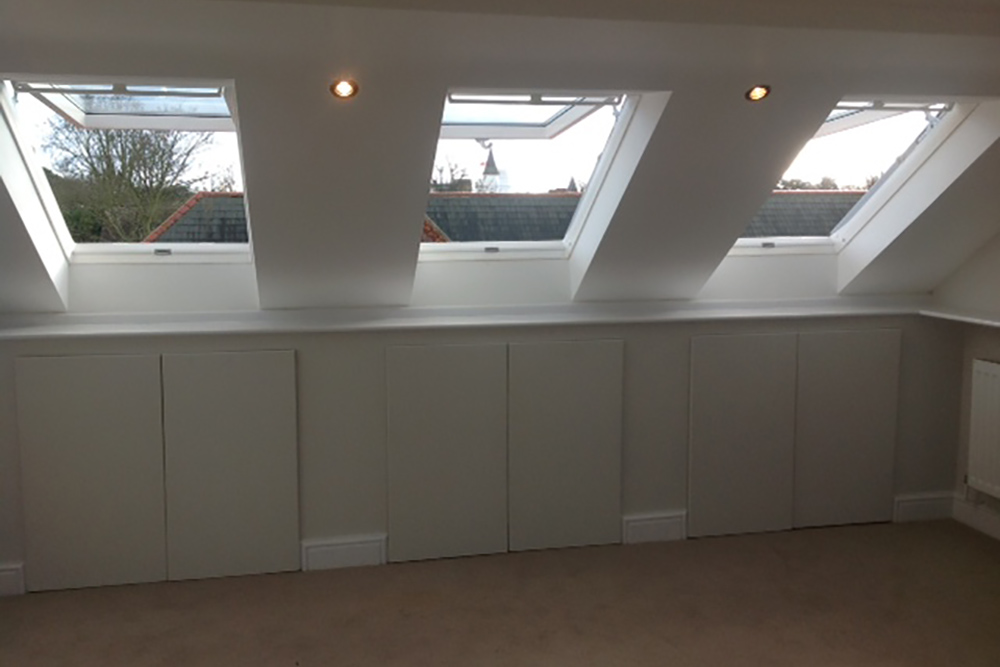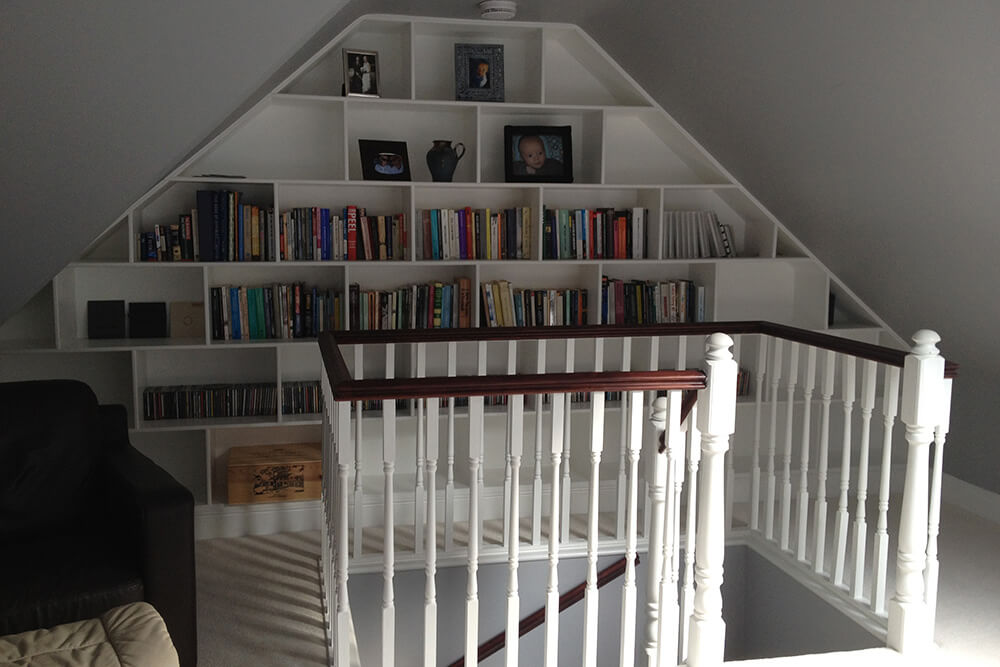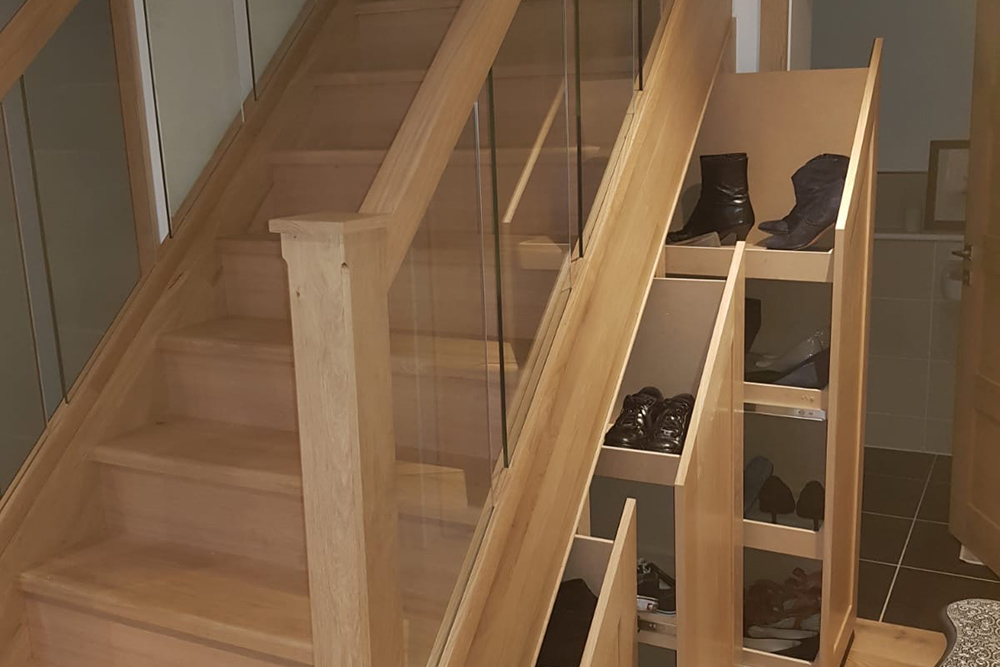 Getting started
Arrange a consultation and get a design from an experienced surveyor – it's worth £600, but we'll give it to you for free! Call us on 0800 881 8194 or send a message to Touchstone Lofts.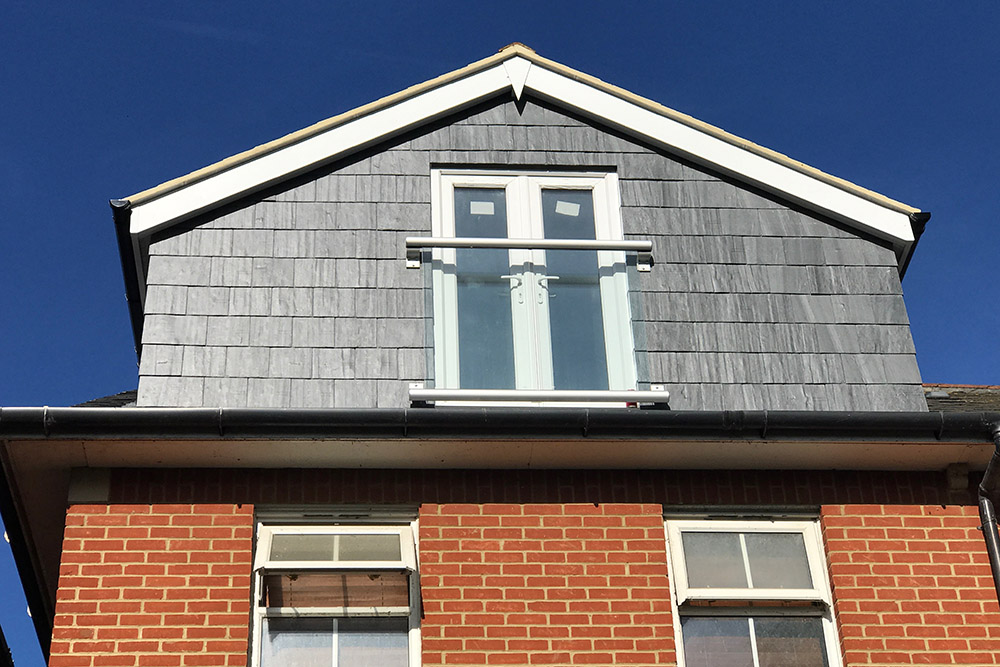 Keeping the neighbours happy – and keeping you happy
Our loft conversions are perfect for everyone. We decide everything at the start and we can help you apply for planning permission if it is needed. This means we will keep your neighbours happy, as we will design your loft conversion around their needs as well as your own. This stops problems further down the line. We will consider any of the aspects that could affect neighbours, such as changes in the appearance of the property (especially important for terraced and semi detached homes), the positioning of windows and whether their house will be overlooked.
Discuss a loft conversion design for your home in Tooting. Call us on 0800 881 8194 so that we can arrange your free appointment.
Why choose Touchstone Lofts?
We're experts
We have more than 30 years' experience in loft conversions, setting us apart from the rest. We have the skills needed to transform your home in Tooting and give you back valuable space – our standards are always high because we know what it's possible to achieve. We can work with low roof pitches and awkward spaces. Nothing puts us off.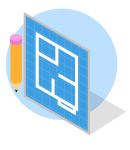 Full project management
Your project is in our capable hands. We take care of everything, from building regulations, to electrics, to plumbing, to heating. We make sure you don't have to lift a finger – our aim is always to cause minimum disruption.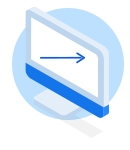 Planning experts
We know planning regulations inside out and this means we have a very high success rate – 98%, to be exact! We will ensure you understand permitted development and any planning consent you might require, and we'll also take care of the planning application process and Party Wall Agreements. We can save you time and give you peace of mind throughout.
How long does a loft conversion take?
Depending on the size and type, most loft conversions take around 12 weeks.
Will I need to move out during the project?
No – it's safe to carry on living inside the property. We work from the scaffolding before the stairs go in. Any disruption you experience will mainly come from noise.
Where will you place our new staircase?
We will be able to fit your staircase around your existing layout and will find an option to suit you. If possible, we will try to fit your new staircase over the existing staircase so that it fits seamlessly within your property.
Do I need planning permission for a loft conversion?
This depends on your location and type of property – all flats require planning, but if you live in a house that isn't in a designated area, then permitted development is usually used and no planning is required. There are many other factors to take into account and one of our surveyors can advise further.
How much does a loft conversion cost?
Most cost between £30,000 and £50,000. This depends on the size and type – bigger and more complicated jobs take longer and therefore will cost more. See pricing information for further details.
What is a party wall agreement and do I need one for a loft conversion?
A party wall agreement (PWA) is required if you have a semi-detached or a terraced property and you are working within or near your neighbour's boundary. We can advise when the surveyor visits.
Does a loft conversion add value to a home?
Yes – it will add from 20% to 30% upwards depending on the size, design and type.
How much head height do you need for a loft conversion?
If you have a clear head height of 2m then a loft conversion may be possible. Our surveyor will need to assess this to confirm.

What's possible with your loft conversion?
These are some of the build possibilities you might want to consider for your loft conversion:
What can be achieved with a dormer loft conversion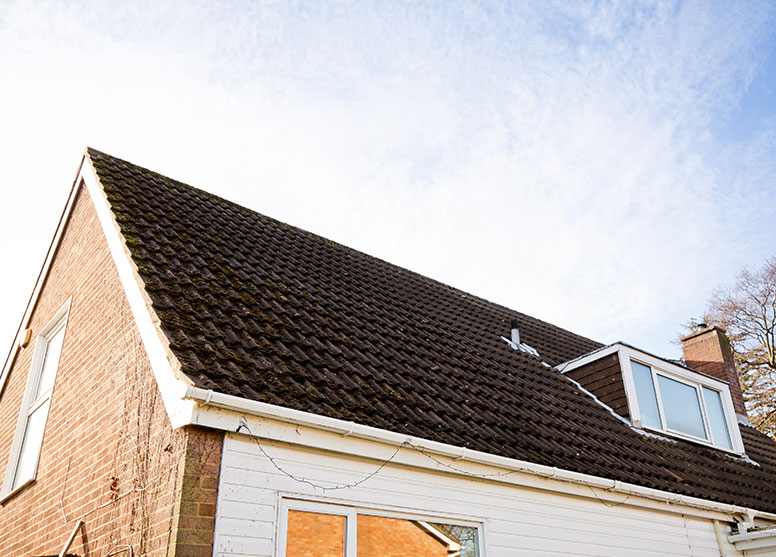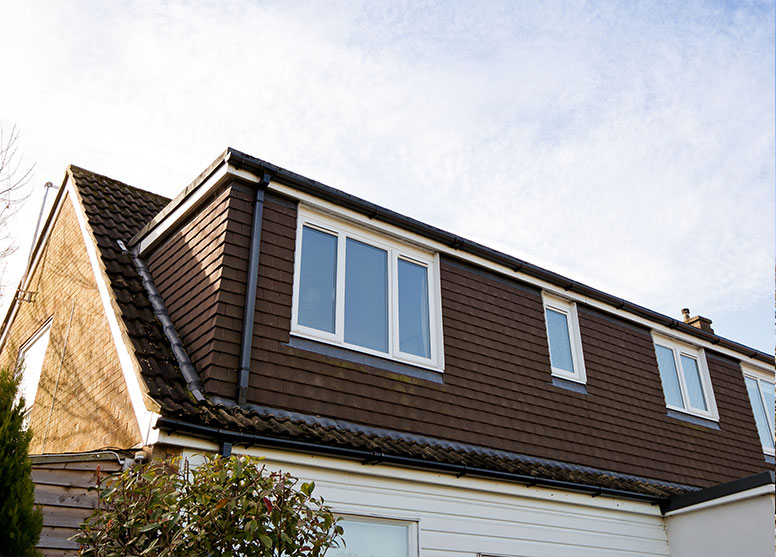 Case study Loft conversion in Tooting
The opportunity to create more space
Our brief on this project was to convert loft space of a mid-terraced Victorian property.
How we can achieve a conversion like this for your home
The surveyor visited the client and drew on site plans for the stairs which could be added without any loss of accommodation from the existing first floor.  A fixed price contract as drawn up and agreed with the customer.
The property was fully scaffolded from the front and rear.  The customer also wanted all the roof re-tiled.
A new boiler was also required with an unvented cylinder, Touchstone Lofts being were able to carry out a plumbing system change for the customer as we are a gas registered company.
The architect prepared plans for the customer, these were agreed and then sent to planning for approval under permitted development guidelines.
The structural engineer prepared plans for the construction team who arrived on site and first fitted the steels and structural floor.
Once these had been fitted the roof supports were added and insulation fitted.
Insulation included Rockwool on the floor and internal walls for sound fire protection, and heat retention.
Ecotherm and Recticel polyisocyanurate (or PIR) insulation was fitted on the roof for heat retention and heat reflection.  Many customers complain about excessively hot loft rooms, generally due to the incorrect insulation being fitted that is unable to reflect the heat of the sun in the summer.
Marley branded tiles were fixed to the roof and the front roof as required.
The plumber and electricians did their first fixing and then we fitted the Gyproc plasterboards.  The plastering could then commence.
Second fixing by the electrician was carried out where he added recessed downlighters to the ceilings (all dimmable), sockets with USB points and light switches where required.
The plumber added the radiators and second fixed the sanitaryware, the carpenter fitted the wooden flooring and all the second fix carpentry and snagging.
A buildings regulation officer was appointed to oversee the whole conversion and conducted three visits to check all works has been carried out to building regulation standards. Once the works were compliant a buildings regulation certificate was provided to the customer.
The clients were over the moon with the final conversion and recommended us to many neighbours who hired us for loft conversions too.
Specialists in home extensions
Are you considering extending your property, look no further, whether you are looking for a ground floor rear extension, side return extensions or even a double storey extensions, our 30+ years' experience in the property conversion business with service you well, take a look at our extension options here.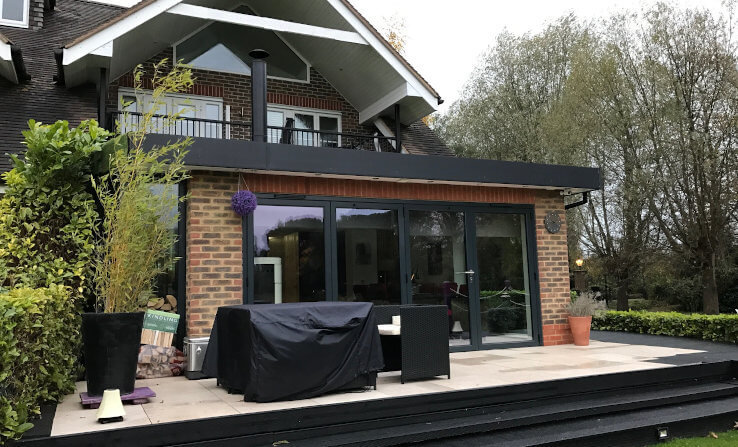 Looking to transform your loft?
Call us on 0800 881 8194 to arrange your free quote and design consultation.