Specialist loft conversion company in Queens Park, Touchstone Lofts
Over 1,000 lofts converted since 1989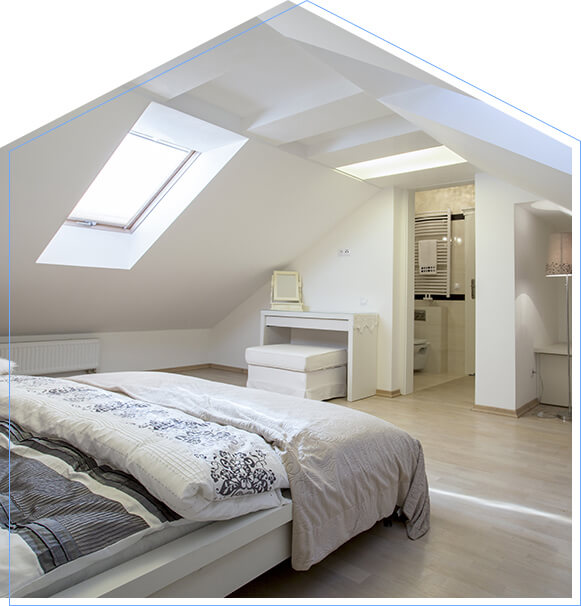 We know just how to give you more space and improve your home in Queens Park, with a bespoke loft conversion tailored to you. We regularly work in Queens Park and we know all the places that make the area distinguished and unique, from the Value Community Centre to the Presidency London College. We know the property in the area very well too and have recently completed a lovely project in Dundonald Rd, NW10. The family lived in one of the beautiful period properties there and were desperately in need of a home office. They are now running a successful family business from their converted loft – money well spent!
We can convert your loft too. Whether you live around Chevening Rd, NW10, Kelsake Road, Marne Street or Milman Road, our team can help. Book in your free design consultation by calling 0800 881 8194. Consultations and designs are valued at £600 but we'll be happy to offer you them for free, and there's absolutely no obligation to go ahead afterwards.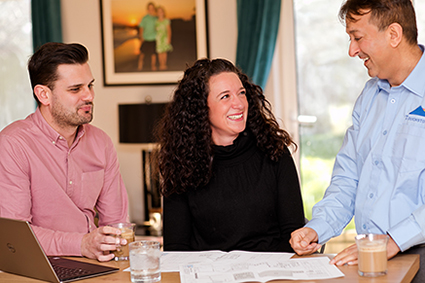 Award-winning loft conversions
We have been recognised for outstanding quality craftsmanship and excellent customer service by the Federation of Master Builders in their Master Builder of the Year Awards, Southern Region.
We are also finalists in the 'Best Loft Conversion' category in the 2020 Homebuilding & Renovating Awards.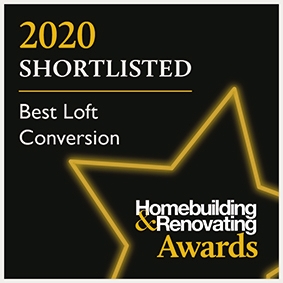 Loft conversions – creating your perfect property
Our loft conversions are completely bespoke. We have 30 years of experience in the loft conversion industry and we can achieve great things with even the most challenging spaces. Whether you want a Velux window, space for a home cinema, or you're dreaming of a Juliet balcony, we can help you understand what is possible and create your ideal space.
Transform your home with a stunning loft conversion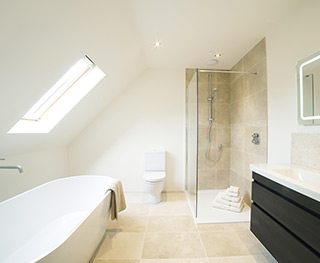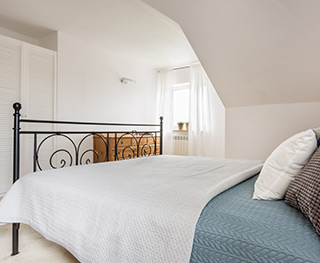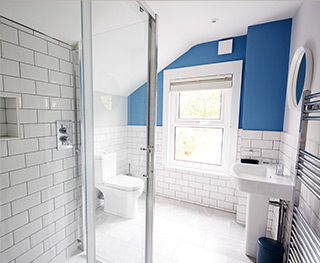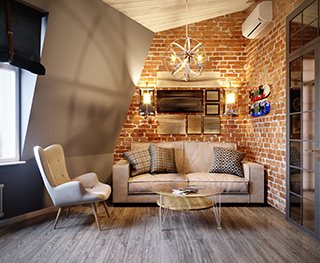 Get more space with our help
It's quick and simple to find out how a loft conversion could benefit you. We're here to help you understand your options and customise your home. Let us manage your project in full, from drawing up the designs to keeping the project on track as it progresses. We'll be your project managers, looking after the whole process for you. Your project could be our next successful conversion in Queens Park.
How can we improve your home in Queens Park?
To see how we could help you improve your home in Queens Park, arrange for a free quote and design consultation on site. Call 0800 881 8194, or send a message. Our design appointments are worth £600, but we're offering them to you for free!
What will a loft conversion do for your Queens Park home?

More space to live.
Whether you have a growing family or you've always dreamed of having a cinema room, a loft conversion can give you the space to make your home your own.

20% better selling price.
If you sell in future, a loft conversion can add around 20% to the price tag. It can make it much easier to sell in a competitive market.

No moving costs.
Choosing to have a loft conversion is cheaper than moving house, what with all the fees involved in the process and the cost of stamp duty.

A unique home.
Nobody uses a loft conversion in quite the same way. How will you use yours?
Your next steps
Find out how we could help improve your home in Queens Park. Call 0800 881 8194. We'll set up a consultation to give you tailored, personal advice and create your architectural designs – it's worth £600, but we're giving you this opportunity free of charge.
This will allow us to discuss:
Types of loft conversion
Budget
Requirements
Roof positioning
Planning permission and permitted development
Fire safety measures
Electrics, plumbing and heating
Logistics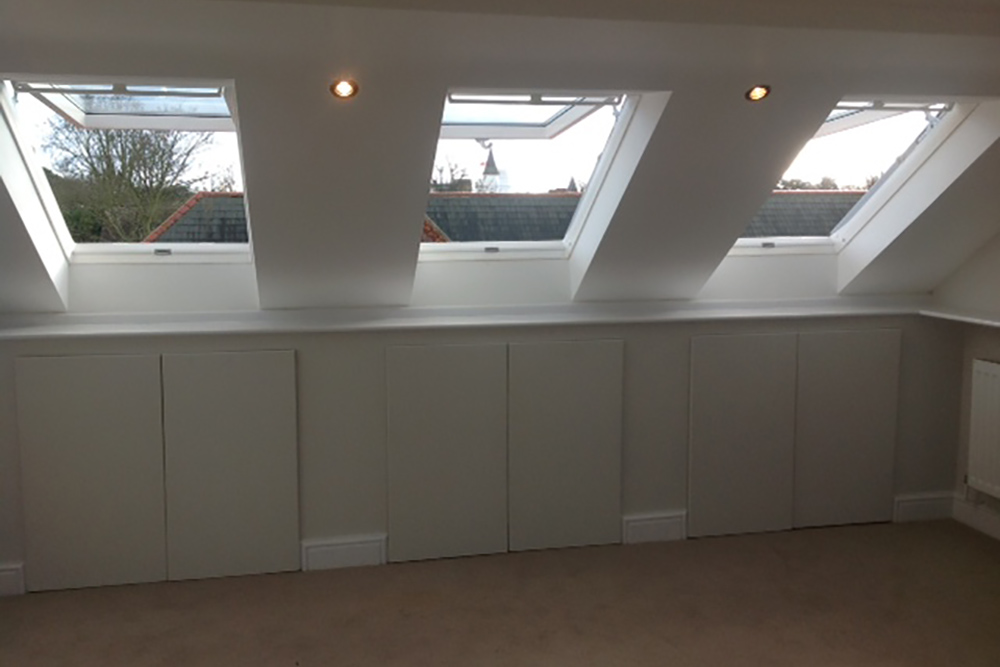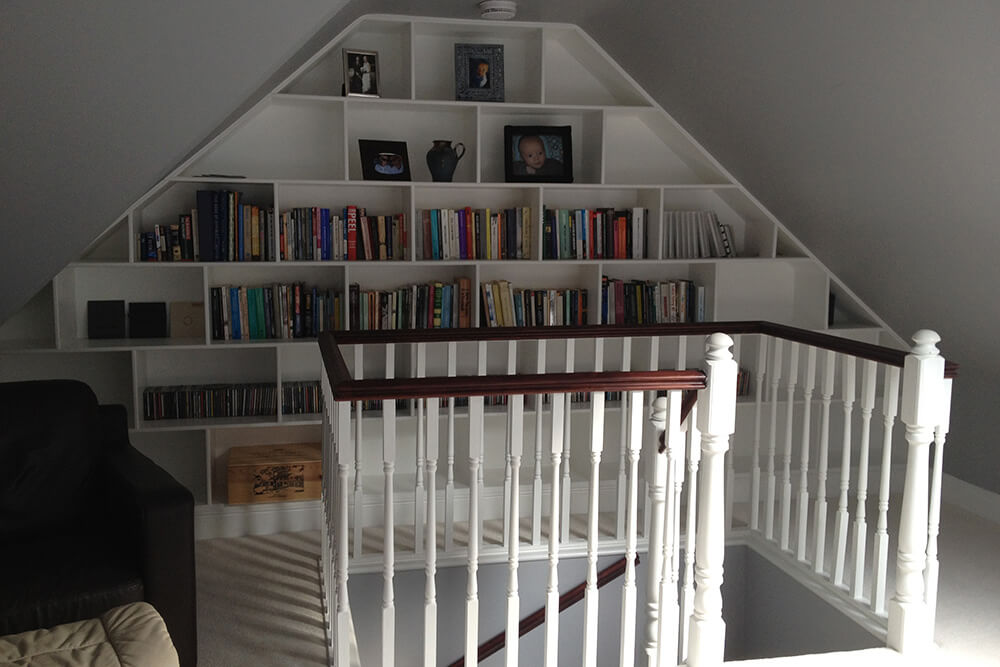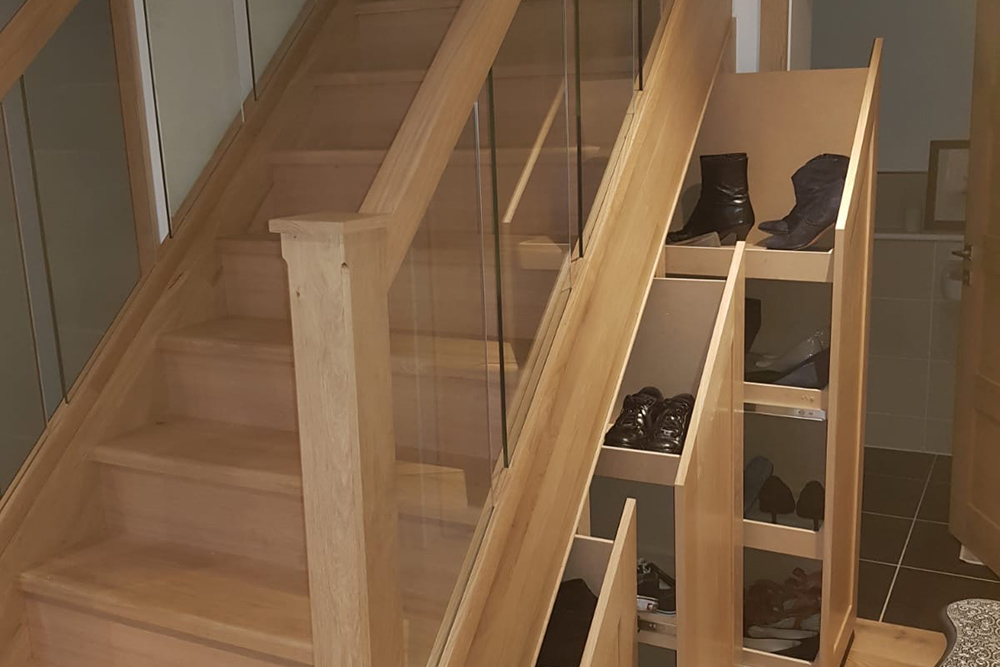 Interested? Great!
Let's set up your appointment for free.
Arrange your free design consultation – start making the most of your home in Queens Park. All our consultations include a free appointment and design worth £600.
Call us on 0800 881 8194. If you prefer, send us a message and we'll be in touch.
A helping hand when it comes to planning
We are specialists in planning permission and know how you can obtain it, creating designs that are more likely to be approved. In fact, we have a success rate of 98% when applying for planning approval on our customers' behalf. We can help you with Party Wall Agreements, as well as all other aspects of planning consent, so it doesn't have to be a source of stress.
Come and look around our show house
Our 2,000 square foot show house is available for you to visit, so you can explore the different kinds of loft conversion for yourself. We want to help you make the right decision, which is why we set our show home up, displaying inspirational ways to use a loft conversion and the different ways you might lay it out.
Please contact us to book an appointment. We will be on hand to talk you through the different conversion types and discuss the practicalities of the process, from insulation and fire safety, to the positioning of your windows. Call 0800 881 8194.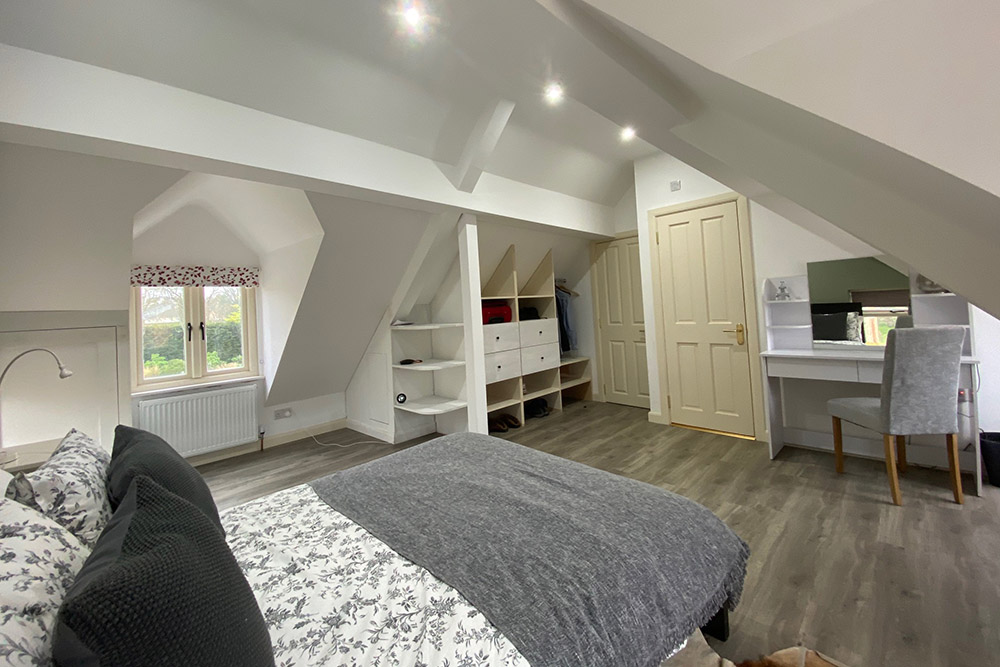 Design for your future
We design loft conversion that are perfect for your future in your home. They're designed to please, meaning they will also be designed with your neighbours' needs in mind. They're much more likely to be approved with our expertise; designed sympathetically and considerately, there's nothing to make your neighbours unhappy. We will take into consideration everything you need for a better way of life.
How long does a loft conversion take?
Depending on the size and type, most loft conversions take around 12 weeks.
Will I need to move out during the project?
No – it's safe to carry on living inside the property. We work from the scaffolding before the stairs go in. Any disruption you experience will mainly come from noise.
Where will you place our new staircase?
We will be able to fit your staircase around your existing layout and will find an option to suit you. If possible, we will try to fit your new staircase over the existing staircase so that it fits seamlessly within your property.
Do I need planning permission for a loft conversion?
This depends on your location and type of property – all flats require planning, but if you live in a house that isn't in a designated area, then permitted development is usually used and no planning is required. There are many other factors to take into account and one of our surveyors can advise further.
How much does a loft conversion cost?
Most cost between £30,000 and £50,000. This depends on the size and type – bigger and more complicated jobs take longer and therefore will cost more. See pricing information for further details.
What is a party wall agreement and do I need one for a loft conversion?
A party wall agreement (PWA) is required if you have a semi-detached or a terraced property and you are working within or near your neighbour's boundary. We can advise when the surveyor visits.
Does a loft conversion add value to a home?
Yes – it will add from 20% to 30% upwards depending on the size, design and type.
How much head height do you need for a loft conversion?
If you have a clear head height of 2m then a loft conversion may be possible. Our surveyor will need to assess this to confirm.

What's possible with your loft conversion?
These are some of the build possibilities you might want to consider for your loft conversion:
What can be achieved with a dormer loft conversion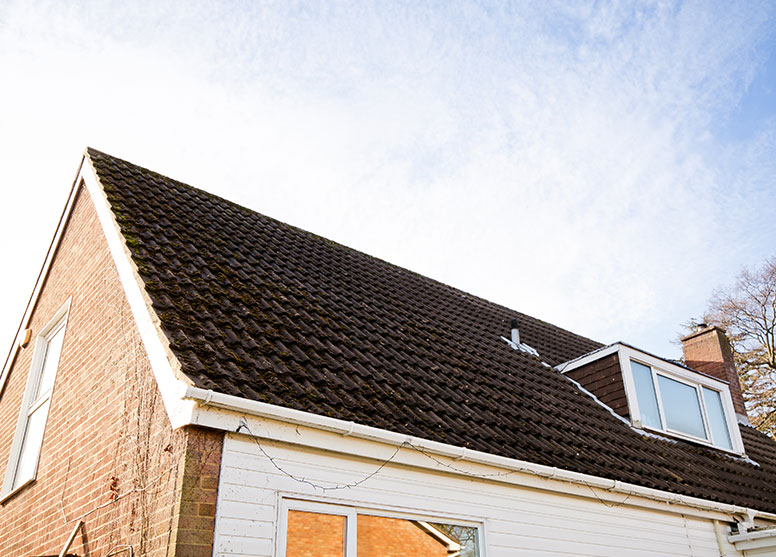 Case study Loft conversion in Queens Park
The opportunity to create more space
The client, Patrick Barnes, wanted a bedroom with dressing area, a bathroom, a rear terrace and a storage area to the end of the terrace
How we can achieve a conversion like this for your home
The client had already got planning permission.  The surveyor viewed the plans and existing loft space and came up with a detailed fixed price quotation.  The existing boiler also needed to be replaced with a system boiler and an unvented cylinder.  Touchstone Lofts were able to carry this out as part of the loft conversion project.
We re-designed the stairs and the internal layouts to improve and make the loft conversion work better, with added rooflights and windows.
To the front elevation we fitted four large Velux rooflights, three for the bedroom and one for the dressing room.
We also added the step-down into bathroom design from the bedroom.
The bathroom had a walk-in shower, toilet and basin.
Our architect produced detailed drawings for the customer to agree and the variations were sent to the planning department for planning approval. Planning permission was granted eight weeks later.
The structural engineer then prepared detailed structural plans for the construction team. Once the scaffolding was erected on the front and rear elevations, the works began.
A large bedroom with en-suite, and a dressing room was created.  Also, there was a walk on terrace which also had a storage area at the far end of the roof.
The terrace roof was re-enforced with steel to take the weight required for building regulations.
The dormer was clad in Spanish slate and the bedroom had a large hardwood glass Juliette Balcony.
The final result was exceptional, we had created a whole new floor of additional accommodation for the delighted customer.
Patrick Barnes, the client, recommended us to a number of local residents where we also undertook more loft conversion works.
Specialists in home extensions
Are you considering extending your property, look no further, whether you are looking for a ground floor rear extension, side return extensions or even a double storey extensions, our 30+ years' experience in the property conversion business with service you well, take a look at our extension options here.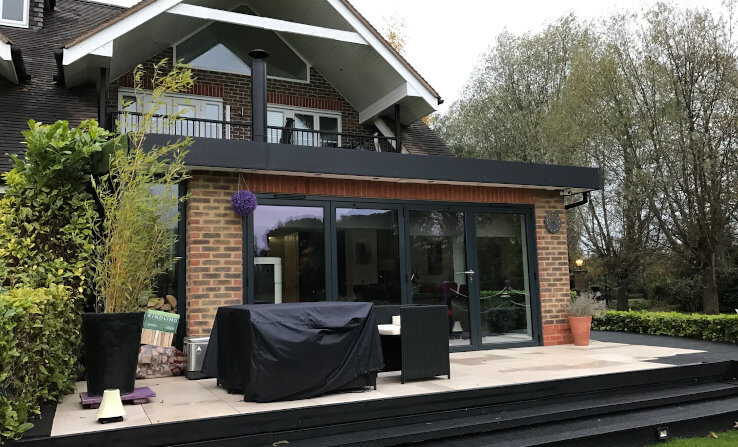 Looking to transform your loft?
Call us on 0800 881 8194 to arrange your free quote and design consultation.