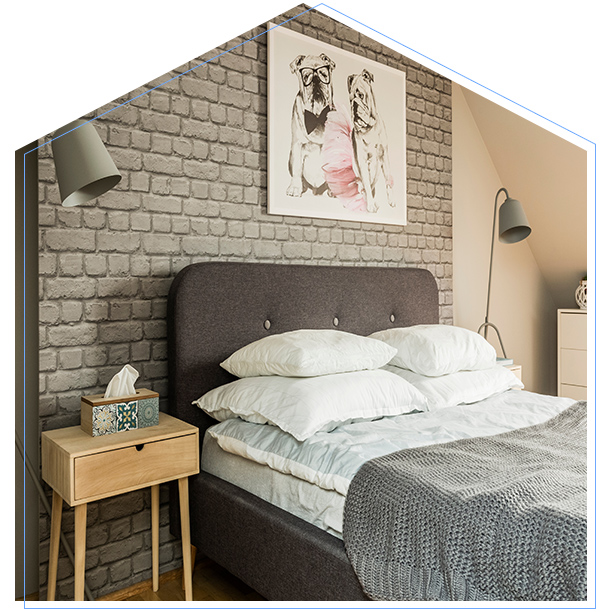 A rooflight or Velux loft conversion is simple and economical, coming in at around 25% cheaper than a dormer. This type of loft conversion uses what is already under your roof, transforming it into valuable living space. Alterations to your property are minimal and construction time is short – and you're left with a beautiful, naturally light loft conversion that you can really make your own.
Want to know more about rooflight loft conversions? Contact our team to discuss your options and find out how we can help you.
Call 0800 881 8194
What is a rooflight or Velux loft conversion?
A rooflight or Velux loft conversion uses the space that is already underneath your rafters, so no roof extensions or dormers are required. Velux windows or rooflights are fitted into the ceiling, meaning that these types of loft conversion are naturally light and bright.
There are two main types of roof window we can install: centre pivot and top hung. A centre pivot window spins in the frame to allow for ventilation, whereas a top hung window hinges open from the top of the frame. We can discuss all options with you at your free design appointment.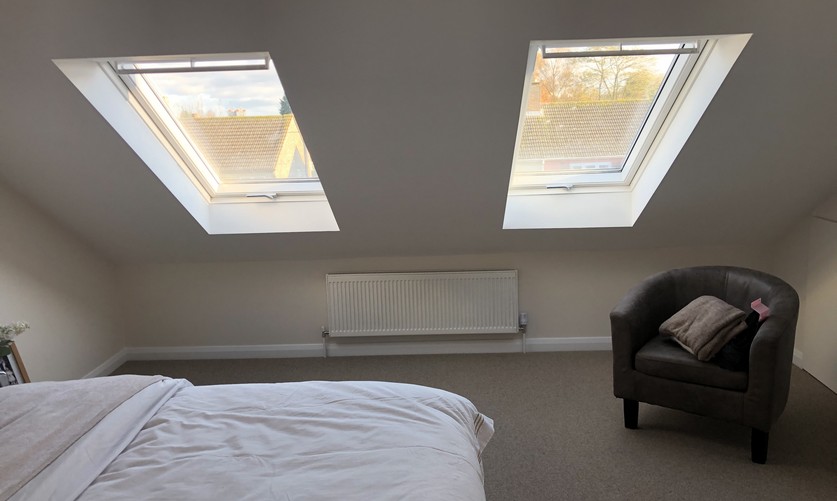 Is a rooflight or Velux loft conversion right for your property
A rooflight or Velux loft conversion is the perfect option for you if you have enough space in your roof and you want to lower costs or keep building work to a minimum.
There are many additional options you can choose from with a rooflight or Velux loft conversion, including:
Blinds and blackouts, including electrically operated versions
Insect screens
Cabrio balconies that are fixed to the roof window
Noise reduction technology
Rain activated closing
Fire escape windows
How much does a rooflight or Velux loft conversion cost?
How long will it take to build?
Velux loft conversions are the most economical and prices start at around £25,000. They can be completed in as little as four weeks if the build is simple.
Find out how much a loft conversion would cost for your particular property. Contact us and take advantage of a free design appointment – it's worth £600.
Transforming your home with a rooflight or Velux loft conversion
A rooflight or Velux loft conversion is the ideal economical way to make use of the space you already have. Here are some of the main points you'll want to consider.
Will I need planning permission
for a rooflight or Velux loft conversion?
As there are no roof extensions, you shouldn't need planning permission for a rooflight or Velux loft conversion. We will be happy to talk you through the process, telling you more about planning permission and your permitted development rights.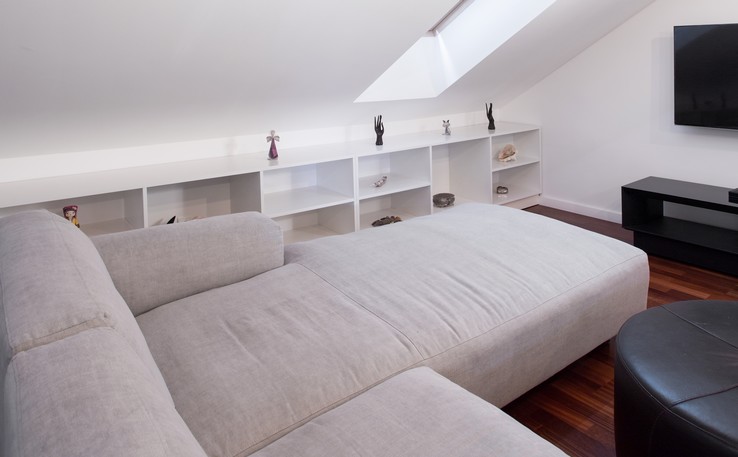 Rooflight or Velux loft head height
One of the key things to bear in mind is that you'll need enough head height for this type of loft conversion – around 2.3m minimum. If you don't have this much height available, another type of loft conversion may suit you more, such as a dormer, hip to gable or mansard.
However, if you have plenty of space – around 2.5-2.6m of head height – then you don't really need any kind of roof extension. There will be plenty of room to walk around already, so we can directly convert this space into living space.
Building regulations for rooflight or Velux loft conversions
Your completed Velux loft conversion will need to be approved for building regulations. During the inspection, the following points will be covered:
Structural stability
The roof
Headroom
Insulation
Fire safety
Soundproofing
Plumbing and heating
Staircase design and safety
Electrical works
Windows and glass
Flashings around windows and dormer/existing roof
It's best to work with an experienced loft conversion company from the start. We understand building regulations inside out and will ensure that your newly converted loft space is fully compliant.
Inspiration for your rooflight or Velux loft conversion
See some of the options that can help you personalise your loft space:
Velux loft conversion
– before and after
BEFORE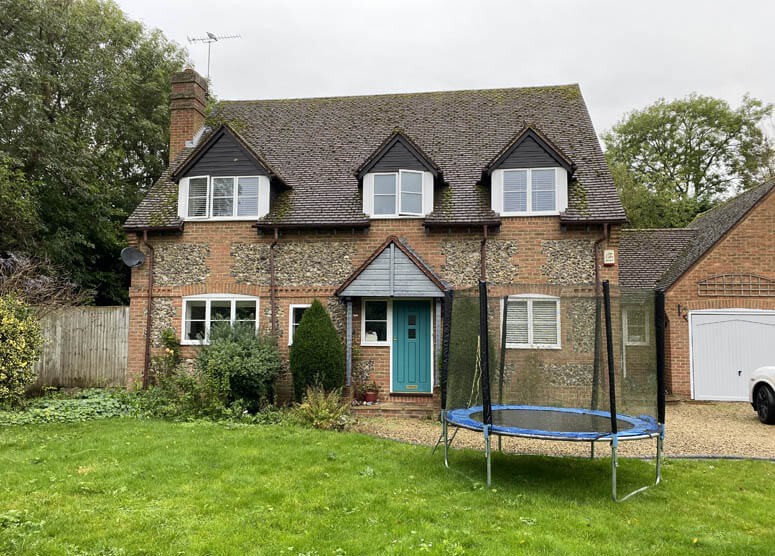 AFTER

Detached house with Velux loft conversion
Find your perfect loft conversion
Explore the different loft conversion options.
Find one that suits your property and lifestyle.