Specialist loft conversion company in Stratford-upon-Avon, Touchstone Lofts
Over 1,000 lofts converted since 1989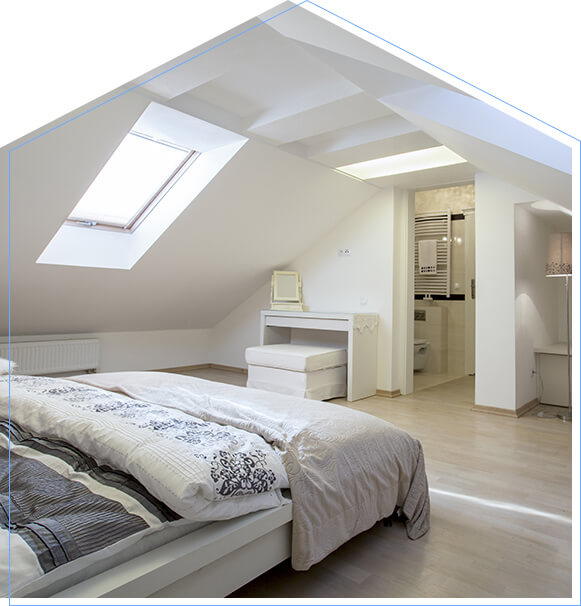 If you're looking for more space in your home, then look no further. Here at Touchstone Lofts, we have more than thirty years of experience undertaking transformative loft conversions in Stratford-upon-Avon homes. Having worked in the area we can see why you'd be reluctant to move away from such a historic town, but if you're tight on space as your family grows it can feel like the only solution. We offer an alternative. We design and construct a range of high-quality loft conversions that are tailored to your needs and budget. You can rely on our expert technicians and our in-house project managers to guide you through every stage of your project.
You know your home as it is, but not what it may be. We offer a free consultation – that would ordinarily cost £600 – to talk you through our services and what is right for you. One of our expert surveyors will come round to assess your property and can begin the design and quoting process. To claim your free consultation call us on 080 0881 8194.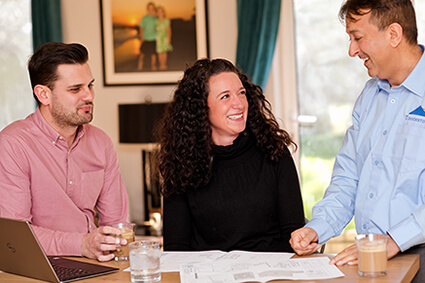 Award-winning loft conversions
We've had our good work recognised by industry-backed awards in recent years, so you know you're getting the best. Our loft conversions have been praised by the Federation of Master Builders for impeccable quality of work and excellent customer service in their Master Builder of the Year Awards, Southern Region. In 2020, we were also finalists for 'Best Loft Conversion' in the Homebuilding & Renovating Awards. Our work hasn't just yielded happy customers, it's also attracted the attention of industry leaders.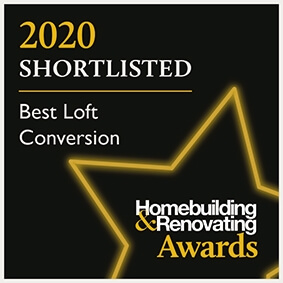 What do you gain from a loft conversion?
Utilise your loft space
So often attics and lofts are left to literally gather dust as storage space. Our conversions completely transform these areas into usable rooms for you and your family. No matter your needs, trust Touchstone Lofts to revitalise your home.
Add to your home's value
One of the best ways to increase your property's value is adding rooms and usable space. Our loft conversions add 20% to the properties they're installed in, making them both a benefit for today and an investment for tomorrow.
Stay where you're comfortable
There's no sense in undertaking the stress and cost of moving home for more space when what you need could be right above your head. Our loft conversions can keep you in your Stratford-upon-Avon home with even more space.
Loft conversion types
While we offer a broad range of conversions for many different types of lofts, we understand that all of our customer's needs are different. That's why all of our conversions come bespoke, tailored to your specifications. At Touchstone Lofts we make sure to guide you all the way through the build, from the design process at the very beginning, so you know you're getting exactly what you want. All of our technicians are part of our in-house team, so we know that all work is completed to our high standards.
At Touchstone Lofts, our team prides itself on finding solutions where other companies can't. No matter the size or shape of your property give us a call and let our surveyors take a look. Even if you've been told a loft conversion isn't possible in the past, we might just surprise you! We've undertaken a conversion with a ridge height of just 2 metres, so it's fair to say we like a challenge.
Transform your home with a stunning loft conversion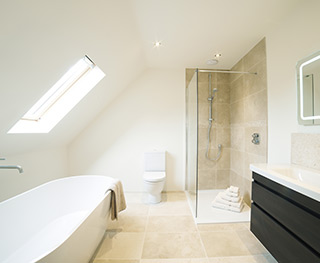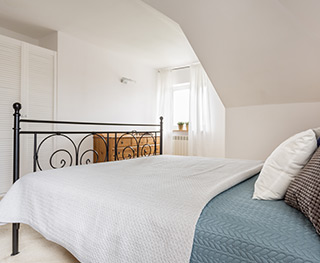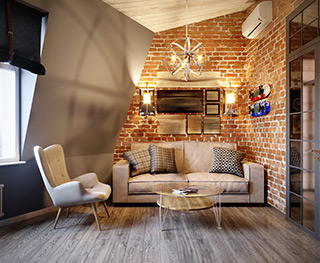 Book your free design appointment
To set up your free design appointment with one of our expert surveyors, get in touch now. We'd be happy to assess your Stratford-upon-Avon property at your convenience. Call us on 0800 881 8194, or send us a message.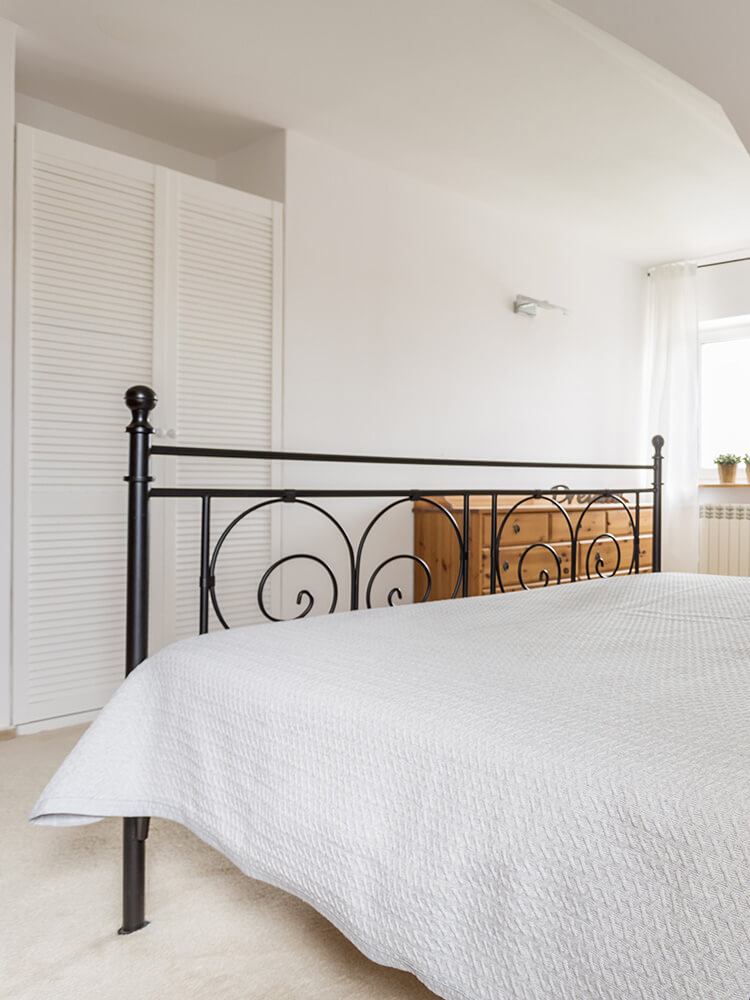 Why choose Touchstone Lofts?
Over 1,000 lofts converted over three decades
Glowing reputation in the West Midlands region
Fully equipped showhome to display our work
In-house experts for every stage of the project
Help with Party Wall Agreements and planning permission
Exemplary design, planning, and building services
Able to convert low-pitch lofts
Help with building regs, fire safety, and insulation
High-quality of work and glowing reviews
The process
We always want to put you in control of your loft conversion and make sure you're getting what's right for you. That's why we start with a free session with one of our surveyors who will assess the property and talk you through your options. We can tailor our conversions to suit all manner of properties and budgets. Our surveyors can also advise on technical matters like permitted development, planning permission, design, insulation, and soundproofing. These early stages make sure you're fully aware of all of our services and can choose exactly what you want.
To organise your free consultation worth £600 get in touch today. Call 0800 881 8194.
Contact Touchstone Lofts
If you're in need of an impeccable loft conversion in Stratford-upon-Avon get in touch. Call 0800 881 8194, or fill in our form to message us directly.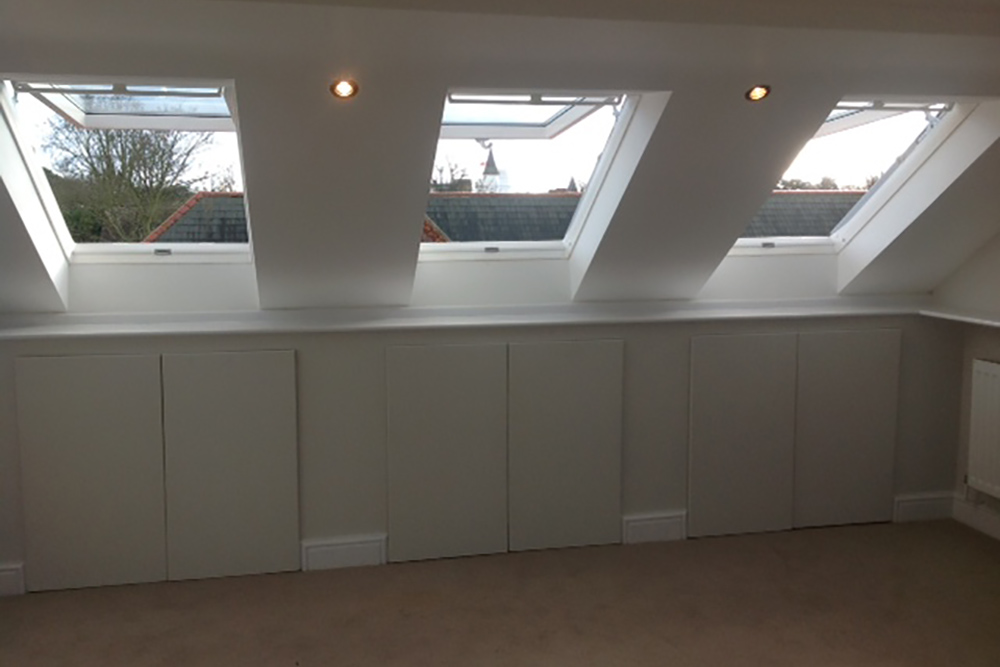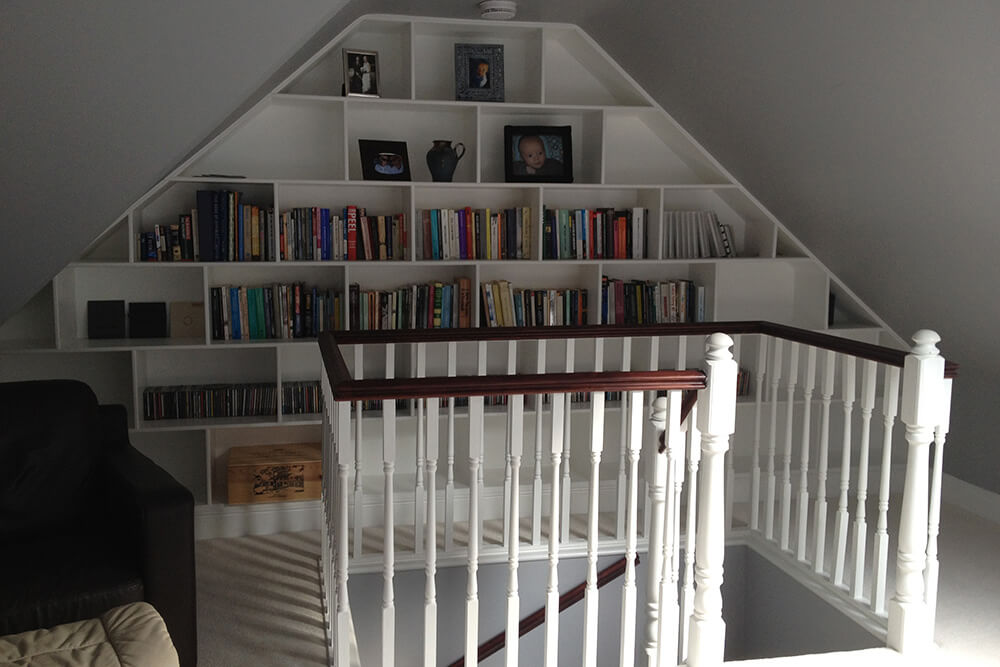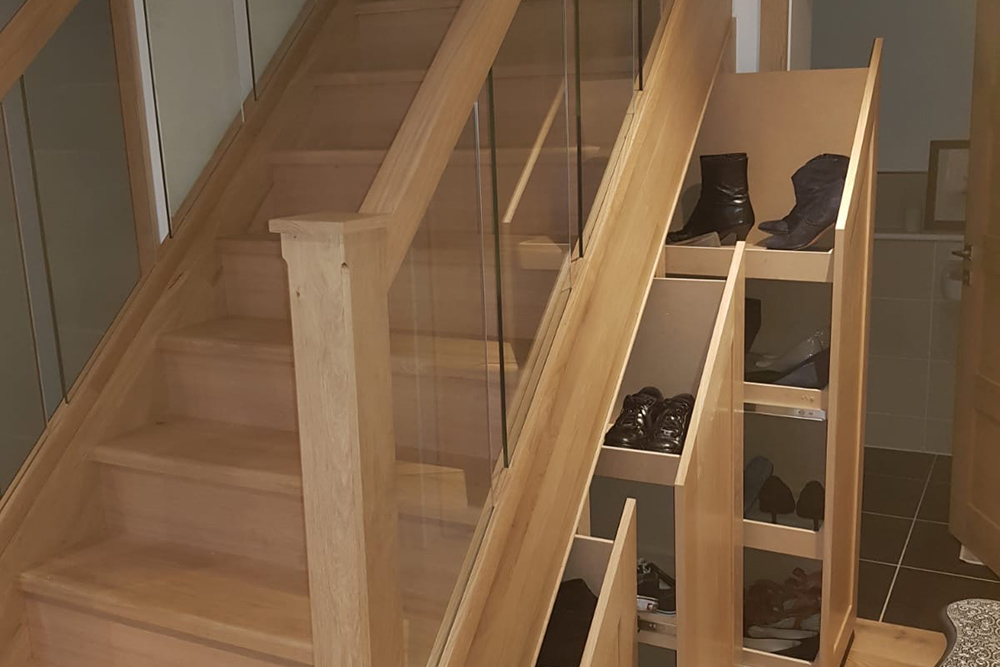 Need some inspiration? Come and see our showhome
A loft conversion can be a big project, so we've gathered our most frequently asked questions to shed some light on the process.
How long does a loft conversion take?
Most conversions take around 12 weeks. This can change depending on the size and type of the conversion though.
How long does a loft conversion take?
This can vary based on the size and type, but most loft conversions take about 12 weeks to complete.
Will I need to move out during the project?
Not if you don't want to. In all our builds we aim to minimise disruption to your home life. Before the staircase is installed, we work from scaffolding to reduce disturbance inside your property.
Where you place our new staircase?
The new staircase will usually be fitted above the existing one where possible. If we can't do this, then we will work with you to figure out an alternative.
Do I need planning permission for a loft conversion?
Planning permission can vary widely depending on where you are and what type of property you want to convert. Flats, for example, will always need permission. However, for some houses a loft conversion falls under permitted development so no permission is needed. This can change depending on the scale of the job. Our surveyors are always happy to advise and help you through this process.
How much does a loft conversion cost?
You can expect one of our conversions to cost between £30,000 and £50,000. This can vary depending on the type or size of the conversion. For more information take a look at our pricing information.
What is a party wall agreement, and do I need one for a loft conversion?
A Party Wall Agreement (PWA) is an agreement made between you and your neighbours over any shared walls or boundaries affected by the conversion. If you live in a semi-detached or terraced property you will likely need one. Our surveyors can help you with this process.
Does a loft conversion add value to the home?
Most of our loft conversions add between 20% and 30% to the property value. This can increase depending on the size and type of the conversion.
How much head height do you need from a loft conversion?
We would say that we need a minimum of 2 metres ridge height to work effectively. Our surveyor will be able to assess the dimensions of your loft when suggesting services.
What's possible with your loft conversion?
We offer a variety of ways to further develop your new space.
What can be achieved with
a dormer loft conversion?
BEFORE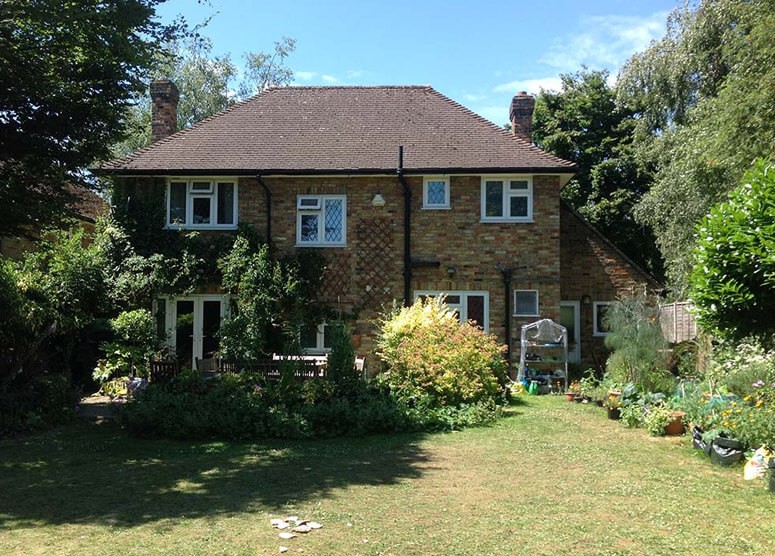 AFTER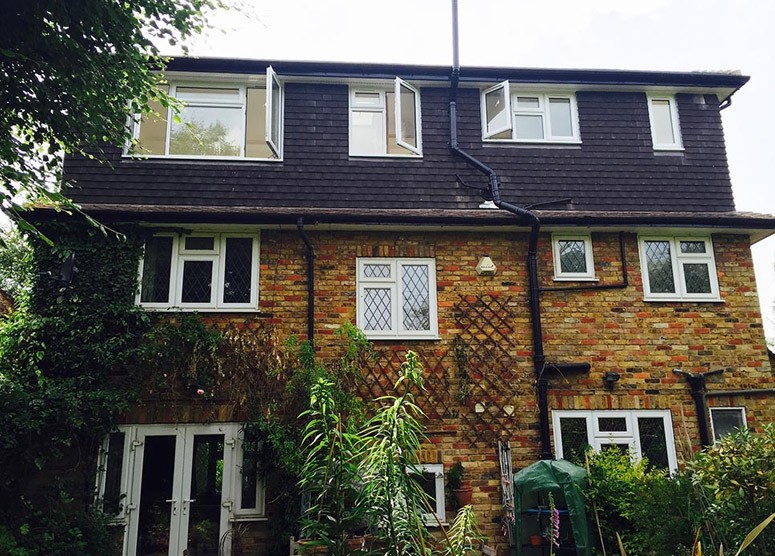 Detached house with dormer loft conversion
If you want to transform your home with a stunning loft conversion in Stratford-upon-Avon, get in touch to arrange a free quote and design consultation. Call us on 0800 881 8194.