Specialist loft conversion company in Coventry, Touchstone Lofts
Over 1,000 lofts converted since 1989
Here at Touchstone Lofts, we specialise in providing high-quality loft conversions throughout Coventry. With over 30 years of experience to call upon, our team are the obvious choice when it comes to transforming the loft in your Black Country home. We take pride in elevating the homes of our clients in the West Midlands, so if your house in Coventry needs more space then Touchstone Lofts is the company you are looking for. From Finham to Keresley Heath, we have got Coventry covered. We are dedicated to making our customers' visions a reality, so we tailor every project uniquely to fit your fantasy. Choose Touchstone Lofts today and let us give you that extra living space you are craving.
We have already satisfied over 1,000 customers with our beautiful loft conversions, so why not add yourself to that list? Our vast experience means we have the knowledge to adapt to every new project, no matter how challenging, and exceed the expectations of our clients. Call us on 080 0881 8194 to get your loft conversion journey underway.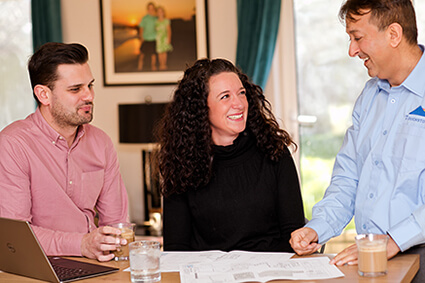 Award-winning loft conversions
Our exceptional craftmanship and warm customer service has been recognised by the Federation of Master Builders in their Master Builder of the Year Awards, South Region. We also reached the final in the 'Best Loft Conversion' category of the 2020 Homebuilding & Renovating Awards.
Get your free loft design consultation
Our consultation and full design service usually costs £600. However, we are currently offering it free of charge! Find out what your loft conversion will look like once we have brought it to life without having to commit to anything.
For more information about this, give us a call on 0800 881 8194. Alternatively, you can fill out our contact form and we will respond as soon as possible.
Our range of loft conversions
Transform your home with an excellent loft conversion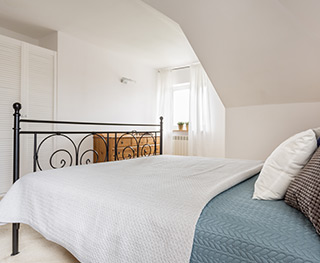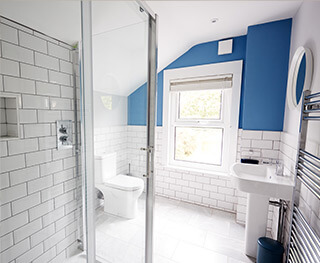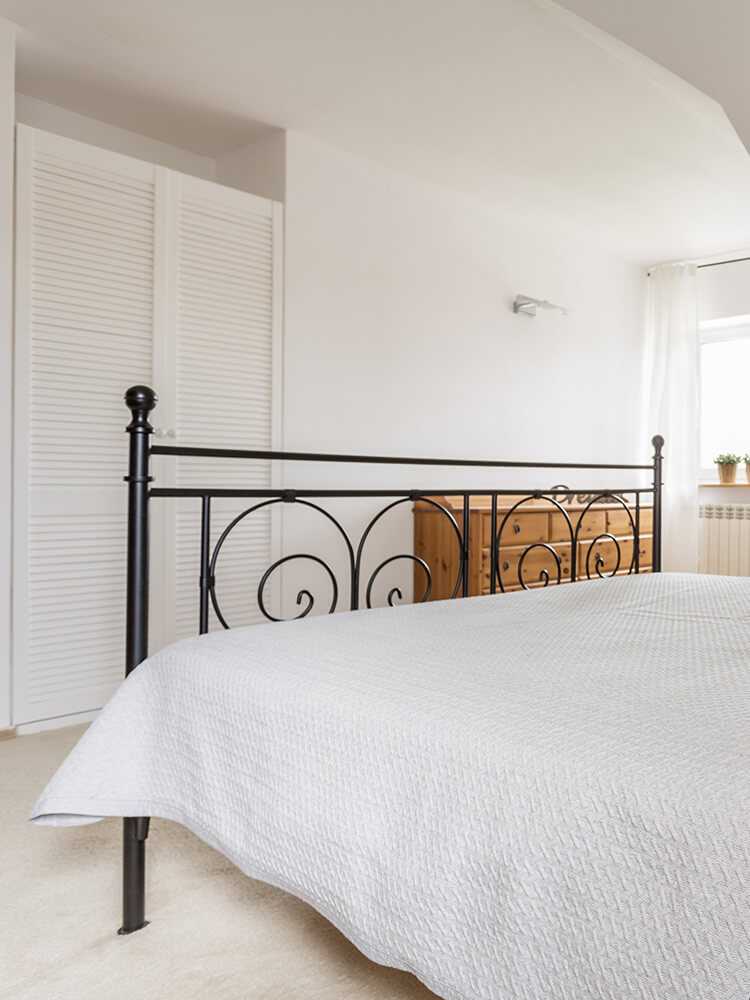 Why you should choose Touchstone Lofts for your loft conversion
Logical preparation
We produce methodical designs that take building regulations, insulation, safety, and any other necessary precautions into account. Nothing is left to chance when you place your faith in us to carry out your loft conversion.
Perfect planning
We will provide a surveyor who will work to understand your development rights. If you need help with your planning permission, we can assist you. Our designs have a 98% approval rate.
Talented team
Our staff are highly skilful, being able to handle every aspect of your project from plumbing to electrics. You have no need to worry about hiring anyone else, we have got all of your needs covered.
Extensive experience
We have decades of experience, so we know what it takes to transform your living space effectively. When it comes to loft conversions, it is always best to trust the experts.
An in-person preview
Visit our showhome to view the designs we offer in real life and explore your options. Come and enjoy a coffee as you browse the examples of loft conversions we have available.
Start your project
We would be privileged to meet you to discuss your impending loft conversion. Our expert surveyors love being involved in your home transformation process, and they possess the knowledge required to answer any questions you have got. Don't miss out on your free consultation – get in touch today.
Contact Touchstone Lofts
Get in touch to arrange your consultation and free design. Call us on 0800 881 8194, or fill in our form and we'll respond as soon as we can.
Storage ideas and inspiration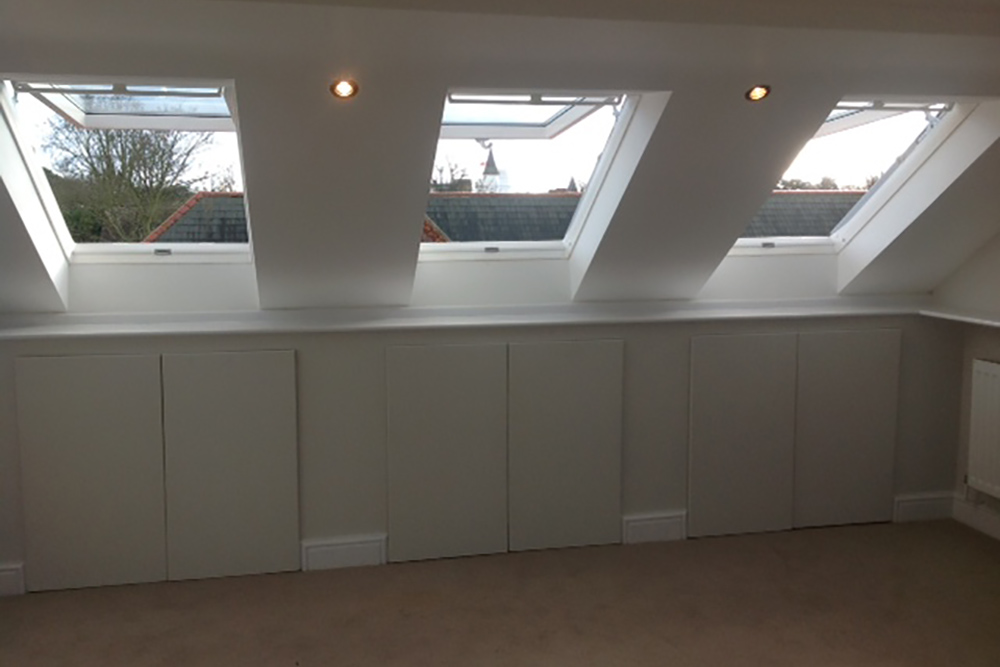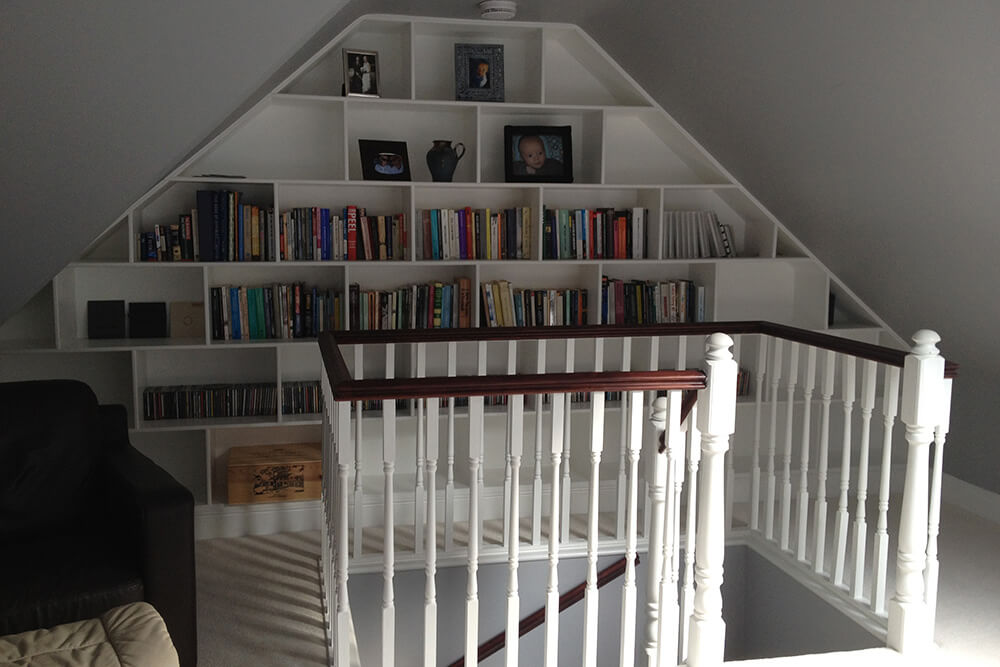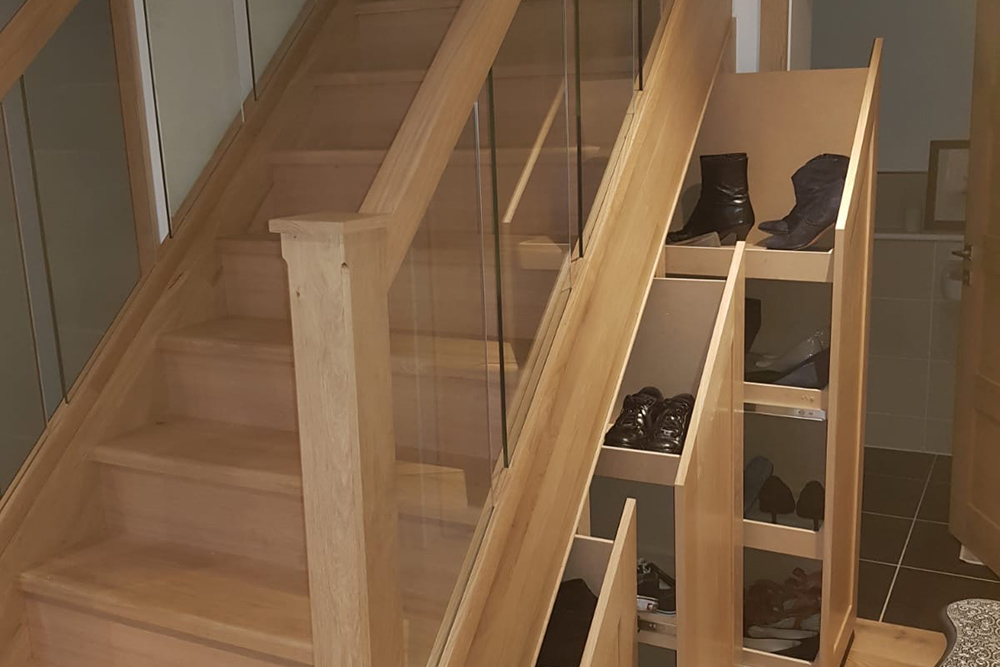 View your options at our showhome
Book an appointment at our real-life showhome to see our outstanding rooms, layouts, and builds in the flesh. The showhome covers 2,000ft² and provides an insight into the different types of loft conversion we have available. Pay us a visit, enjoy a cup of coffee, and take in our extensive range of lost conversions to give yourself a better understanding of the excellent services we have to offer.
What our customers want to know
If you want to learn more, we're here to help. Find the answers to our customers' frequently asked questions.
How long does a loft conversion take?
Loft conversions usually take about 12 weeks to complete, depending on the size and type.
Will I need to move out during the project?
No, you can continue living in the property. Before the stairs are installed we work from scaffolding, so the only real cause for disruption is noise.
Where will you place our new staircase?
If possible, we will fit your new staircase over the current one so that it fits smoothly within the property. We will strive to find an outcome which suits your existing layout.
Do I need planning permission for a loft?
You may do, based on your property type and location. Should you live in a house that isn't in a designated area then permitted development is usually used, meaning planning is not required. Planning permission is always required if you live in a flat. Other factors must be accounted for and one of our surveyors will be able to assist you with this.
How much does a loft conversion cost?
Depending on the size and type, they tend to cost between £30,000 and £50,000. Bigger and more complicated projects will take longer and therefore are more expensive. See our pricing information for further details.
What is a party wall agreement and do I need one for a loft conversion?
If you have a semi-detached or a terraced property and you are working within or near your neighbour's boundary, a party wall agreement (PWA) is required. Our surveyor can provide further advice during a visit.
Does a loft conversion add value to a home?
Yes. It will add from 20% to 30% upwards depending on the size, design, and type
How much head height do you need for a loft conversion?
If you have a clear head height of 2m, a loft conversion might be possible. Our surveyor will have to confirm this based on an assessment.
What possibilities can a loft conversion open?
Here are some of the possibilities you can consider for your loft conversion:
If you are ready to take your home to the next level with a new loft, give us a call on 0800 881 8194 to schedule your free quote and design consultation.