Specialist loft conversion company in Abingdon, Touchstone Lofts
Over 1,000 lofts converted since 1989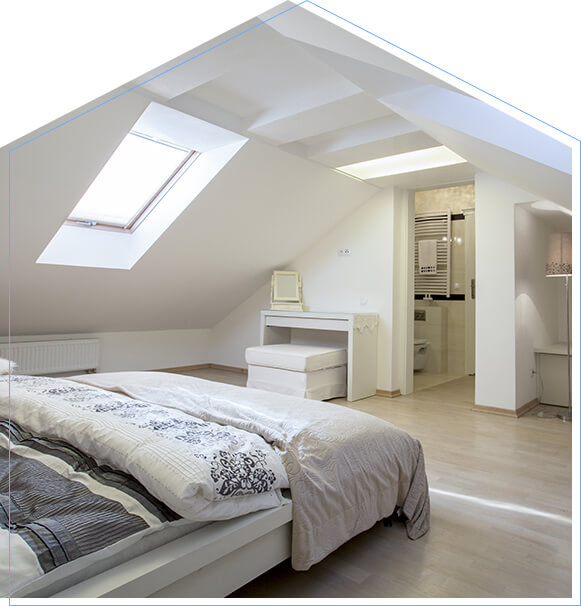 We are Touchstone Lofts, a highly skilled team providing excellent loft conversions in Abingdon since 1989. Trying to find space in your home can be difficult as your family and needs grow. Having worked in Abingdon and the surrounding area we can completely understand why you wouldn't want to move away. Abingdon is an idyllic rural town, and it would be a shame to give that up to move elsewhere. That's where we come in. We offer a wide range of bespoke loft conversions in Abingdon so you can stay in the home you love with the space you need. No matter your requirements we always impress with our excellent in-house technicians and our project managers guiding you through every stage of the process.
If you'd like to improve your home, get in touch. Call us on 0800 881 8194. We will set up an appointment with our consultant to discuss your options and get the design process started. Normally this would cost £600 but we are offering it for free to our new customers to make sure you are making the choice that's right for you.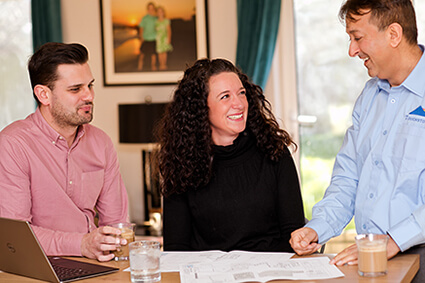 Award-winning loft conversions
Our work has been recognised by the Federation of Master Builders for excellent quality of work and outstanding customer service in their Master Builder of the Year Awards, Southern Region. We were also finalists in the 2020 Homebuilding & Renovating Awards for the 'Best Loft Conversion' category.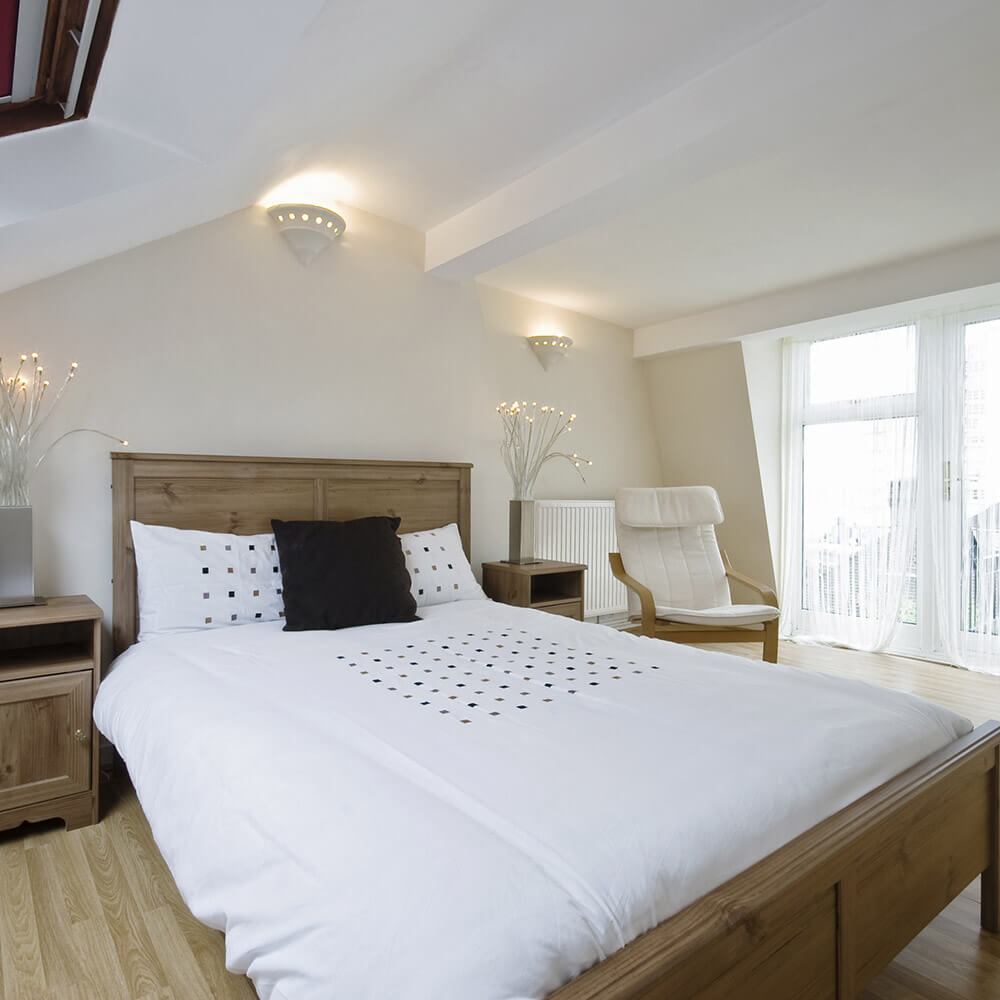 What do you gain from a loft conversion in Abingdon?
Transform your unused space
Your house could be hiding space you didn't know you had. Lofts and attics so often go dusty and unused but could radically transform your property if converted. We create extra room in your home to use as you please.
Increase your property's value
As the amount of usable space and features in your home rises, so too will its value. If you do eventually decide to move from your Abingdon home, you can expect our loft conversions to add an extra 20% to its original value.
Avoid the stress of moving
Moving house is often touted as one of the most stressful experiences of modern life. If that's the case, we say avoid it altogether if the space you need is already at your fingertips. With our expert loft conversion solutions, we can expand your home and keep you where you're happy.
Loft conversion types
Here at Touchstone Lofts, we understand that every customer's home and needs are different. That's why we offer a broad variety of services and solutions tailored to you and your property. We always make sure our designs are suited to you, there is no such thing as a one-size-fits-all loft conversion! We'll be with you the entire step of the way, from planning to completion, to make sure you know you're getting the best work possible. When it comes to the job itself, the entire construction process is handled in-house so you know that everything will be up to our rigorous standards.
No matter the size or shape of your property we will make your conversion work. Even where other companies have struggled, we have found solutions. We undertake low pitch loft conversions, in one case completing a conversion with a ridge height of just 2 metres. At Touchstone Lofts we have the skill and the know-how to complete even the most difficult builds.
Transform your home with a stunning loft conversion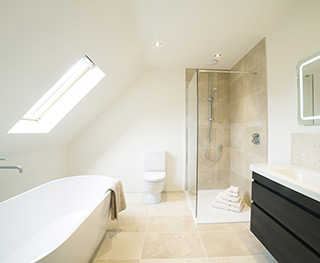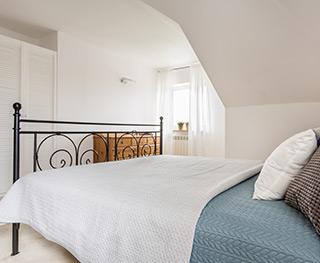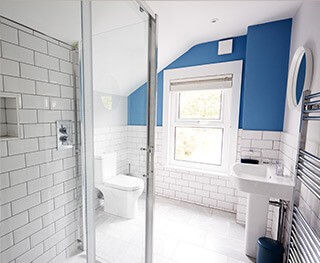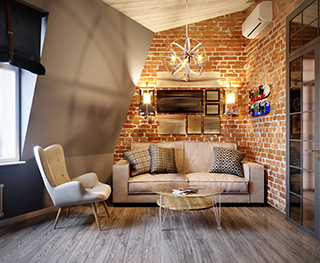 Book your free design appointment
To get the ball rolling on your loft conversion in Abingdon, book a free design appointment with us. Call us at 0800 881 8194, or send us a message. You'll get a full consultation with our expert surveyor to begin the design process and work out which of our services are right for you. All completely free of charge.
Why choose Touchstone Lofts?
30 years of experience in high-quality loft conversions across the UK
High quality of work, with industry backed awards to prove it
Fully equipped show home to display our broad range of services
We work in all types of properties and tailor solutions to your home
Every stage of planning, design, and construction provided in-house
Able to complete even the most difficult and low pitch conversions
Experts in technical matters like building regulations, fire safety, and insulation
Our incredibly standard of work has earned us a glowing reputation
The process
It can all start today. Get in touch with us to begin your loft conversion in Abingdon. We can book you in for a consultation with our surveyor who will assess your property and advise you on your options. You can pick their brains and establish exactly what's right for you. This appointment, as well as a design for your conversion,is completely free. From there we can move on to planning permission and then the build itself. You'll have a project manager working with you the whole time who will keep you appraised of your conversion's progress.
Book your free consultation today.
Contact Touchstone Lofts
To get in touch, call 0800 881 8194, or fill in the form below to send us a message. With just the push of a button you could be on your way to a free loft conversion design.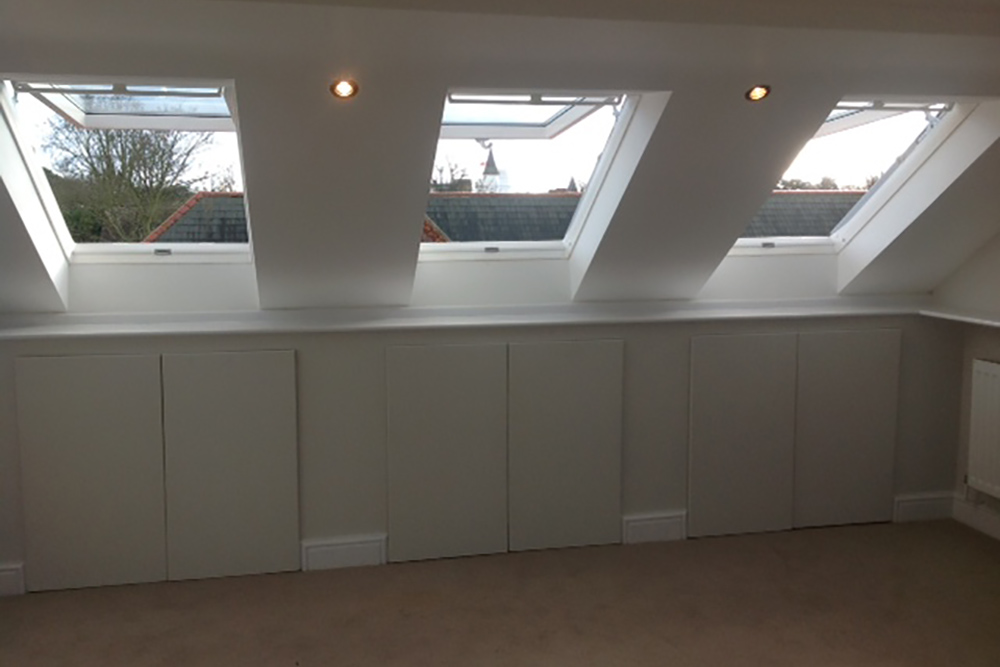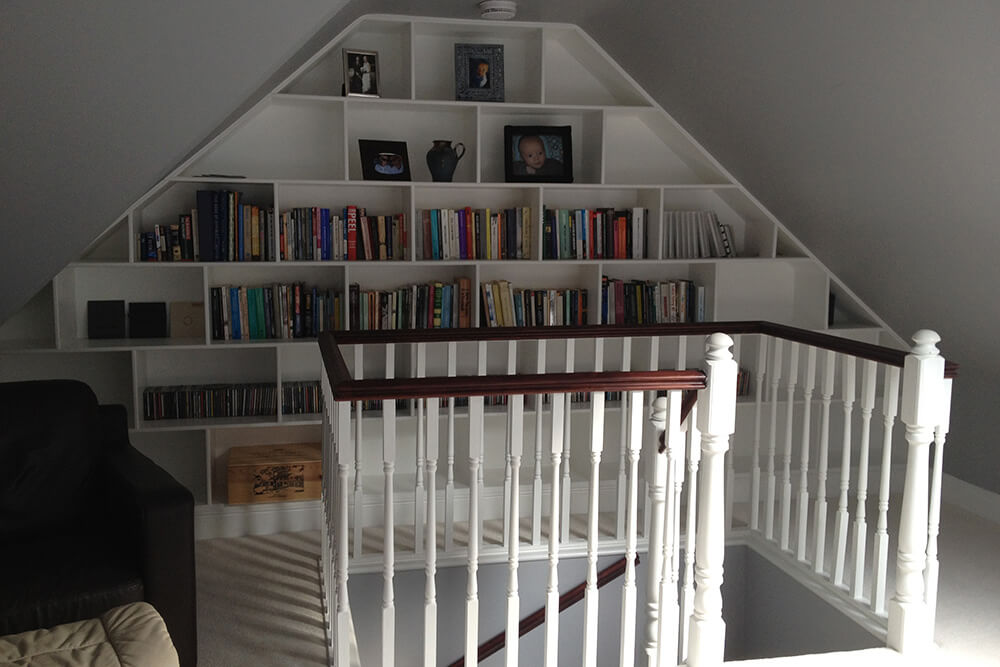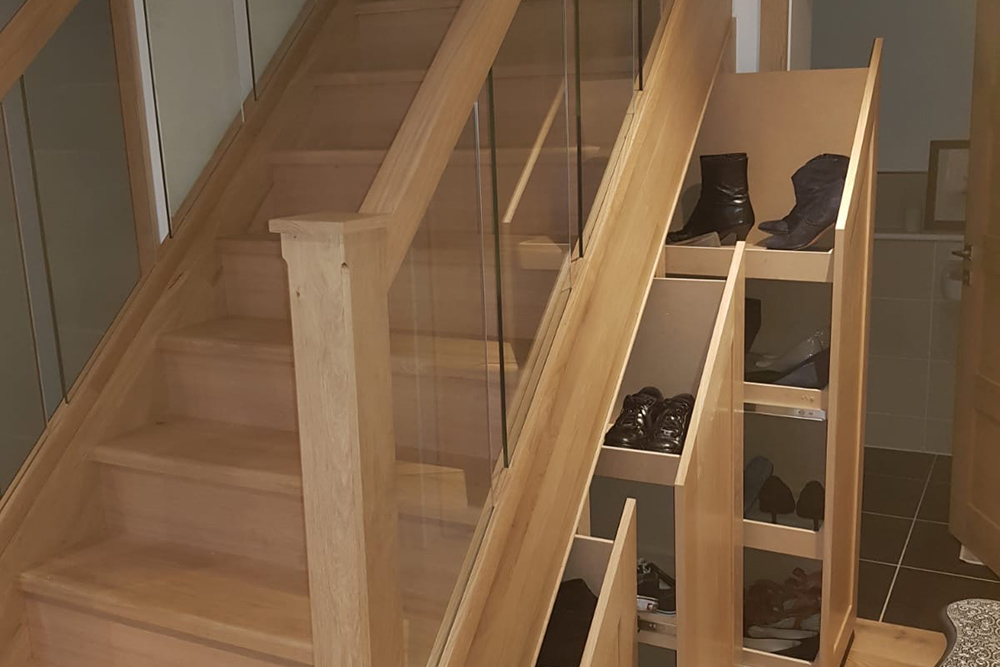 Visit our showhome for some inspiration
We've put together a 2,000 square foot showhome to help you visualise exactly how your conversion might look. We display a variety of our services so you can make an informed decision about what's right for you and your property. Whether you're looking for bathrooms, windows, blinds, insulation, or storage options, our helpful staff are always on hand to help.
Your loft conversion questions answered
If you've got any questions about loft conversions, check out our FAQs for more information.
How long does a loft conversion take?
On average our jobs take around 12 weeks to complete. This can vary for different conversions depending on size or type.
Will I need to move out during the project?
Not if you don't want to. We minimise disruption during our conversions to make sure you can carry on with your business as usual.
Where will you place our new staircase?
We usually install your new staircase so it runs above the existing one. If that is not feasible or you'd like something different, then we will find another solution that works for you.
Do I need planning permission for a loft conversion?
Planning permission can be tricky, but we are here to help. For some houses a loft conversion falls under permitted development and will not require planning permission. In others a formal application will need to be submitted, which we can help with. Flats always require planning permission. Our surveyors can provide further advice on the specifics for your property.
How much does a loft conversion cost?
Most of our conversions cost between £30,000 and £50,000. This can change depending on the size and type of the conversion. Have a look at our pricing information for more information.
What is a party wall agreement and do I need one for a loft conversion?
A party wall agreement (PWA) is an agreement between you and any neighbours with whom you share walls or property boundaries affected by the conversion. You will need a PWA if your property is semi-detached or terraced.
Does a loft conversion add value to a home?
You can expect our loft conversions to add between 20 and 30 per cent to your property, depending on the size and type.
How much head height do you need for a loft conversion?
At a minimum you will need 2 metres of clearance. Our surveyor will assess the height of your loft to determine which of our services are the best fit.

What's possible with your loft conversion?
We offer a range of options to utilise your new space.
What can be achieved with a dormer loft conversion?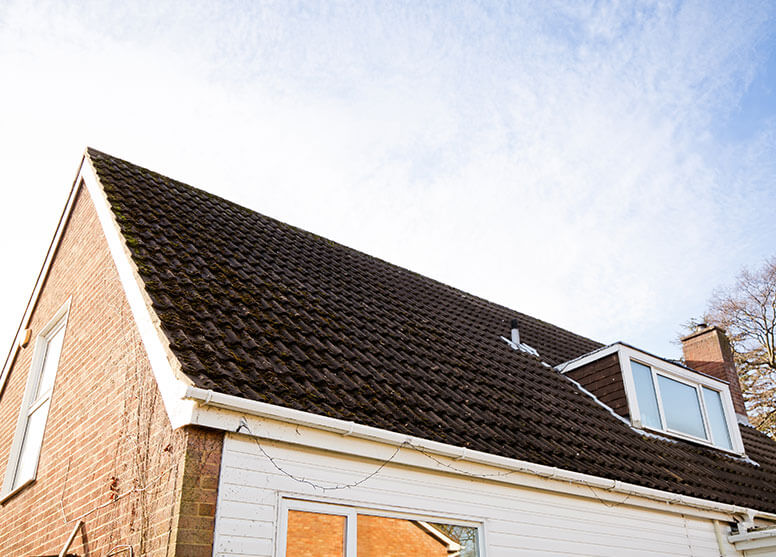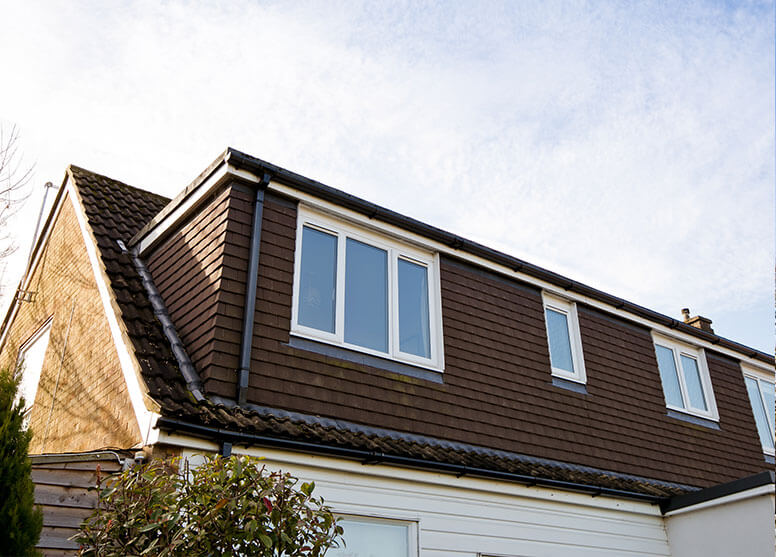 If you're looking to revitalise your Abingdon property with an expert loft conversion, contact Touchstone Lofts today. Call us on 0800 881 8194 to arrange your free quote and design consultation.