What is a Juliet Balcony?
Juliet balconies are aptly named after William Shakespeare's Juliet, who, is famously courted by Romeo while she is on her balcony (though the play itself, as written, makes no mention of a balcony, but only of a window at which Juliet appears!). If you are partial to a glossy home improvement magazine you will know that this term is used quite a lot, so, what exactly is a Juliet balcony?
In a nutshell, a Juliet balcony is a very narrow balcony or railing which sits just outside a window or pair of French doors on the upper storey of a building.  They are designed to create the illusion of a full balcony in locations where it may not be possible or suitable to have a larger balcony.
Style and Practicality
Being named after the star-crossed character Juliet means they have naturally been a common architectural feature in her hometown of Verona, Italy and surrounding Mediterranean countries for decades. However, they have also become a very popular choice in modern homes around the globe for their ability to ooze style and tradition and yet deliver on a practical level.
Juliet balconies are a very popular choice for loft conversions, particularly where the converted loft houses a master bedroom – a touch of timeless romance combined with the ability to let in tons of natural light and ample views means it is a winning feature for a converted loft space. Plus, they come in a wide range of designs, from decorative Victorian style railings and infill panels to simpler, minimalist designs.
Natural light
Whilst a Juliet balcony does not expand the floor space of a property, it can help to open up the space and change the way you view and use the room. They offer the opportunity for floor-to-ceiling French of bi-fold that fill the room with light, making it feel larger and more pleasant. Light is especially important in a loft conversion, ensuring it is not a dark, enclosed space. When the doors are open, air floods the space which is ideal for the warmer months of the year and the narrow balcony ledge can offer a place to lean and enjoy the views from your property, you may even use it to grow some small plants.
Our favourite Juliet Balcony installation
One of our favourite loft conversion projects comprised of two frameless Juliet Balconies for a large 14-metre-wide loft conversion project in the Oxfordshire countryside. The aim of the project was for the loft to be converted into two bedrooms (one with en-suite), a bathroom and a gym. Two identical dormers were also required. The owners wanted the to make the new rooms fresh and contemporary and allow optimum light to flood through the property helping to create a light and roomy living space. Plus, with beautiful views of the hilly landscape to enjoy, the owners wanted to preserve as much of the scenic beauty as possible.
The owners chose leaded dormers for a quality, unique finish. The 70kg Glass Juliet balconies were heavy to lift and required some expert manoeuvring, but it was worth it. The balconies helped us to exceed the owners' expectations and create the uninterrupted views that were so important to them. Plus, the beautiful clear glass provided the required security barrier and actually enhanced and framed the property views perfectly.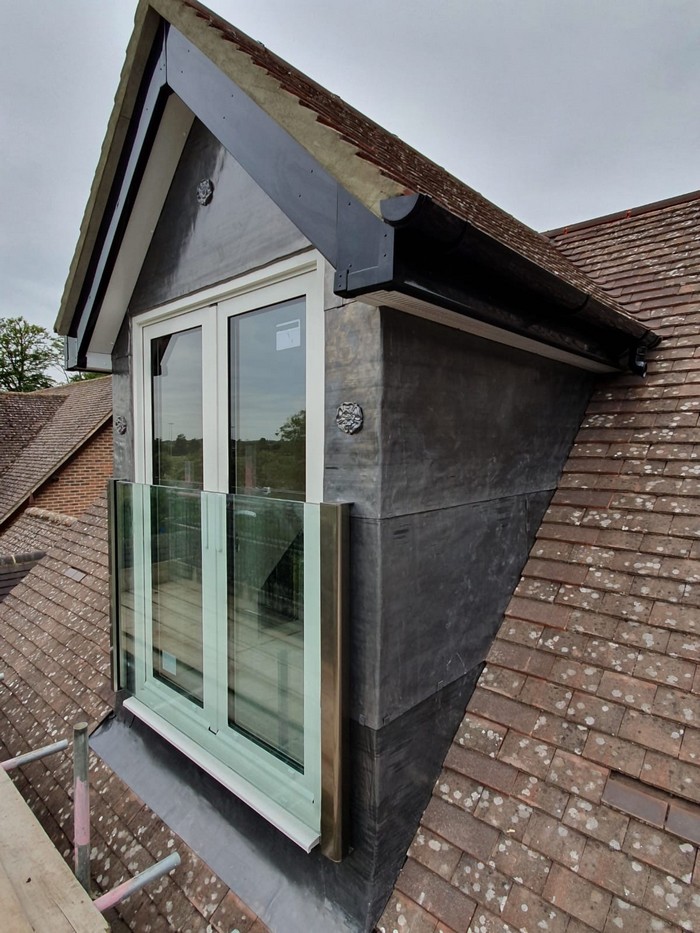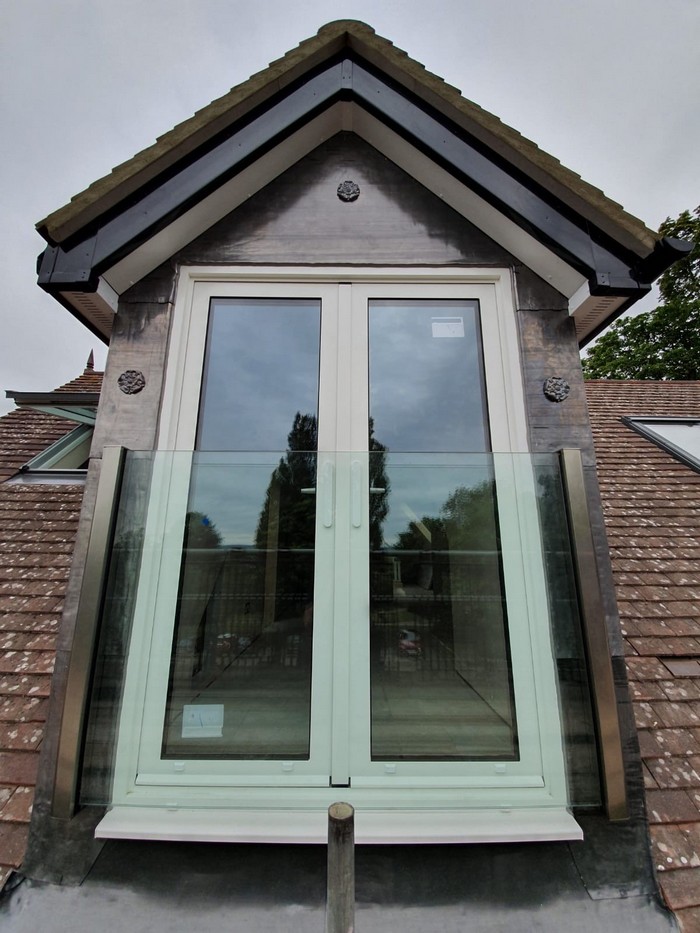 A balcony can also help create a visual break in the roof, making the dormer look more elegant and appealing. There is more glass and less roof. Fear not, a Juliet balcony is a quick and simple addition to your property and no major structural alterations are needed.
Naturally, Juliet balconies are not suitable for every property and if you have the space and budget, it is worth considering the further benefits that a full balcony can bring. We offer Juliet balconies in a wide range of designs and styles and would be delighted to discuss your vision and plans with you if you are thinking of adding this beautiful feature or a loft conversion to your home.